Movies
Avengers Star Tom Hiddleston Releases a Teaser Leaving Fans Confused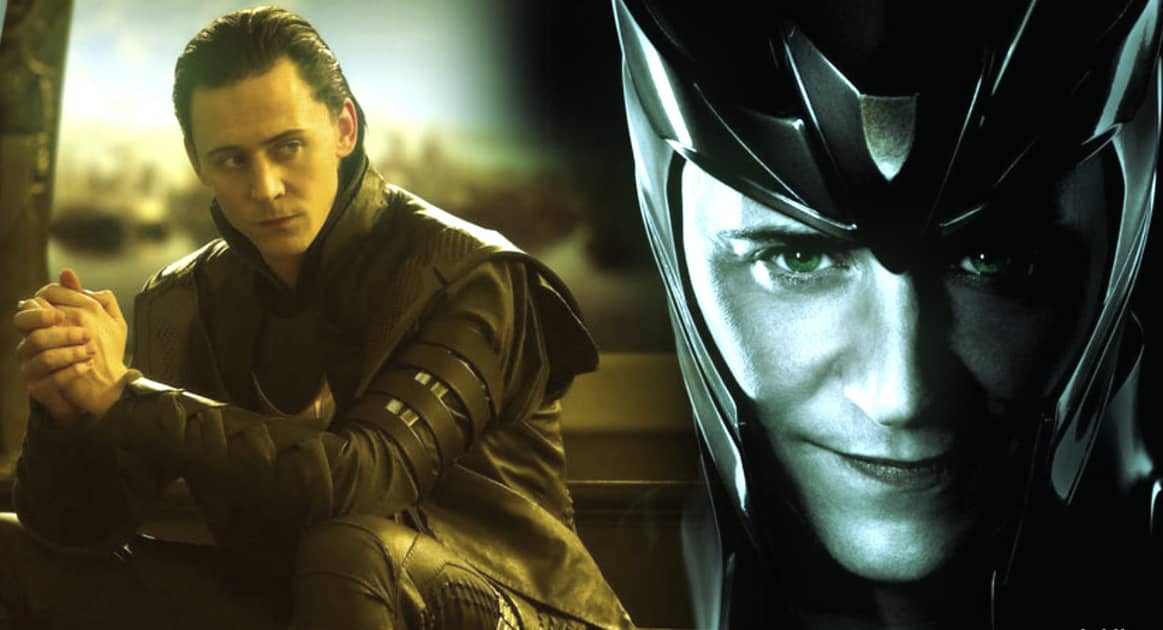 Avengers: Infinity War was the film that ultimately killed Loki (Tom Hiddleston) in the MCU. Hiddleston is a remarkable actor and that is what allowed him to make Loki the best MCU villain until Thanos arrived.
Not just the villain, but people actually love Loki as a character now and we certainly could have more from him even beyond Infinity War and Avengers 4. Outside of Marvel, Hiddleston's films are not as popular as compared to The Avengers, and the 3 Thors.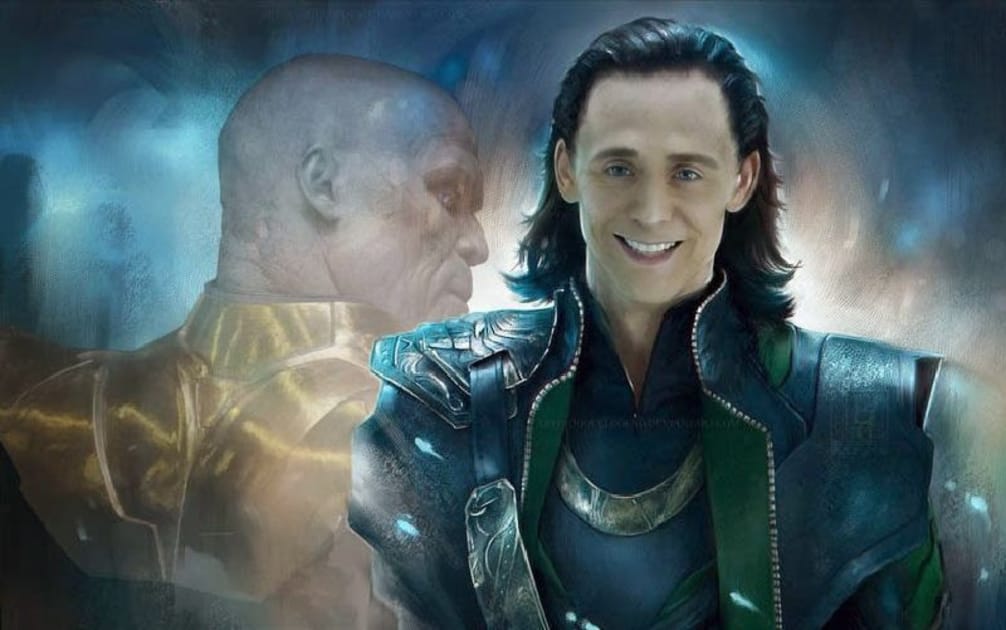 He sure has done a variety of roles in his career and even starred as the bad-ass in 2017's Kong along with Brie Larson. Now, Hiddleston has shared something that has left fans baffled and confused (and excited?).
It is obviously not related to anything from Marvel, as it is a video that lasts a minute and shows Hiddleston walking through a colorful tunnel and right into focus giving a million expressions at once. Right after this follows "BETRAYAL," on the bottom of the screen and this ends the teaser. Have a look:
— Tom Hiddleston (@twhiddleston) November 14, 2018
Now, what is this supposed to mean exactly? We don't yet know whether the film/series is called Betrayal or it is supposed to describe the scene and nothing more. We could assume that this project might be related to what the British filmmaker Joshua Wilson posted.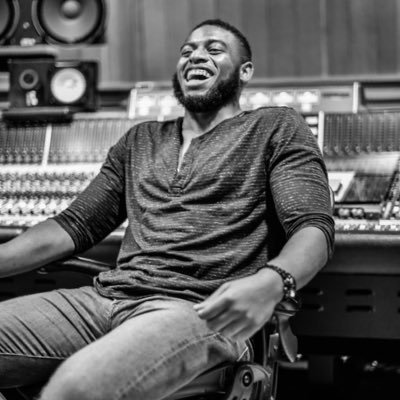 Wilson tweeted something in September which hinted that a new project was set up with Hiddleston and it just might be Betrayal. Here's what Wilson wrote:
"Great to work with Tom Hiddleston on one of our new series. He's a true thespian and a very humble, easy going guy. Everything is still low key but more detail will be coming soon on our latest projects."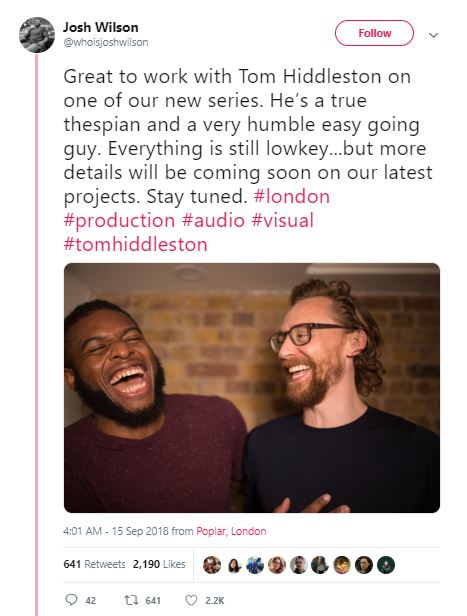 People really wanna know what this tweet from Hiddleston actually means. The fans are actually pretty inquisitive about it and their reaction upon this is just insane! Here are several tweets portraying how the people are taking the Betrayal!
WHO? WHAT? WHEN? WHERE? WHY? pic.twitter.com/K3LYgN7HMW

— Hiddles Fashion (@HiddlesFashion) November 14, 2018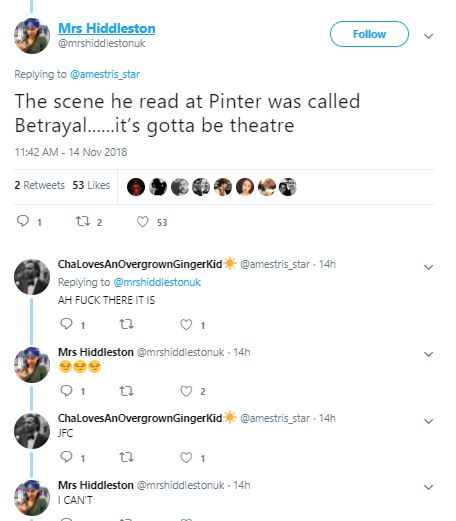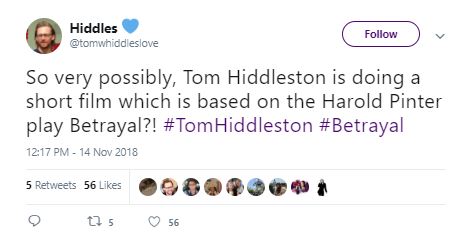 While we are not going to know what the significance of this little teaser is, let's just talk about another factor that excites us Hiddleston fans. Loki may have died in Infinity War, but he is surely returning in Avengers 4 through time travel flashback sequences.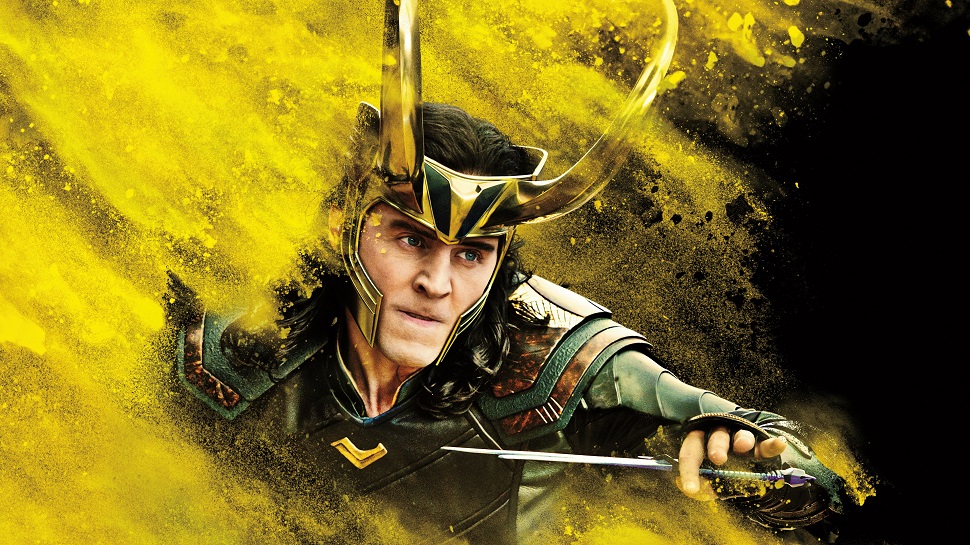 Moreover, it is more or less confirmed that the Avengers will change the timeline somehow as Disney has already announced a solo Loki series on Disney+. So he will probably be alive and well after Avengers 4.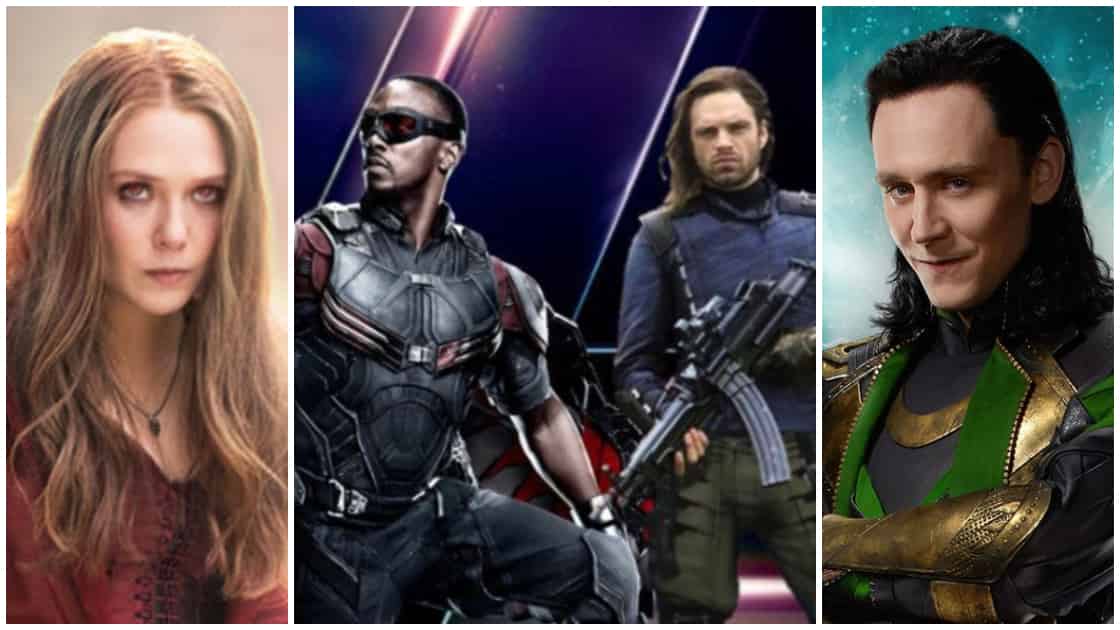 The timeline of the show is still unknown but since the Sam & Bucky series and the Scarlet Witch series will be set up in the aftermath of Avengers 4, we can assume that it will be the same for Loki, and hence he is going to be back. Or did he really die in Infinity War?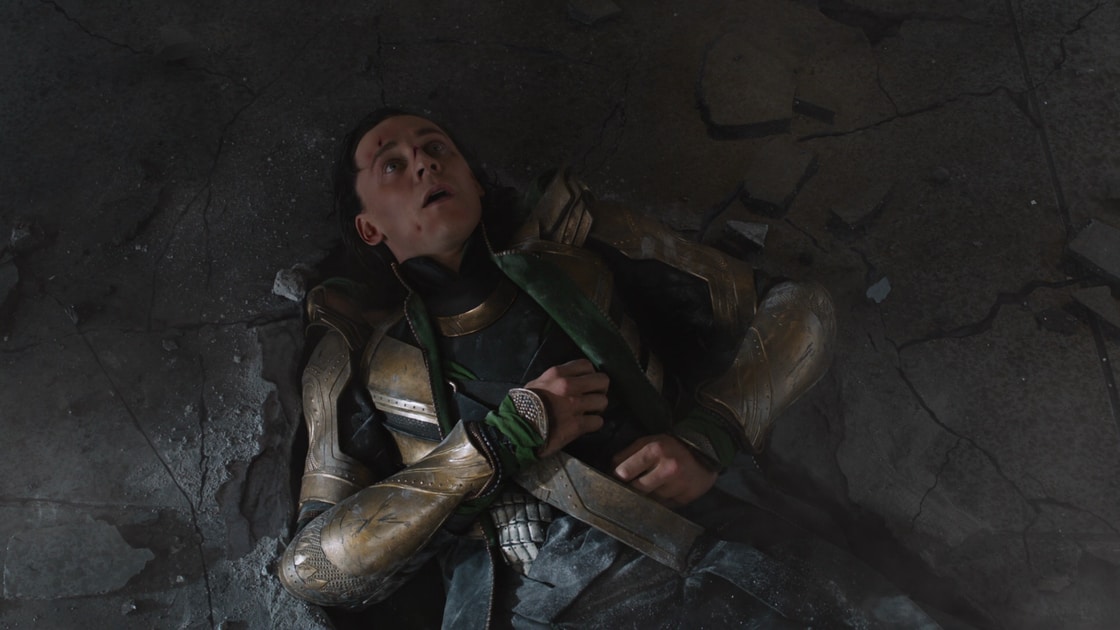 Well, Tom Hiddleston confirmed the fact that Loki did die permanently and he has even known about it for the last 2 years. Here's what he said at ACE Comic-Con post the release of Infinity War:
"So, I've known about that scene for two years. I met with Marvel in May 2016, and they were actually telling me the story of Ragnarok with concept art and images. The Russos came in, and I introduced myself. So, all four of us sat down, and they said this is how Infinity War begins."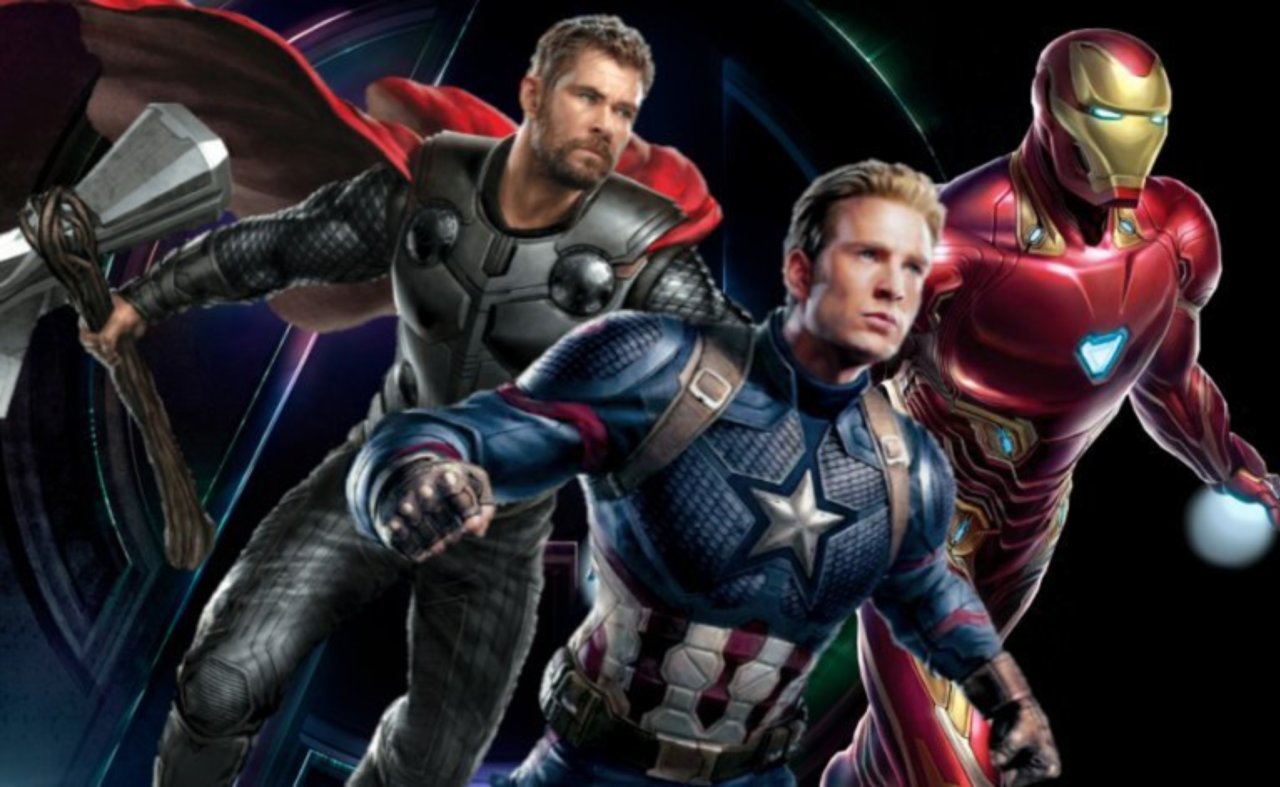 Now, we will see him Avengers 4 playing a minor (but significant?) role in the overall plot. Avengers 4 is going to be a very special outing and here's what Kevin Feige had to say about the film: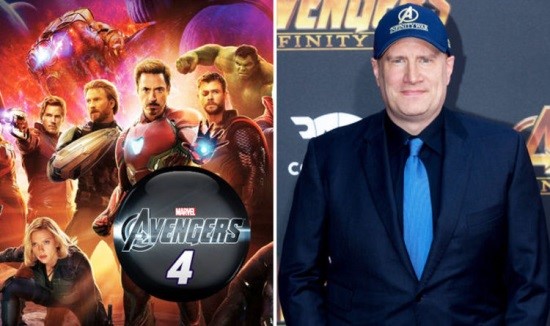 "I will say, the entire intention of Infinity War and the next Avengers film next year was to have an ending – to bring a conclusion to 10 plus years, 22 movie narrative in a way that hadn't been done before in this particular type of film. It's been done before in films where there are a finite number of books, and they finish telling the story for the books, so they come to an ending. Characters like Spider-Man or Batman or James Bond or Iron Man, who have been around for so long and are always refreshed in comic books or novels or movies, you don't necessarily get that kind of an endpoint – and we wanted to do that, which is what these next two Avengers films are."