Movies
Avengers 4 Writer Claims There is a Major Flaw With The Infinity Stones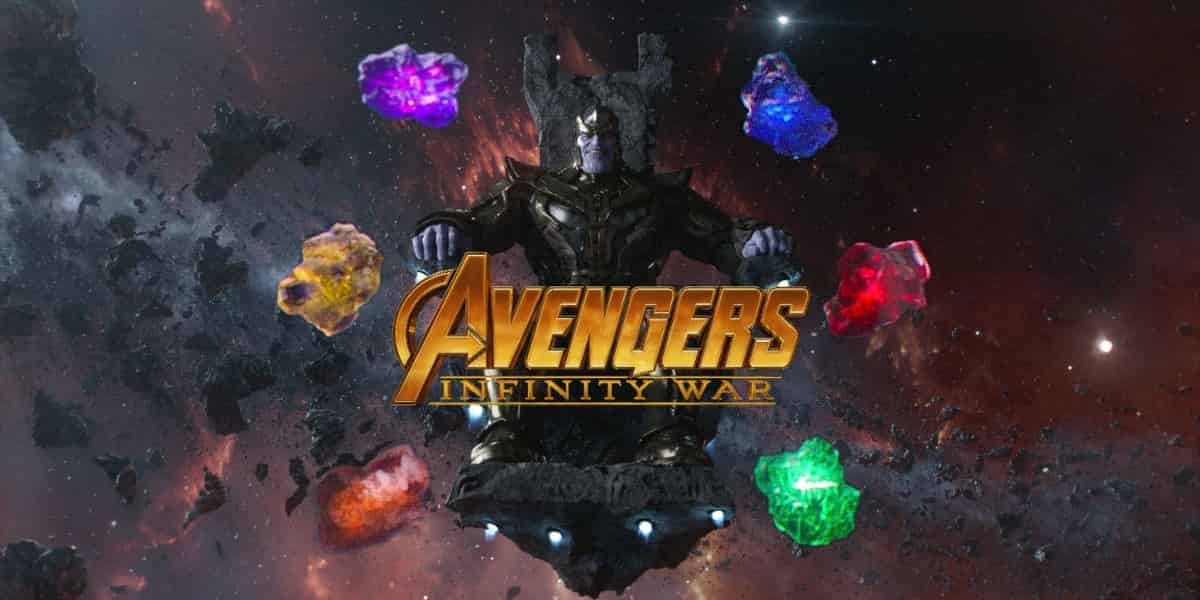 Avengers 4:
All those movies, those post-credits sequences, those Easter eggs and comic book references in everything that Marvel Studios threw at our way have all led to the greatest culmination of a franchise in the world's movie-making history in the form of Avengers: Infinity War. How Marvel managed to pull it off, we would never know.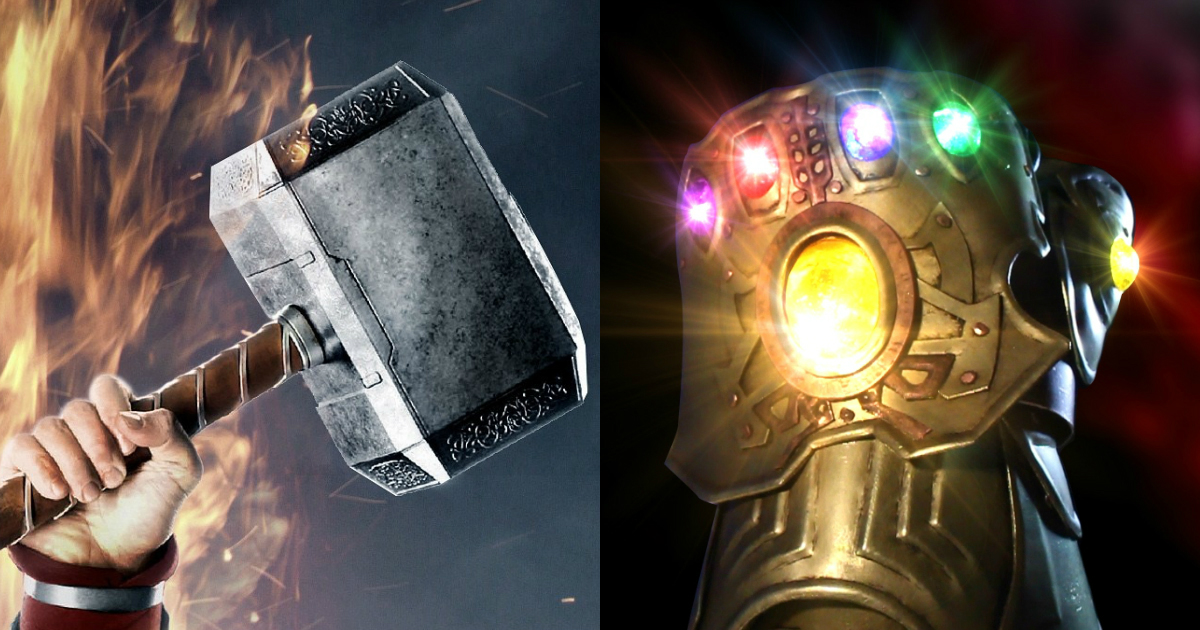 But we do know what went down the line to ensure the viewers could experience a battle of epic proportions. Marvel Studios gave us the cosmic weapons that can reshape the very fabric of the Universe. And then handed them over to the most ruthless, brutal and evil being in the whole of creation!
Thanos the Mad Titan played God and wiped out half of all life in the cosmos in his grand quest to bring 'balance' back to the Marvel Universe. He succeeded and the Infinity Stones of time, power, space, reality, mind and soul played their part in it. By now, everybody would be of the opinion that the Infinity Stones are fragments of pure power itself.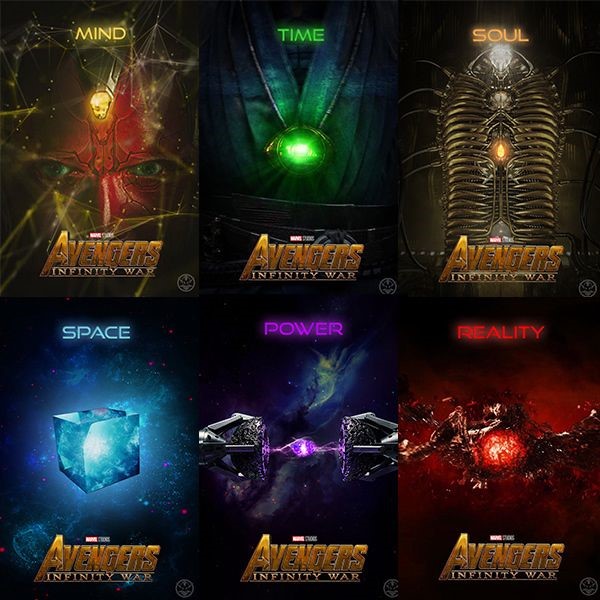 They can bring death and destruction in the wrong hands as well as peace and harmony in the right ones. In short, they are the perfect weapons. But trust us when we say this, they are anything but. Presenting – Avengers 4 writer claims there is a major flaw with the Infinity Stones!!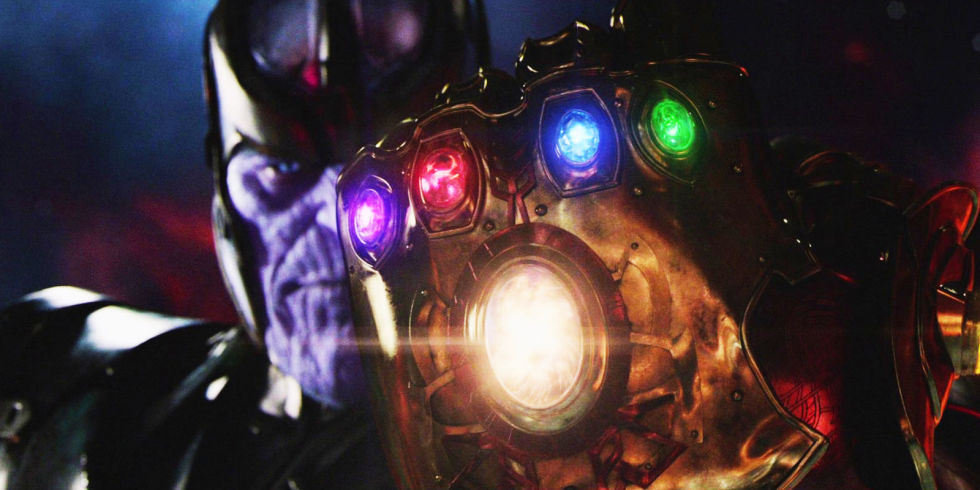 Can there really be a flaw in the Infinity Stones?!?! They are supposed to be flawless, right? Is this Avengers 4 writer on weed or something? We hope he was for his words are making so much sense right now. Christopher Marcus and Stephen McFeely are the writers credited with the writing of the script that gave us the acclaimed Infinity war storyline.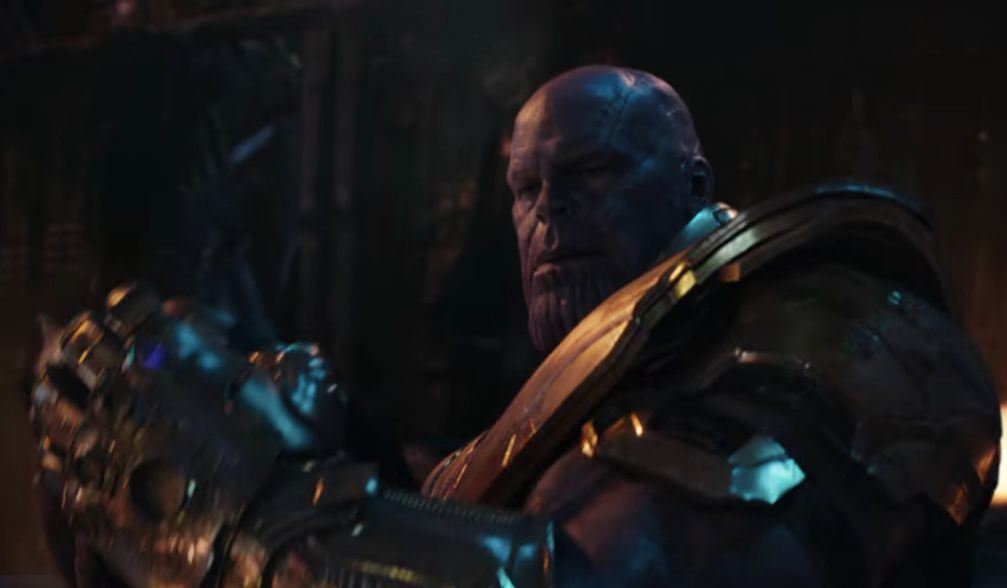 So their word does count and holds some weight when they say something like that, even though it sounds way too naïve to believe. The Infinity Stones ARE indeed flawed!! Christopher Marcus confirms this theory.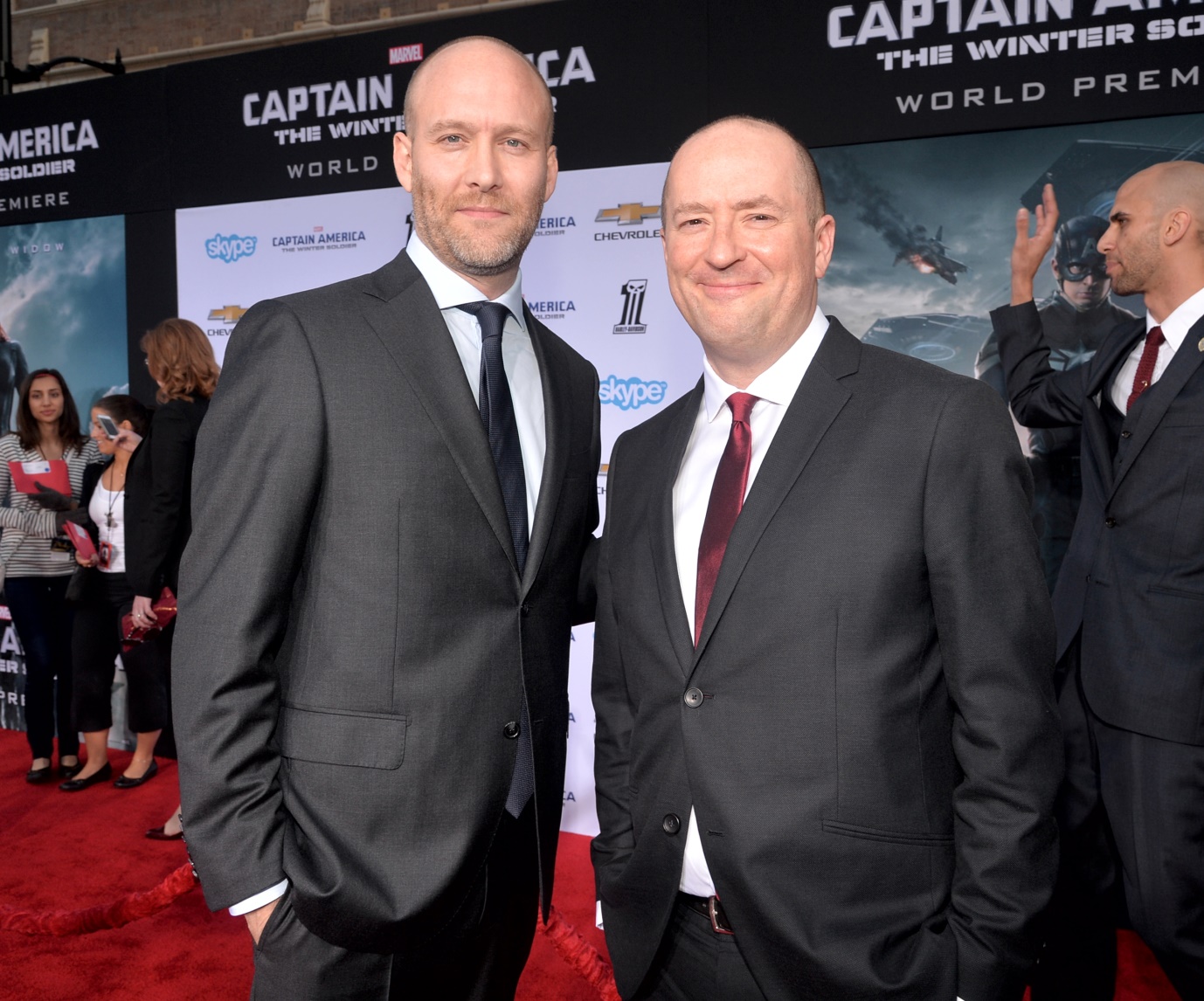 Avengers: Infinity War was the first MCU movie to feature all six of the Infinity Stones in one frame. This stones of varying colours and textures gave Thanos the power he needed but the weapons were flawed from the very beginning if Marcus' words are to be trusted.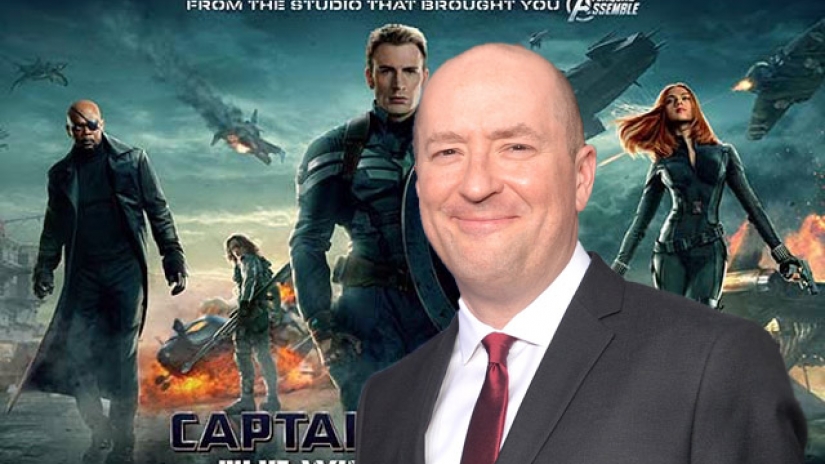 Christopher Marcus is currently working on the Infinity war Part 2 aka the untitled Avengers 4 script and he came out with a strange problem while writing the sequel to the Infinity War story arc for the Marvel Cinematic Universe.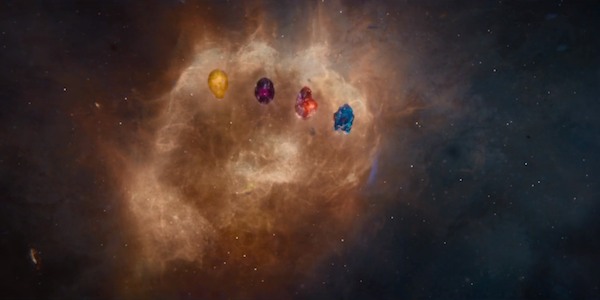 According to him, while the six Infinity Stones did help Thanos become a force to be reckoned with, it also led him to become extremely vulnerable and weak in one certain aspect. But what is it? Let us hear his words first and decide for ourselves how much water his reply holds right now. He states and we quote: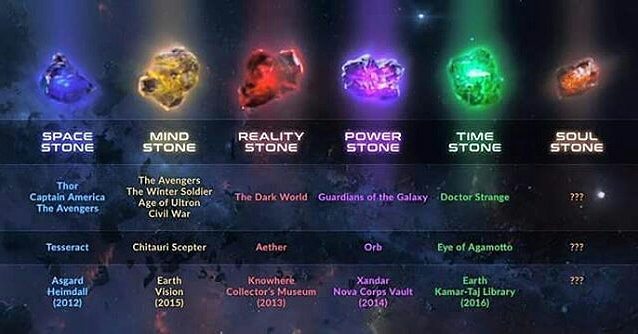 They've been misused by people who didn't understand their true power. And now that the real master of them, Thanos, has shown up we can see what they actually do. The problem is, as you can imagine, as you gain control over these things, your story just goes haywire because why are there any stakes for the man who can control time, space, reality, your mind, your soul and power? He can reset as many times as it'll take. So you have to build in a lot of bumps in the road or maybe keep one stone away from him for long enough in order for the thing to have any dramatic structure at all.
Thanos probably was not the first guy to hold all six of the Infinity Stones on his knuckles. There probably were guys that came before him who were as equally, if not more powerful than him. The presence of the concept of the Infinity Gauntlet ever since the days when Odin Borson was in his prime proves this fact.
Someone had already figured out that combining the powers of all the six stones will make the wielder of the six a literal God. And people would have come looking for that kind of power.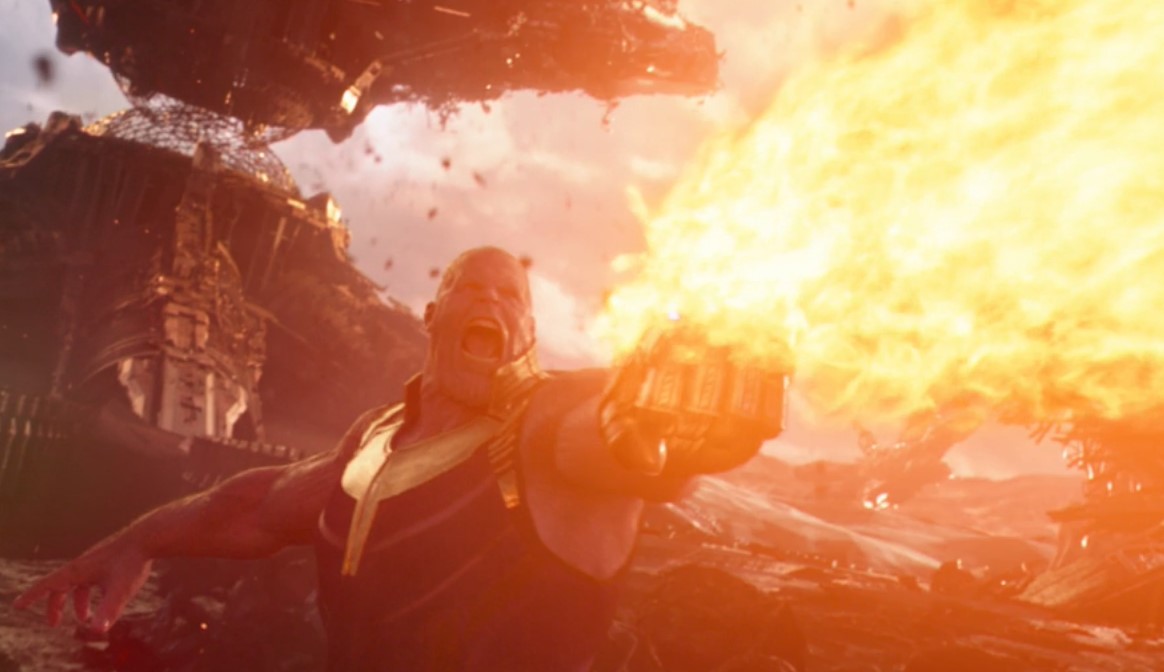 And then there is Thanos. As soon as he got hold of all the six Infinity Stones, he immediately executed his plans, even though the entire roster of the Earth's mightiest heroes stood against him and tried to prevent him from doing what the Mad Titan had originally set out to do.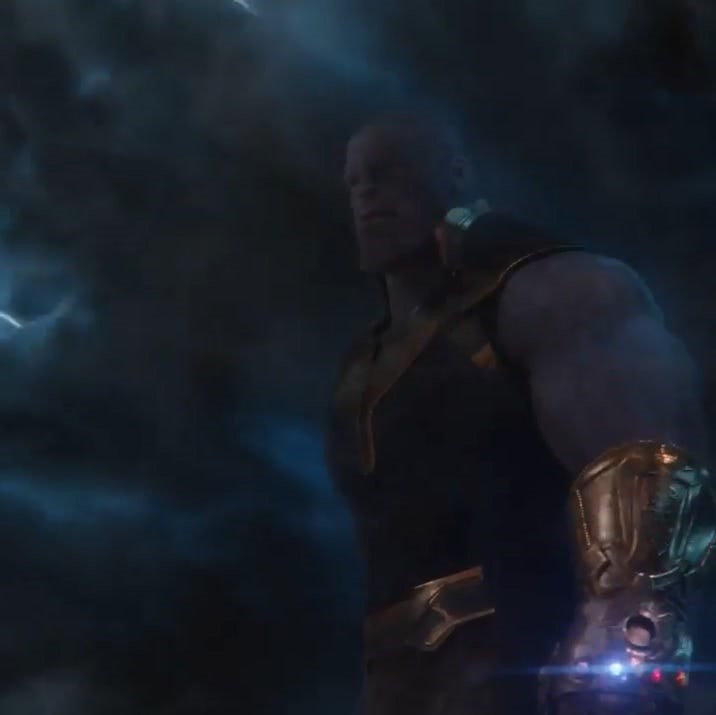 To beat those kinds of odds takes a tremendous amount of skill and command of a humongous level of power! Thanos also had the Infinity stones to back him up. He never had any formal training on how to control the flow of power from each stone and how to use them properly without turning yourself into a husk.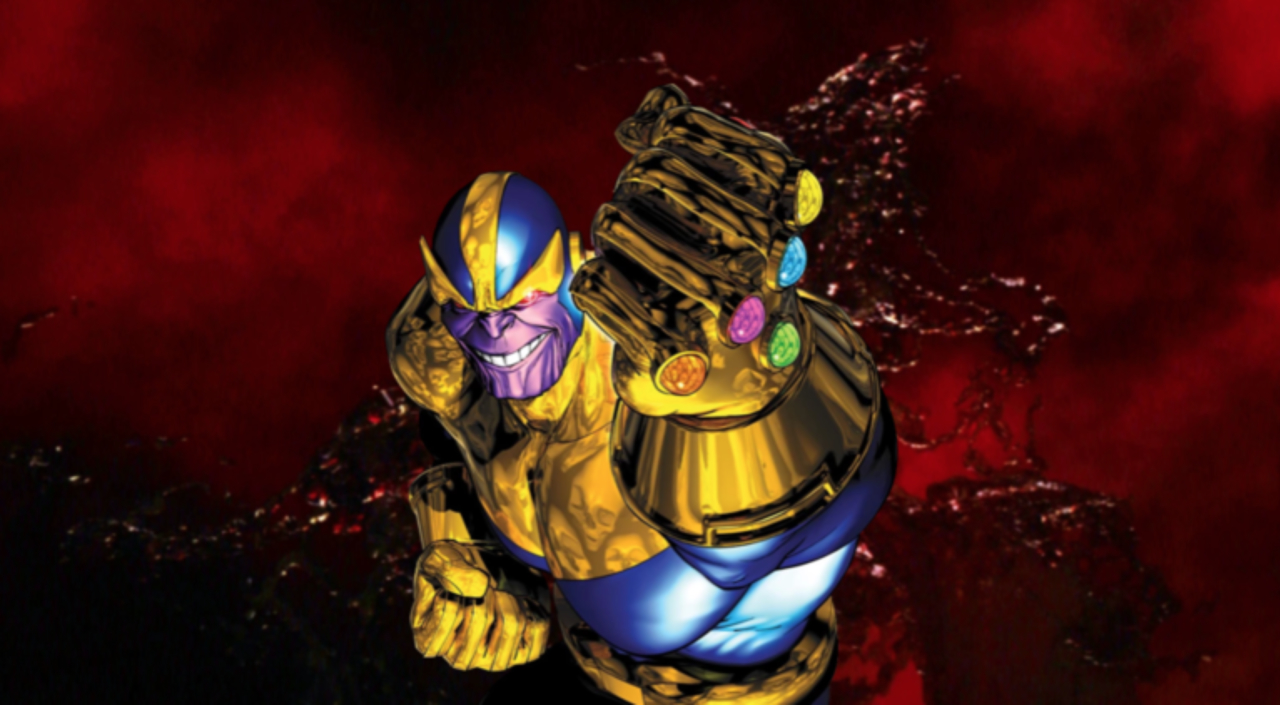 He was a natural and he had the most powerful weapon in all of the existence literally on his fingertips. In a realistic scenario, Thanos could do whatever he wants. The Avengers will stand no chance against a guy who can reshape time and space as he sees fit. The moment Thanos senses trouble, he will just turn back the clock or will his enemies out of existence using the Gauntlet.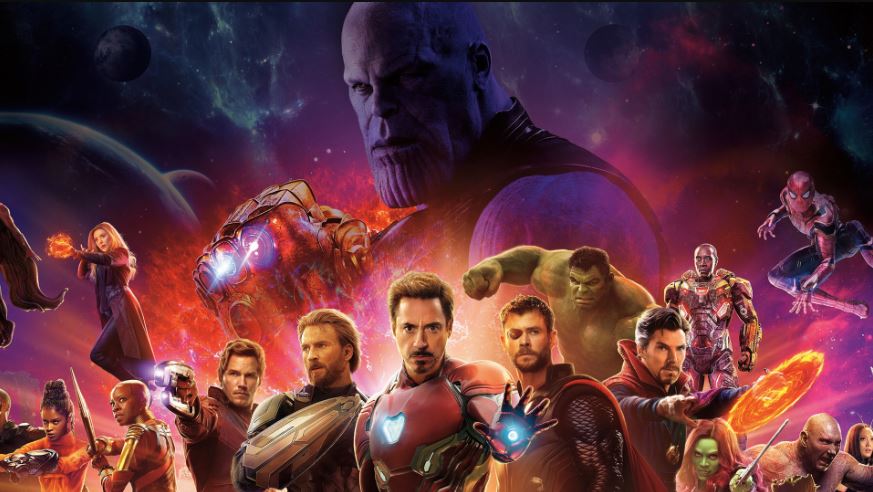 How would a team of scrawny spandex-wearing superheroes counter a threat level that massive? Turns out, they cannot. McFeely was very specific. Thanos in Avengers 4, needs to be "nerfed" down. If he has the Infinity Gauntlet with all the six Infinity Stones, he is just a cosmic entity with limitless powers and it makes no sense for a bunch of humans to try and challenge him.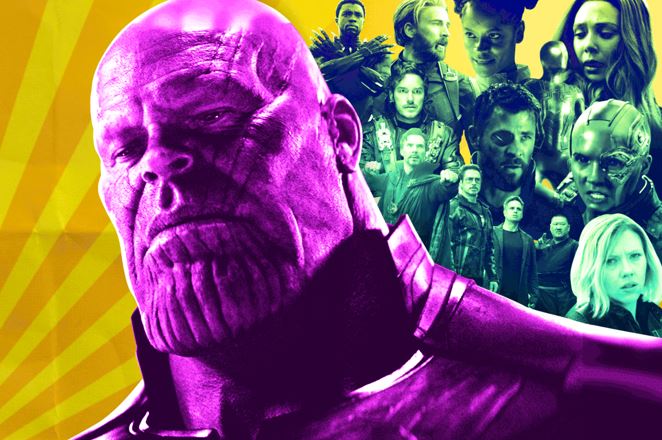 If the Avengers are to be given a fighting chance when they go up against the Mad Titan again in Avengers 4, the writers need to make sure it is believable. Thanos needs to let go of one or two stones to even out the battlefield.
That means Thanos will be coming to the screens in Avengers 4 again with an incomplete Infinity Gauntlet.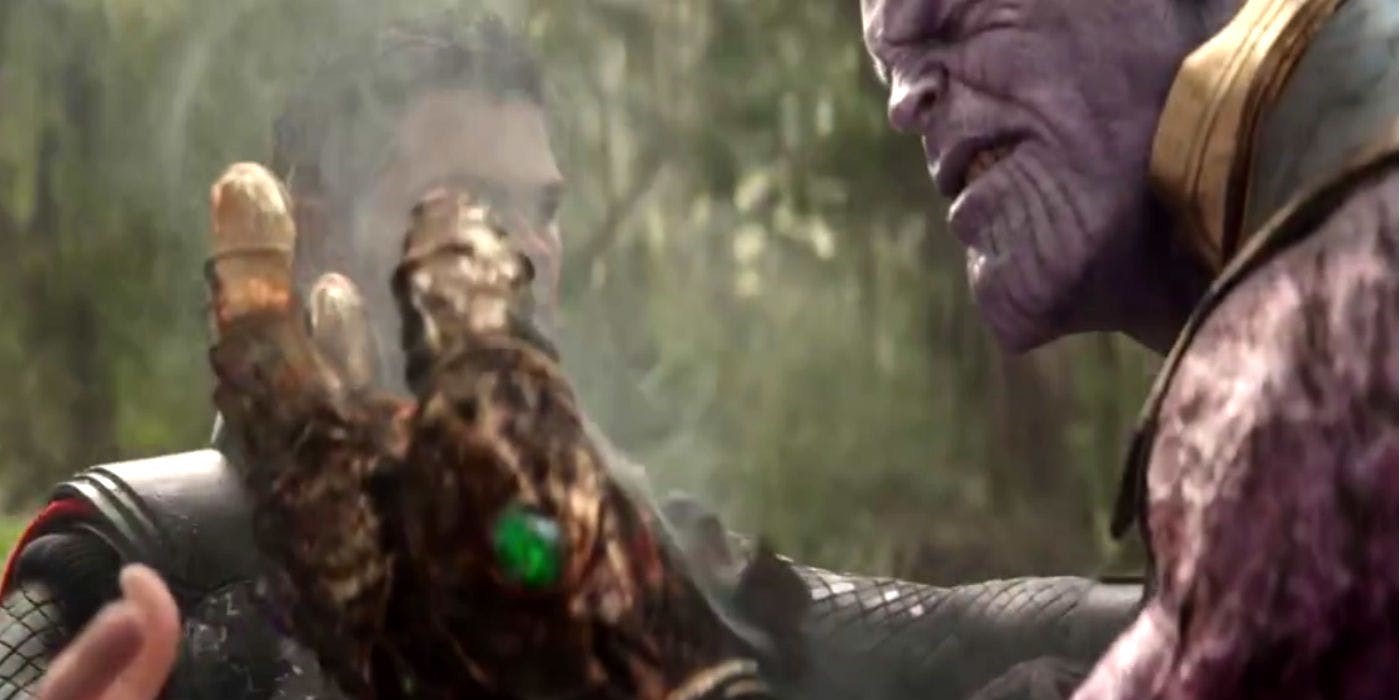 Let us cut to the chase. No matter how many stones Thanos possesses, he will still be more than a match for the whole surviving members of the Avengers. His atrocious universal genocide at the end of Infinity War is one of the biggest events of the MCU and will be hard to reverse back.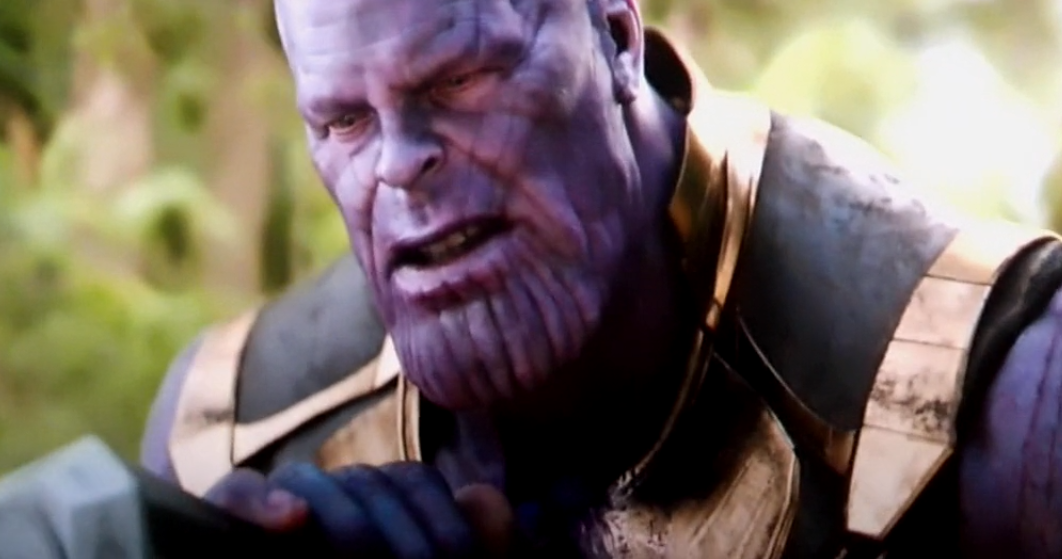 And once Thanos gets wind of the fact that there are forces at work to rewind what he did in the climax of Avengers: Infinity War, he will go full throttle to stop the Avengers from doing the right thing. But the Avengers have nothing to lose on this one while the Mad Titan has everything to lose. All the Avengers have to do right now is take at least one stone out of the Gauntlet and Thanos will be a sitting duck.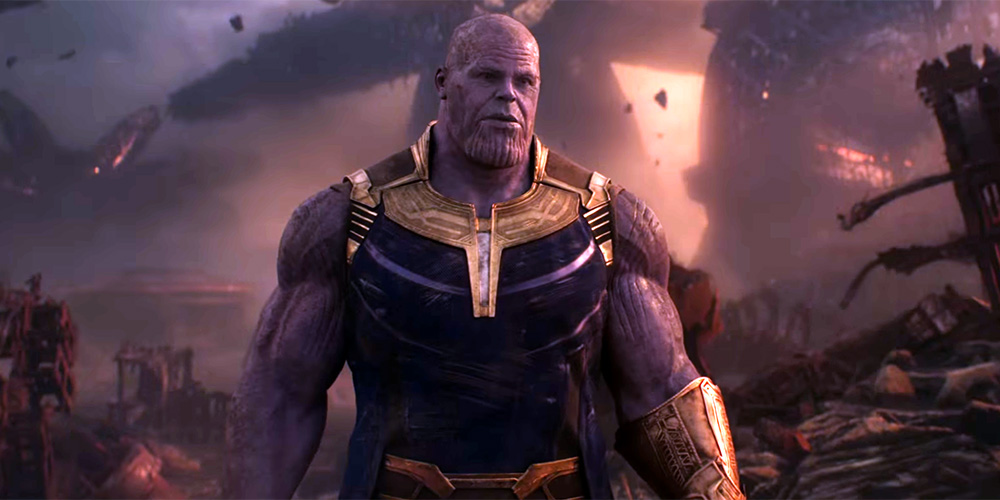 There might be a way where the Avengers need not even steal one of the Stones from under Thanos' nose. Remember how the Infinity Gauntlet got damaged after Thanos snapped half of the universe's life away? If we were to guess, the Gauntlet is now permanently damaged and can never work at full power.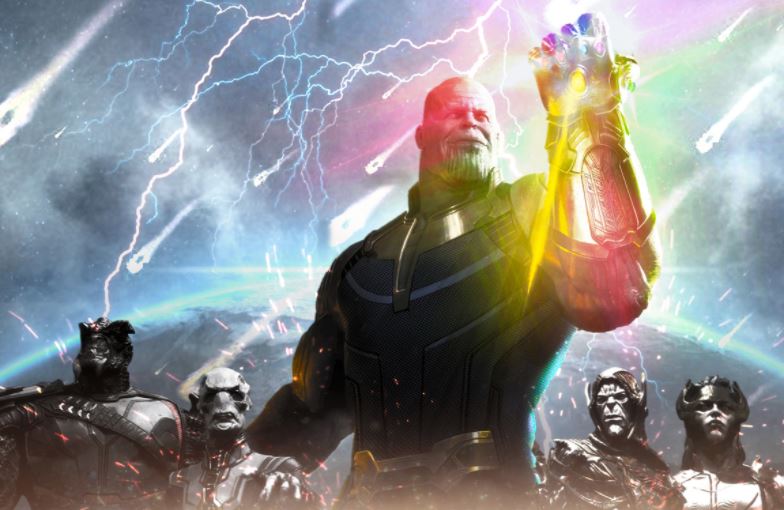 And another possibility is that the Gauntlet can allow only one stone to be used at a time by its wielder. Thanos just might be stuck with a damaged weapon, to begin with. But that is just wishful thinking on our part in favour of the Avengers.
Thanos won't stay happy for long. He thinks that his work is done. The Universe has been saved. Little does he know that he has awoken a sleeping giant in the form of the founding members of the Avengers that survived the Infinity War Thanos snap! They are coming for Thanos' head and they will stop at nothing until they get back their friends, or at the very least, avenge them.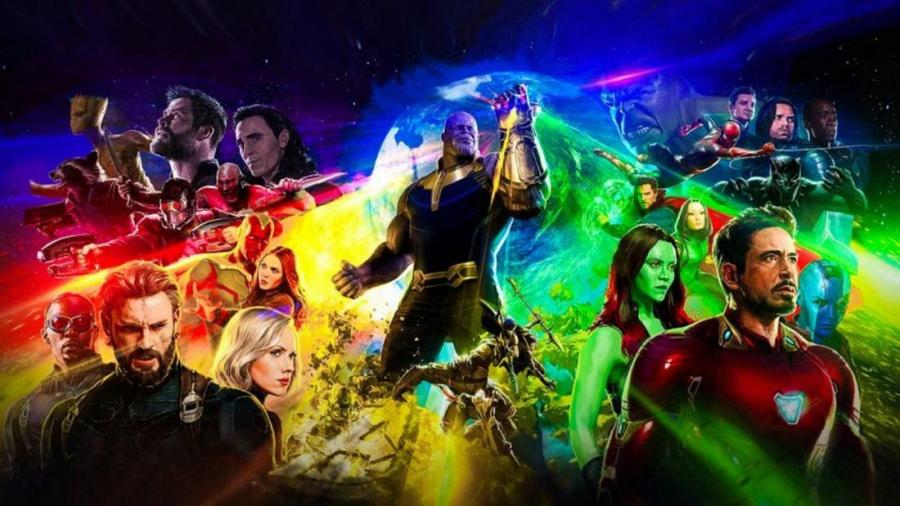 The last Avengers movie to be released was Avengers: Infinity War. The official film synopsis for the movie reads:
Iron Man, Thor, the Hulk and the rest of the Avengers unite to battle their most powerful enemy yet — the evil Thanos. On a mission to collect all six Infinity Stones, Thanos plans to use the artefacts to inflict his twisted will on reality. The fate of the planet and existence itself has never been more uncertain as everything the Avengers have fought for has led up to this moment