Movies
10 MCU & DC Supervillains More Powerful Than Their Heroic Counterparts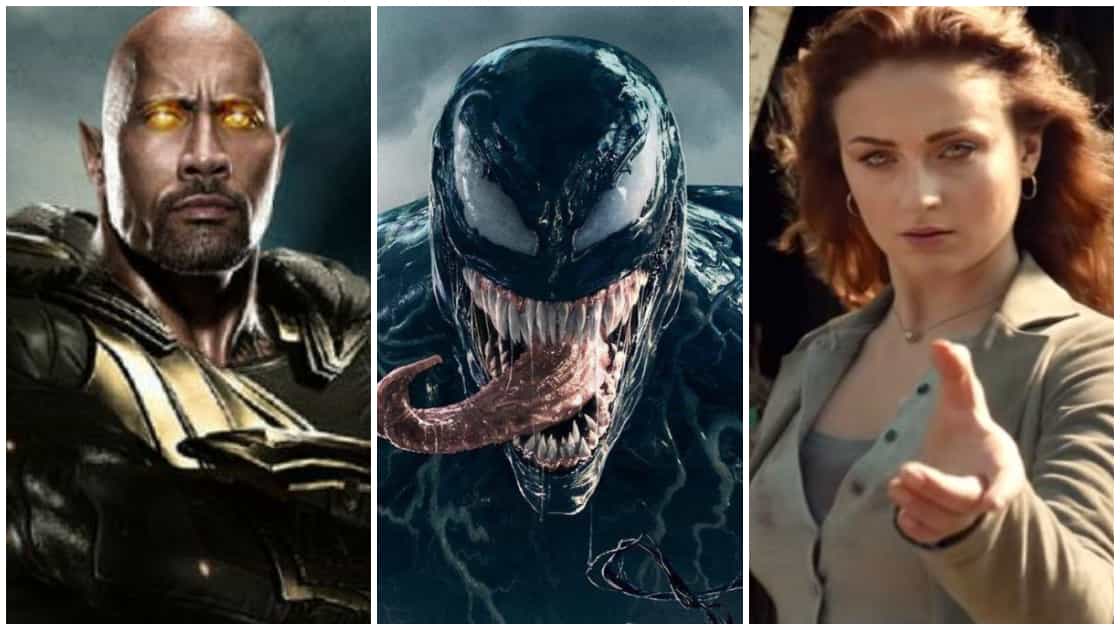 MCU & DC Supervillains:
In the history of movies and stories related to superheroes, we have seen that the villain of the film always tries to tie an 'evil-rope' between him and the superhero of the movie and by that I mean that we always see that villains of the movie try their best in order to use the same serums, technology, anything which is the reason of a hero's superheroes in order to gain the same kind of strength but they always fail and the ones who succeed in doing this, either got changed into something ugly or got beaten by the superhero afterward. They almost have similar powers but as we see that heroes always have a good heart inside them which gives them the edge and extra powers in comparison to villains who choose a dark and wicked road in order to gain those powers and in order to gain that power they sacrificed or detach something form their soul or body and which later on becomes their greatest weakness.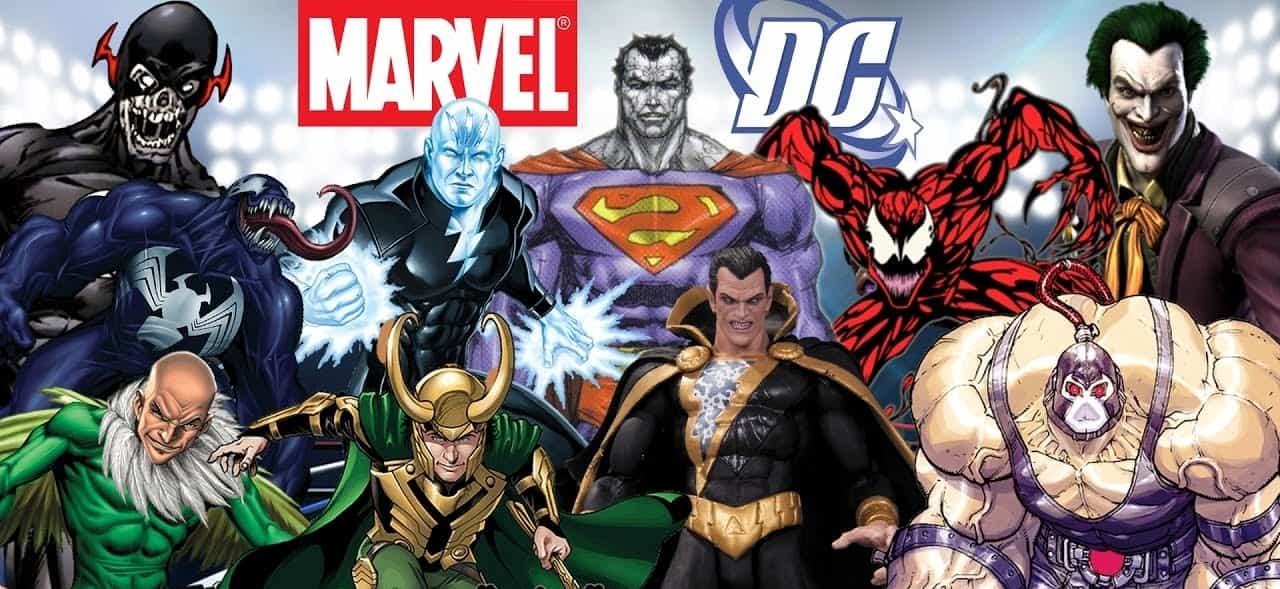 So, today we are going to talk about some supervillains who are obsessed with power and immortality. They don't think about anybody and don't want any kind of weakness in their life. Thus, what they do is to keep their faith on no one and try to kill as many people as they can. The list of the most powerful version of supervillains who are stronger than their superhero counterparts is down below:
10. The Symbiote Costume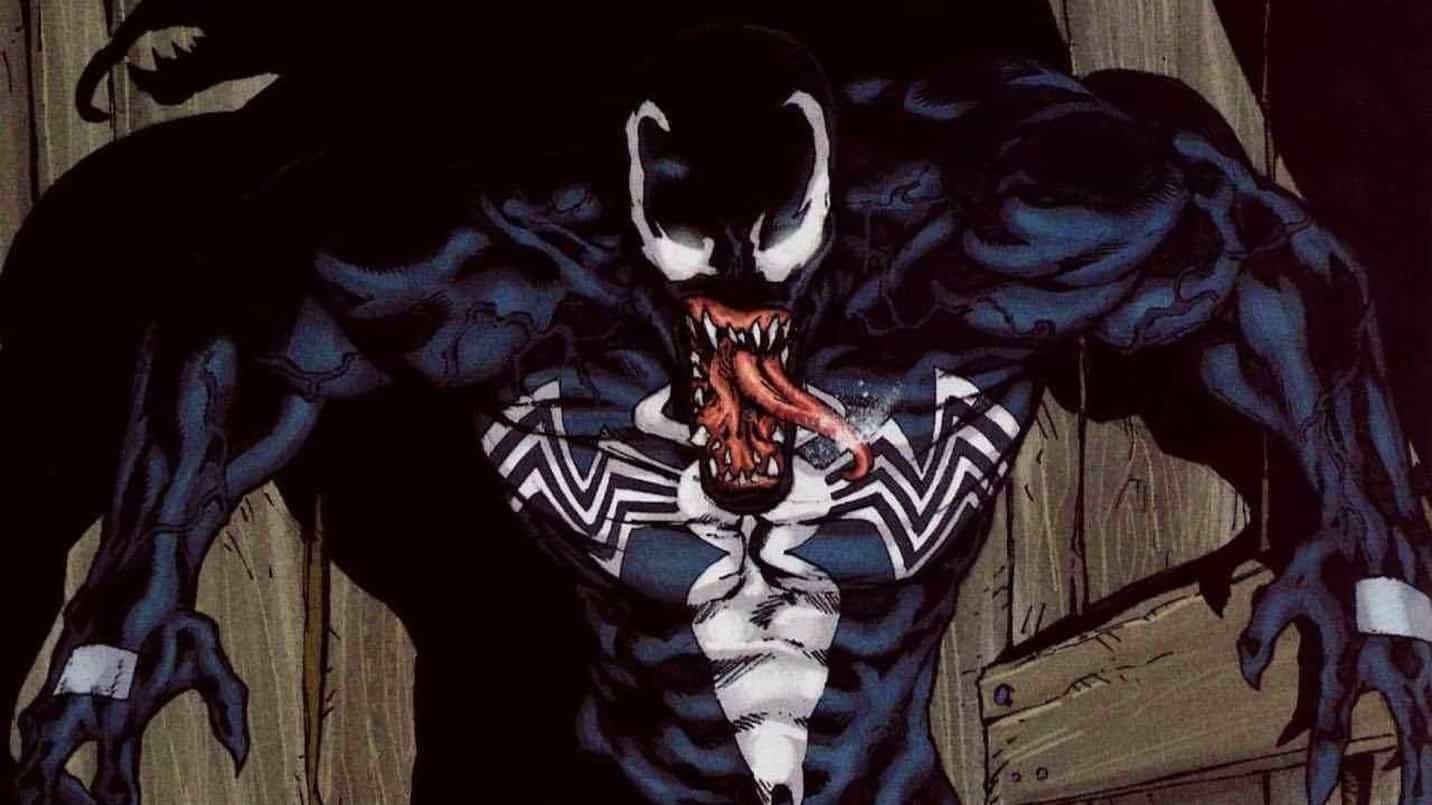 The story behind the Spider-Man's one of the greatest foes is that it has been created in 1982 by a 22-year-old guy named Randy Schueller, whose idea was purchased by Marvel at a price of $220 after the result of a contest which was initiated by Marvel in order to see some new ideas form the public and especially comic book fans. No one would've thought back in that time that one day this super villain will break some legendary records at the box-office and will also become a fan favorite.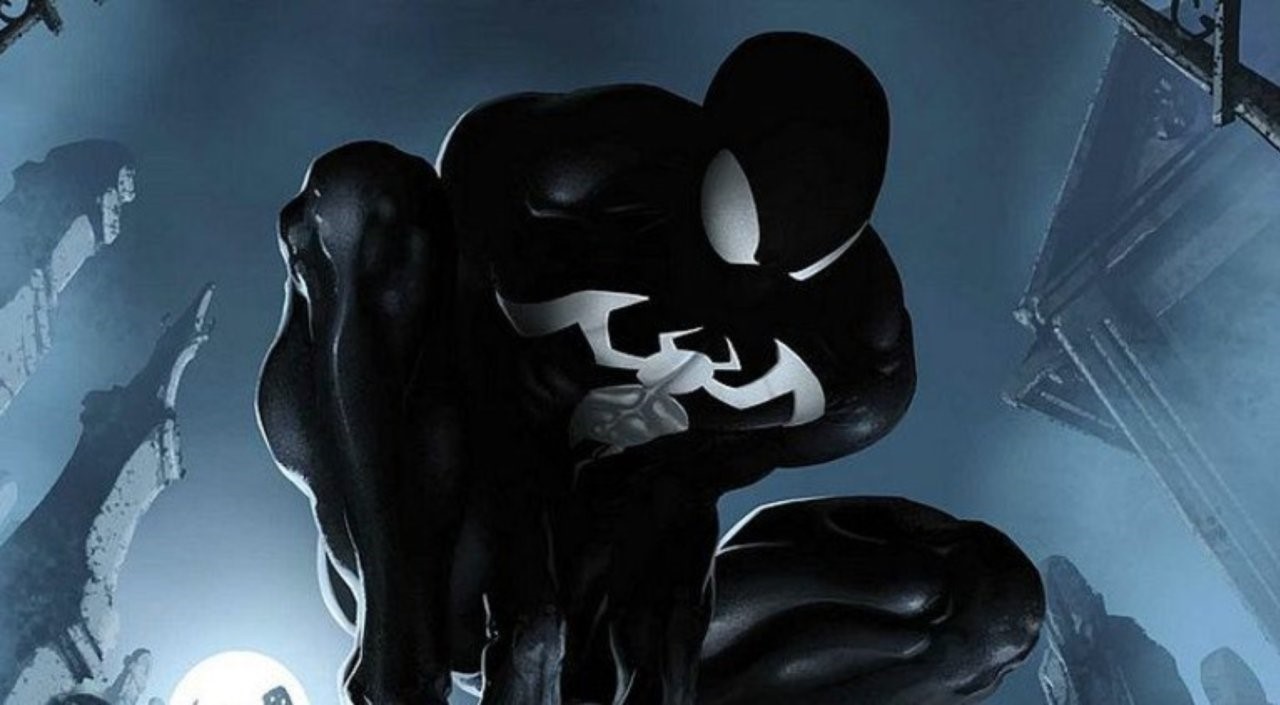 It was Spider-Man who wore that suit for the very first time and experienced some tremendous powers in his body. the suit was none other than Venom, who is an alien species known as symbiotes and their prime motive is to get stick to a host and then bring out their darkest desires in order to force them by giving powers to see mass destruction and all the dark things possible in the world.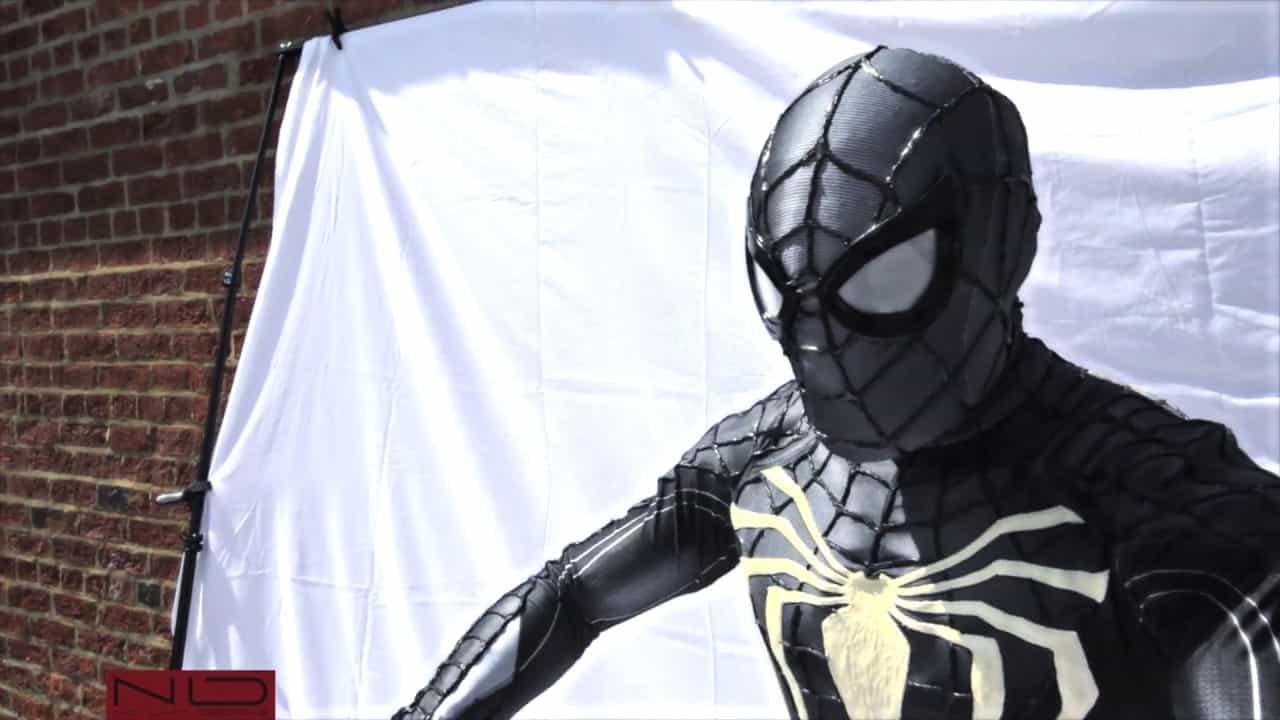 When Spider-Man wore it, he simply became unbeatable but at the same time becomes more aggressive and destructive in nature. This symbiote also has the ability to get all the information from the brain of a host and then deliver it to another host by revealing a lot about the previous host.
9. Bullseye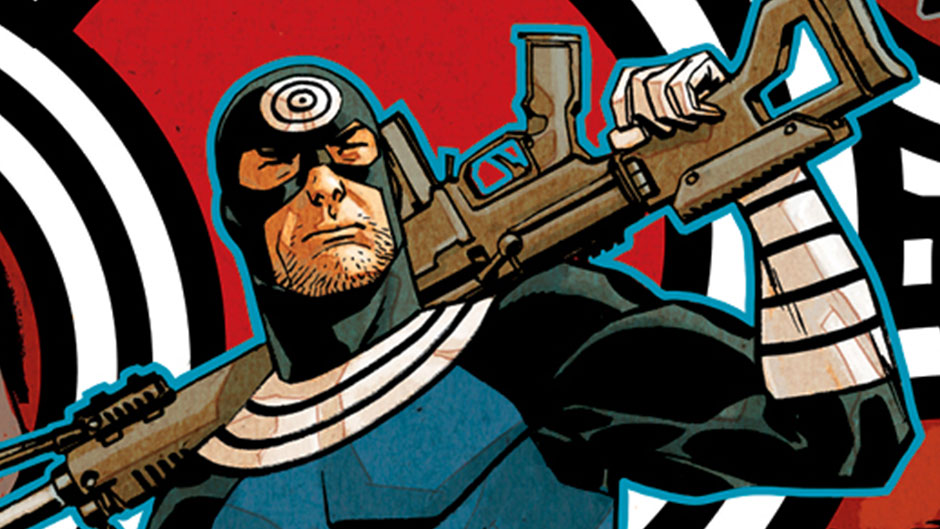 Bullseye is a member of Norman Osborn's Dark Avengers and is the one who famously donned the costume of Hawkeye. Bullseye is somehow similar to the original Hawkeye in terms of their physical abilities. What makes Bullseye even a lot stronger than Hawkeye is the fact that he has the ability to throw any object with astonishing accuracy towards his target. He also has the ability to transform any normal object into a lethal and deadly weapon, which makes him even wicked in comparison to his superhero counterpart Hawkeye.
8. Katy Bashir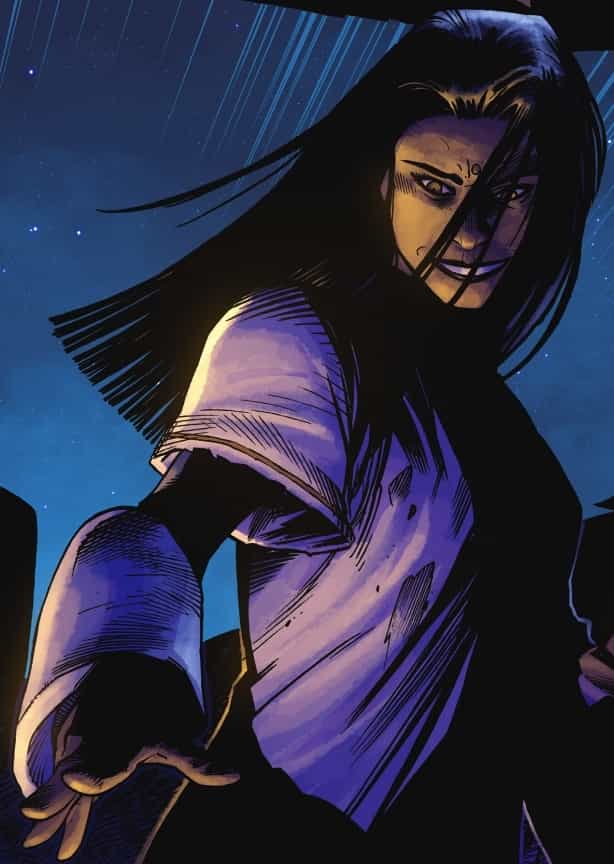 The parents of Katy Bashir, Mr. and Mrs. Bashir wanted to have a child with superhuman abilities and in order to make their dream a reality, they just crossed the limits of insanity. After a long research, they finally produced a child who had two different personalities in her but the talks of split personality disorder went into the trash when it was revealed that there were two people in one body which allows them to appear as a boy or as a girl also.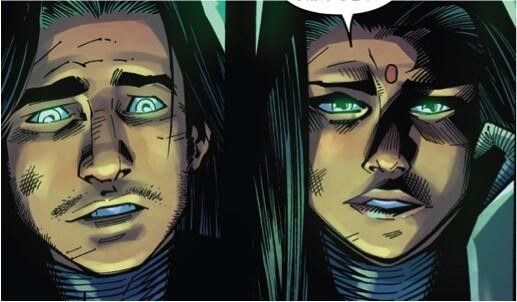 It was Katy who was the superior one in comparison to Tim and took control of Tim's life by forcing him to hide in her and not coming out after she informed her mother that after getting hit by a car, Tim got died. So, her parents love her only. Soon she started to use her abilities to change appearance and also wicked mind just proved out to be a far lethal problem than before for people.
7. Superwoman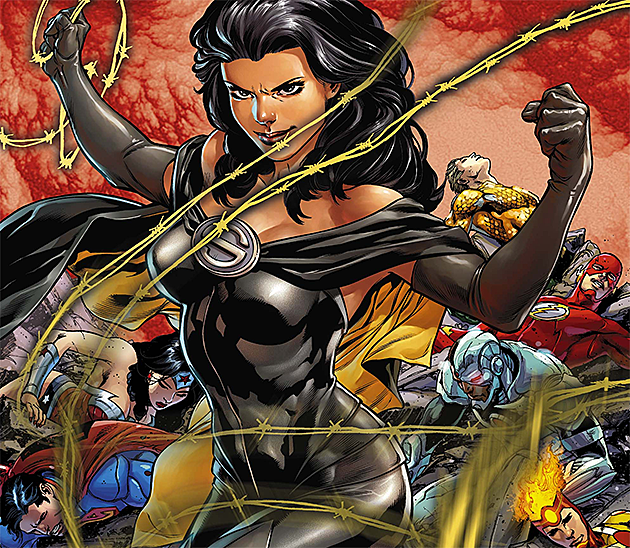 Superwoman is the famous counterpart of Wonder Woman and has been a member of famous 'Crime Syndicate'. Her name is Lois Lane but is an Amazonian woman who comprises exactly all the superpowers Wonder Woman have. But, there are still some abilities which make her even more powerful than our female superhero Wonder Woman.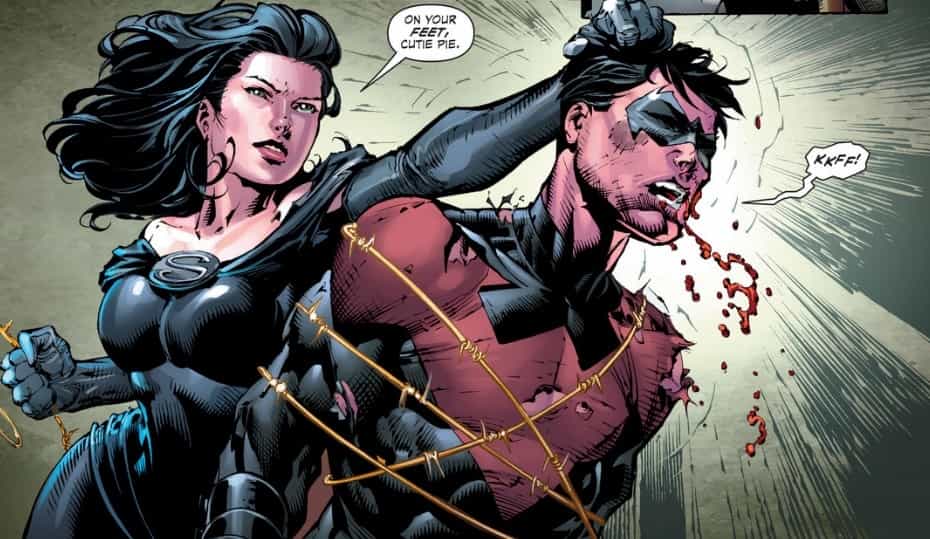 The very first difference we can see between them is that Wonder Woman has 'Lasso of Truth' while, on the other hand, Superwoman has 'Lasso of Submission' which has the power to make victim obeying the instructions of Superwoman. She is also one of the most deadly members of Crime Syndicate and even also has heat vision.
6. Stryfe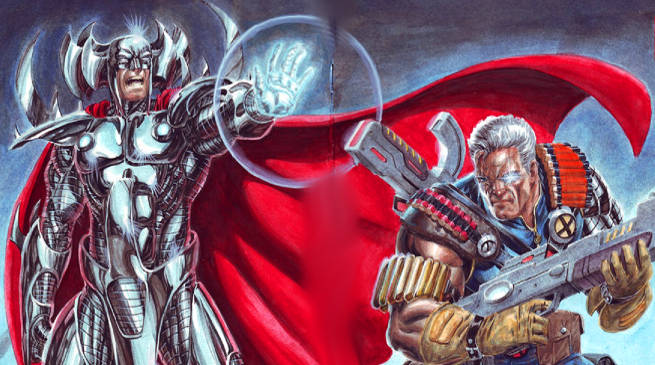 We all are familiar enough with the name 'Cable' and Stryfe is just the upgraded version of this villain. Cable who is the son of Scott Summers and Madelyne Pryor was infected with by a techno-organic virus by the deadly villain Apocalypse. In order to save Cable from that deadly virus, his parents decided to clone him. Apocalypse is the one who took the clone and named him as Stryfe.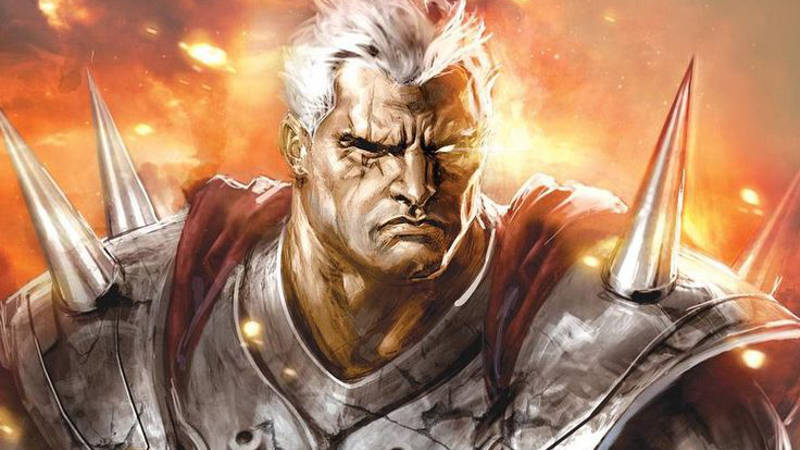 In his whole life, Stryfe was obsessed with power and revenge on Apocalypse and his steal parents because of so many reasons. He is far stronger than Cable as he reaches the prime extent of his powers without getting affected by techno-organic virus constantly.
5. The Maker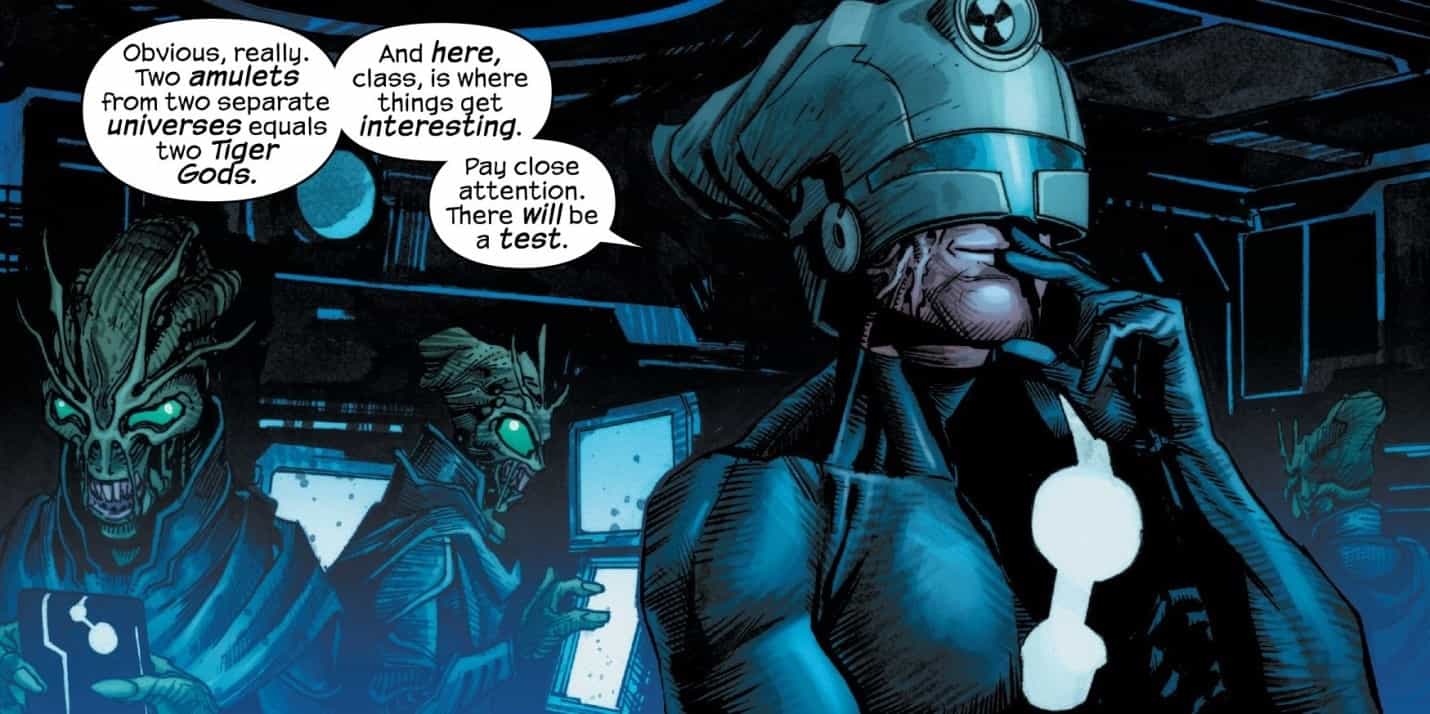 We all know who 'Reed Richards' is and this 'The Maker' is just another version of Marvel's Ultimate Universe. After of death of Sue's father, Sue Storm just breaks up with Reed and also the other of the team breaks and move forward in their lives. Reed couldn't be able to help himself and went into a sort of madness and unconsciousness.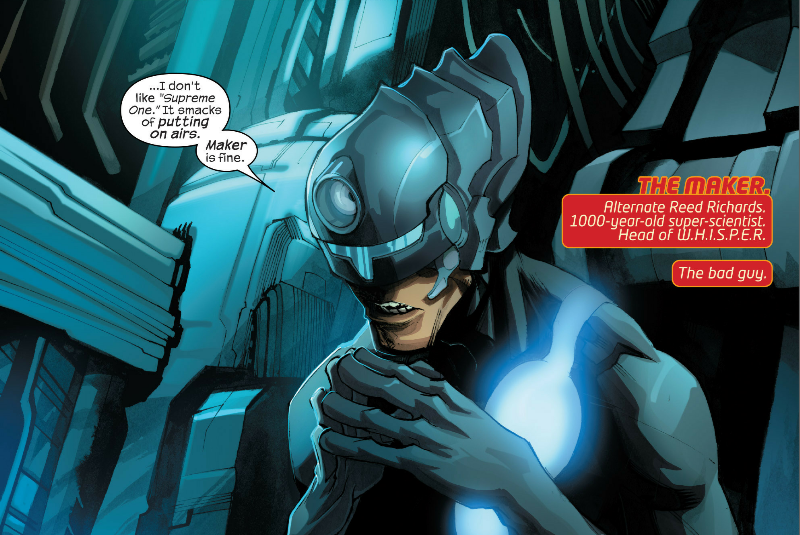 The Maker is very much similar to Reed but it's his intentions of destruction which makes him a lot deadly and evil. He also has a lot of abilities in his support as his power of elasticity is far better and advanced in comparison to Reed's. The Maker started a mission to destroy the world according to his will and this is the reason why we consider him one of the most notorious villains ever.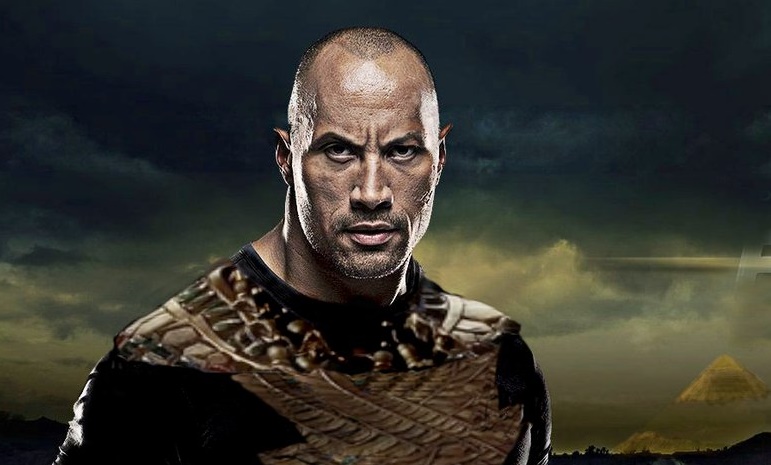 As we all know that Black Adam is the archenemy of superhero Shazam and has the same kind of powers as of Shazam's as after calling out the name 'Shazam', he gets the powers of gods. There is a much different iteration of his superpowers, but according to this list, we are going to consider pre-flashpoint.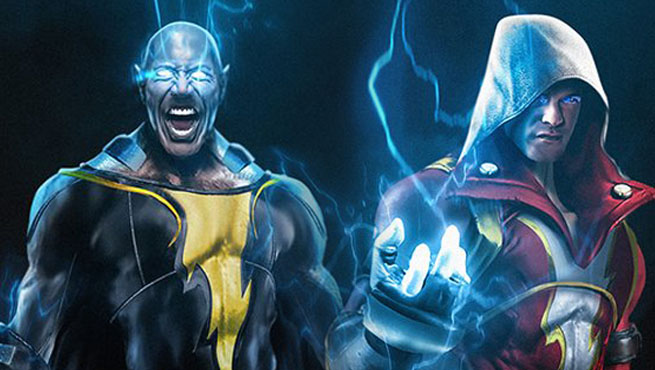 It's very difficult to compare the power of these two as somehow they're almost similar to one another. If Shazam got his powers from Greek deities, Black Adam got powers from the Egyptian Gods. On one hand, we see that powers of Shazam come from half-mortals such as Hercules, Achilles, and others. On the other side, Black Adam gets his powers straight from the eternal gods.
3. The Devastator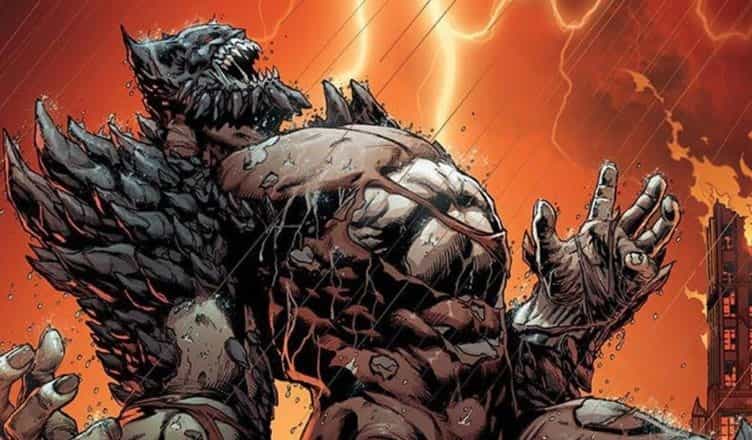 One of the most fascinating and astonishing comics is that famous comic crossover of 'Dark Nights: Metal' which is centered around Batman's trip to a dark multiverse where he finds that there are seven evil versions of himself who are grouping together in order to destroy his planet Earth. One of the darker version of this crossover is called as 'Devastator' also in the comics entitled as 'Batman: The Devastator #1' we can see the origin of this evil version of Batman.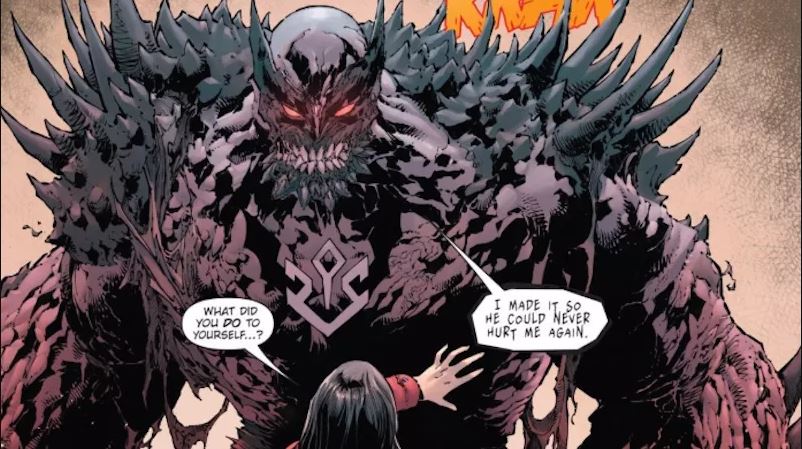 This evil 'Devastator' is from the same universe where even Superman turned into an evil. The only way which was in front of Batman is to inject himself with the virus of Doomsday and yes, he did that and become the Devastator and after that, he defeats the Superman. But, it's almost impossible for Batman to beat his evil version 'The Destroyer'.
2. Reverse-Flash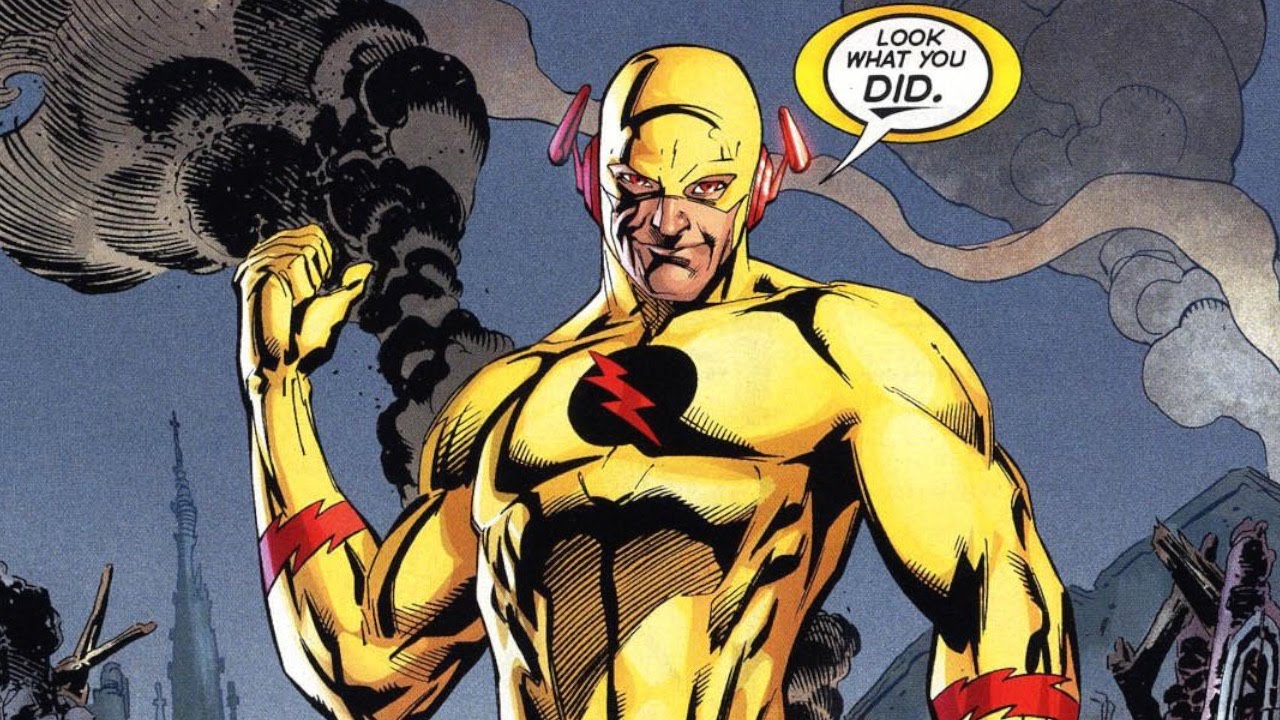 We have seen a lot of enemies from the world of Flash to go by the title of 'Reverse-Flash'. But in this list, we are going to discuss Eobard Thawne, who is the archenemy of Barry Allen. The story of this super villain is very weird as we see that Eobard is from the 25th Century and at that time he idolized Barry and was desperate to meet him. But, after traveling in time and realizing the fact that he is going to be an enemy of Flash in the future.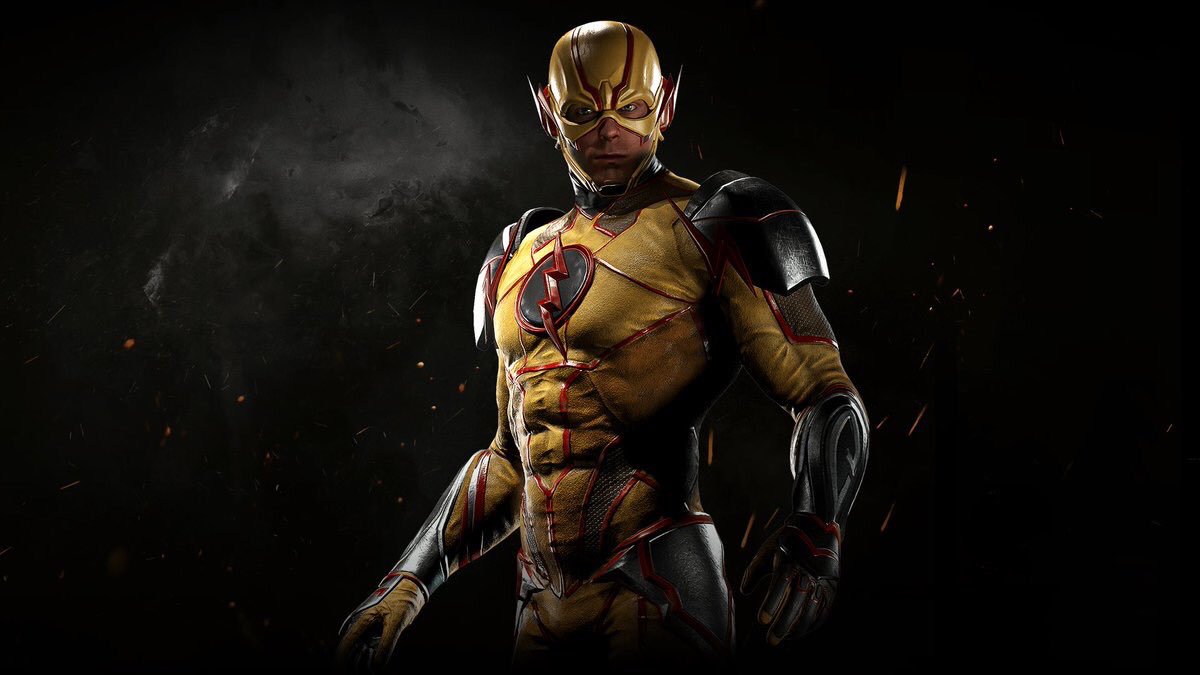 He started recreating the things and methods through which Barry got his powers and then tried exactly the same things in order to gain even more powers than Barry. His violent and cruel behavior, in general, pushed him even further into the role of becoming a very big arch enemy of Barry. Thawne have the ability to do time travel and that's even without the use of the cosmic treadmill, this power allows him to recreate events and can also erase the existence of people from the history forever. Even Superman couldn't be able to catch him.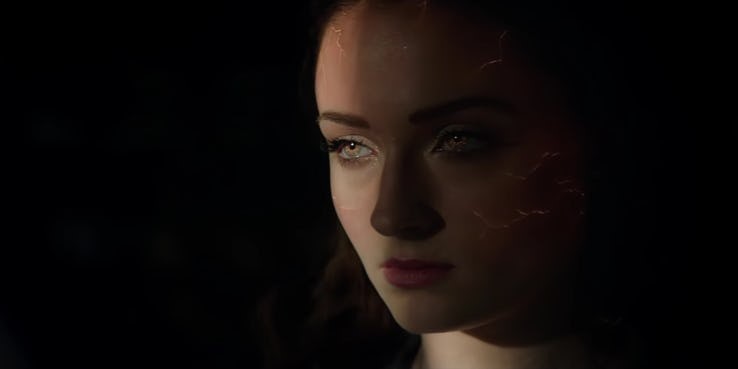 The Phoenix force is regarded as one of the deadliest and most powerful forces in the universe as she has the ability to create and destroy life. The Phoenix force sometimes tries to connect with a host in order to increase its powers and one of its most favorite and recent hosts was Jean Grey. As we all know that Jean Grey is a very powerful psionic mutant and is of Omega-level. It's hard to find a better host for Phoenix force than Jean Grey.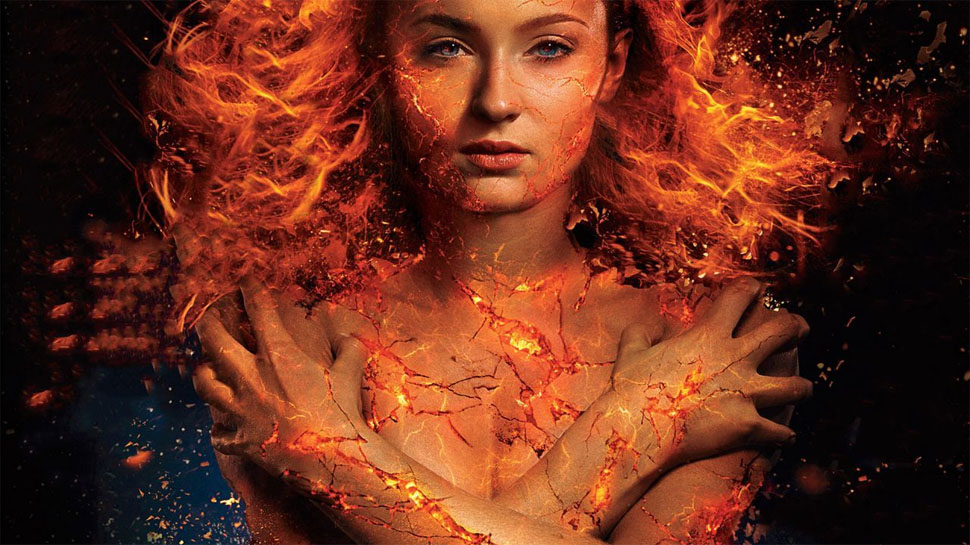 So, after turning on to the head of Jean Grey, it provides a lot of supernatural powers and abilities to Jean and one of those was that Jean can change the atomic structure of everything that is present in the universe in the form of matter and also providing telekinetic control at a molecular level on all matters. So, we can clearly witness and accept that Dark Phoenix is one of the most powerful and deadly versions of villains.
So, according to you which are the most powerful villainous versions of Superheroes? Do tell us in the comments section provided below.