Movies
MCU: Captain America Actor Chris Evans Says Goodbye & It'll Leave You Crying!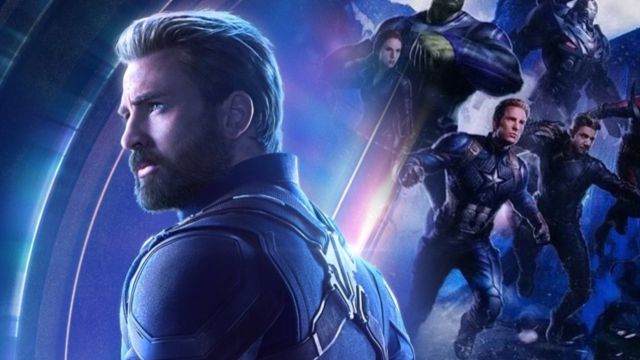 The MCU is coming to an end for the likes of Captain America and Iron Man as Avengers 4 is going to be their final outing. The movie is going through reshoots currently but it seems that those are winding up as well. A few days ago, Jeremy Renner bid farewell on Instagram departing from the set on his final day of shooting. Now Chris Evans has done exactly that. Here's what Renner posted: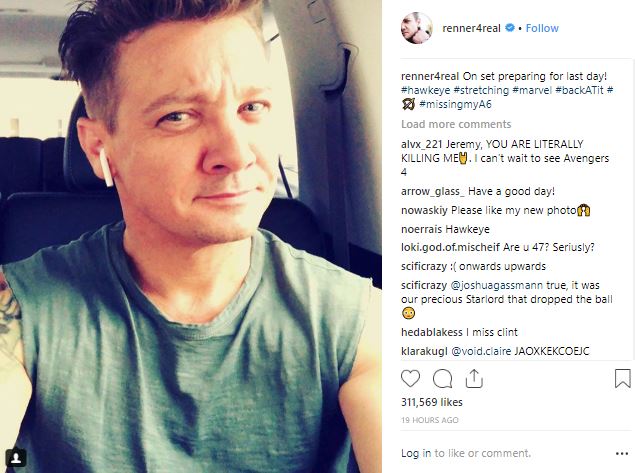 It is highly likely that Clint Barton will be amongst the ones who will bite the dust in Avengers 4. So it will be a sad ending for Hawkeye fans, but the biggest name going down in Avengers 4 will be of Captain America. For the last 8 years, he has led the MCU from the front along with Iron Man and Thor. And now it is time for us to bid farewell. He tweeted a heartfelt message after departing from the reshoots one final time. Here's the tweet: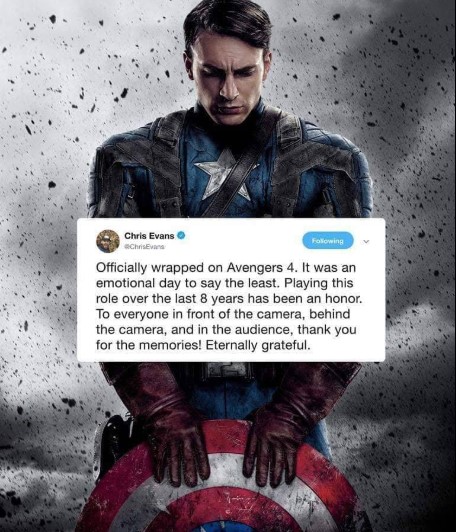 "Officially wrapped on Avengers 4. It was an emotional day to say the least. Playing this role over the last 8 years has been an honor. To everyone in front of the camera, behind the camera, and in the audience, thank you for the memories! Eternally grateful."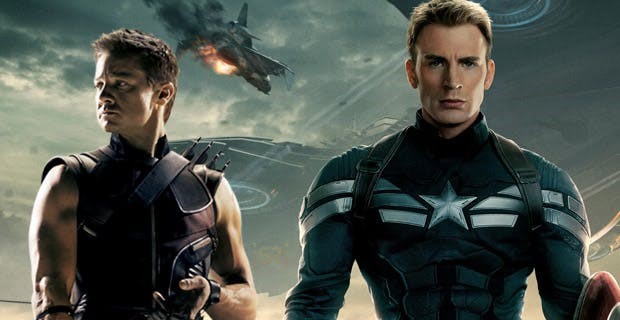 Avengers 4 is going to be a big movie for both Captain America and Hawkeye as these are the two characters who are believed to die towards the end of the film. While Hawkeye's death may be sad as people do love him too, but it is Cap's death that may be the most heartbreaking for all of us.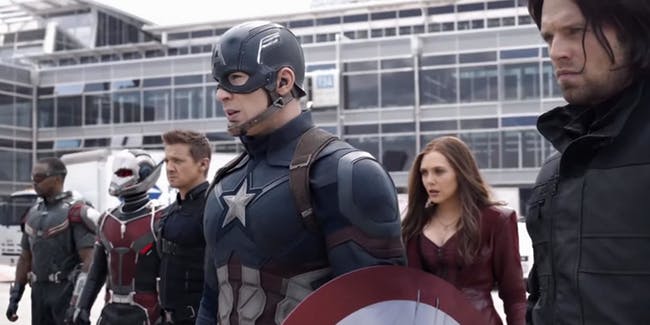 Cap may have taken a sort of negative side in the minds of the fans ever since Civil War, and he didn't even have a bigger role like Iron Man and Thanos in Infinity War, so Avengers 4 will be the movie where he proves his worth.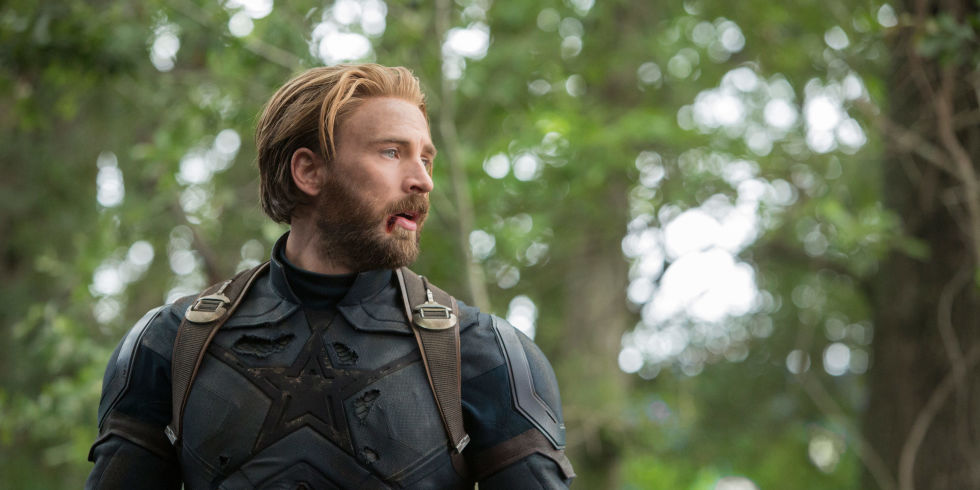 The Russos have confirmed that Cap will surely have a lot to do in Avengers 4. They are guilty of the fact that they could not give him a lot to do in Infinity War, but he will have one of the biggest story arcs in the next one. He is the one who is most likely to go down instead of Iron Man because it is in his nature to make the bigger sacrifice. He is the one who will lay down his life to save others.
Also, what he wrote in his tweet does tease exactly that. Iron Man will have a grand exit as well, but Captain America will have an emotional one. Also, compared to the Iron Man, anyone would agree with the fact that Captain America is the more expendable character. It is really good that Marvel has finally given him the comic accurate suit with the scales and everything. He will go out giving us his biggest moment of the MCU.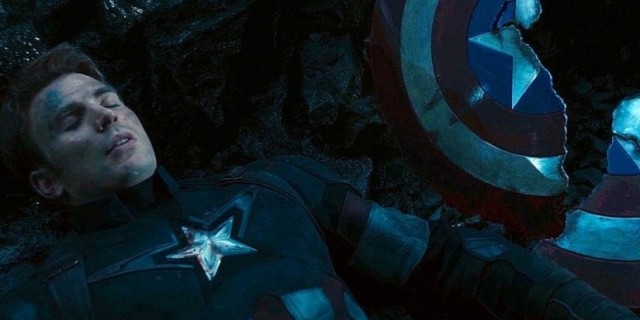 According to a fan theory, Captain America will actually wield the Infinity Gauntlet once they get the Gauntlet off of Thanos in order to reverse the snap. The theory says that Cap will be the only one left in the position to take on the Gauntlet, and as he uses it, he will successfully reverse the snap but the blowback will straight up kill him. That is the big sacrifice he is going to make to bring all the heroes back.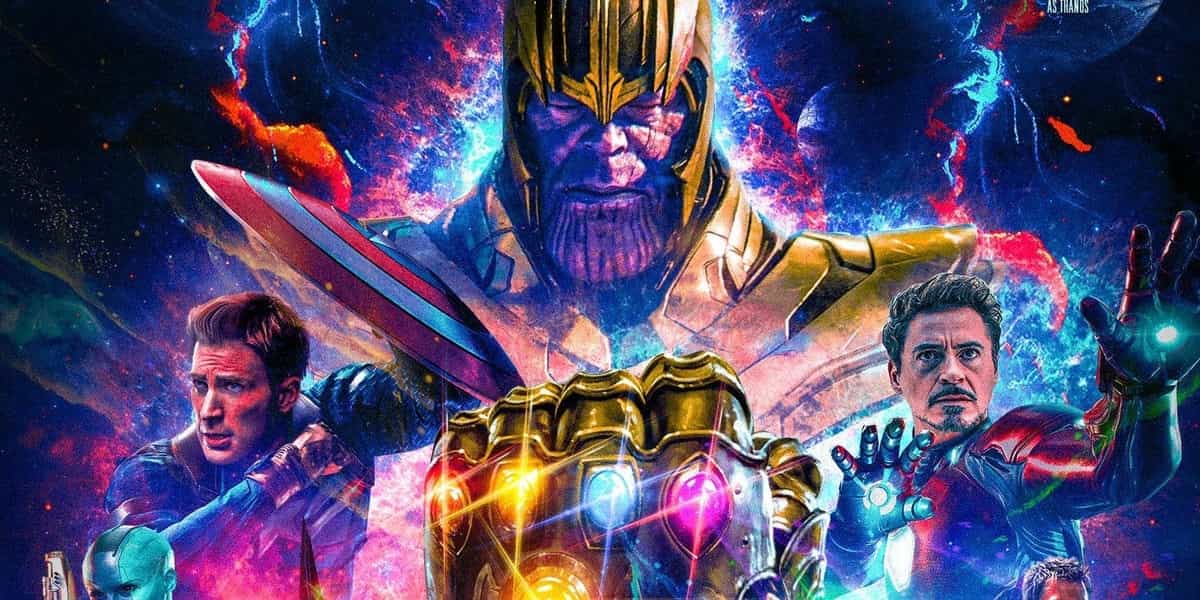 Avengers 4 will presumably star Robert Downey Jr., Chris Hemsworth, Mark Ruffalo, Chris Evans, Scarlett Johansson, Benedict Cumberbatch, Jeremy Renner Don Cheadle, Tom Holland, Chadwick Boseman, Paul Bettany, Tom Hiddleston, Idris Elba, Danai Gurira, Peter Dinklage, Benedict Wong, Elizabeth Olsen, Anthony Mackie, Sebastian Stan, Gwyneth Paltrow, Benicio del Toro, Josh Brolin, Pom Klementieff, Karen Gillan, Dave Bautista, Zoe Saldana, Vin Diesel, Bradley Cooper, Chris Pratt, Paul Rudd, Samuel L. Jackson, Cobie Smulders, Tessa Thompson, Evangeline Lilly, Aaron Taylor Johnson, Cate Blanchett, Michelle Pfeiffer, Michael Douglas, Tilda Swinton, Jeff Goldblum and Brie Larson.
It comes out on May 3, 2019, and here's the official Synopsis:
"A culmination of 22 interconnected films the fourth installment of the Avengers saga will draw audiences to witness the turning point of this epic journey. Our beloved heroes will truly understand how fragile this reality is and the sacrifices that must be made to uphold it."