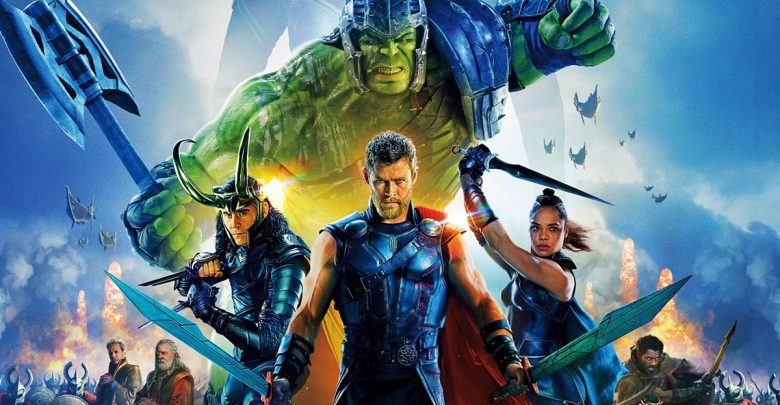 Thor Ragnarok was certainly the best MCU movie that came out last year and it was the boldest movie attempted by MCU. Taika Waiti and team made a really awesome movie that all the fans, as well as the critics, just loved it so very much.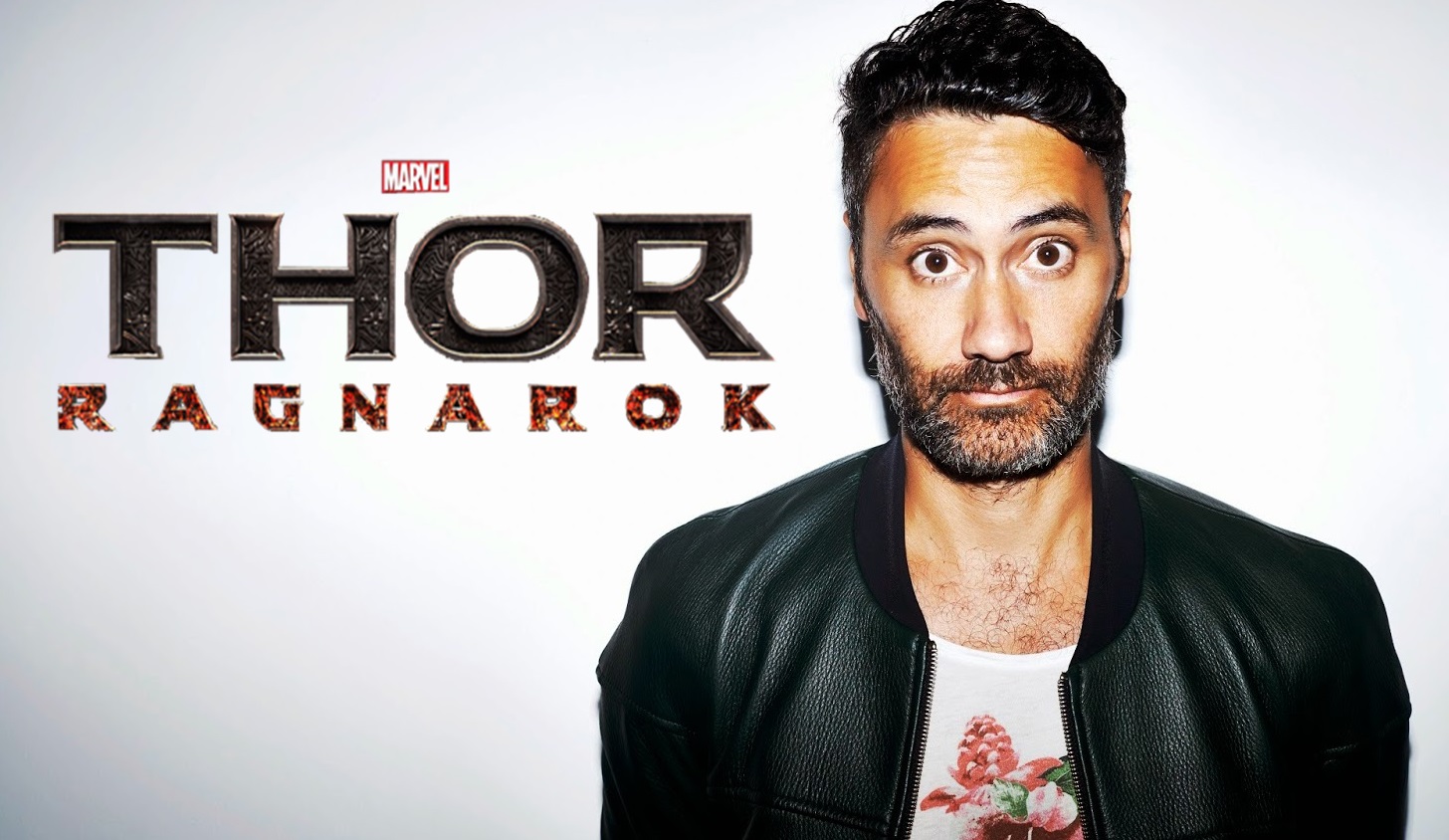 The direction style of Taika Waititi attracted massive praise from all corners as it seamlessly integrated comic book narrative with a dash of humor which turned out to be a winning combination. Everything from cinematography to visual effects to soundtrack was top notch and could not be any better.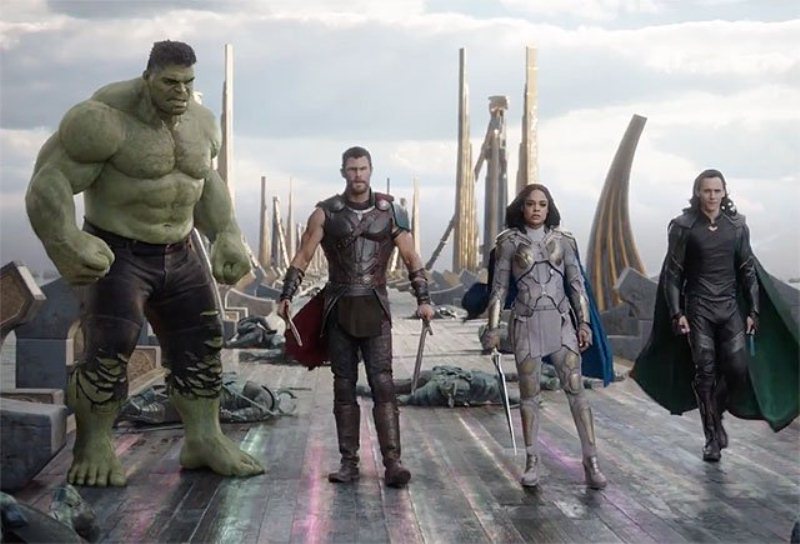 The plot of the movie revolved around how mighty Thor with his friends (Valkyrie, Hulk, Loki) is going to prevent destruction of Asgard at the hands of Goddess of Death 'Hela' as part of the Ragnarok prophecy.  The story is adapted from Jack Kirby's comic wherein Asgard is burned to the ground, turn into ashes and mighty Thor must defeat his enemies to rebuild his home planet.

The cost of production of the movie was around $180 million and it earned over $850 million at the global box office, it is sitting at 92% RT score. The critics heaped appreciation on Thor: Ragnarok, here is what Washington Post said about director of Thor: Ragnarok:
Waititi, a New Zealand actor and filmmaker known for such small, indie charmers as "What We Do in the Shadows," brings exactly the right balance of meaty action and sauciness to "Ragnarok."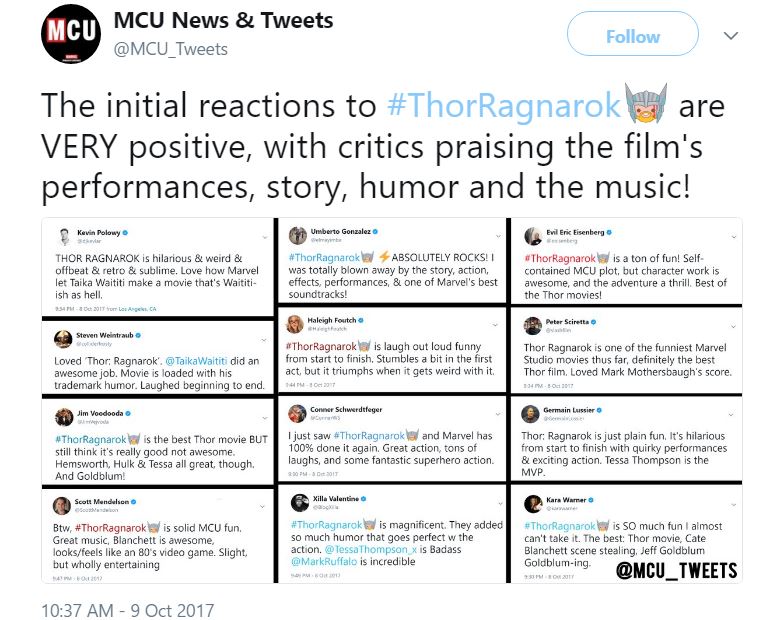 Here are some of the twitter responses of Marvel fans which you will find heart warming:
Steven Weintraub: 'Thor: Ragnarok' music/soundtrack is fantastic. And some of the visuals are insane. Seeing again as soon as I can. Another marvel winner.
David Daniel: #ThorRagnarok: a goofy good time. Easily the funniest non-Guardians MCU flick – EVERYONE in it is funny. Great music (Mothersbaugh), fights.
Kevin Polowy: THOR RAGNAROK is hilarious & weird & offbeat & retro & sublime. Love how Marvel let Taika Waititi make a movie that's Waititi-ish as hell.
Umberto Gonzalez: #ThorRagnarok ABSOLUTELY ROCKS! I was totally blown away by the story, action, effects, performances, & one of Marvel's best soundtracks!
Jenna Busch: #ThorRagnarok was an absolute BLAST! Hysterical and seriously kick ass! Also @taikawaititi is a riot!
Peter Sciretta: Thor Ragnarok is one of the funniest Marvel Studio movies thus far, definitely the best Thor film. Loved Mark Mothersbaugh's score.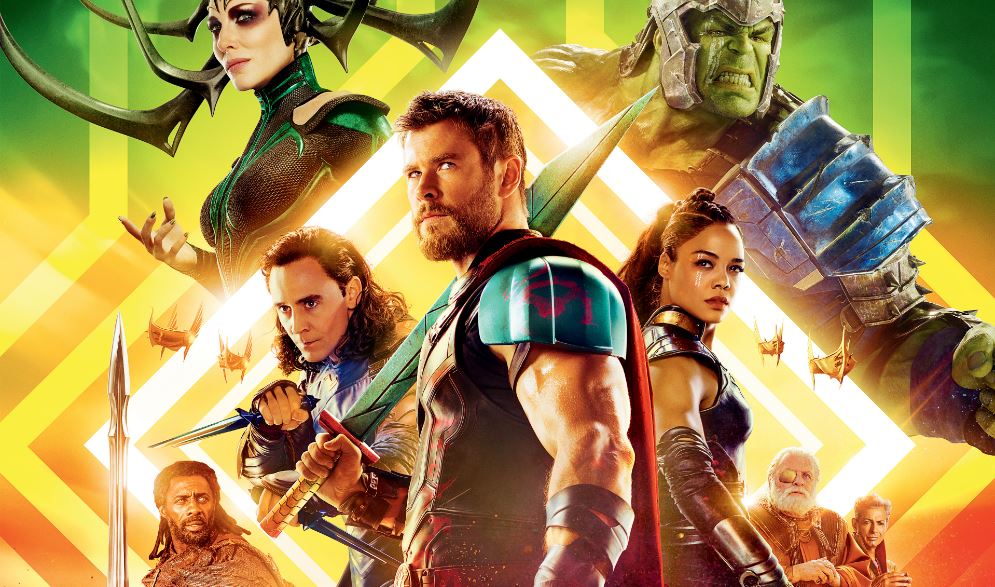 The movie was full of humor and action and it was totally different from the previous two Thor movies. Most of the scenes in this movie were improvised as the movie had a whole lot of funny scenes. One of these scenes that would have made us all laugh was deleted, and surely there would have been many scenes that were deleted from the movie because they did not fit very well in the context of the movie.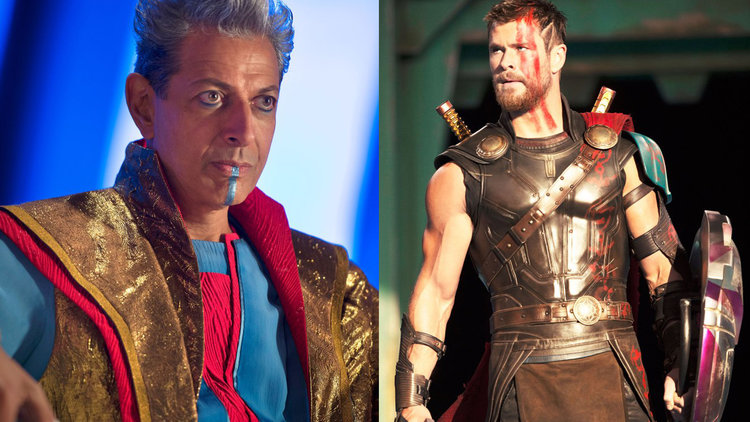 Recently, a deleted scene came out with the BluRay pack of the movie where we saw Thor and Banner sitting in the Grandmaster's ship as they traveled from Sakaar to Asgard through the Devil's Anus. The two talked about their dead fathers while Banner almost ate an alien insect for lunch. The scene was pretty funny and we are glad that even if it didn't make the final cut of the movie, we still got to see it.
Now, two more deleted scenes from Thor Ragnarok have hit the web and both these are equally funny. The need to delete these scenes is pretty understandable as they were not adding a lot to the movie and in the name of humor, were making the movie extend a little longer unnecessarily. Still, its got that these came out and we got to see them both. Here's the first deleted scene named 'Sign Language'. Have a look:
This scene as we can see is an extension of what really happened in the movie. The time when Thor ran out of his room and Hulk went to follow him, the Grandmaster got pretty pissed about it and wanted someone to get those two gladiators back. That's the time when Loki and Valkyrie offered their service and asked for time to get Thor and Hulk back to the Grandmaster. So the Grandmaster thought of allowing them both to try and turned it into a contest. Then comes in the extended scene.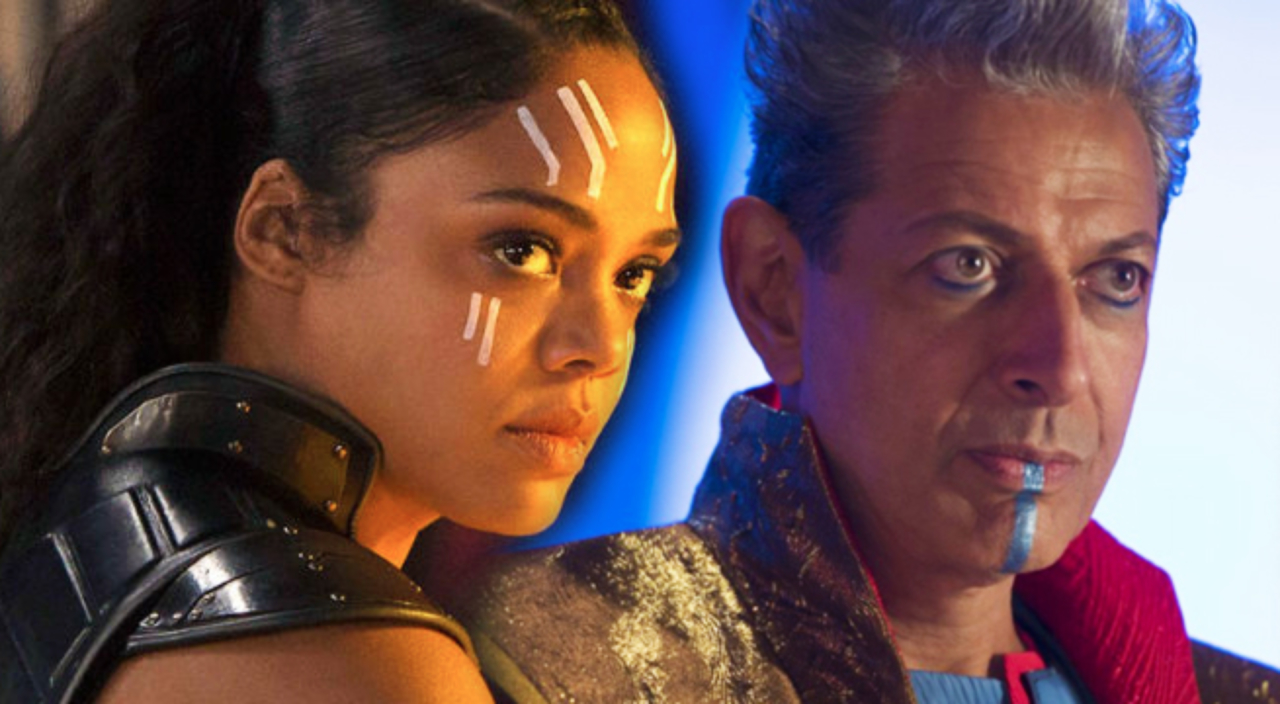 Grandmaster gave a Universal hand symbol which meant to "Go away". Well, Loki and Valkyrie did not understand that at first which made the Grandmaster think that the action that he did was obviously not communicable. So he started talking to his top guard Topaz about  "universal signs" that he knows, which leads to a delightful amount of miming on behalf of Goldblum. Then he did various actions which seemed pretty complicated at first, but actually made sense when you think about them. The signs that he made were  "dial it down" and "I'd like dessert", and then the the final one which means "Where's my check?".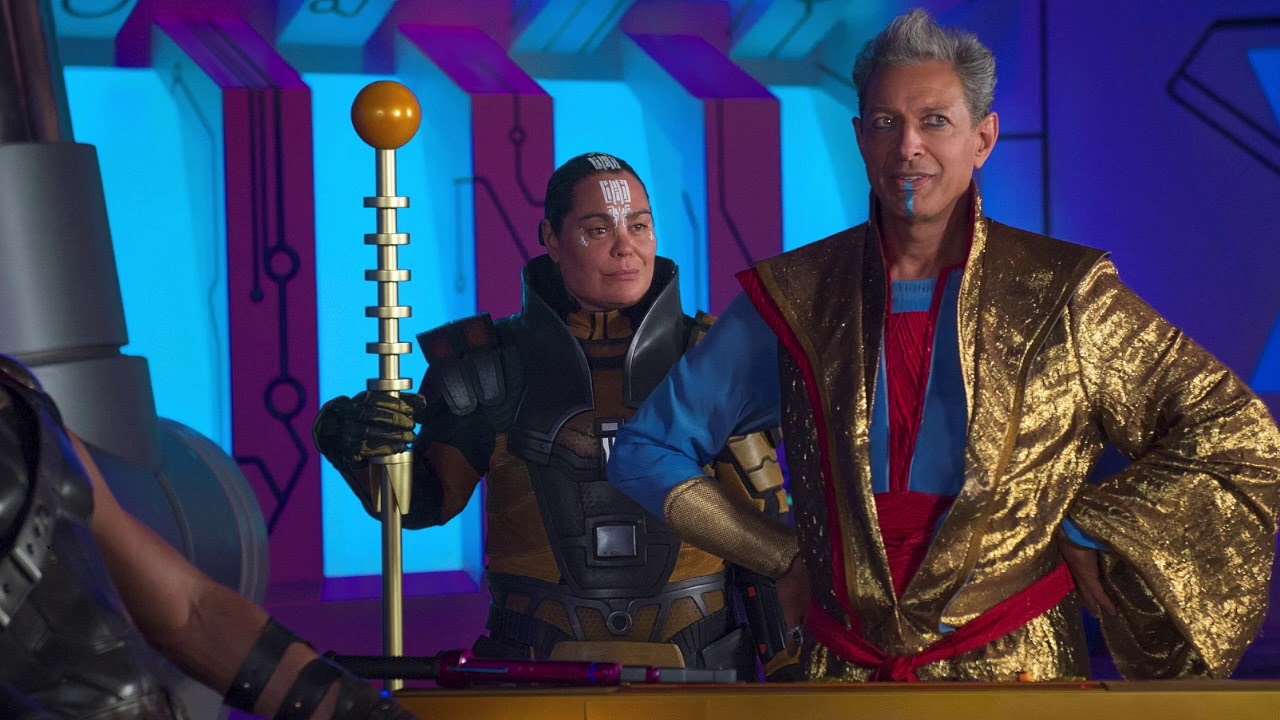 Well, the scene was typical Goldblumism, but it would have been an unnecessary extension, and it's good that Waititi got rid of it in the final movie. Here's the second deleted scene named "Grandmaster Introduction". Have a look:
This scene is again an extension of a scene from the movie. In the scene, The Grandmaster introduces himself by taking a walk alongside Thor. The Grandmaster talks about the electric disk that has been installed on Thor's Neck in order to keep him under control, while a swarm of Sakaarian Bats creates chaos in the room they are in. The Grandmaster tells here that he was the one who came up with the disk and temporarily called it the "Obedience Disk". He wanted to change the name but then people started calling it that, and the name stuck. Then the scene connects with where the Grandmaster pardons his cousin from life. This scene levels why his cousin was killed off as he tells the Grandmaster that he is sorry for gambling.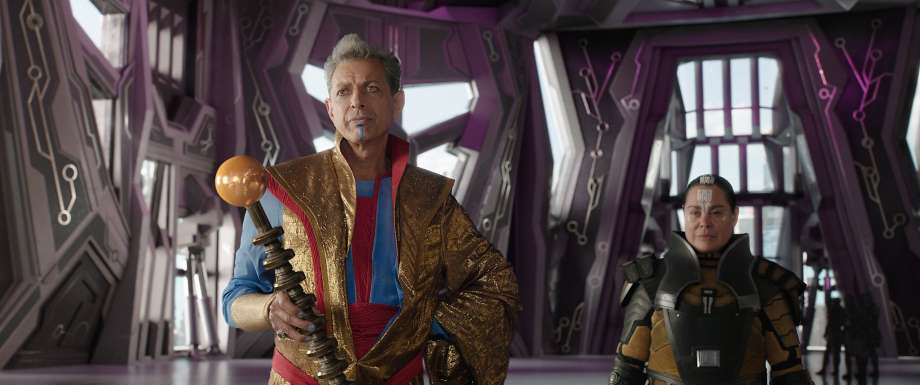 While this does extend the funny and wild side of the Grandmaster, it still would have been needless to keep the scene in the movie. It's great that we at least got to see it.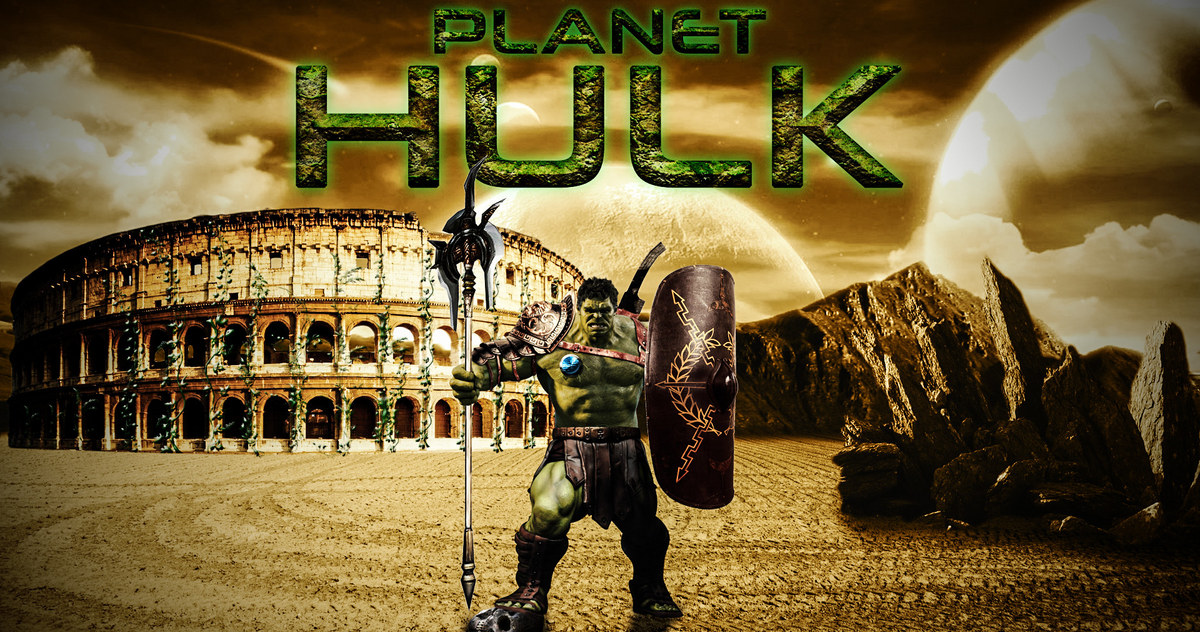 There is another interesting aspect about the movie as it featured Planet Hulk storyline which is totally different if we go by the comics. So what was the need to integrate that into Ragnarok. Where did this idea of bringing two powerful Marvel superheroes – Thor and Hulk in a single movie came from? Well, we now have the answer. The Marvel President Kevin Feige explained in detail: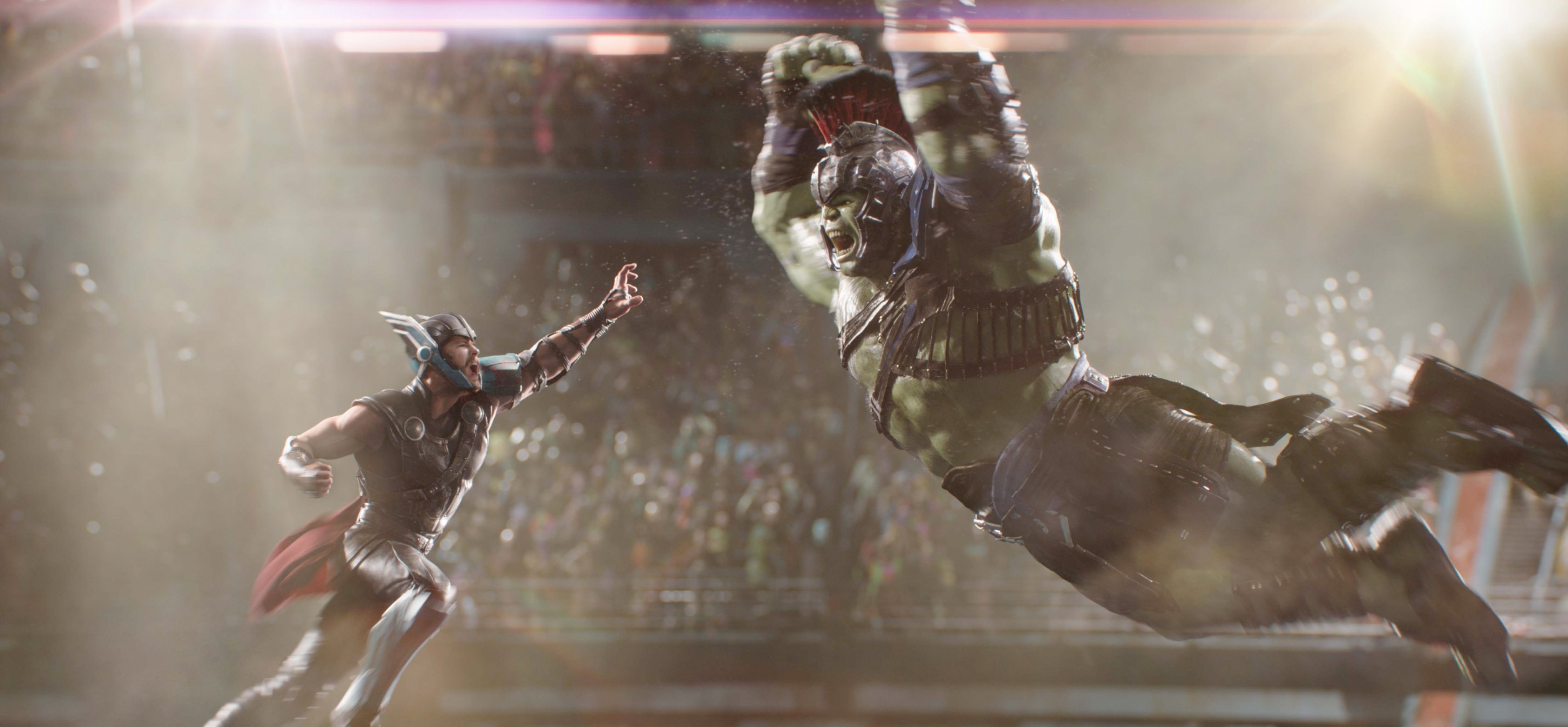 "We wanted to introduce Hela in this movie, and there's Balder and there's Beta Ray Bill and there's still people we haven't done yet because he's got such a great cast of characters. But in terms of other Marvel characters we kept thinking about how fun it would be if we took our two most heroic, most powerful characters, Thor and Hulk, pit them against each other and but also play the humor and the fish-out-of-water humor between Thor and Banner. And that led us to, maybe that plane at the end of Ultron did go into space, and maybe this is a chance to see gladiator Hulk."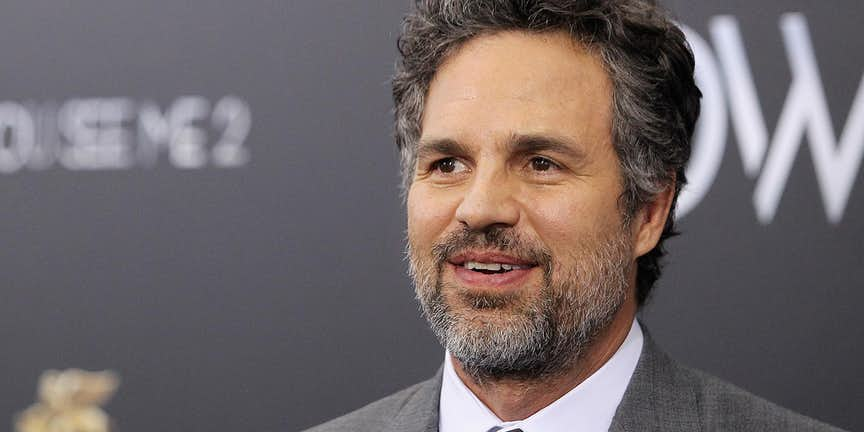 Further, Mark Ruffalo said that Thor: Ragnarok is the first of Hulk's trilogy. Avengers Infinity War and Avengers 4 will be second and third movies. Here is what he said: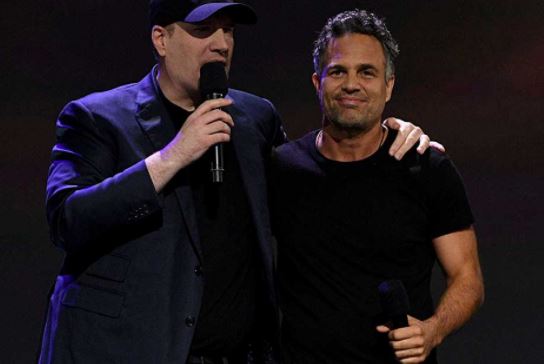 "So basically, Kevin Feige pulled me aside before this, and said, 'If you were gonna do a… if we were going to do a standalone Hulk movie, what would it be?' And I said, 'I think it should be this, this, this, and this and this, and ends up like this.' And he's like, 'I love that. Why don't we do that in the next three movies, starting with Thor 3 and then we go into Avengers 3 and 4.' And I was like, 'That sounds great!' And so we are at the beginning of this arc."
Thor: Ragnarok is now out on BluRay. Here's the official Synopsis of the movie:
"Thor is imprisoned on the other side of the universe and finds himself in a race against time to get back to Asgard to stop Ragnarok, the destruction of his homeworld and the end of Asgardian civilization, at the hands of an all-powerful new threat, the ruthless Hela" 
Don't Miss: Here's The First Look At Thanos In Full Armor In Infinity War