Movies
Avengers 4: Here's How Tony Stark's New Iron Man Suit Would Look Like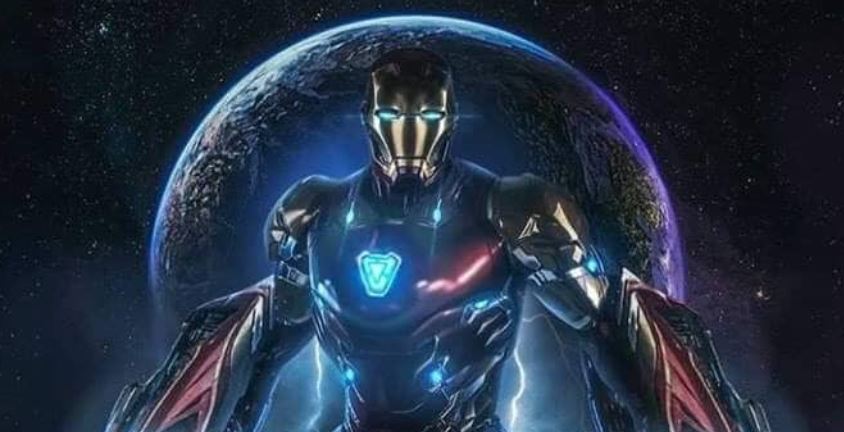 Avengers 4 is going to be the grand finale that Marvel has been building up to for the last 11 years or so. It will bring the Marvel Cinematic Universe to an end, and also mark a new beginning for the future of Marvel which will be very different from what it is right now! As we all know by now, this movie will also be the final outing for the likes of Iron Man, Captain America and probably Thor. Since they are going out, we could expect that they will be at their best while they do that. Their powers, their suits, their story arcs, everything is going to be top notch. Keeping all this in mind, we can only assume that Tony Stark's new Iron Man Suit will be the best of all.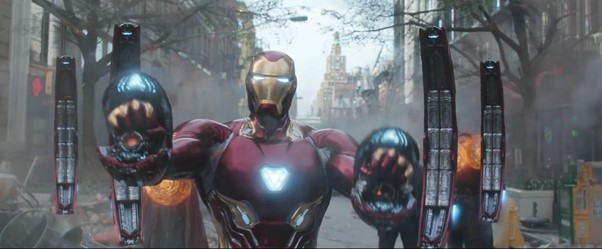 Tony is supposed to be the MVP in Avengers 4. Doctor Strange vouched for him in Infinity War, as willingly gave Thanos the Time Stone to save Tony's life having seen how important the survival of Tony Stark is for the future of the Universe.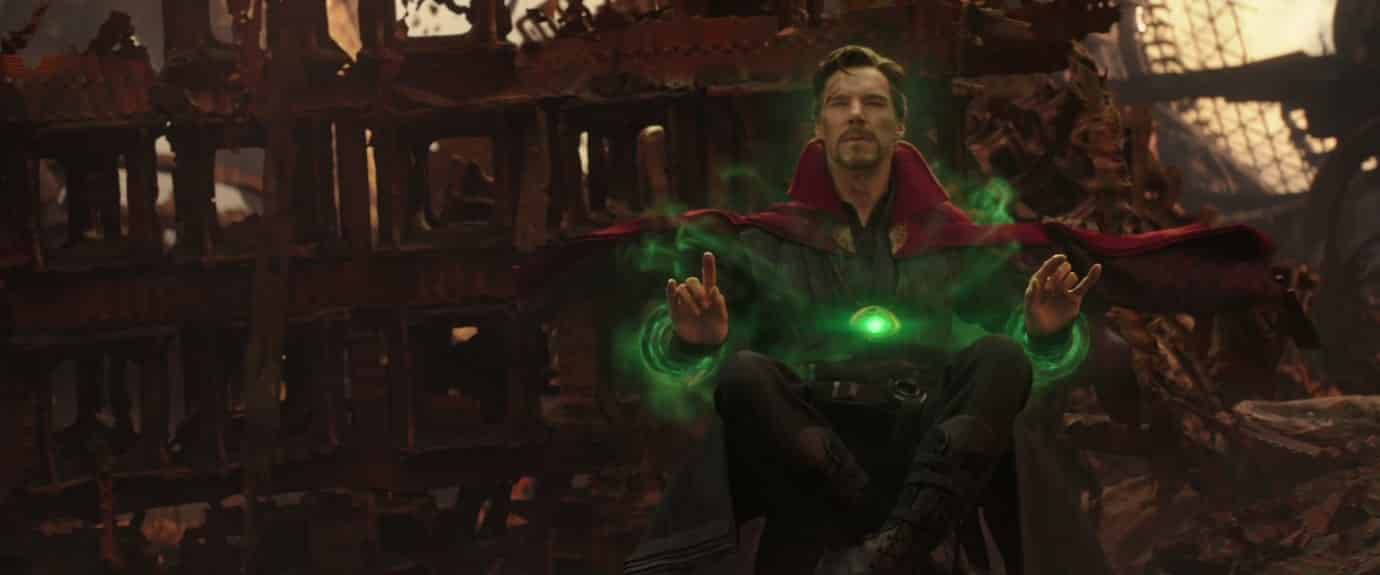 Doctor Strange saw 14,000,605 alternate futures, and the Avengers won only in one of those. Then the exchange of the Time Stone and Tony's life happened so that only means one thing. Whatever Strange did, had to happen. "There was no other way."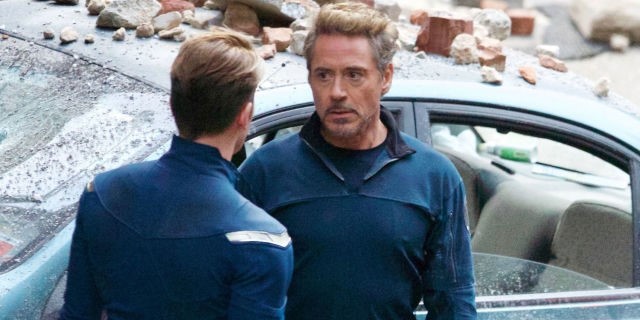 Half of the Universe dying, but most importantly Spidey dying right in Tony's arms is going to be a big motivating factor for him. He will do everything in his strength and capability to save the planet from any further destruction, and possibly reverse whatever Thanos did.
As the set photos have shown us, he will supposedly become the new leader of SHIELD in the absence of Tony Stark. But with all his involvement in protecting the Earth as a SHIELD agent, we will obviously get to see him as Iron Man.
It is a no-brainer that Tony will still be Iron Man. It is the last movie of Tony Stark, you cannot, not have him wear an Iron Man suit. But the big mystery is that how will the suit look this time around. We have seen the new suits of the likes of Captain America, War Machine and many others.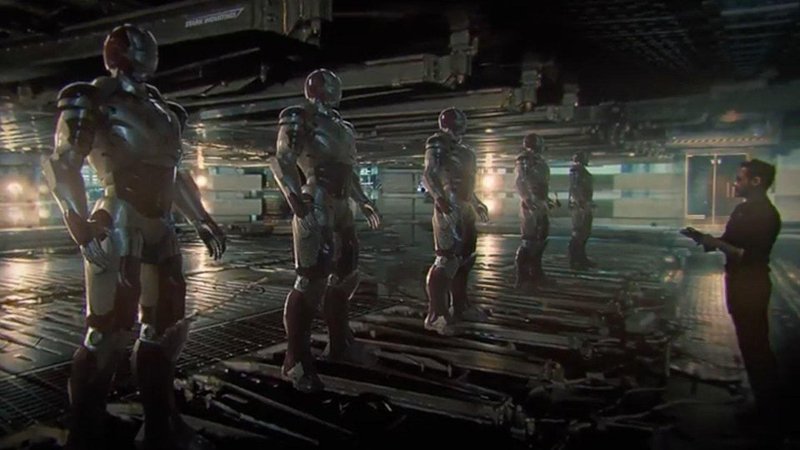 We have also seen different white colored team suits. But what we haven't seen is Iron Man's new suit. Every movie involving Iron Man obviously gives us a new suit because not only does it look cool and make the character feel fresh, it also helps in merchandising and selling toys.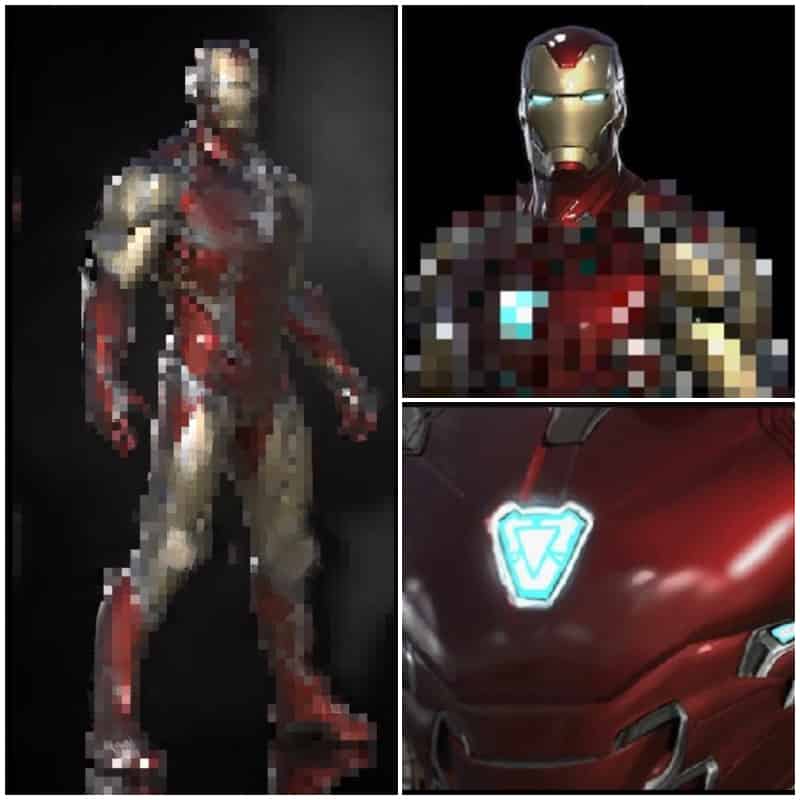 Certain leaks on the internet have given us an idea of how Iron Man's new suit is going to look like. Just as Captain America is getting a comic inspired classic costume blended with his modern day costume, it does seem that Iron Man will also get a similar look to the classic costume from the comics mixed with the look of the Nanotech suit.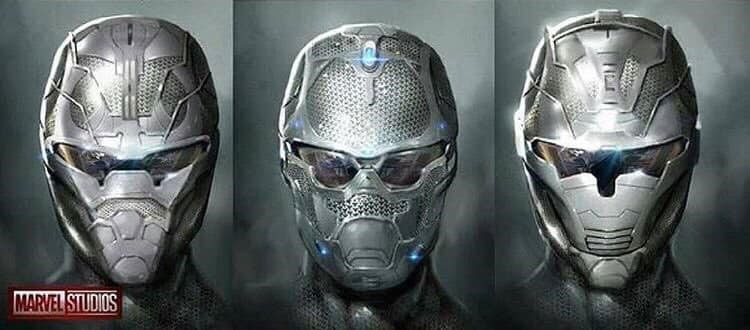 As you can see the blurred concept above, the suit is going to be similar to the Iron Man suit we saw in the very first movie. It is also going to have some remarkably insane weaponry, which will be even better than what we saw in Infinity War. Here's the concept art leak that proves that: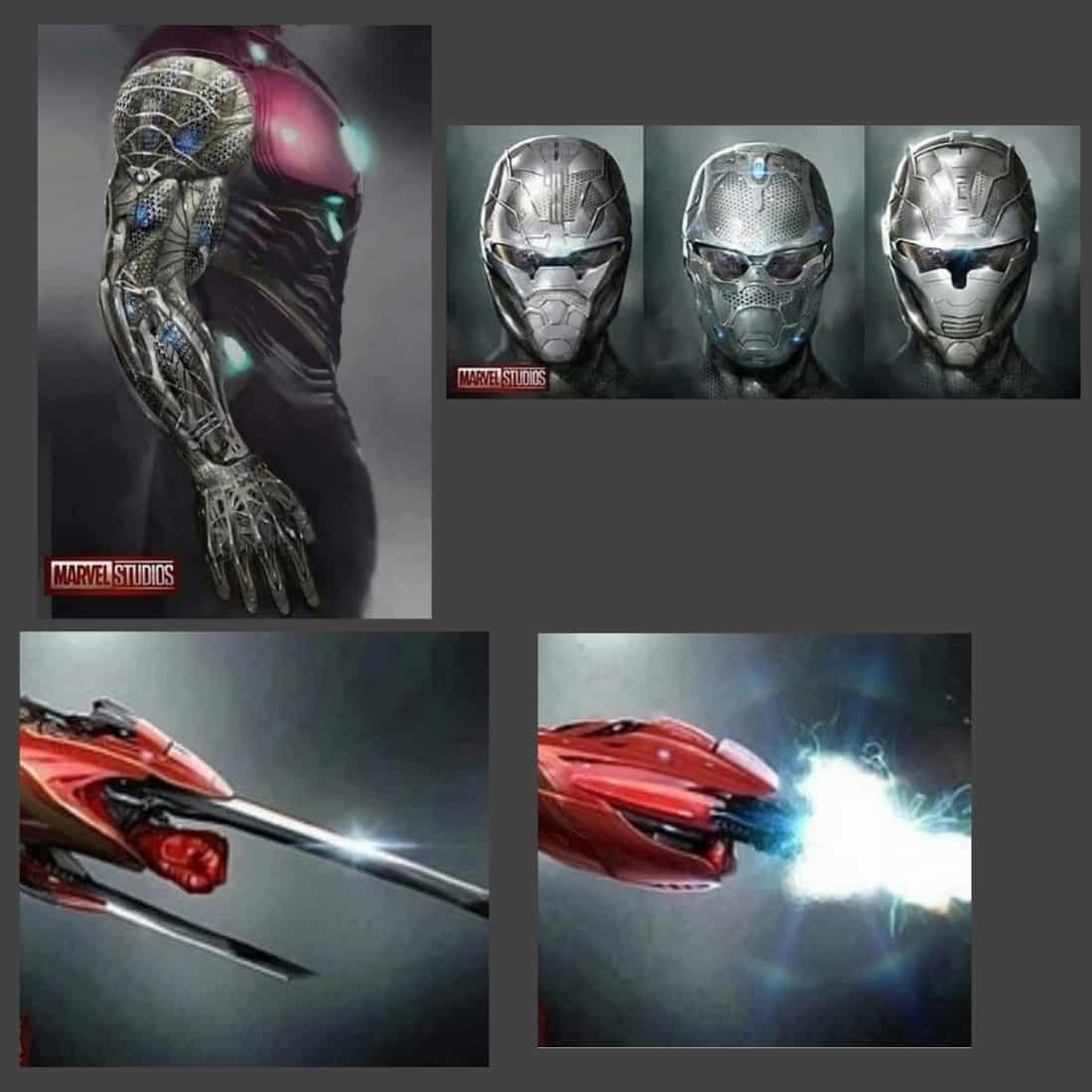 Now we don't really have an official image of how the suit is going to look from top to bottom, but we do have something very close to it, or probably exactly like it. Coming from an Instagram handle that goes by ultraraw26, their artwork is what the suit is supposed to look like in Avengers 4. The suit has been captioned as Mark 85. Have a look: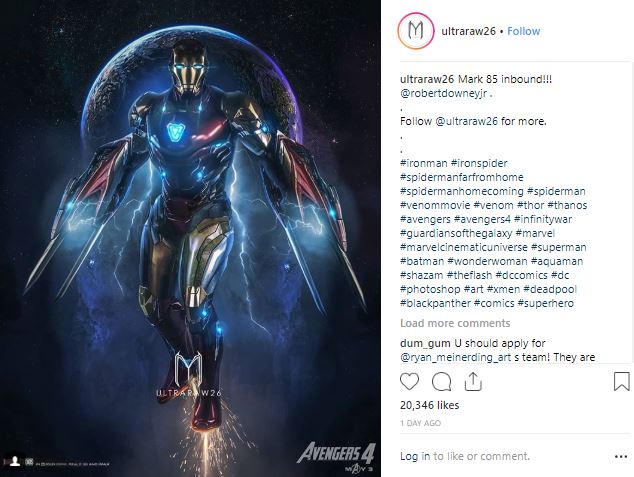 It will be interesting to see how Marvel tops the insane Nanotech armor which was the best that Iron Man has ever worn. This suit, in particular, seems to be an upgrade of the armor we saw in Infinity War and hopefully, it will manage to impress us on a level way ahead of the Infinity War suit.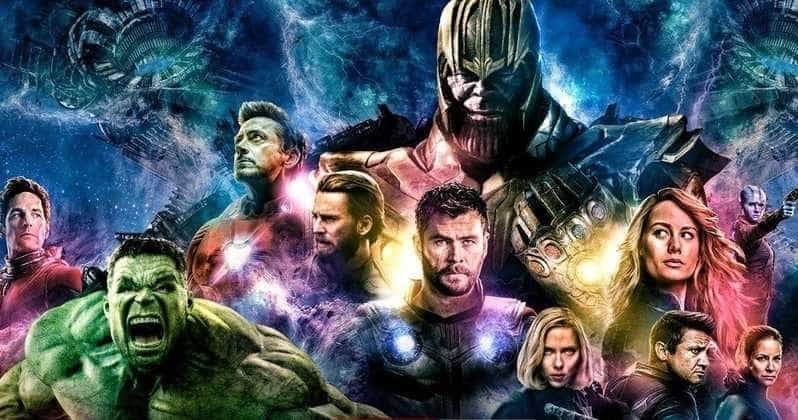 Avengers 4 comes out on May 3, 2019, and here's the official Synopsis of the film:
"A culmination of 22 interconnected films the fourth installment of the Avengers saga will draw audiences to witness the turning point of this epic journey. Our beloved heroes will truly understand how fragile this reality is and the sacrifices that must be made to uphold it."