Movies
Avengers 4: Amazing New White Suits for the Team Revealed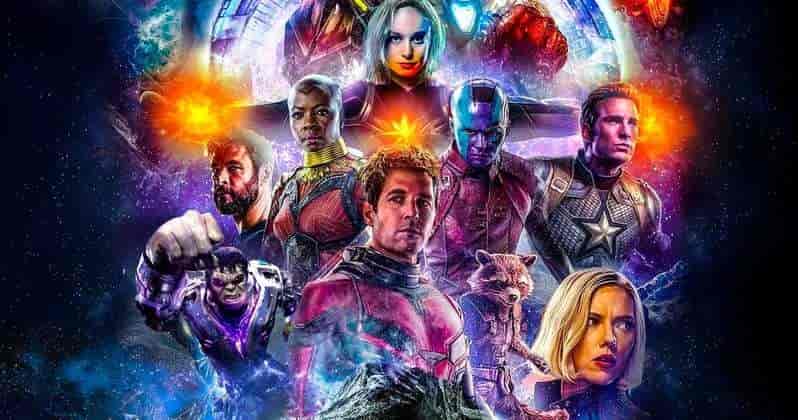 The digital marketing campaign for Avengers 4 will begin pretty soon but it seems that merchandise for the film has already begun to sell. We don't even have a confirmed title yet but it is supposed to be revealed around this month. Also, the trailer for the film might just come out in the latter half of November or definitely early December. We are going to get all sorts of amazing reveals from the upcoming trailer, but one of the latest news updates is about the suits that Earth's mightiest heroes are going to don.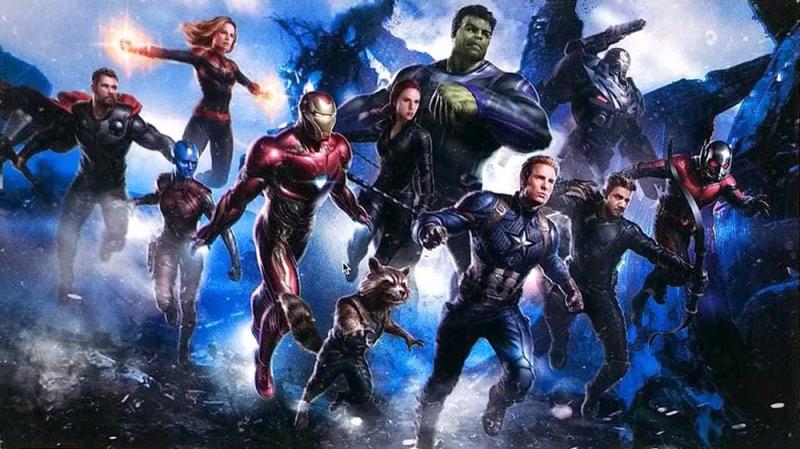 The concept art that came out months ago and has been circulating around the net for a long time showed us the new suits of Hulk, Captain America, Hawkeye, and Captain Marvel but we have seen set photos that have revealed Captain America in his old suit from the first Avengers film. It is as if Tony and Scott will be traveling back in time to the battle of New York. But that is a matter for another time. What we have got are the new suits of the heroes who will assemble to take the last Stand against the Mad Titan.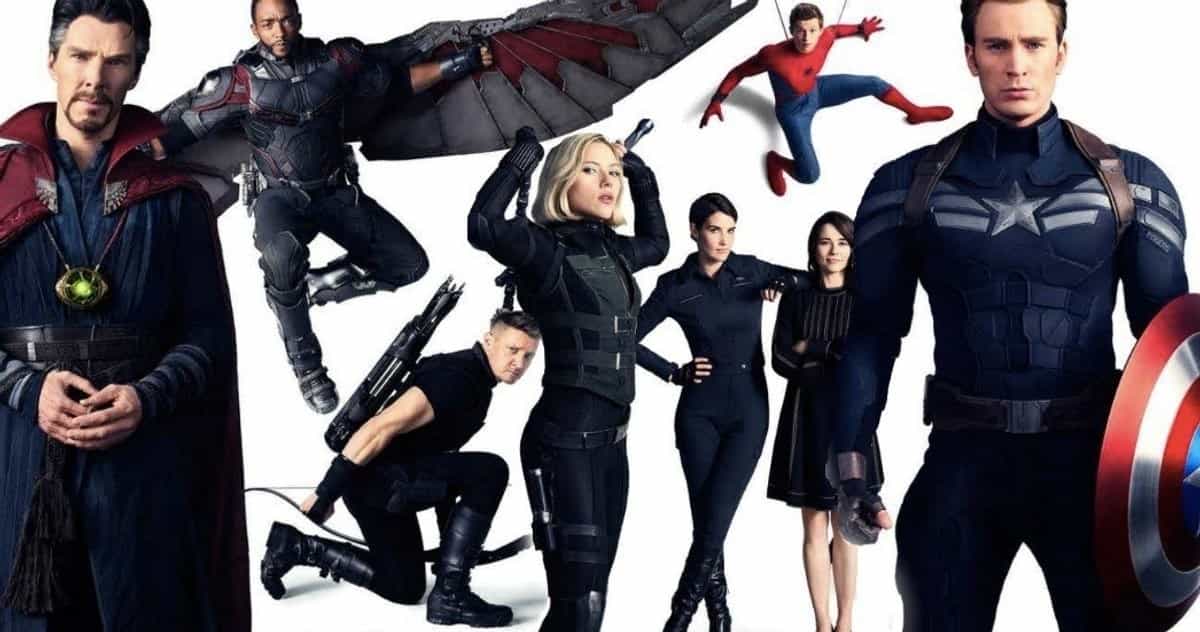 The Avengers lost in Infinity War because they were fighting the battle from two fronts and did not have a united assault at the Mad Titan. Now that he has accomplished his big mission, the Avengers have got nothing to lose. They are going to take on the Mad Titan together and go out fighting like there is no tomorrow. While the individual suits of the heroes are going to be amazing, this time we are going to see new suits that are going to give us the feeling of uniformity amongst the Avengers.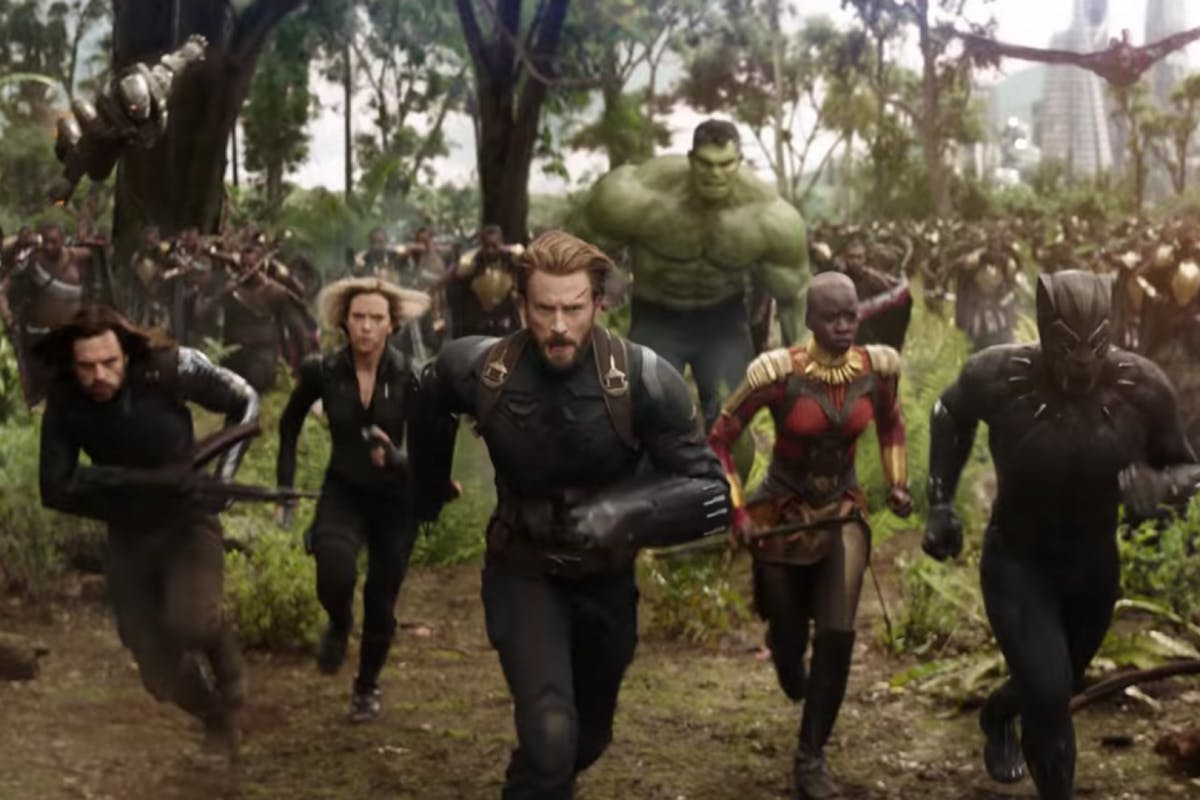 It seems that only the core Avengers who were left alive at the end of Avengers: Infinity War will be getting these new suits. It is as if the Avengers are going down the path similar to the X-Men, having matching suits. It will be something very unique on the part of the Avengers and we should look forward to it. We now have the first action figures selling out there in the market and the back of it has shown new White and Black Suits that the core team is going to wear. While there are just Rocket and Thor who come with this pack, we also get a glimpse of Captain America in the similar suit as well. Have a look: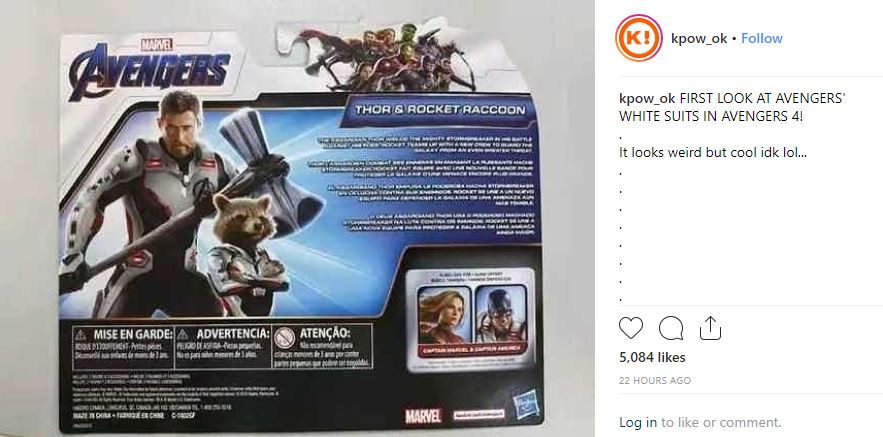 Captain Marvel does not seem to be wearing this suit so perhaps we could assume that she comes in a bit later in the film and these suits might be a thing for the first half of the movie. These are too good to be just concept arts. Each and every detail looks finished and Marvel can't just have new designs just to sell merchandise. So it is for a fact that these suits will be featured in the film. But there are 2 questions that arise with these which are, When and Why?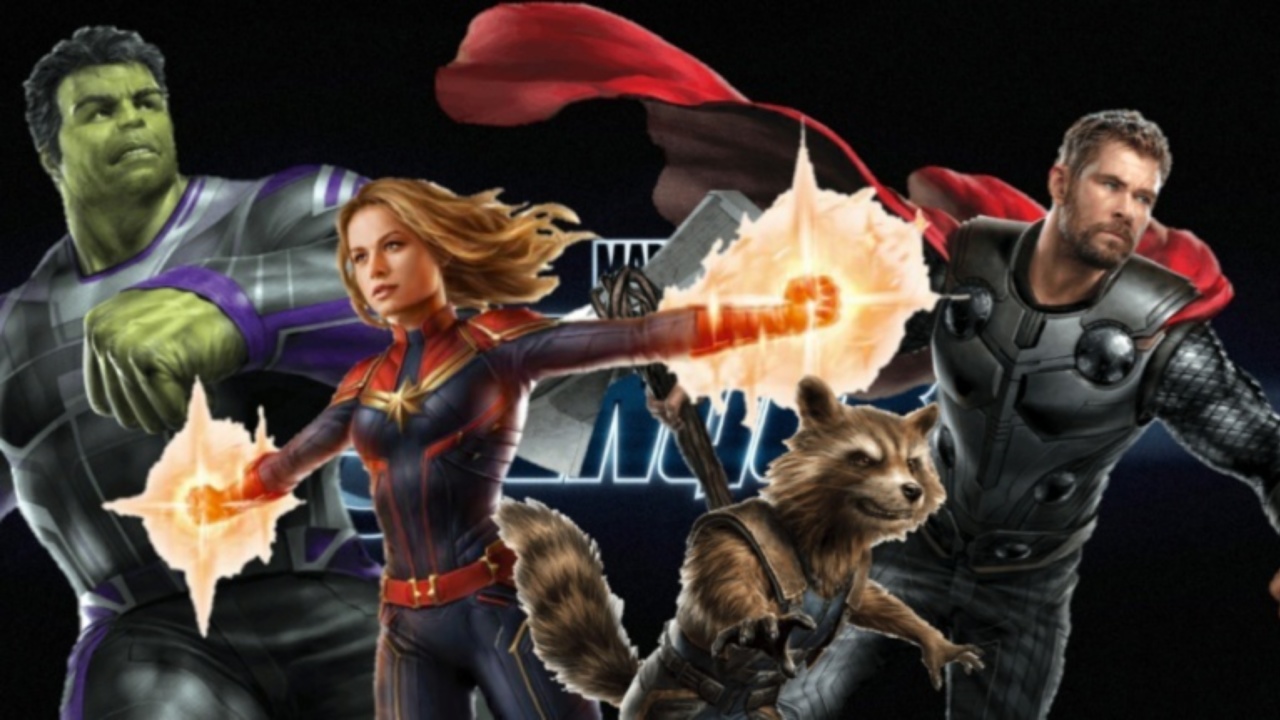 When will we be seeing these suits and is there a specific reason for them? Perhaps they are the suits required to travel through the Quantum Realm, or they are just a thing of Unification. Honestly, it would feel great to see the Avengers in these suits. We might even get a look at them in the first trailer. Let's just hope that we do.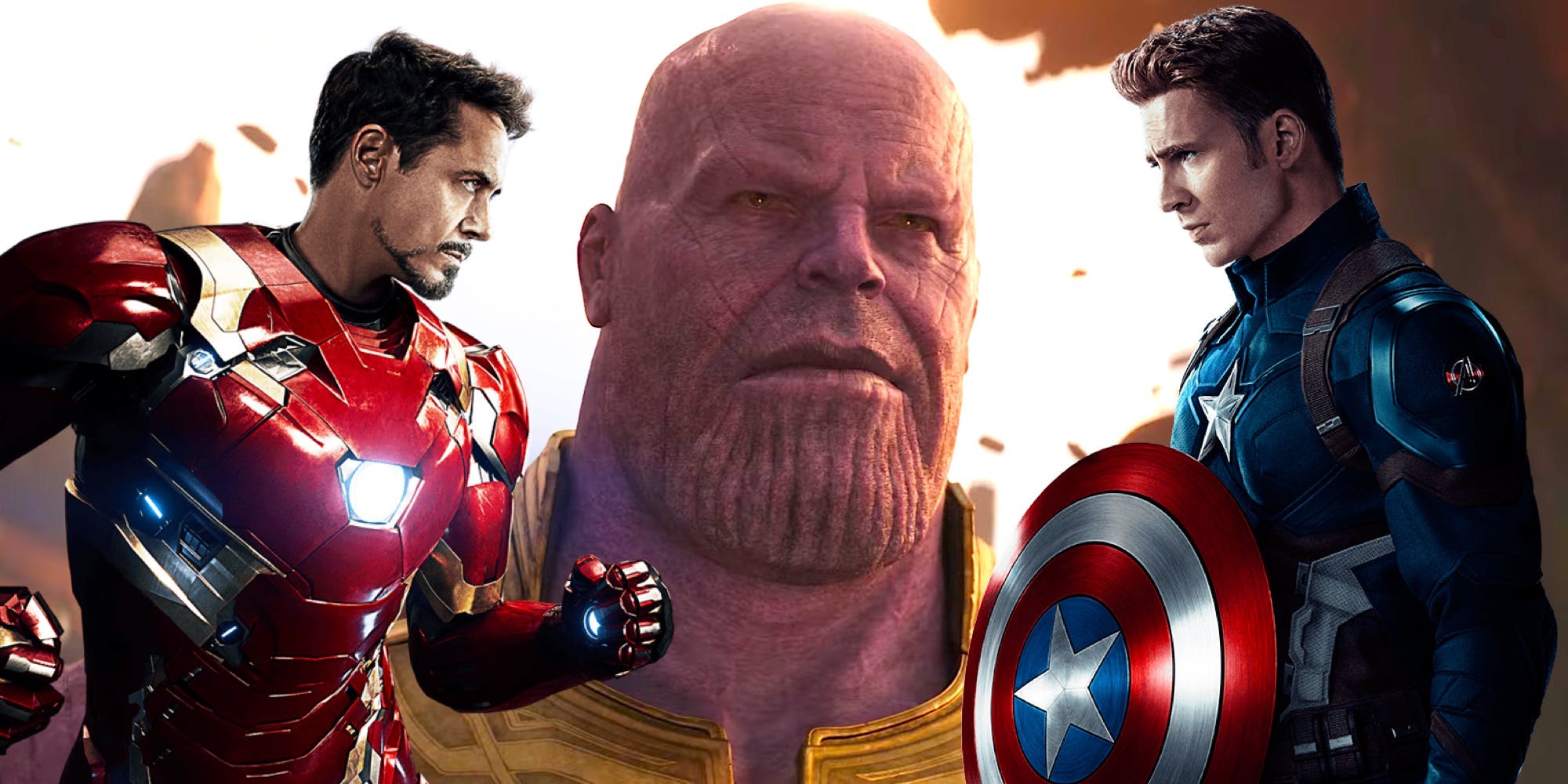 Avengers 4 will supposedly star Robert Downey Jr., Chris Hemsworth, Mark Ruffalo, Chris Evans, Scarlett Johansson, Benedict Cumberbatch, Jeremy Renner Don Cheadle, Tom Holland, Chadwick Boseman, Paul Bettany, Tom Hiddleston, Idris Elba, Danai Gurira, Peter Dinklage, Benedict Wong, Elizabeth Olsen, Anthony Mackie, Sebastian Stan, Gwyneth Paltrow, Benicio del Toro, Josh Brolin, Pom Klementieff, Karen Gillan, Dave Bautista, Zoe Saldana, Vin Diesel, Bradley Cooper, Chris Pratt, Paul Rudd, Samuel L. Jackson, Cobie Smulders, Tessa Thompson, Evangeline Lilly, Aaron Taylor Johnson, Cate Blanchett, Michelle Pfeiffer, Michael Douglas, Tilda Swinton, Jeff Goldblum and Brie Larson.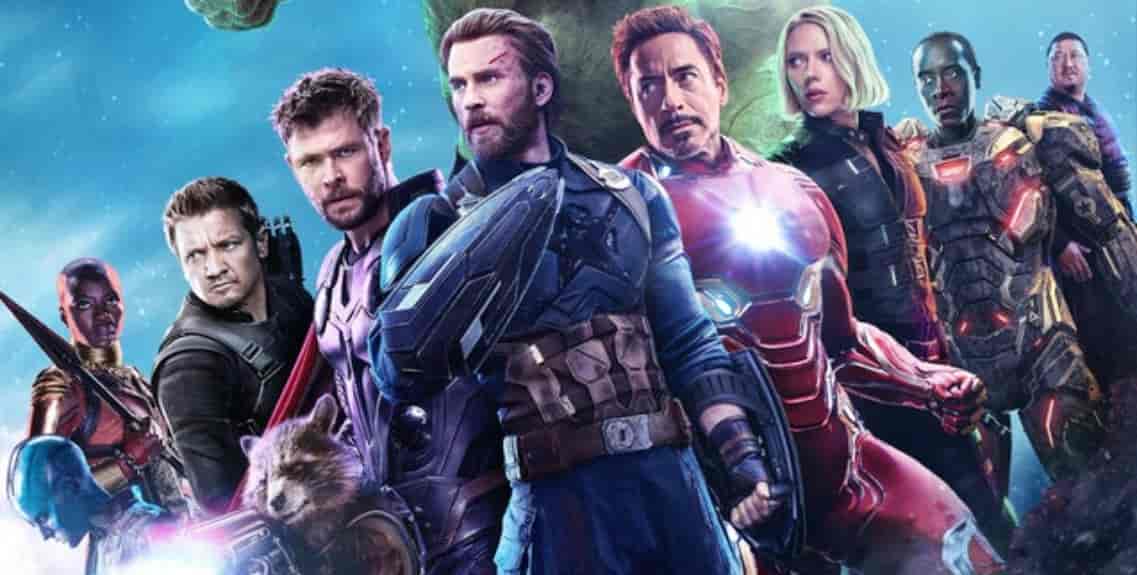 Here's the official Synopsis:
"A culmination of 22 interconnected films the fourth installment of the Avengers saga will draw audiences to witness the turning point of this epic journey. Our beloved heroes will truly understand how fragile this reality is and the sacrifices that must be made to uphold it."