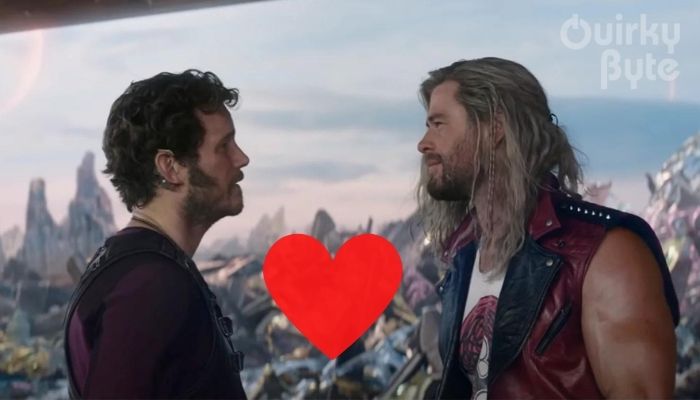 The new Love and Thunder trailer rocked our socks off. Although Guns n Roses' Sweet Child O' Mine is a beautiful song, it is a bit much to add as the opener to a Thor trailer. We would have preferred something that was much darker, I mean Icelandic death metal was right there Marvel, and at least that music has some cultural relevance to the myth and story of Thor. But no, Waititi wanted to ruin a classic….. Oh well, it's not like that was the only weird thing about the trailer. I mean, did you catch that weird moment between Star-Lord and Thor. Somehow these two have switched roles since I last saw them. Does Thor love Star-Lord now?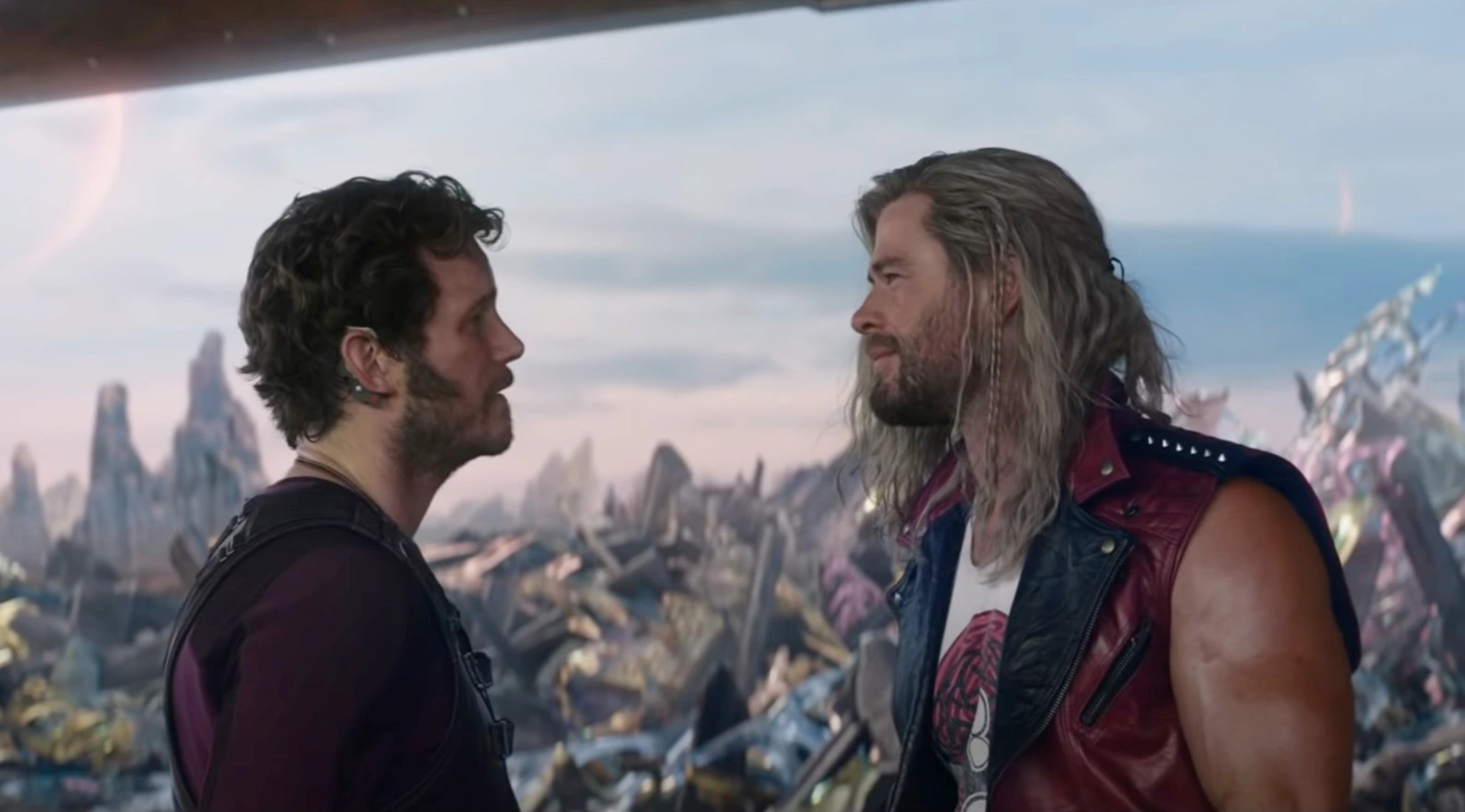 I am looking at the trailer and I can't believe what I am seeing. The God of Thunder gets back in shape and stares into the eyes of Star-Lord hoping to get some affection. Marvel Studios have outdone themselves with this storyline. It seems that Waititi's improv workshops are paying off. he's even polluted James Gunn's Star-Lord with his shenanigans. What Waititi does, I can best describe only as eccentric and trippy. His aim is not to please but to surprise and be slapstick in a way that does not naturally complement Thor's character. And yet, whatever happens in the movie is Thor canon. But what the hell is happening in the trailer? (T-T)
Does Thor Love Star-Lord?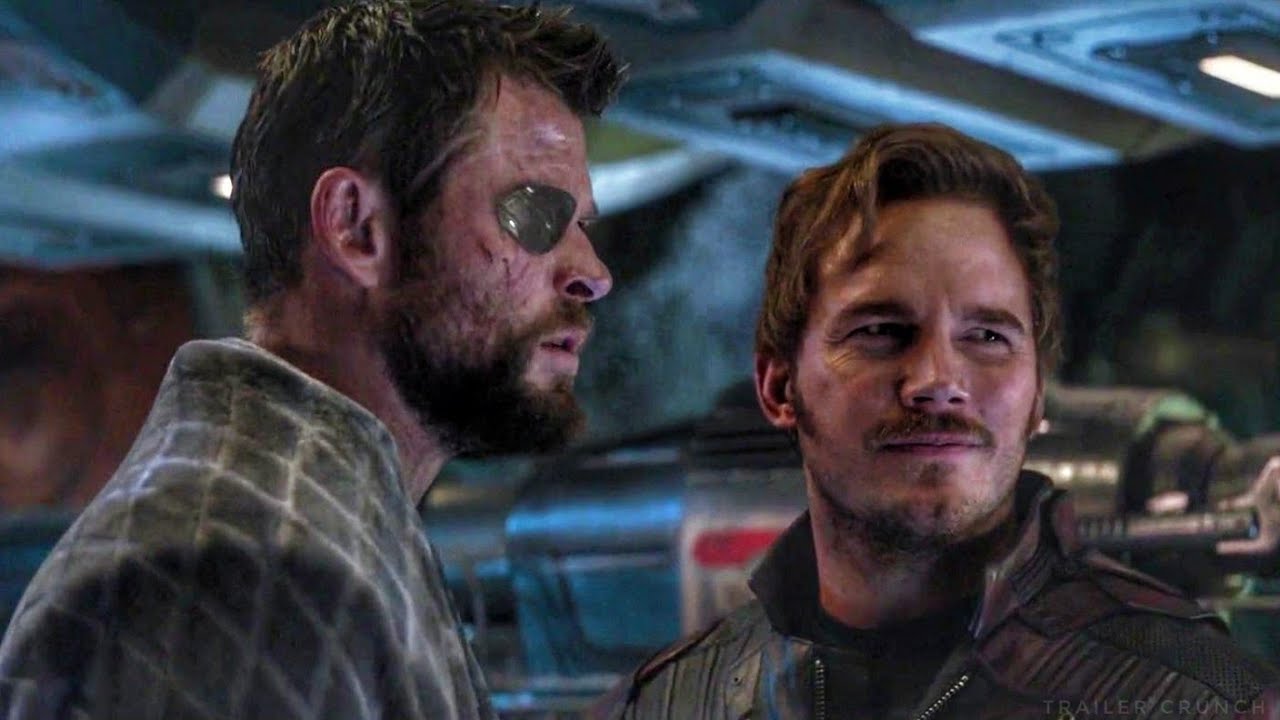 Now don't get me wrong. I am all for gay steaming romances and Marvel has already shown their "openness" to having gay characters in the Thor franchise. Valkyrie is gay and they could certainly introduce more queer characters. But implying that Thor and Star-Lord "love" each other is a bit on the cheek even for the MCU. I blame Taika Waititi and his schemes to make things seem more natural. There is a look that Star-Lord gives to his crew, and Thor wants to step in the way of that. It becomes too awkward too quickly.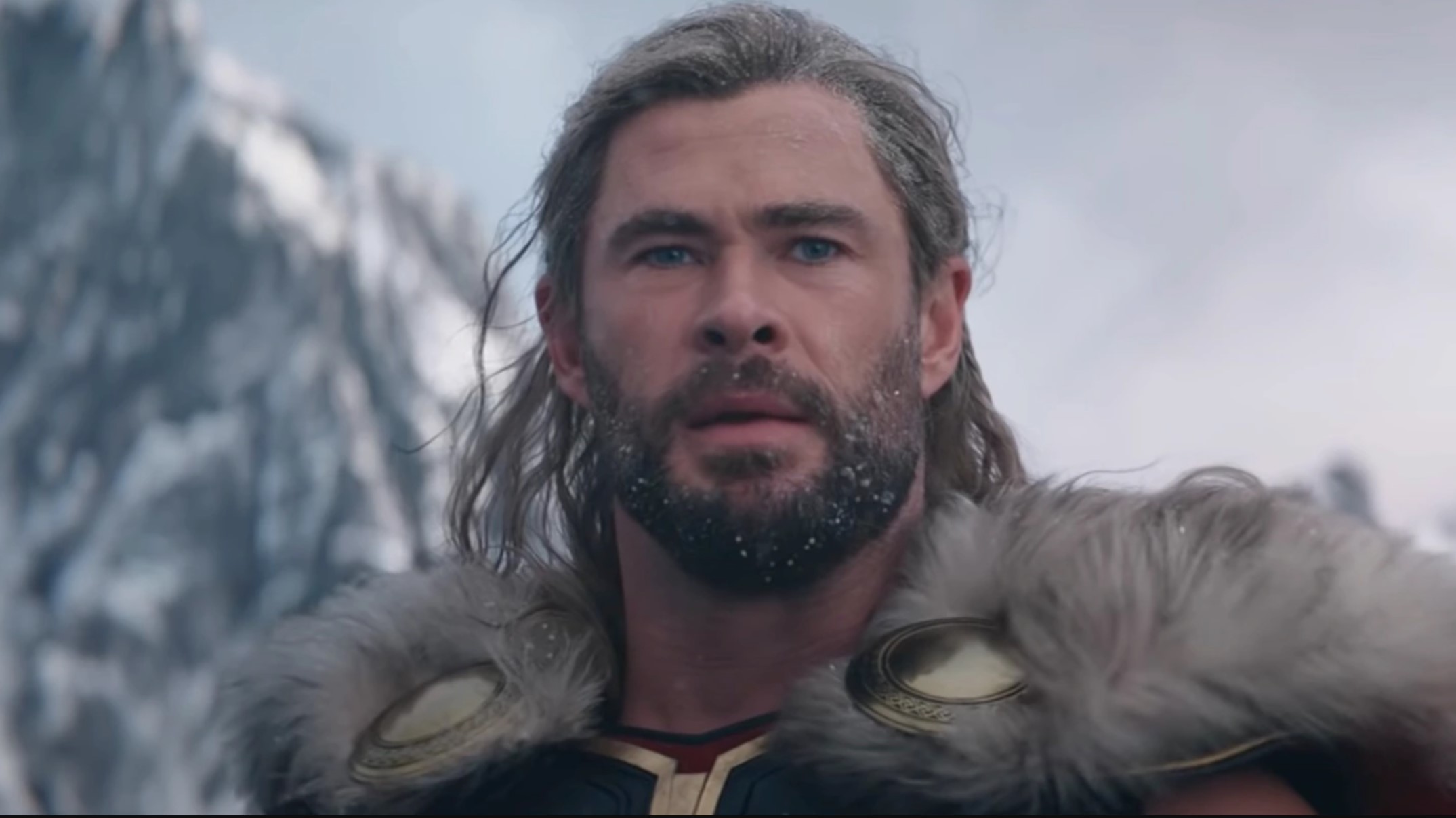 Some much so that it seems a parody rather than any form of inclusiveness. We commend MCU and Waititi's need to showcase love in the film, but we think this romance would not be consistent with Thor and Star-Lord's characters. Thor is set to go on a deeply spiritual journey. He must rediscover who he is and come out stronger on the other side. He says that his fighting days are done. But does he truly mean it? Will The Mighty Thor take over the legacy of Hemsworth's Thor in the MCU?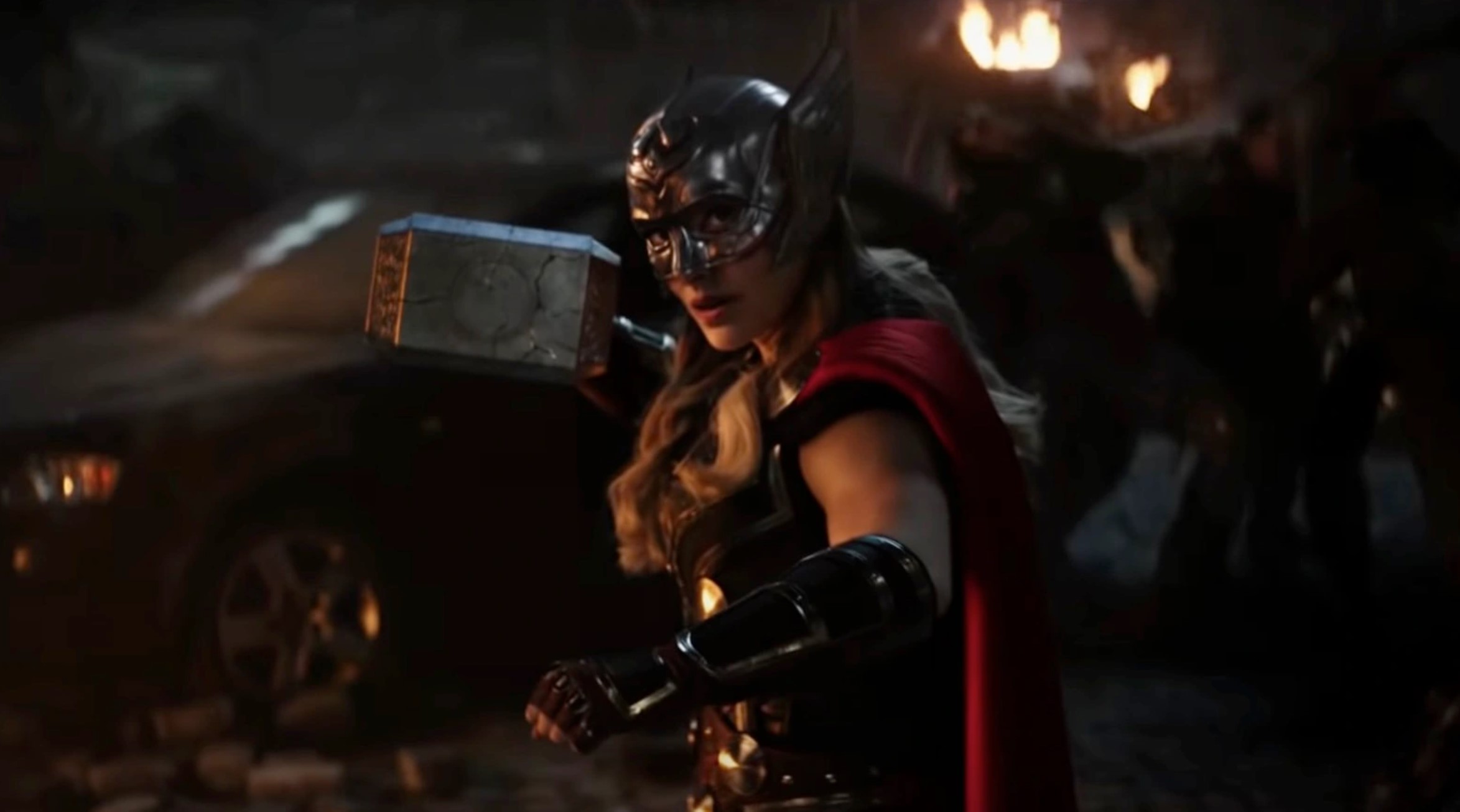 Or will Thor come back with renewed vigour and some kind of Thorforce as the rightful king of the universe? This God might ascend further than anyone could even imagine. After all, Feige is on the ropes and he doesn't like to let go until the cash cow is completely dead. The implication of a romance between Star-Lord and Thor is nothing more than a misdirection from the movie's main plot of Gods and Thunder. More likely than not the guardians will only have a cameo in Love and Thunder.
The Truth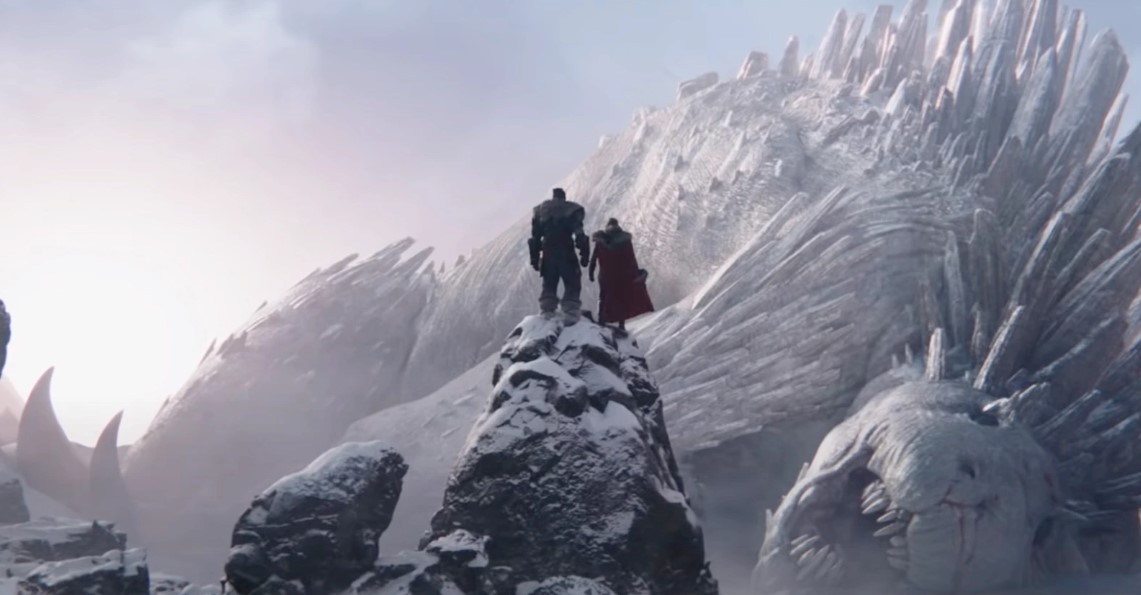 They will drop off Thor at a planet to train and come back and visit him at the end of the movie. Lest we forget, Marvel likes to lie in their trailer. More so in Thor trailers than anywhere else. Does anyone remember the missing eye patch in the Ragnarok trailer? One can't be sure of what is in store for the God of thunder. But with Gorr on the prowl, it can't be anything good. I worry that he won't have much time to focus on Star-Lord, with Jane showing up with a reforged Mjolnir and all.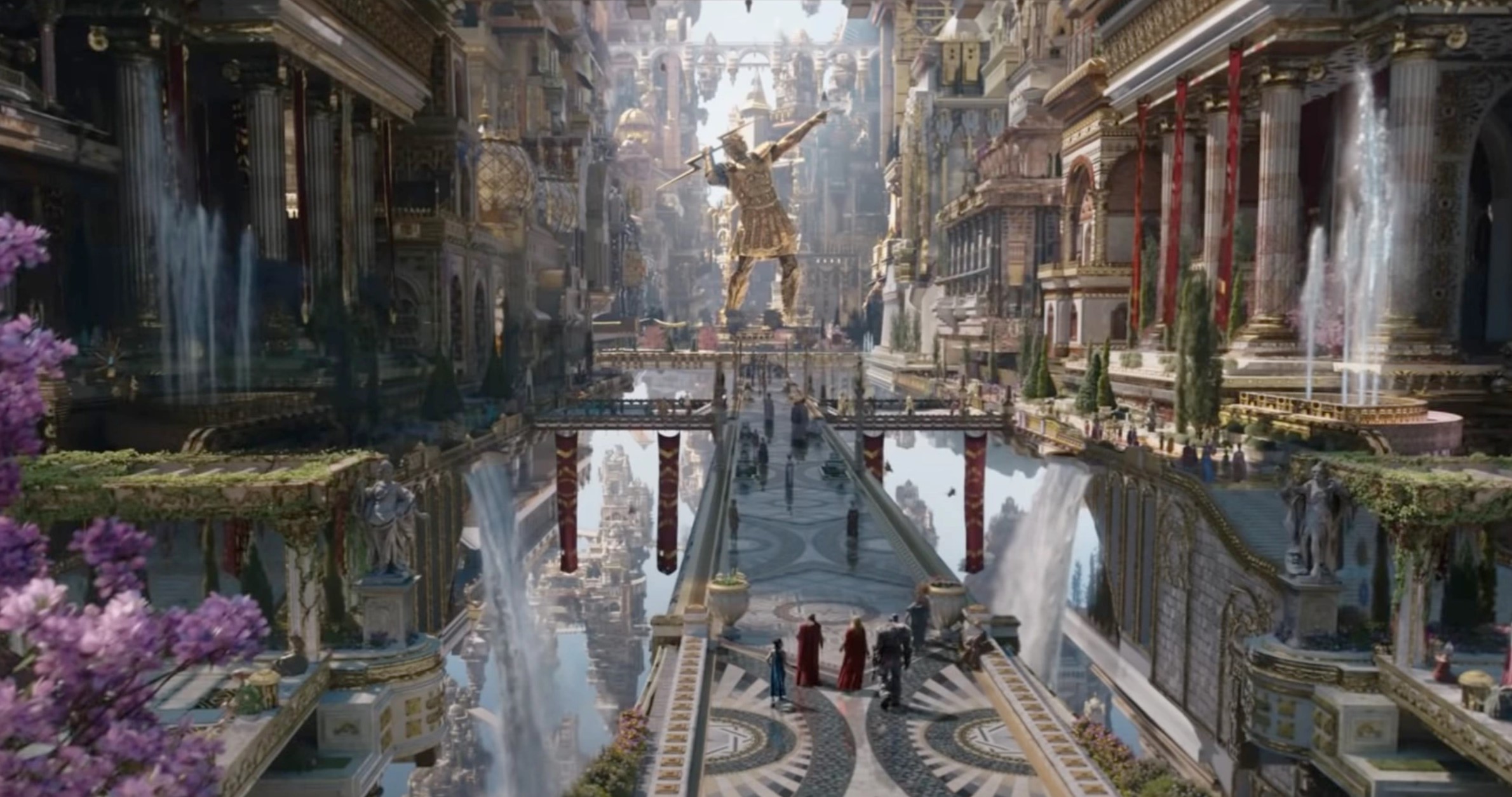 What could be more bombastic than you ex showing up the infinite power of the Norse Gods. Moreover, if there is a new God of Thunder, there must also be a new God-King. This won't be anyone other than Thor himself. He is going to inherit the Odinforce as the Thorforce and ascend to the status of the All-Father.
What do you think does Thor love Star-Lord in the upcoming MCU project? let us know about it in the comments and keep watching this space for everything Marvel, DC, and Hollywood. Excelsior!!!
Follow us on Facebook, Instagram & Twitter for more content.
Also Watch: