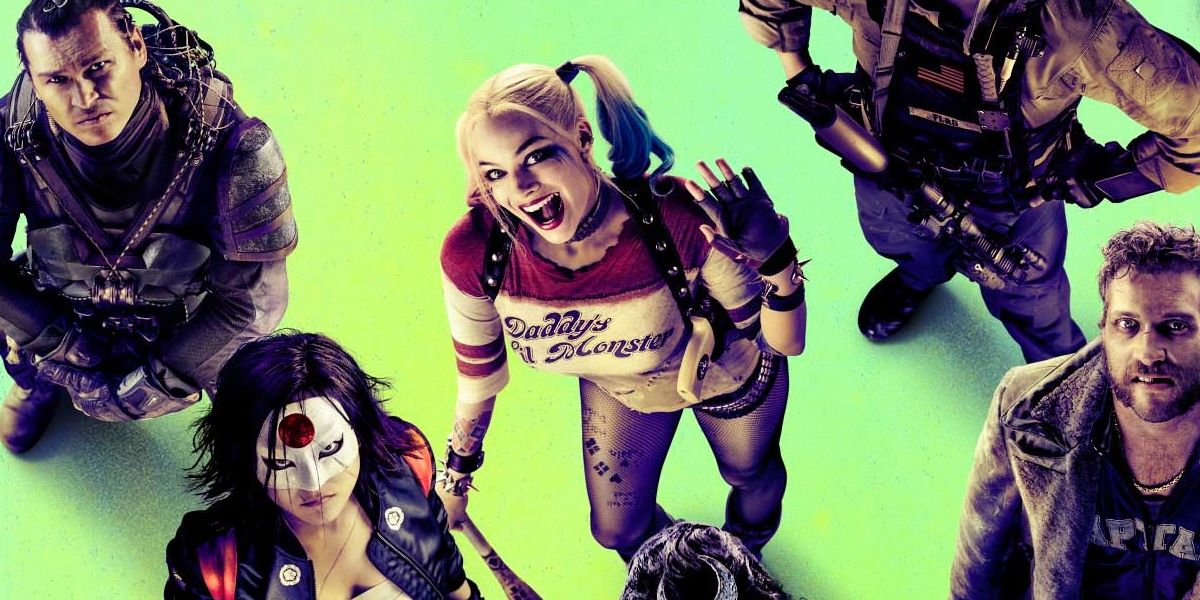 Apart from the A-list cast and the amazing visual, the marketing of Suicide Squad is amazing. The trailer editors for the movie have combined music and sound design in a way that makes it impossible not to be thrilled. Even if it's a bit overused, this kind of editing gives you heart palpitations (in a good way).
Heavy percussions are replaced by the sound of Harley Queen's bubble gum popping, Killer Croc grunting or Deadshot reloading, and it's fantastic. Previous trailers have used classic rock songs like Ballroom Blitz and the more than famous Bohemian Rhapsody, giving us hope that Suicide Squad will not only be chaotic but also pretty badass.
According to the early screening reactions, the movie would probably get a perfect note on Rotten Tomatoes. The fact is that fans reactions aren't always a good indicator of the quality of a movie. First of all, early screenings viewers are probably more than excited to see the movie before everyone else. Just imagine that you had the opportunity to get a bunch of retweets to tell everyone that the movie is insanely good. Would you do it? Like pretty much every geek on the planet, the answer is probably yes. That is even more true with Suicide Squad being the last shot for DC to make a good movie.
The fact that fans opinions are probably biased with this movie doesn't mean that we need to wait for the movie critics to judge if this supervillain flick is good or not. When reviewing a movie, critics are usually focusing on aspects of the movie the viewer doesn't care about.
The story is refreshing, the director David Ayer is competent, the cast is strong and the visuals look dazzling. What could go wrong with this new installment of DC Extended Universe? We'll have to wait until august to find out!