Movies
New Set Photos Indicate 'Joker' is Both Hero and Villain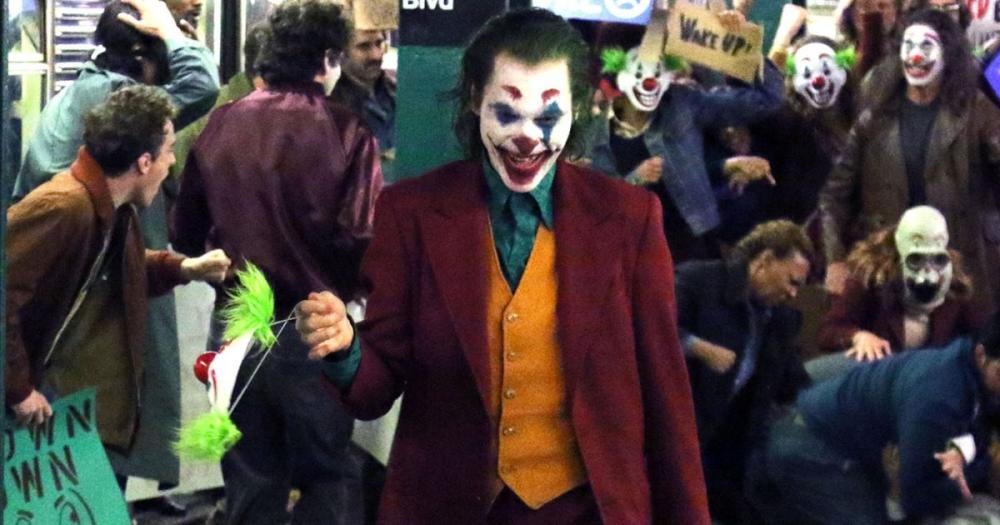 There have been many lethal and wicked villains in the history of superheroes and also in Hollywood movies but whenever the name of Joker comes in front of us, it's hard to think anything about the villain and a picture of a man in a clown's makeup smiling towards you comes in front of your eyes. Arguably one of the most intelligent, clever, vile, and sinful villains of all-time, Joker is coming up with a movie on his life's journey from being a human to an accursed being.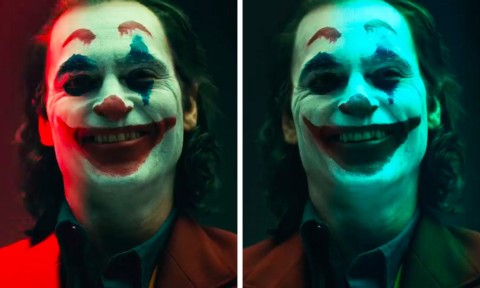 The movie is going to be directed by Todd Phillips and the responsibility of portraying the role of Joker is given to a super-talented actor, Joaquin Phoenix. A lot of things have been revealed in recent weeks about the movie and again an interesting but not so shocking thing has been revealed after some photos of the set were on the internet. After taking a closer look at the photos what we've seen is quite predictable but it only makes us all a lot happier.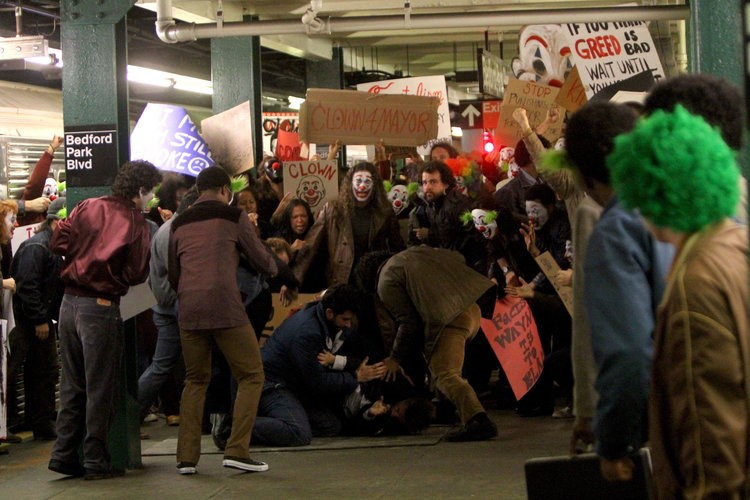 The recent picture from the set has revealed Joker laughing and walking in a place with some people and behind him are some people supporting him as they've held signs of "Clown 4 Mayor". But the other interesting thing is that we can also see Thomas Wayne (Bret Cullen) being forcefully tackled by some of Joker's supporters. The picture clearly tells us that we're going to see a great piece of plan getting successful into the movie as people are in support of Joker. As we all know, he's a perfectionist in manipulating things and also making people believe in him through his dirty tricks.
Thus, Thomas Wayne is going to be the scapegoat in this movie and as usual, we're going to see Joker making a fool of people again. But we all know the trick isn't going to be a small one because to burn all the holiness of Thomas Wayne, he will need a very very good plan.
In the picture, we can clearly see the efforts on his body structure and also on the style of walking and talking. The reason for our belief that this movie is going to be a great one is because of the interest Phoenix has in this role as he said previously in an interview,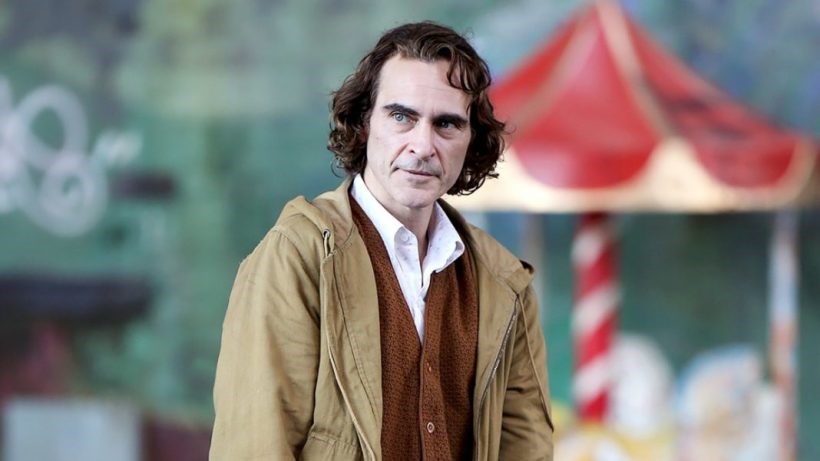 "I wouldn't quite classify this as like any genre, I wouldn't say it's an superhero movie, or a studio movie or a …it feels unique and I think more than anything probably the most important thing, is."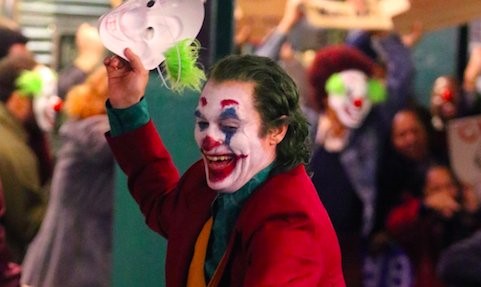 Phoenix also said it's the passion of director Todd which made him a lot more interested in the movie. He said,
"Todd seems very passionate about it and very giving, so that's exciting. I think, underneath the excitement of these films, and the size of them, there are these incredible characters that are dealing with real life struggles. And sometimes that is covered and exposed, and sometimes it isn't, and so I always felt, like there were characters in comics that were really interesting and deserves the opportunity to be kind of studied. And so, I think that's what Todd sees appealing about this idea."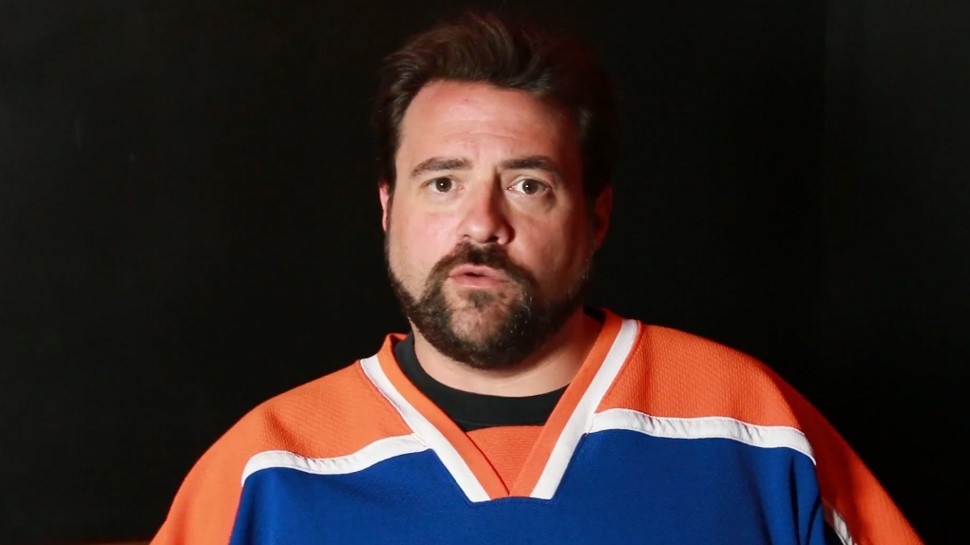 But there are still many people in the industry and fans who doubt the idea of Todd Phillips being the director of this movie. First, listen to the thoughts of Kevin Smith as he said,
"I think what they're doing is smart. This is a cheap movie, its $55 million. They're not spending —$55 million for a comic book property? That's very inexpensive. They're going Logan model, which is keep it low budget and make it more adult. How about we just go back to the old way, which we used to do, where we just f***in' take material, give it to a director, and say f***in' go and we don't worry about a fan base and connecting the movies."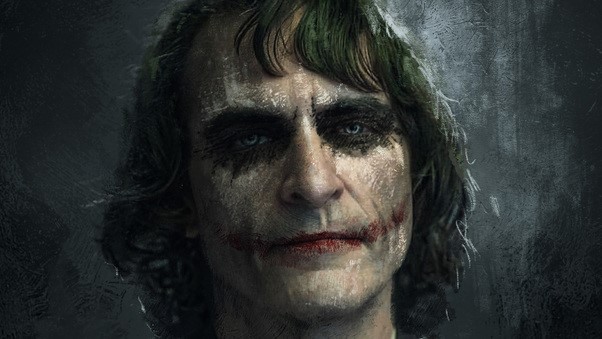 So with a lot of things at stake with the release of DC's Joker, the fans and the people at work are doing everything in their power to make sure that they leave the audience bamboozled in theatres on October 4, 2019.