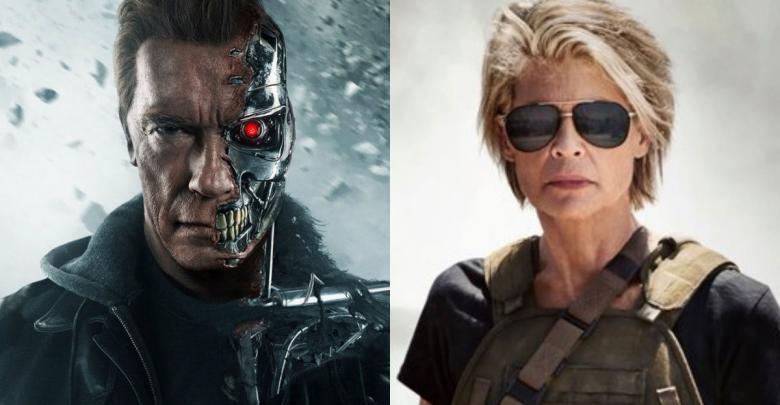 The Terminator franchise is one of the most thrilling and popular sci-fi franchises that was way ahead of its time and inspired a whole generation of film-makers to take a plunge into the sci-fi genre. It was a huge box office success at the time and fans still remember Terminator movies as edgy, adrenaline-filled action thrillers of our times. It gave rise to a huge action star but the sequel T2 catapulted Arnold Schwarzenegger to a God-like status. The Terminator Movie that we all are waiting for is hard at production and Arnold Schwarzenegger himself has begun working on the sets of Terminator 6.
I could live out the rest of my days in a MoCap suit. Cozy af. Gonna ask the @ILMVFX boys if we can make that happen. 😂 #visualeffects #terminator 🤖💀🤖 pic.twitter.com/5MsBBXGZv5

— Gabriel Luna (@IamGabrielLuna) July 11, 2018
From what we know till now The Ghost Rider from MCU, Gabriel Luna is one of the leads in the film or probably playing a villain as the set photos and videos that have hit the net till now have confirmed that he is indeed going to be a Terminator in the movie. Along with him, Natalia Reyes and Diego Boneta are also confirmed to join the cast of Terminator 6 for unspecified roles.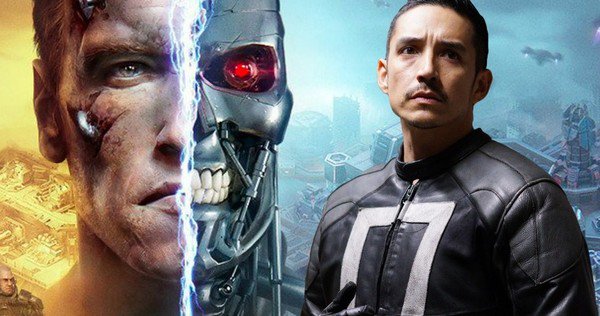 James Cameron who is overlooking things upon this project with Deadpool Director, Tim Miller directing the movie, talked about passing on the baton from Arnold to a new Actor, so probably Luna is that young new actor he was looking for. As we all know by now that Linda Hamilton is also returning for a role in this movie, and now we have our very first look at her along with two other characters from the movie. Here's the first look revealed by Paramount Pictures:
Official first look at the new @Terminator featuring Natalia Reyes, Mackenzie Davis and Linda Hamilton. Directed by Tim Miller (DEADPOOL). Produced by James Cameron and David Ellison. In theatres 11.22.19. #Terminator pic.twitter.com/0E9he6ujm8

— Paramount Pictures (@ParamountPics) August 1, 2018
While Hamilton does look quite a badass in the movie, the first look at the movie should have been of a Terminator, even if it is not Schwarzenegger. It is ultimately a Terminator movie, so the best way to hype the film would be to give us a look at a Cybernetic Organism. The fans would not have even known that this is a photo of Terminator 6 if Hamilton was not in it, so the next photo they put out should obviously be of a Terminator.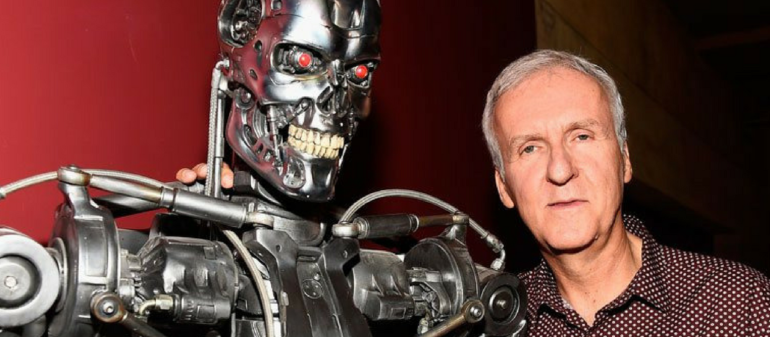 Still, let's stay optimistic about this project as James Cameron is on board, working out a possible Trilogy. Schwarzenegger is very confident about this movie because of Cameron and Miller. He said:
"I think Cameron and [director Tim] Miller came up with a concept where they can continue on with the T-800 but make a whole new movie. What they are doing now with this one is basically to just take a few very basic characters, like Linda Hamilton's character and my character, and dismiss everything else. Just move away from all these rules of the timeline and other characters."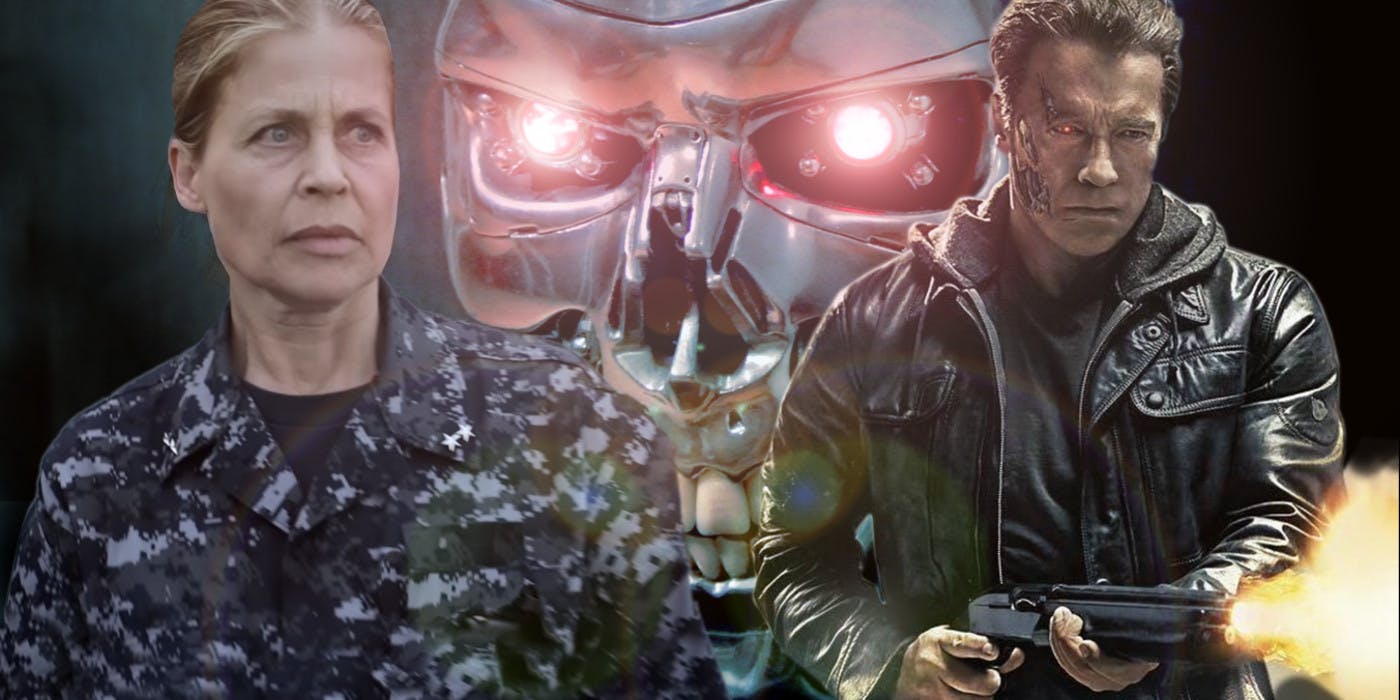 James Cameron also had a whole lot to talk about in the last few Interviews as he said:
"We're developing a new Terminator film. And The Terminator films are all about artificial intelligence. But I would say we're looking at it differently than when I wrote the first story in 1982," Cameron said at a press event. "That was just your classic 'technology bad, smart computers bad' kind of thing. Nowadays though — it's got to be a much more nuanced perspective. So its 'Smart computers bad… BUT…' That's the new motif."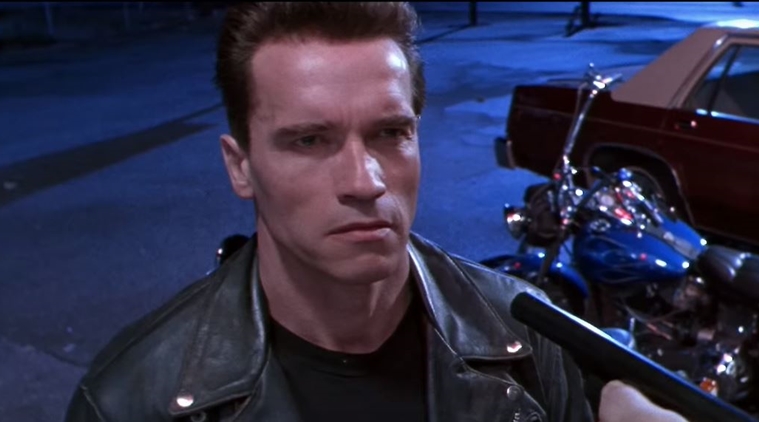 According to him, this movie would be a direct sequel to Terminator 2: Judgement Day,, and it will ignore the rest of the three movies that followed Terminator 2. So technically, Terminator 6 is actually another shot at Terminator 3. James Cameron had his views upon Linda Hamilton's return and here's what he said about her:
"We're starting a search for an 18-something woman to be the new centerpiece of the new story. We still fold time. We will have characters from the future and the present. There will be mostly new characters, but we'll have Arnold and Linda's characters to anchor it. As meaningful as she (Linda) was to gender and action stars everywhere back then, it's going to make a huge statement to have that seasoned warrior that she's become return."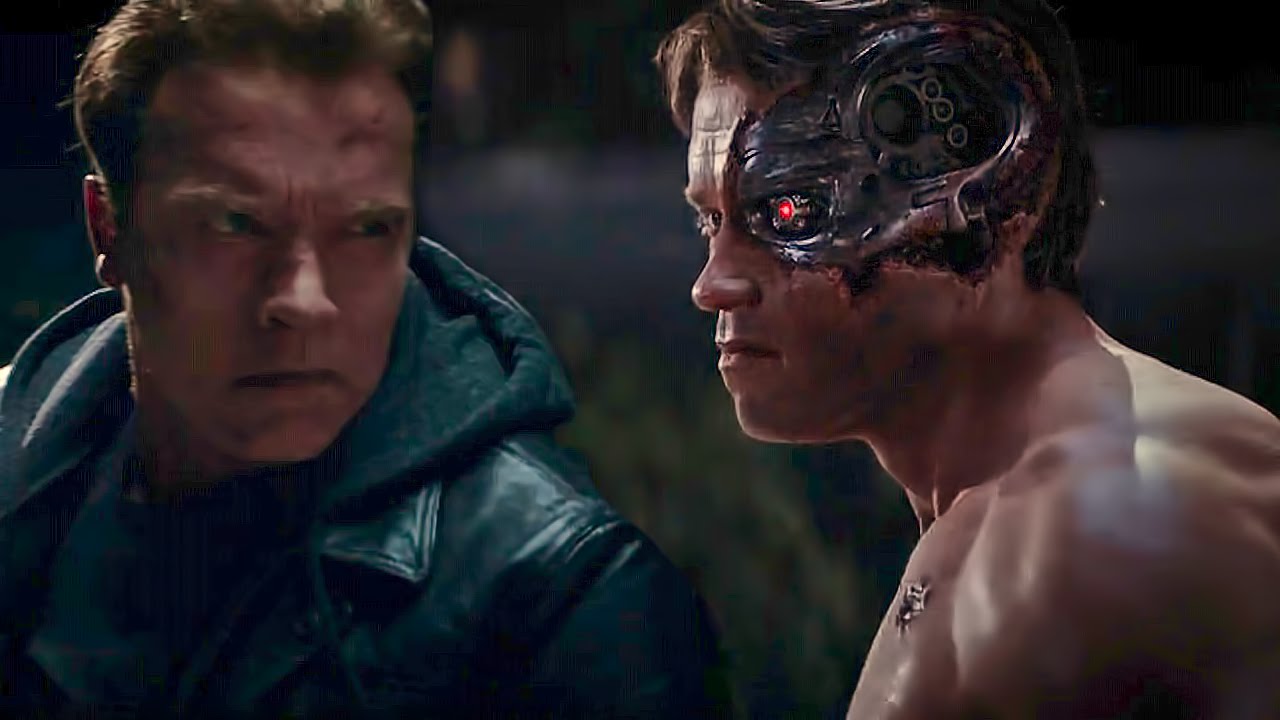 Terminator 6 will hit the theatres on November 22, 2019, and it is supposed to be the beginning of a new Trilogy. It will also be the last movie for Schwarzenegger as the killing machine that we love is going to retire after this movie.
Don't Miss: Spider-Man: Far From Home – First Official Logo Revealed