Movies
Captain Marvel: First Look at Young Nick Fury with "Both Eyes Open" Revealed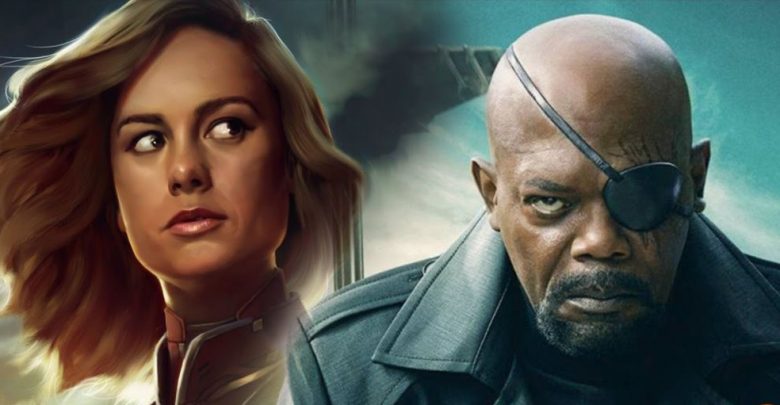 Captain Marvel is almost six months away from us and we have finally arrived at the stage where the marketing campaign of Captain Marvel has begun. Marvel took their time with this particular project and now having seen a tease at everything they had been working on, we can say that Marvel has yet another winner under their belt. Until yesterday, we did not even have an official look at Captain Marvel, let alone other characters like Nick Fury. But now, we have it all!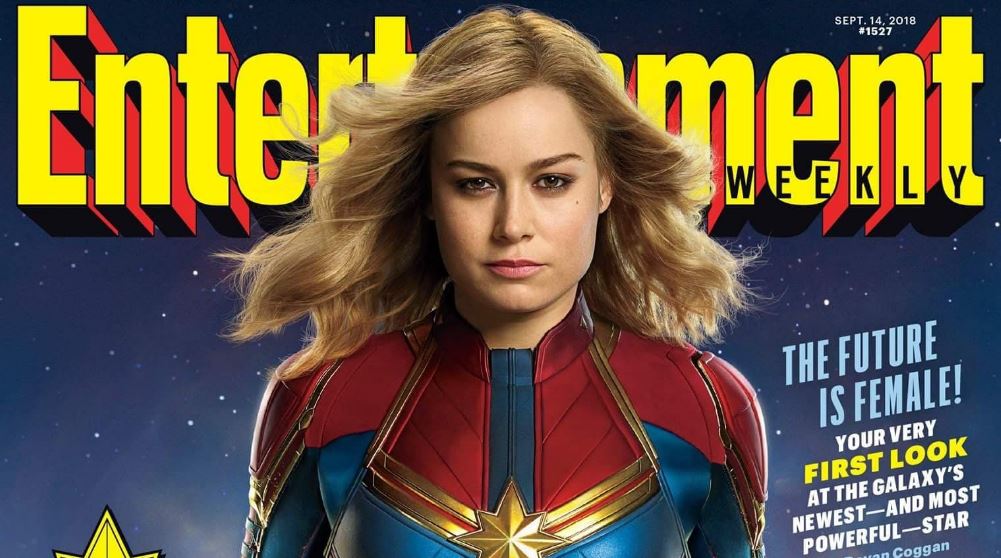 There were times when Marvel used to start the marketing campaigns pretty early having a time span of 8-9 months from the release dates of the respective movies, but for the last 2-3 years, Marvel has been cutting the gap shorter feeling much more comfortable to release the first trailers as close as 5 months before the official release. That way of marketing has just felt perfect for Marvel and Disney as they release two Story trailers and one or two little TV spots before the final marketing campaign begins in the last 2-3 weeks before the official release.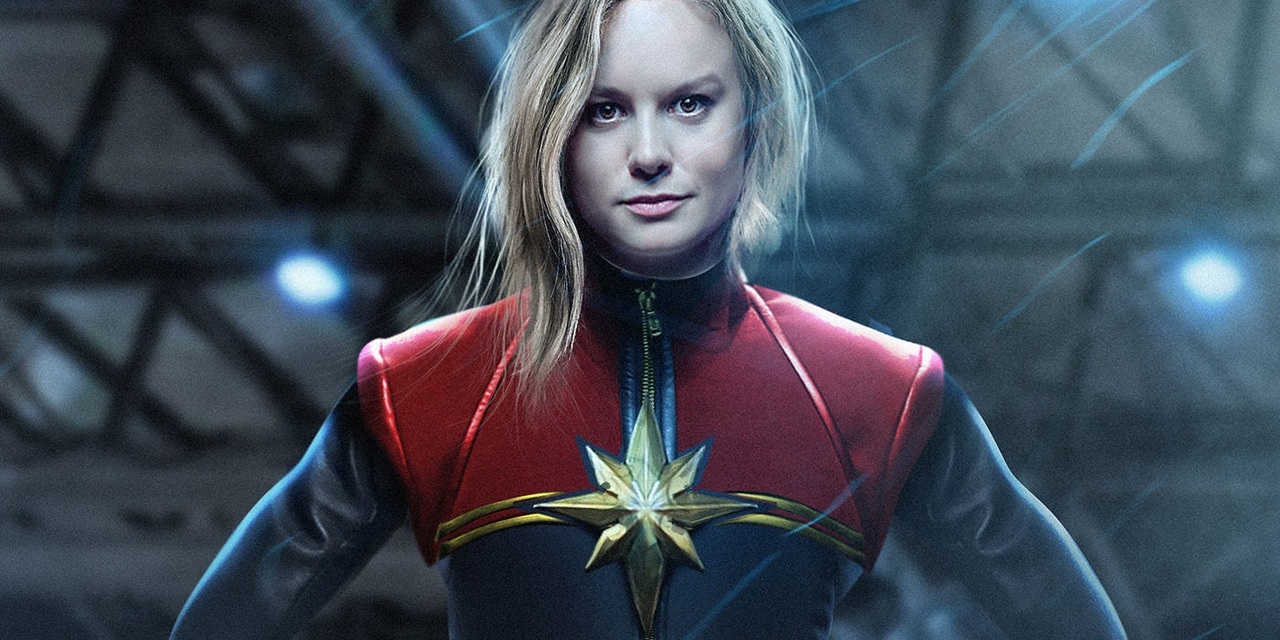 While most people who were thinking that Marvel took a long time to start the Marketing Campaign for Captain Marvel, it has actually become a usual thing for the ones who follow these trailers keenly. Marvel is only going to begin marketing very early for those movies for which they feel an indefinite need to spread awareness! It is safe to say that they really don't need to do that now because everyone is already on the hype train now, and they already set their characters up really well as their movies progress.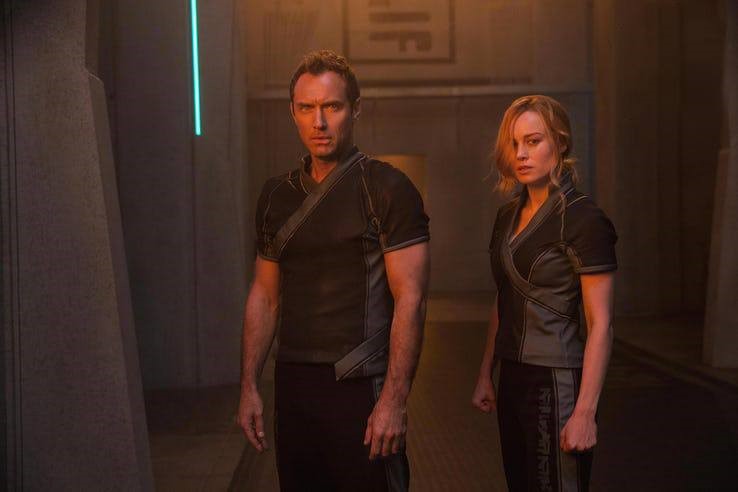 The latest edition of Entertainment Weekly has given us everything now. Brie Larson promised a date with EW that will break the internet, and she really kept her promise. By now, everyone knows that Captain Marvel is going to be a prequel set up in the 90s. We are going to see Captain Marvel take on Thanos in Avengers 4, but before that, she will go up against the alien army of the Skrulls teaming up with Mar-Vell and a younger Nick Fury. Well, we finally have a look at the Young Nick Fury with a full head of hair and both his eyes. Take a look yourself: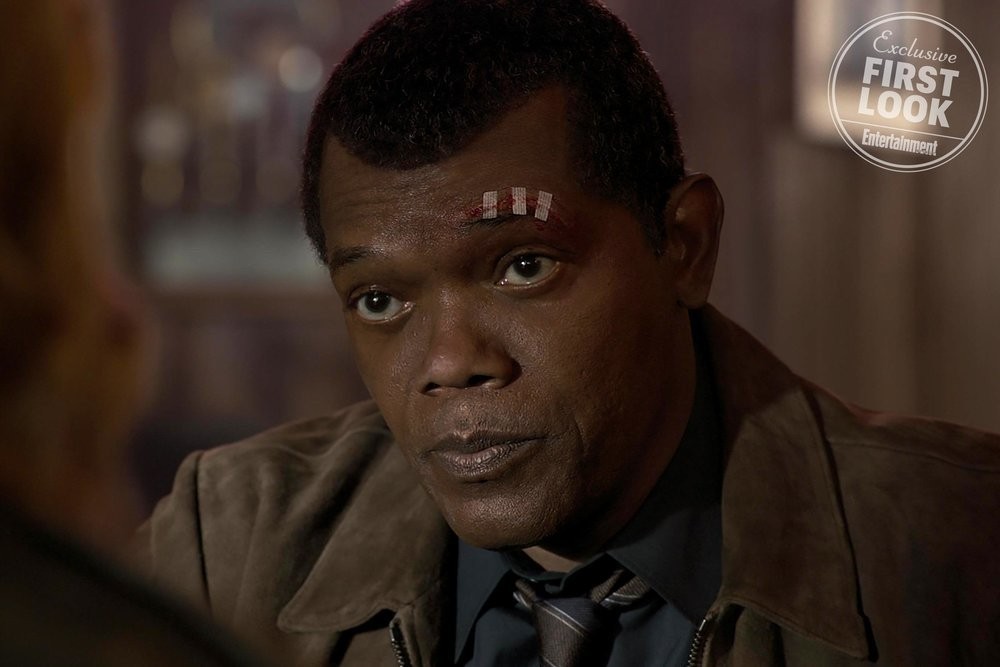 A while ago, Samuel L. Jackson teased his role as the younger Nick Fury on his Instagram as he posted an image of his SHIELD visiting card which caused quite a lot of buzz on the net. And now we have Fury in full form as a younger SHIELD Agent. Here's the look at his card: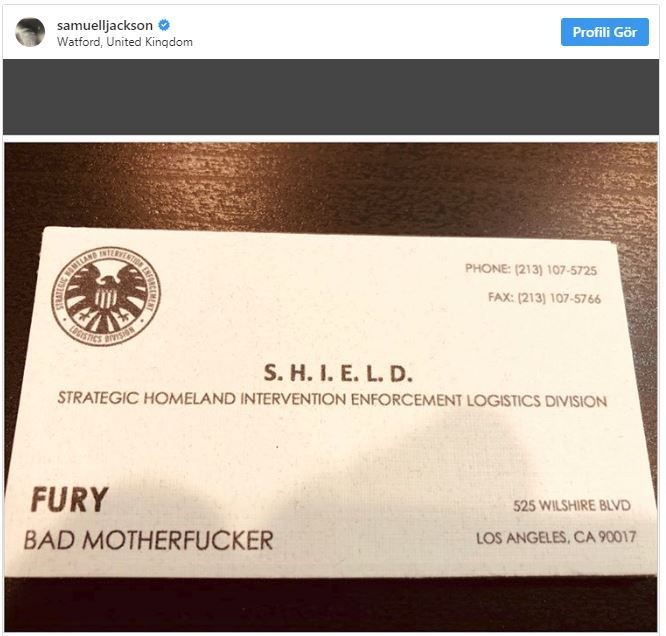 It was revealed a while ago that Phil Coulson is going to be back in his younger days as well, and we will also be seeing the two Kree people, Korath and Ronan the Accuser return in the prequel story. You can see the first look at Ronan Revealed above. Feige shared that the Skrulls are going to be the main villains of the movie and Captain Marvel will be based upon the Kree-Skrull wars.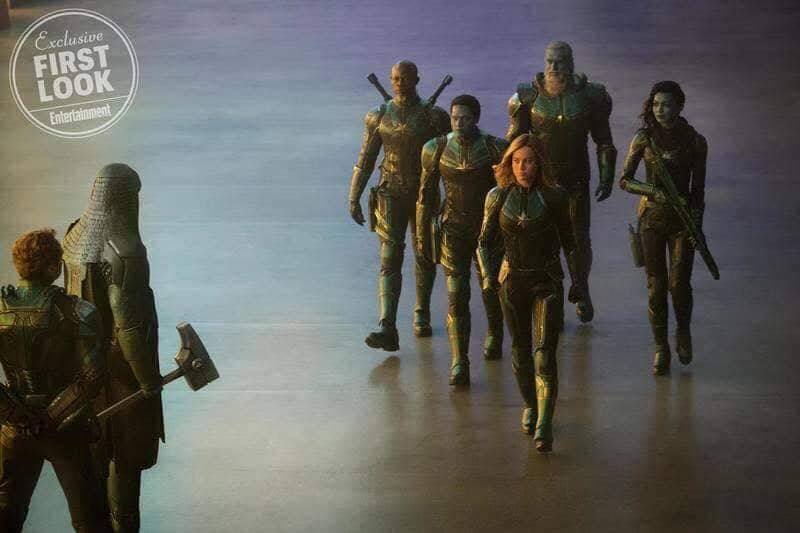 Well, EW has given us the first look at the Kree team that Carol will be working with that actually includes Korath and Ronan from Guardians of the Galaxy as well. This team will be called the Starforce of MCU. It gives you the great feel like it is the Green Lantern Corps, but actually so much better. It is apparent that Jude Law's Mar-Vell will be the Captain of Starforce and he will work in close quarters with Carol for her origin story to unravel.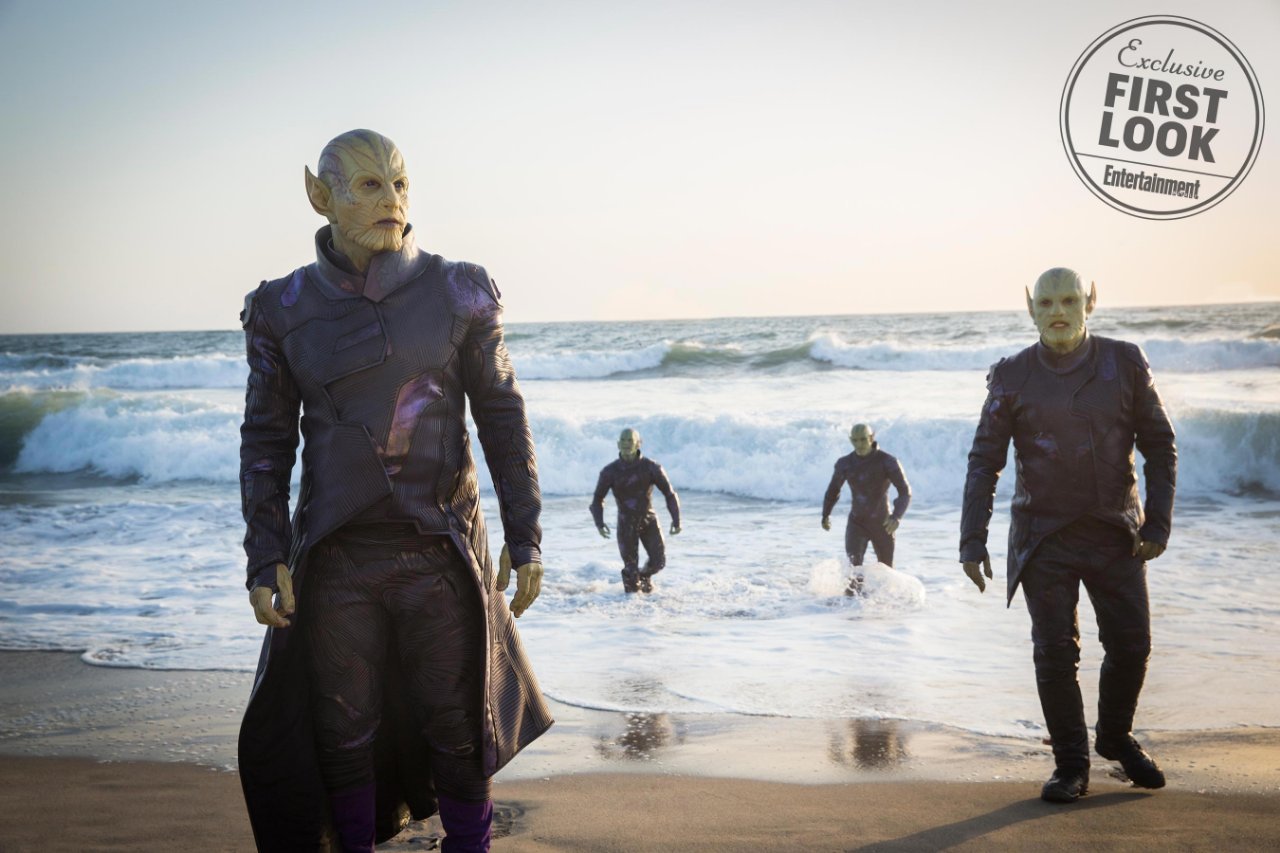 They will be going up against the damn shapeshifting Skrulls who will be led by Talos played by Ben Mendelsohn. Everything about this film just gives you a great vibe. Personally, I am really excited for Carol to come in and establish herself as the big name that she is in the comics.
Captain Marvel will come out on March 8, and here's the official Synopsis:
"The story follows Carol Danvers as she becomes one of the universe's most powerful heroes when Earth is caught in the middle of a galactic war between two alien races," the synopsis reads. "Set in the 1990s, Captain Marvel is an all-new adventure from a previously unseen period in the history of the Marvel Cinematic Universe."