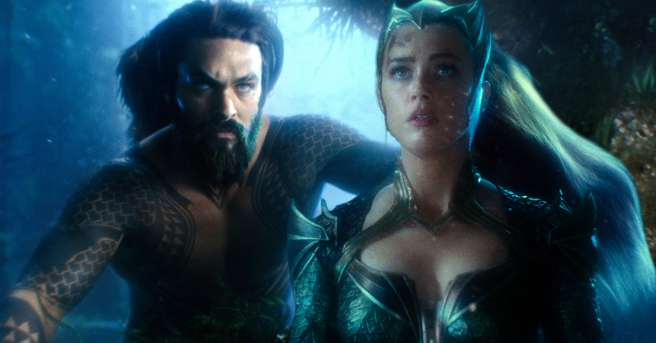 Fans have been wondering that when exactly will the first Aquaman movie trailer hit the internet. The movie is almost 6 months away from its theatrical release and so far we have only seen 2 images get released in the name of marketing. The fans have been expecting the first trailer to come out at San Diego Comic-Con, but as it turns out, a trailer for the movie already exists and has been displayed by Warner Bros. at CineEurope.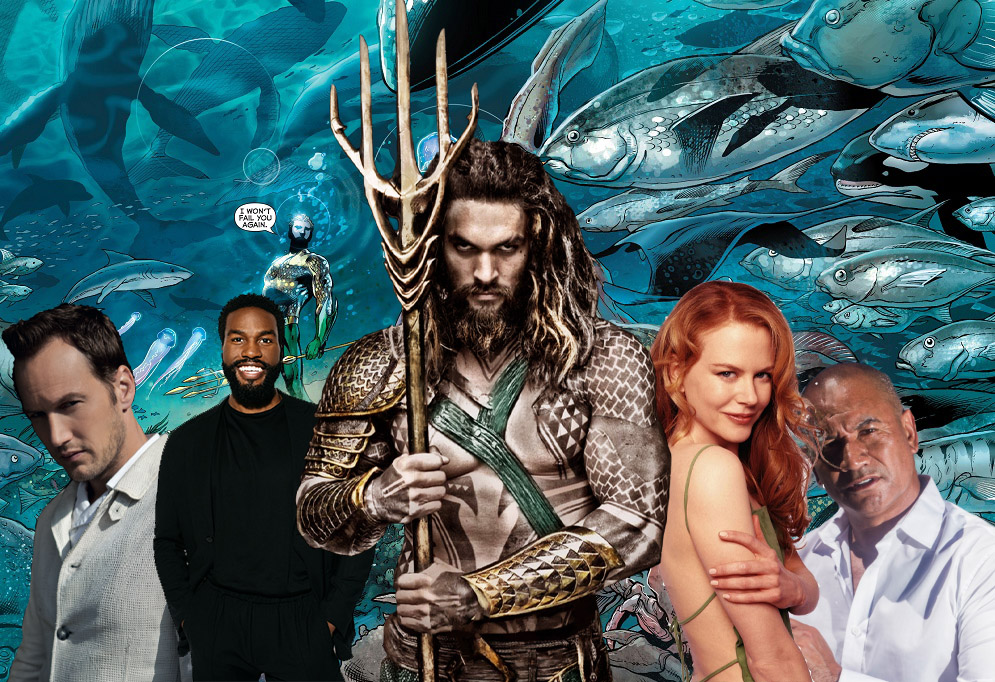 Some very lucky fans and 2-3 Websites got to see the trailer. Variety has even given the confused fans an idea about the release date of the trailer. Here's what they wrote:
"Another movie previewed was James Wan's "Aquaman" featuring a reluctant superhero, played by Jason Momoa, and a kick-ass female protagonist, played by Amber Heard. The trailer was previewed at CineEurope before its release in the next few days."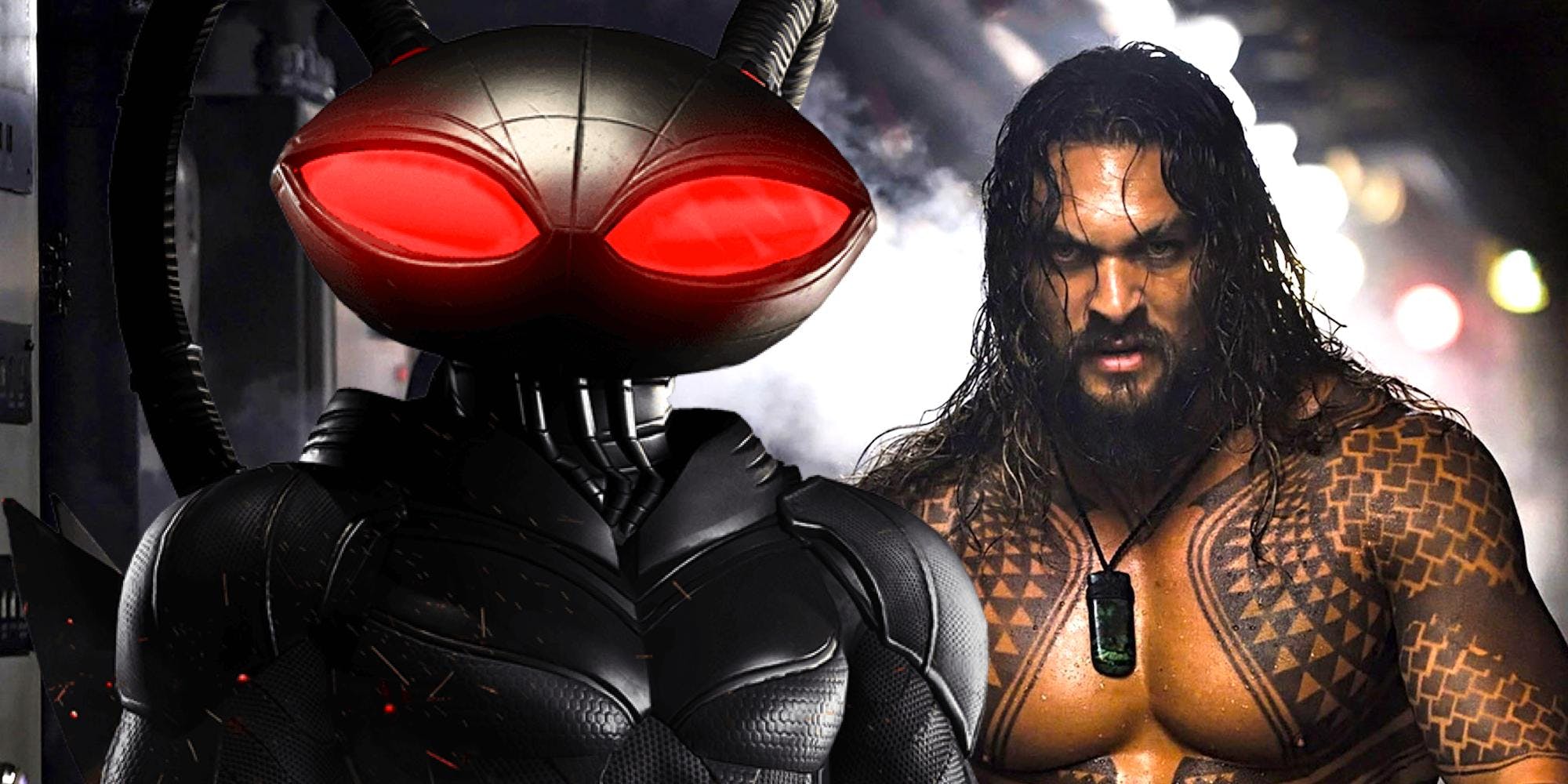 Assuming that the movie recently had some reshoots done, so that is why WB may have been holding the release of the first trailer. Coming out in the next few days obviously means that we may be getting the trailer within this month in the next 7 days or so. This means that we will not have to wait for one more month when Comic-Con happens.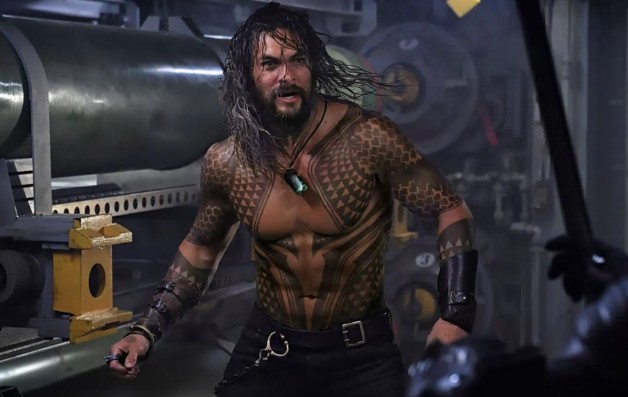 Well, not just this, but the first reactions for the trailer have also hit the internet. A Russian Website, KinoMetro.ru posted a brief narrative that gives us an idea about how Aquaman is going to be when it comes out. Here's what how they described the trailer:
"[The trailer showed] not only traditional action and dizzying special effects, but also good humor. [And it also displayed an] unusually bright picture [that is] not so common with films from DC."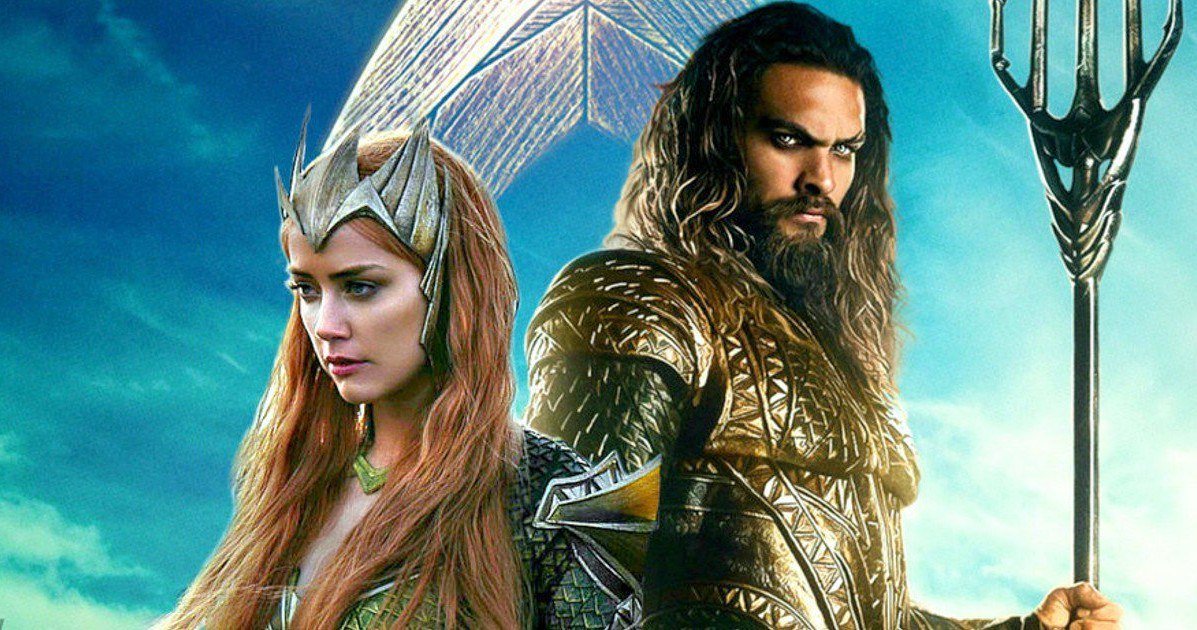 So it is a good thing that Aquaman is not the similar Gritty and Dark DC Movie which almost all other movies have been till now. James Wan is an accomplished Director having some big hits to is name, so we all were pretty satisfied seeing Aquaman in the right hands. It is also good to know that the movie has not entirely focussed on being big with CGI as it has involved practical stunts and traditional action sequences on a high scale.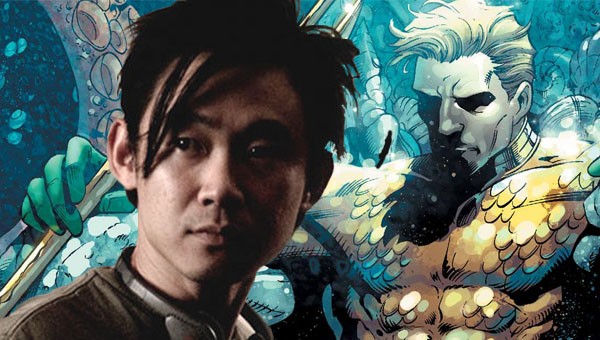 James Wan proved how capable he is when it comes to big action movies as his Furious 7 was an insane success and DC has very high chips riding on the Aquaman movie as well. Wan being the king of horror also brings in that expertise which he may have added in the underwater world bringing some horrific monsters that live in the deep sea. In short, Aquaman having a rich cast and a great director is going to be really fan pleasing.
Jason Momoa talked to Entertainment Tonight, and here's what he said about his upcoming movie:
"I think after Justice League, everyone got a pretty refreshing look at what Zack [Snyder] intended for Aquaman. He's a little grump and gruffy. Now, we get to know why he's that way. We're in the origin story, and we're going to find out why he wasn't loved in Atlantis and why he wasn't loved on the surface. Now he has something that's beautiful that can help the world… And it's someone bringing it out of you even though you don't think you have it."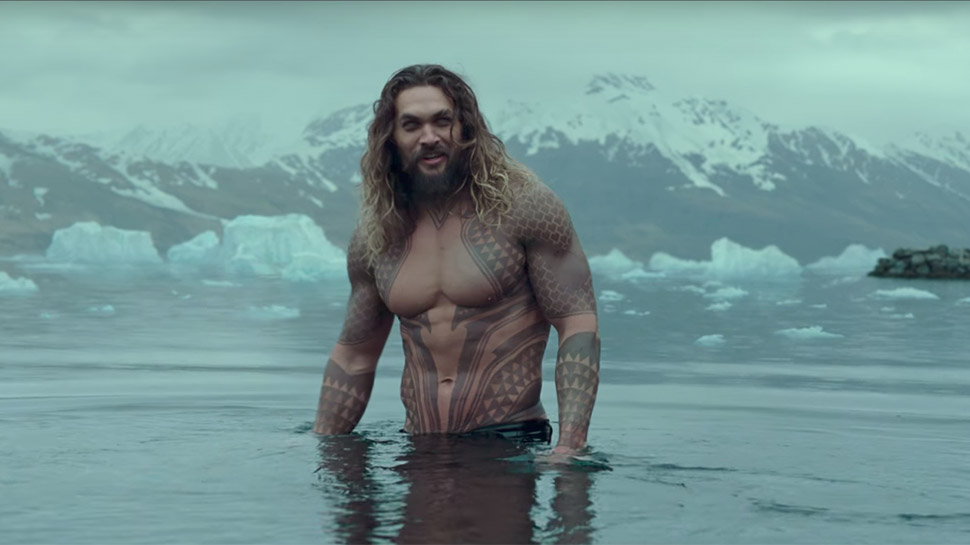 Talking to Comicbook.com, Momoa described the movie in a very interesting way. here's what he told them:
"The only thing that can save Atlantis is me fighting my own brother [played by Patrick Wilson]. There's a big battle, and there's an epic [fight]. It's also a big road movie, because we travel all over the world. It's got that Star Wars quality of gigantic ships and guys riding sharks. It's going to be this whole world you've never seen before. You're going to see him start as this guy who probably rides bikes, works on cars. You get to see him this one way as kind of a dirty, dark, drunkard, and then turn into this regal king."
Play Now: The Ultimate DCEU Quiz: (Click on the link below to begin)
If You FAIL This DC Movies Test, Stop Calling Yourself A True Fan!
Aquaman will come out on December 21 this year and it is going to compete with the Transformers Spin-off which will come out on the same day.
Don't Miss: Here's When The Most Anticipated 'Aquaman' And 'Captain Marvel' Trailers Will Release Online