Movies
Spider-Man: Far From Home Action Figures May Have Spoiled New Suits & Villains
With Avengers: Endgame being just 3 days away, we can actually start to look beyond that now as right after it, we'd be getting a second trailer for Spider-Man: Far From Home. Spidey will be back by the end of Endgame and he'd be ready to take on the new adventure in his life, i.e. a trip to Europe! This film will end Phase 3 for good, and it actually packs a whole lot of surprises for us.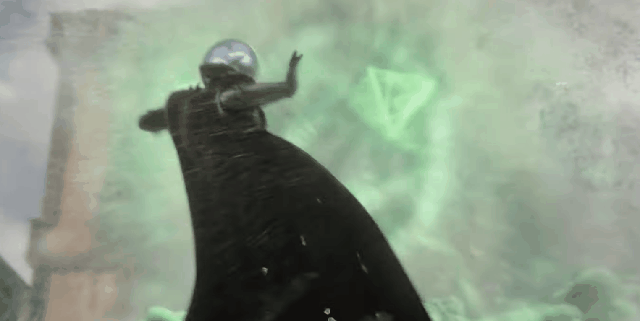 After Homecoming, this film would surely evolve into something much bigger and grander in scale as Spider-Man goes international, fighting villains in different countries of Europe before taking on Mysterio. While this film would bring in new foes for the friendly neighborhood Web Slinger, it will also build up an encounter with the Sinister Six in the very next movie.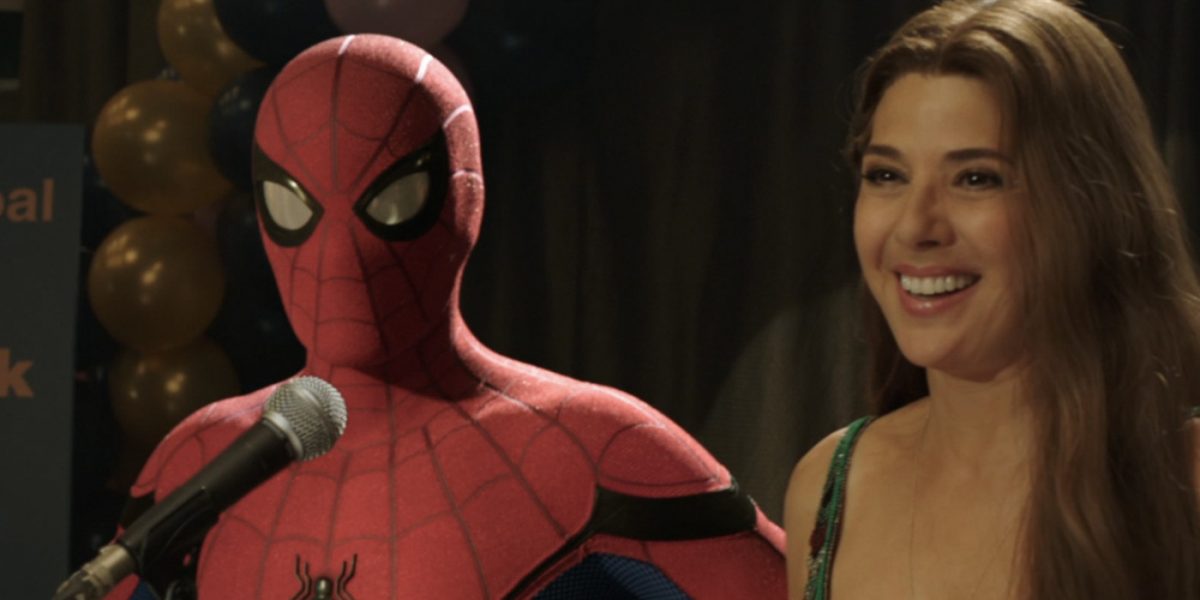 Along with multiple bad guys, Spidey will also be wearing multiple suits. So far we've only seen three of those as Peter transitions from the Homecoming suit to the stealth suit and then the Red-Black new suit. But there have been reports that there is at least one more suit if not more. Now those reports may have been confirmed as Hasbro's Exclusive Action figures reveal what all could be seen in this film.
Potential Spoilers follow. Move ahead at your own risk.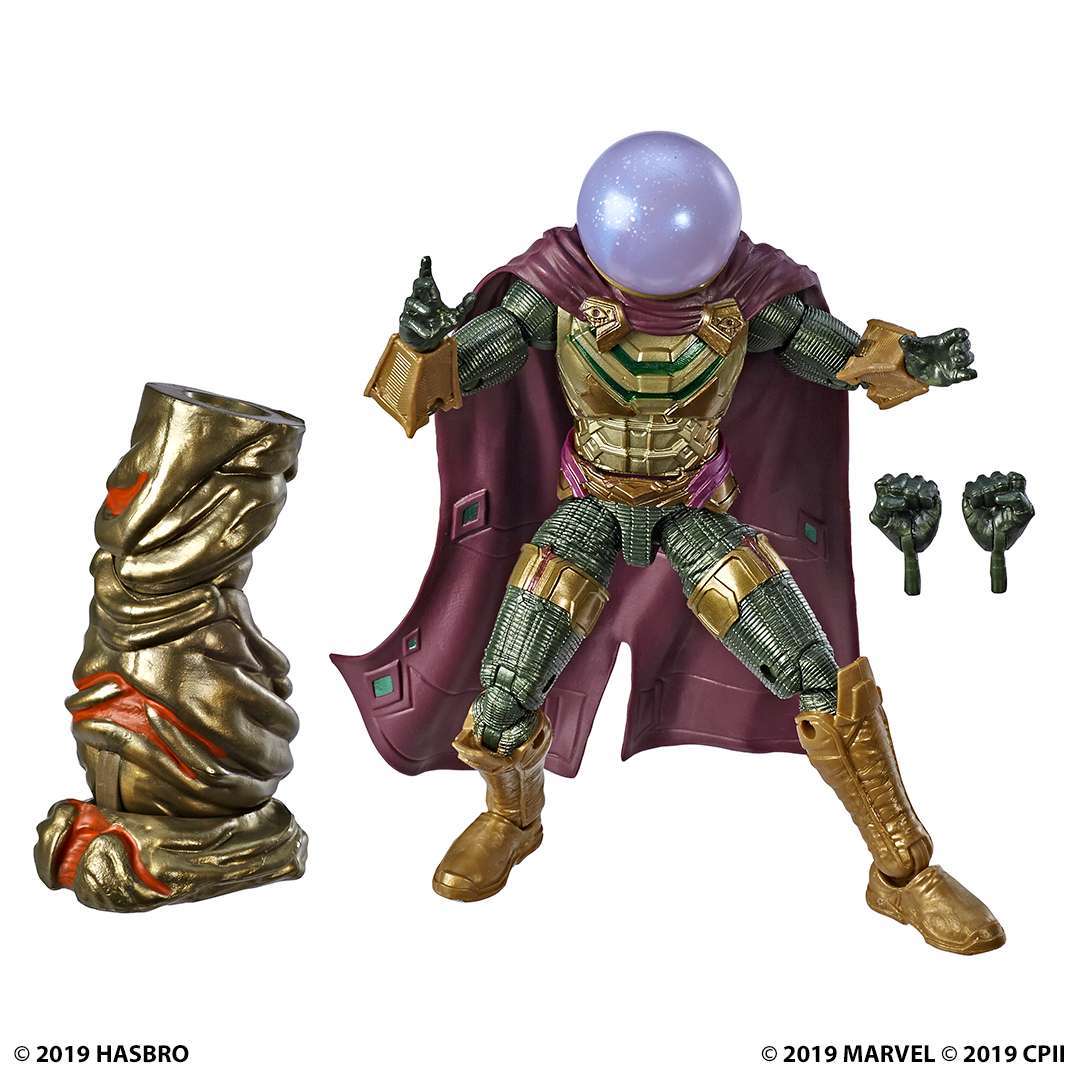 This is the Mysterio action figure that gives us the full look at the big bad of this film being played by Jake Gyllenhaal. But him and the Elementals are probably not the only villains in the film as these Hasbro action figures also give us a look at Scorpion: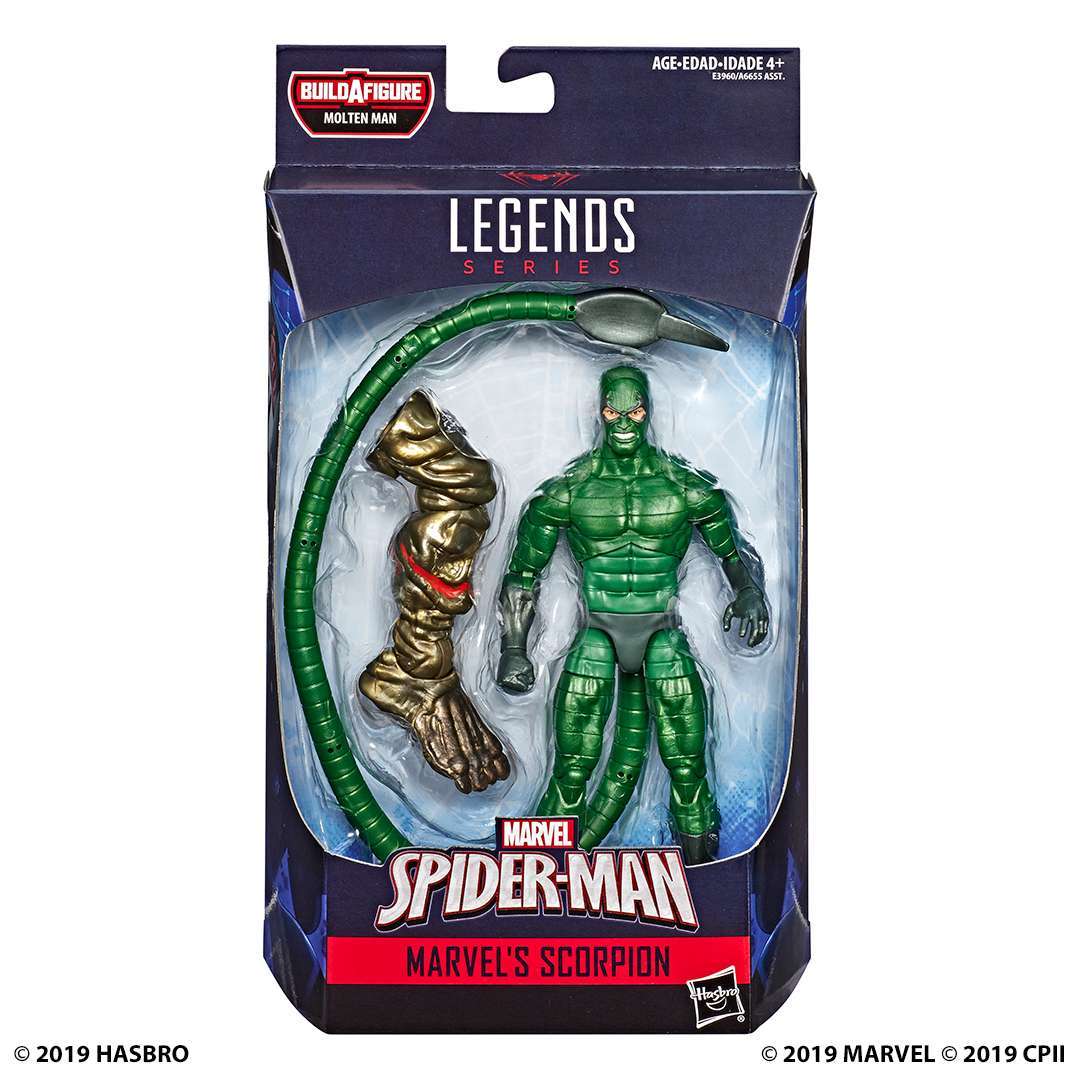 We got a tease for Scorpion right at the end of Homecoming and it seems that Michael Mando will return to play Mac Gargan, and this time he'd have his full Scorpion attire. We shouldn't hope for him to be there for the entire film as he could pop up at the very end to set up the next film. The same goes for the next character, i.e. Spider-Woman: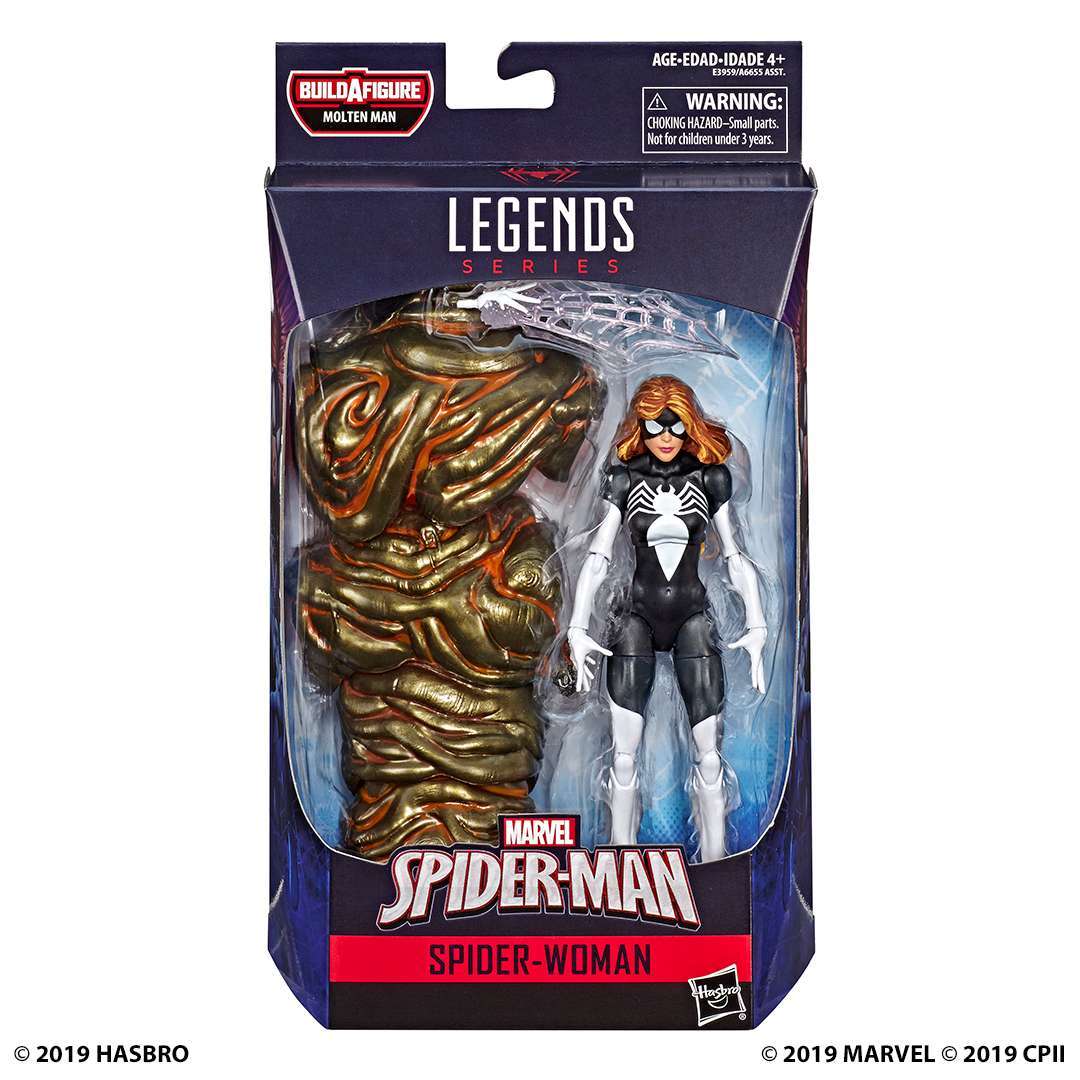 Spider-Man would certainly need some help against the Sinister Six and this is how he may get it in the next film. Pushing Spider-Woman into the story by the end of Far From Home would help grow the Spider-verse even more. Something even more interesting that we may get to see is Doppelganger Spider-Man: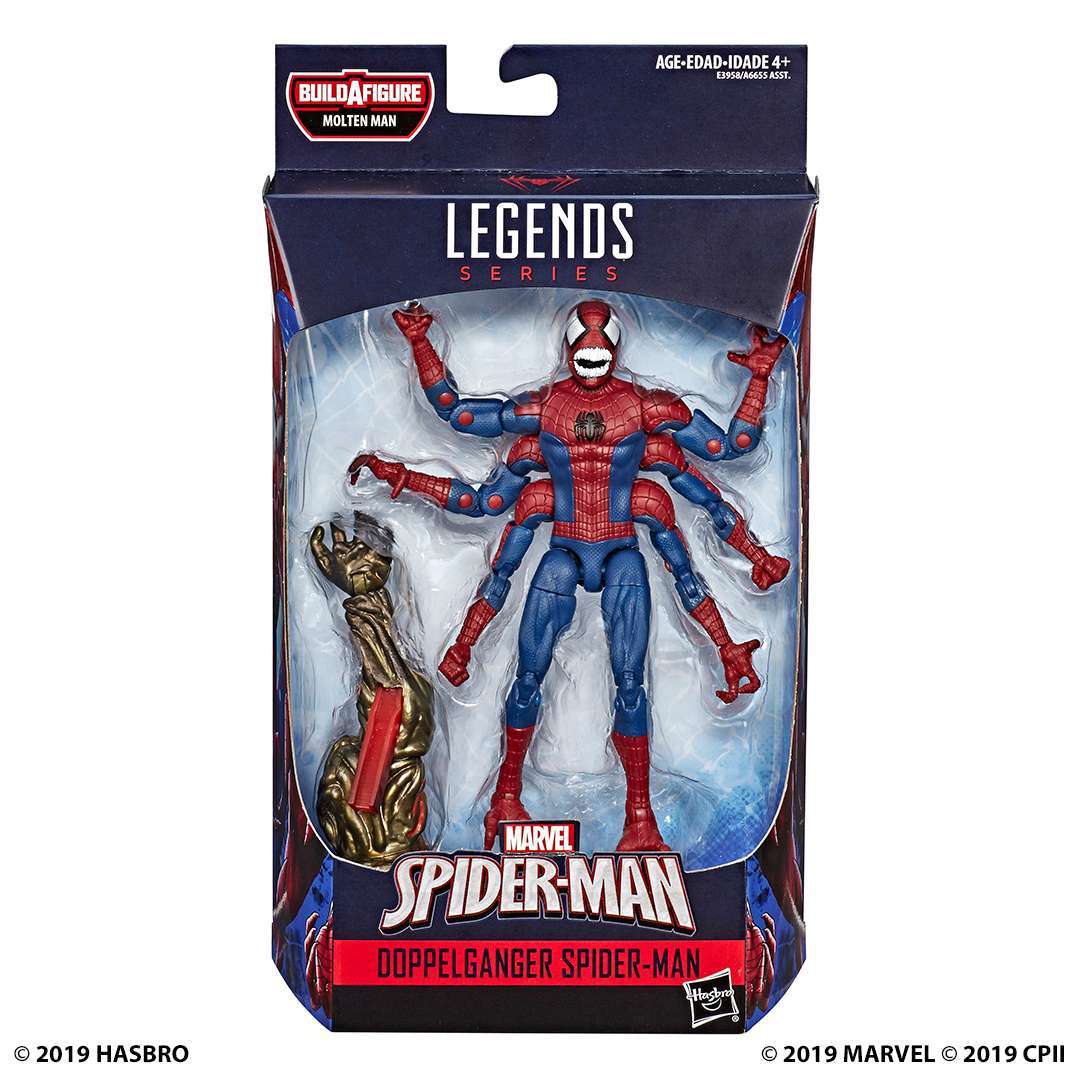 In the comics, Doppelganger Spider-Man is an evil and almost mindless copy created by Magus. The film will be really stuffed if he also shows up in the movie somehow. Something that adds to the intriguing part of the film is the suits that Peter Parker is going to don. Apart from the 3 suits we know, Peter Parker will actually have 2 more suits: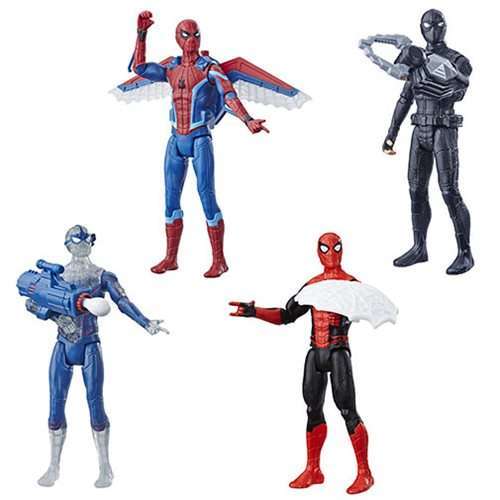 The Top left suit is the Spider-Man UK suit, and it could totally fit into the story when Peter goes to London. But the one mystery blue and the white suit doesn't really fit the story. The movie is already stuffed with 3 suits and there's a probability of 2 more suits. Let's see what happens. While most of the stuff we've seen till now is unconfirmed, let's get to the part that is in fact confirmed!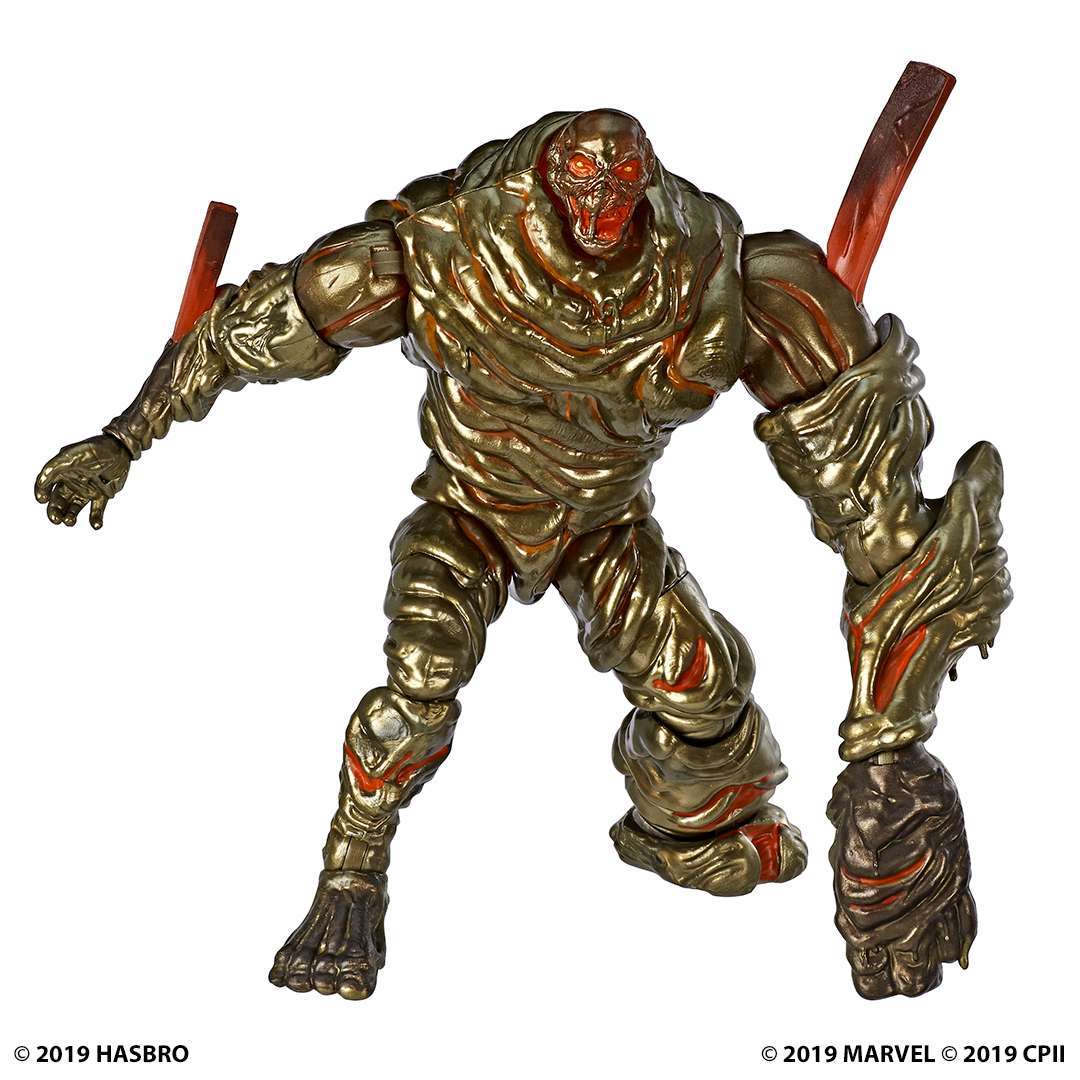 We know that Molten Man is going to appear and now we've got a near perfect look at how he's going to look in the film. We thought that Hydro-Man would also have a similar look to what we've seen with Molten Man, but it seems that Marvel has assigned an actor to him as well: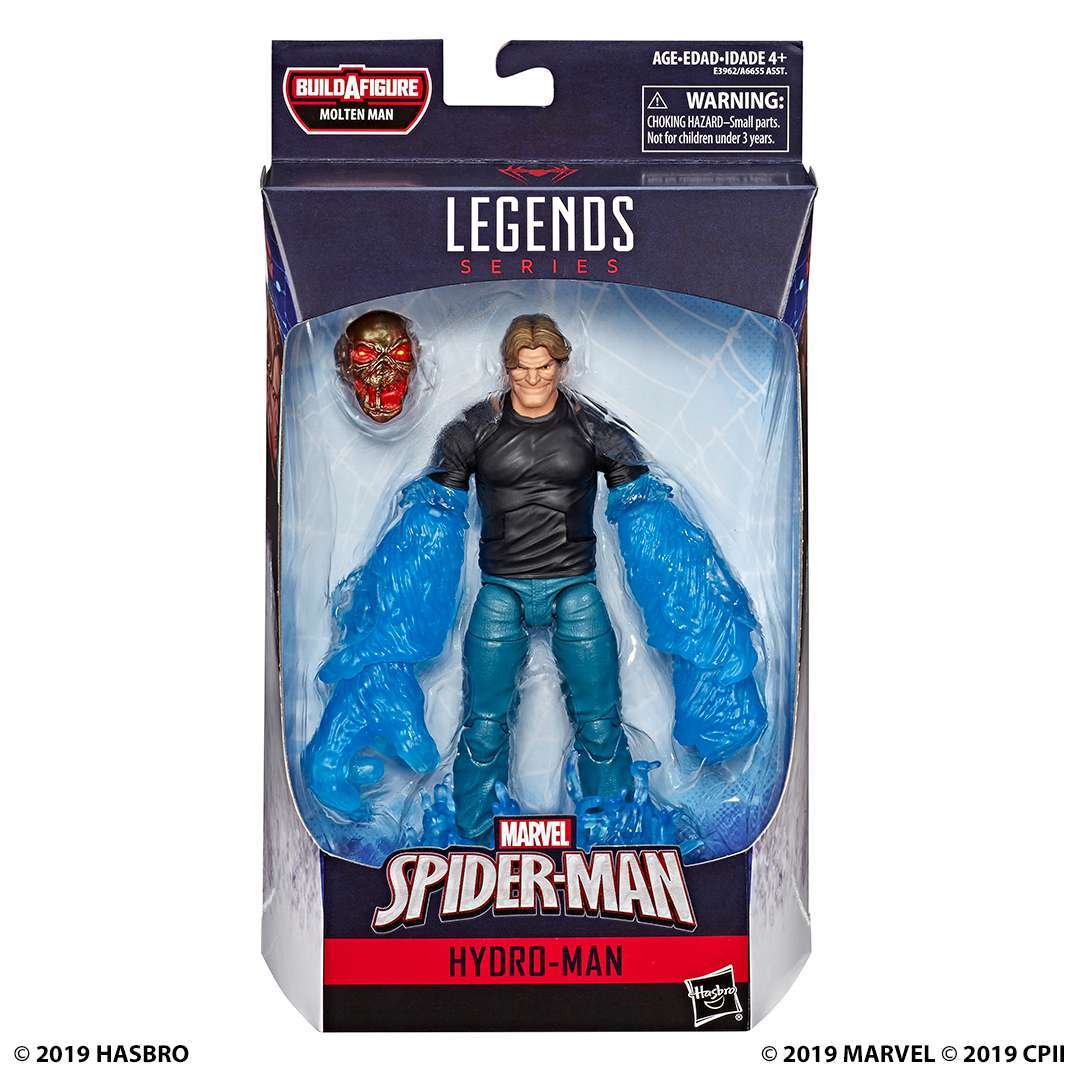 The important point to note here is that all these action figures are inspired by Spider-Man: Far From Home, but also from Marvel comics. So these other villains, characters and suit that we've seen above might not end up being a part of Spider-Man: Far From Home. But it is also entirely possible that these characters get set up for the next Spider-Man solo movie.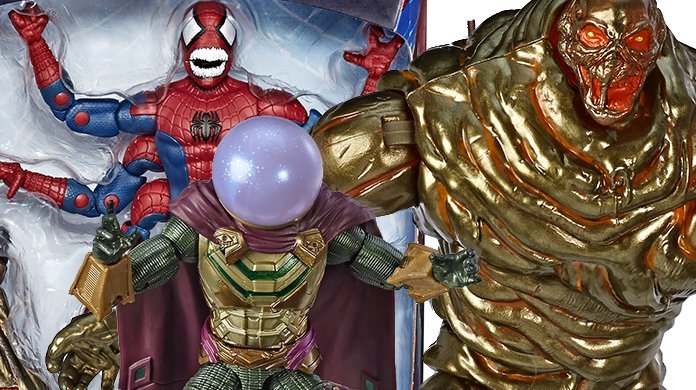 The description that Hasbro has given for these action figures gives us a better picture of what we could expect:
"MARVEL SPIDER-MAN LEGENDS SERIES 6-INCH Figure Assortment: Imagine the web-slinging, city-scaling action of SPIDER-MAN and his allies and enemies with these high quality, 6-inch scale figures from MARVEL LEGENDS. The premium, 6-inch MARVEL LEGENDS SERIES figures feature multiple points of articulation and are a great addition to any action figure collection. Fans and collectors can imagine action-packed scenes with these premium SPIDER-MAN figures, inspired by SPIDER-MAN: FAR FROM HOME and MARVEL SPIDER-MAN comics. Characters in this assortment include SPIDER-MAN, STEALTH SUIT SPIDER-MAN, DOPPLEGANGER SPIDER-MAN, SPIDER-WOMAN, SCORPION, HYDRO MAN, and MARVEL'S MYSTERIO.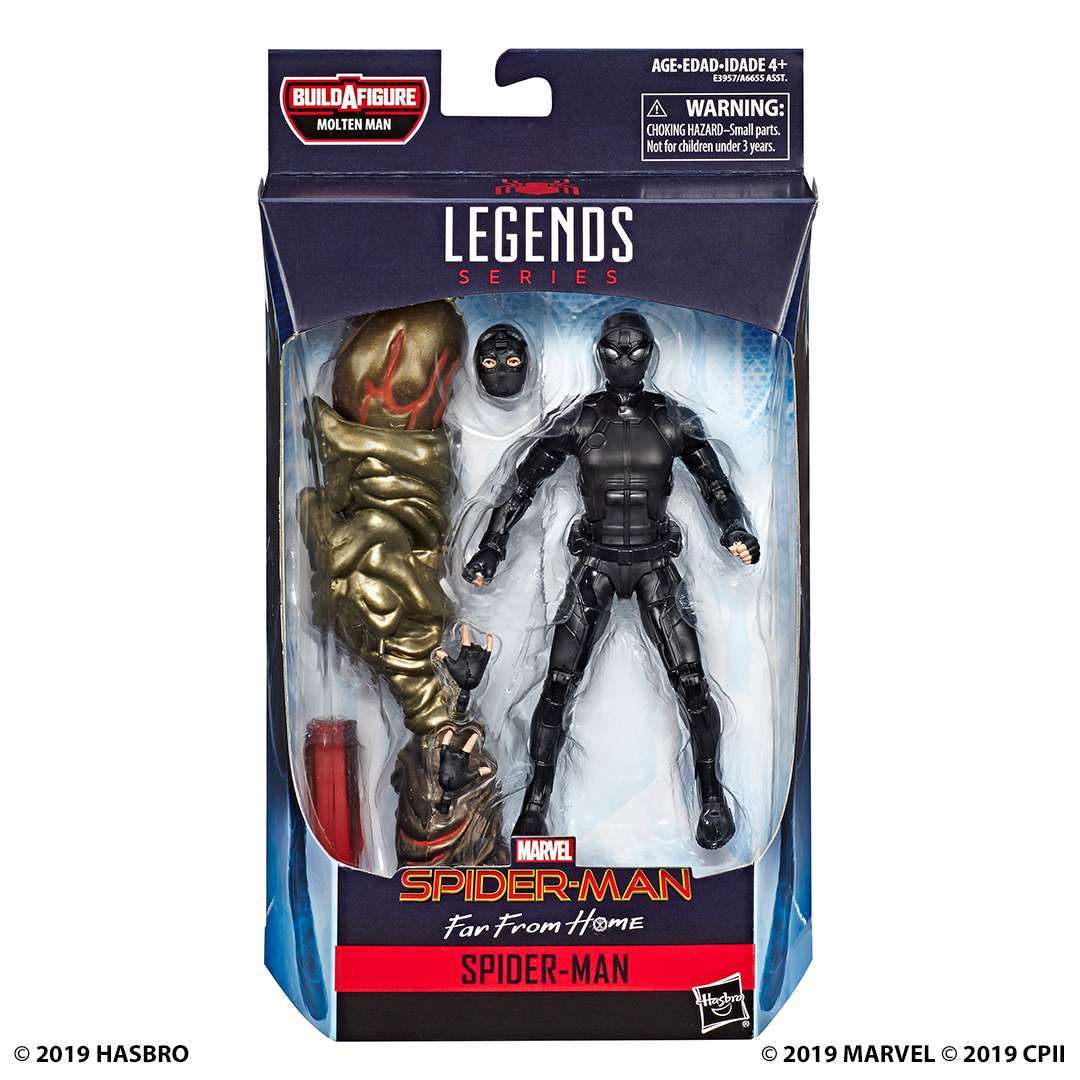 MARVEL SPIDER-MAN: FAR FROM HOME 6-INCH Figure Assortment: Bring the action of SPIDER-MAN: FAR FROM HOME to life with this assortment of SPIDER-MAN movie figures! Each figure features an entertainment-inspired design and multiple points of articulation for poseable, action-packed fun! Characters in this assortment include STEALTH SUIT SPIDER-MAN, GLIDER GEAR SPIDER-MAN, UNDERCOVER SPIDER-MAN, CONCEPT SERIES MOLTEN MAN and MYSTERIO. Includes feature accessory."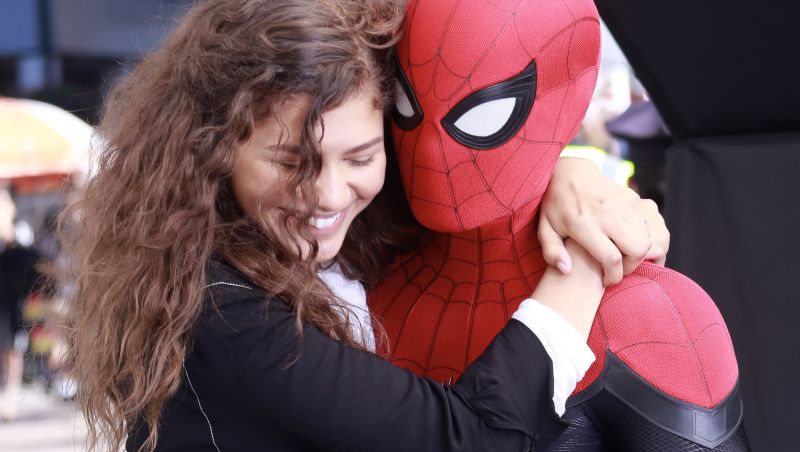 Spider-Man: Far From Home comes out on July 2, and here's the official Synopsis:
"Peter Parker returns in Spider-Man: Far From Home, the next chapter of the Spider-Man: Homecoming series! Our friendly neighborhood Super Hero decides to join his best friends Ned, MJ, and the rest of the gang on a European vacation. However, Peter's plan to leave super heroics behind for a few weeks are quickly scrapped when he begrudgingly agrees to help Nick Fury uncover the mystery of several elemental creature attacks, creating havoc across the continent!"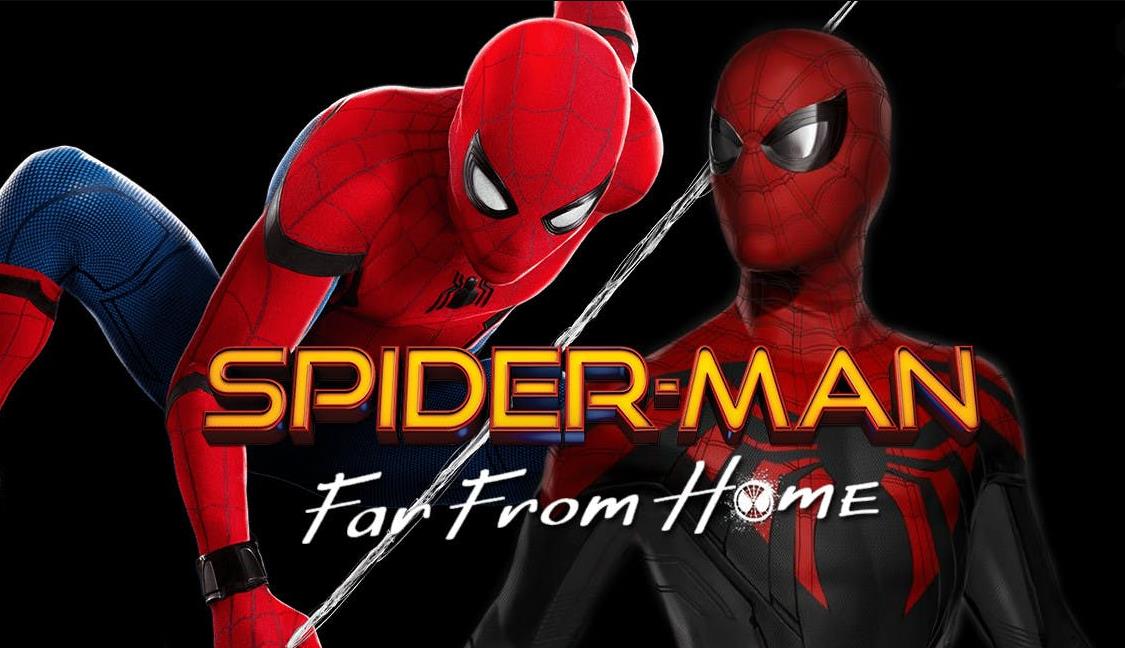 Directed by Jon Watts Spider-Man: Far From Home stars Tom Holland, Jake Gyllenhaal, Zendaya, Jacob Batalon, Tony Revolori, Martin Starr, Numan Acar, J.B. Smoove, Oli Hill, Remy Hii, Marisa Tomei, Michael Keaton, Jon Favreau, Cobie Smulders, and Samuel L. Jackson.