A Trick To Play Secret Android Game In Any Android Device
Do you own an android device? Did you know there is a secret android game which can be opened and played on your android device? Yes, you've heard it right. Each and every android device has its own dedicated game. Here are the steps that will show you how you can do it easily:
Steps
1.Go to android settings
2.Open android version
3.Your android version will look something like 5.0.1
4.Tap on the android version for quite a few times. This will open another screen where you'll also be able to see the name of your android version.
5.Tap on it again and hold.
6.Enjoy the game.
Here's a tutorial for the trick: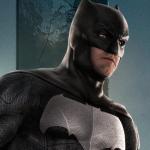 He's the General Manager and Sr. SEO Executive at QuirkyByte. A Tech and gadget enthusiast who loves experimenting with things and is always in a hunt for learning something new, something creative!