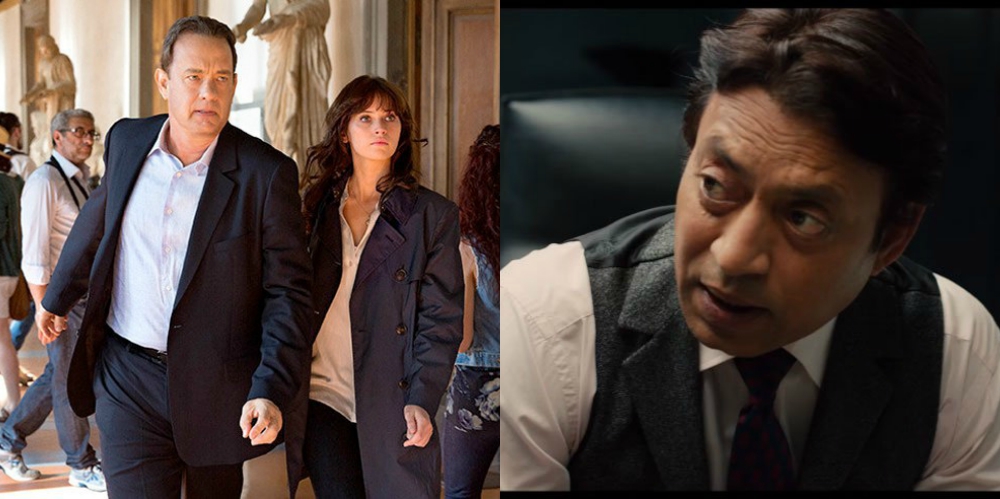 The teaser trailer for Inferno set to release this October is out and it looks spell-bounding! The trailer teases Hanks' new look. And it looks great, better than the long drape he sported in Da Vinci Code and Angels and Demons.
This is well done, Mr. Langdon! (Hanks' character in Inferno)
Inferno is an adaptation of Dan Brown's international best-selling novel of the same name (released in 2013). Inferno is the third in the Robert Langdon series after Da Vinci Code and Angels and Demons.
Directed by Ron Howard, the film was earlier slated for a 2015 release but the date had to be moved to October 2016 to avoid a possible clash with Star Wars: The Force Awakens.
This time, Hanks is joined with Felicity Jones and Irrfan Khan to prevent a global biological terrorist attack. The plot revolves around a virus which can reduce the population of the world. (That's it, no more spoilers! Book readers already know the plot.)
Felicity Jones plays a doctor who helps Robert Langdon in solving the case of his amnesia. Irrfan Khan portrays the Provost, The Head of the Consortium who helps Langdon in finding the virus and preventing its attack on the World.
Angels and Demons was released way back in 2009 and even after 7 years, the thrill and mystery are of the same magnitude.
The film was shot in Venice, Italy, and Budapest. The film is set for a WorldWide release on October 28, 2016.
The teaser promises to be amazing, lets hope the film does too.