Movies
Marvel's 'The Eternals' Casts 'Game of Thrones' Star Richard Madden as Ikaris
Marvel's Phase 4 is going to be beyond epic as almost every hero gets to be at the center from here on out (except maybe the Hulk). Black Widow prequel will start the proceedings, and then we will be getting Marvel's The Eternals coming in at the end of the year with its unique take on an ensemble cast. It will be even bigger than what Guardians of the Galaxy was when it came out, and as we are moving closer to the production of the film, we keep getting to know about the actors who are taking charge in this film.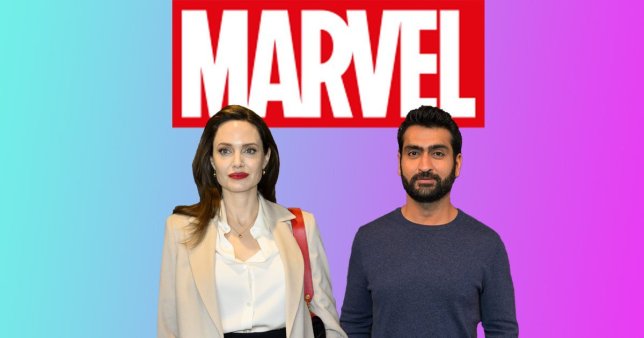 Angelina Jolie was the first reported actor added to the cast of The Eternals. Later it was revealed that she is going to play the lead, i.e. Sersi. Kumail Nanjiani was the second actor who joined the film. Following him was the Korean American actor Ma Dong-Seok. This film is striving to bring in diverse characters hence such a diverse cast was always anticipated. But since it is Marvel, the lead characters will mostly be "White Males." Not that it is a big problem, but it has been the talk of recent times.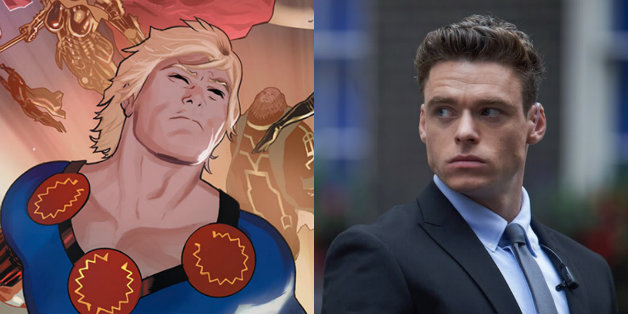 So the "White Male" lead that Marvel has appointed this time is Game of Thrones star Richard Madden and this was reported by The Wrap. Later Variety joined in to tell us that Madden will be playing the most well-known character of the team, i.e. Ikaris. Madden's break out role was the Game of Thrones character Robb Stark, who was brutally murdered in the Red Wedding. Post that he has been a standout performer in HBO's The Bodyguard and will next appear in the Elton John biopic film, Rocketman.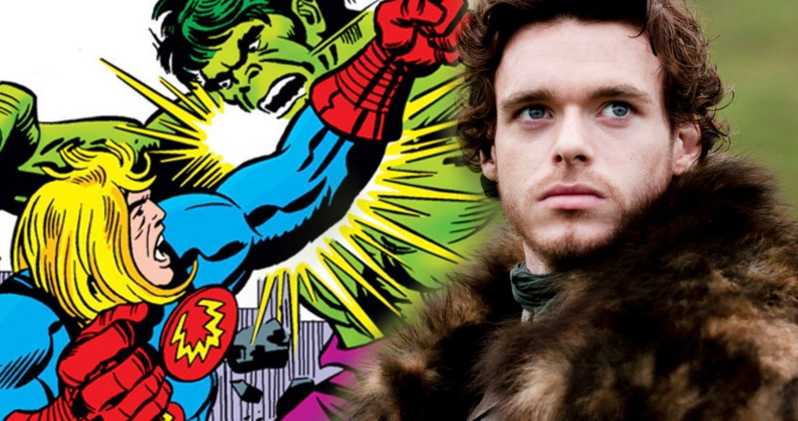 Madden revealed that he was paid next to nothing for his role in Game of Thrones. Well, now that he is a Marvel boy, he can be really happy as not only does Marvel pay its actors handsomely, but joining the biggest franchise in Hollywood always opens multiple doors for any actor. So, not Game of Thrones, but The Eternals will be a breakout role for Madden as he will get to lead an MCU trilogy and at the same time will get a big hike in his career. Moreover, being a love interest of Angelina Jolie's character is always a plus!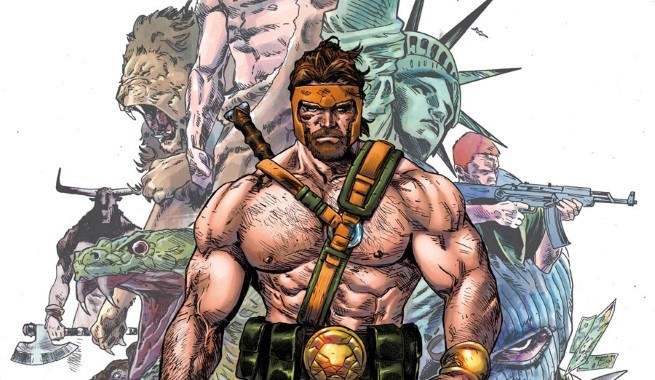 The Eternals is said to begin production in August, and apart from that, actors that we know have already joined the film, it will be interesting to see who Marvel will bring in to play Hercules. This is another big name character that will be a part of this project, and he is probably supposed to be the first MCU Gay lead as well.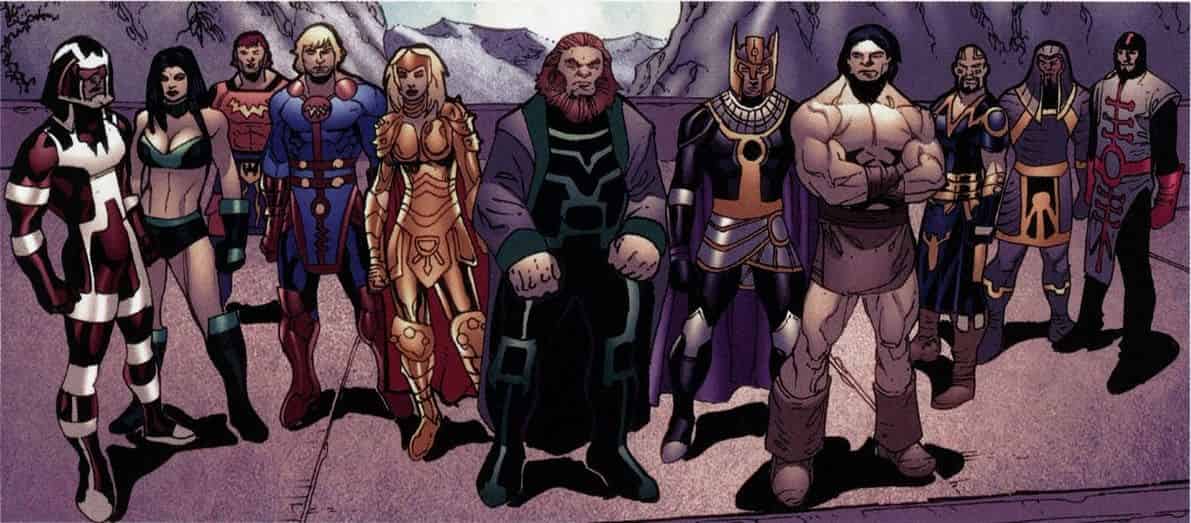 Here's what Kevin Feige said of the Eternals in an interview last year:
"You're reaction about not being familiar with the Eternals is perfect, because most people weren't familiar with Guardians [of the Galaxy] and believe it or not there were people that were not familiar with Avengers or with Iron Man. So for us, its finding great stories whether people have heard of them or not and bring them to the big screen in as amazing a way as we can."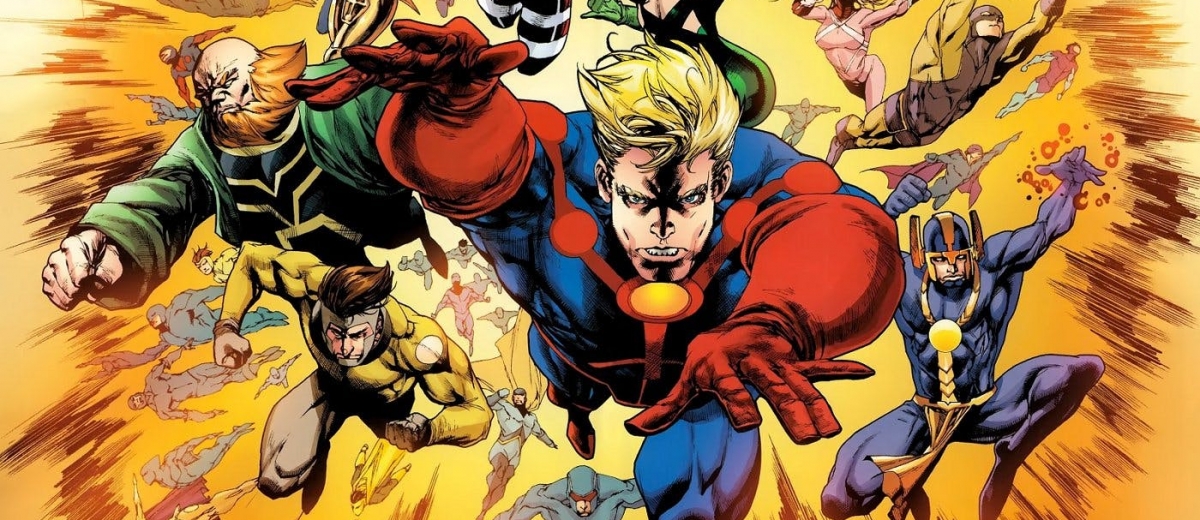 Directed by Chloe Zhao, and from a script written by brothers Matthew and Ryan Firpo, The Eternals will supposedly come out on November 6, 2020. Here's the synopsis running around the internet:
"The story of 'THE ETERNALS' is set millions of years ago when the cosmic beings known as the Celestials genetically experimented on humans, creating the super-powered individuals as well as more villainous off-shoots known as Deviants. The two groups went on to battle each other throughout history to see which would eventually become the ultimate race. The story involves the love story between Ikaris, a man fueled by cosmic energy, and Sersi, who relishes moving amongst humans."
I just have the biggest passion for everything cinematic! I want to share this passion with everyone through my writing about Hollywood Movies and TV. Other than that, I am a big sports fanatic and enthusiast. I'd like to write about my favorite sports as well some day.