Football
Two Titans in a 'Mickey Mouse' Final

The League Cup is often thought of as the least important of all the trophies that are available for an English club to compete for. Many top clubs don't even bother playing their best players in the tournament. It is a trophy nonetheless and I personally believe it deserves more respect than it gets.
It is the 1st Cup final of the year and winning it would obviously mean you won't end the season trophyless and psychologically I think it is important. Players will then play with less fear in the remaining competitions which can only be good for their prospects of winning a 'proper trophy'.
Liverpool and Manchester City face off in the Final at Wembley this weekend. We take a look at what this Cup Final means to both the finalists.
The view from the Liverpool camp:
The last time Liverpool won The League Cup was in 2012 but since have failed to win anything. They will be desperate to break the streak and Klopp will also want to win the 1st trophy as a Liverpool manager. He came at the club in challenging circumstances and though the team initially showed signs of great improvement they have failed to achieve the same level of results since.
A cup win will go a long way in strengthening the bond between him and the fans, which will be important for him to buy more time to turn things around. The league is dead for them. They are 9points off 4th spot and it doesn't look like they can bridge that gap. They have been drawn against Manchester United in the Europa League. So as things stand, the weekend's final is their best chance of winning a trophy and they will be desperate to not let it slip.
Daniel Sturridge is back for Liverpool and they will be hoping he will remain fit. He is undoubtedly their biggest goal threat and they have clearly missed him while he was gone. With him on the pitch, Liverpool looks a lot more dangerous. I expect the lineup to be much the same as the one that hammered Aston Villa 6-0.
Klopp's 1st cup final in England, can he win it?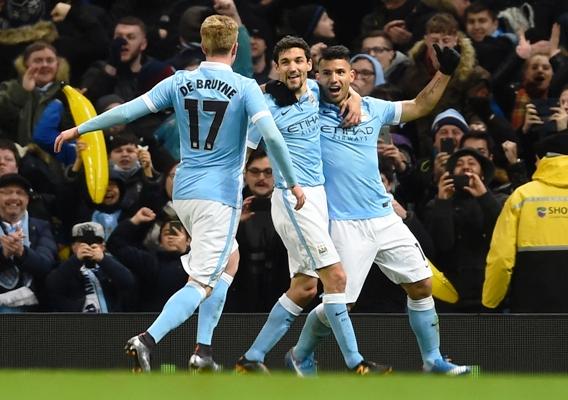 The view from the ManCity camp:
ManCity were seemingly on a downward spiral since it was announced that Pep Guardiola will be replacing Manuel Pellegrini as manager at the end of the season. But their victory midweek in Europe has arrested the fall. The question is can they rise again?
They have been dealt some serious blows to their Title aspirations and will have to leapfrog Arsenal, Spurs and Leicester to win it. Though possible, it looks improbable. With the dodgy and erratic nature of their form this season, not a lot of fans will be expecting them to win the CL either. So like Liverpool, Capital One cup remains the best and perhaps the only chance for ManCity to win a cup.
And winning something will be important for them. After a great 1st season in charge, Pellegrini failed to repeat the success last season and with him sure to depart in the summer he will be desperate to win something before he leaves.
Raheem Sterling will be itching for the game to start and have a go at his former club. Games like these can fire certain individuals up, and he looks like one of them to me. Due to lack of options out wide, he seems certain to start. Will he shine? Or will Aguero steal the show?
It will also be interesting to see the Toure brothers battle it out on the pitch. Who will want it more? Who will come out on top?
The trophy in itself might not mean too much to some fans, but two Titans facing off at Wembley in a final is a recipe for entertainment.