Cricket
6 Players To Watch Out This Freedom Series: India vs South Africa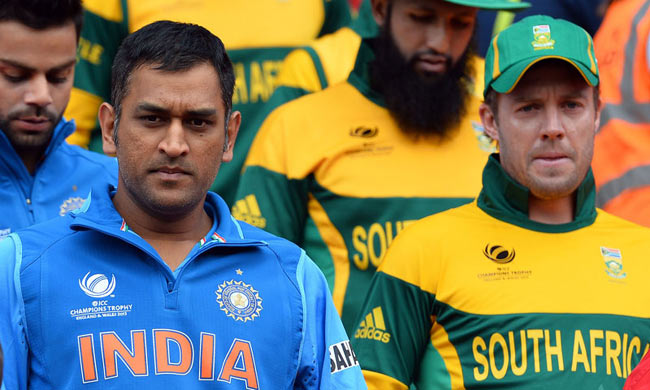 After a tiresome year consisting of England and Australia tour followed by World Cup, stage is all set for some cricketing action in India. Fans are eagerly waiting for the inaugural T20 match of Mahatma Gandhi-Nelson Mandela Series being played at the Dharamshala stadium in H.P, India. Though, cricket will be at its peak when 8 different international teams will face-off each other at different venues, however, cricket madness in India is altogether different and unique. But, whom to cheer when two biggest cricket rivalries compete with each other this festive season? We'll let you through some of the greatest and all-time favourites, especially in Indian subcontinent who can really turn the game into their country's favour. Here's a closer look at these bright stars and upcoming legends of India and South Africa:
Virat Kohli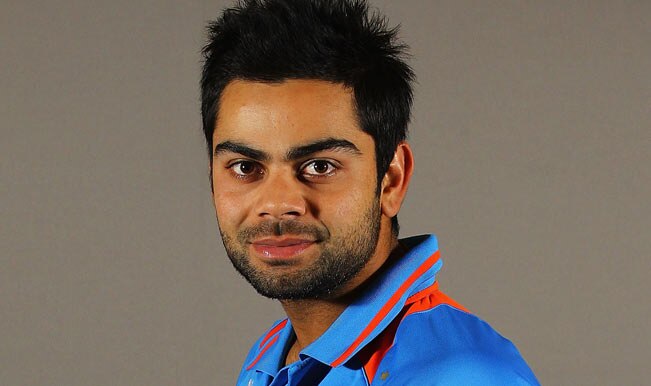 The name speaks in itself. Nowadays it has become like a brand in the minds of Indian Cricket fans, all they want to see and hear is this player. Seeing at his performance, it is very obvious and natural to predict such an attraction from fans. Not only with his looks but also with his performance, he has already proved his mettle and has become a legend in cricketing world. His capability of staying on the crease for long and hitting centuries is the best feeling for a true cricket fan, coming back to form and winning matches for his team. Not to forget his batting average in India which is over 50 in ODI's and an immense strike rate in T20's, he is surely one of the best contender to be watched this time when he will be playing on Indian soil.
AB De Villiers
AB De Villiers, also known as Mr 360 degree is the most loved cricketer in India. With all the innovative strokes under his belt, he may prove to be a game changer for his team especially in those last overs. Having a huge experience of Indian pitch conditions and playing close to 100 IPL games in India, this person has an innate ability to win the hearts all over the world. Spin can be the only weapon against him as pacers don't even stand a chance of bowling against the Superman who can hit any ball out of the park with his blistering strokes!
Hashim Amla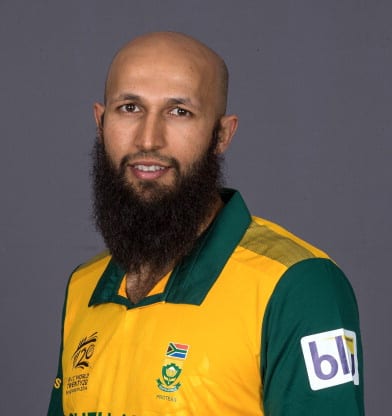 The person with the most unorthodox way of batting,Hashim Amla may prove to be very dangerous batsman for India in ODI's and Tests. Having a batting average of over 55 in ODI's and his amazing Test records are the causes of Indian worries. His adaptability in the longer format of the game can turn the game totally in the Proteas' favour. Anything outside off and he'll get the license to hit it through the covers known as the Amla Special, thus, spinners should look to attack early in the game when he comes to open the innings.
Rohit Sharma
The most technically correct batsman for India who is known to set the stage for India with his bat, will look to fire against the likes of Dale Steyn, Morkel and Abbott. He is the only player who can convert the starts into bigger scores like hundreds or double hundreds as he had done in the past for India. The Hitman can stay until the end for some brutal hitting on these flat tracks giving India a higher edge over the Proteas. This man will be the key player to watch this time when he comes to bat with his partner Shikhar Dhawan.
R. Ashwin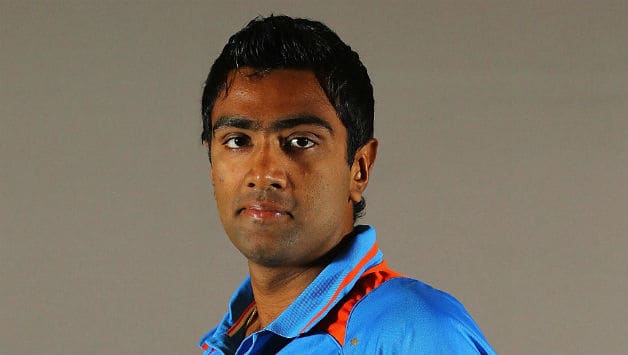 The mystery spinner of Chennai is again all set with his astonishing deliveries and his beautiful mixture of variations with the ball. The spinner has now got enough of experience with him and knows how to tackle the dangerous batting line up of South Africa. Ashwin already has outstanding records with his bowling in India. The fact that he has disturbed players like Amla, ABD and Faf Du Plesis in the past should not be taken lightly. Batting against Indian spinners at home would be a nightmare for the batsmen.
Imran Tahir
The hosts should not get too much excited with Ashwin, Harbhajan and Amit Mishra because the Proteas too have brought their trump card along with them on the spin tracks. The Googly-Leg Spinner is ready to trouble the Indian batsmen with his magical bowling spells. The series seem more like Ashwin vs Tahir rather than India vs South Africa. The spinners from both the sides will have to bowl out of their skins to fight against each other and turn the game to their favor.