Technology
5 Phones That Will Take Your Breath Away!
It's a world of technology. Technology, that changes every day. In this dynamic and ever changing technological world, one industry that has boomed is the smartphone industry. One can find a phone with better features in a matter of two or three months.
Buying a phone today would look like a waste in a year because of the speed of change of technology. 2015 had been a remarkable year for phones. This year we have seen a lot of new mobile phones coming into the market. Here is a list of phones that would certainly take your breath away:
Huawei
The Chinese giant stepped into the smartphone market with a bunch of phones in every price range. The Honor series includes Honor Holly, Honor 4c, Honor 4x, Honor 6 and Honor 6 Plus. The new member of the family being Honor 7.
Huawei Honor 4x has given a really tough competition to Lenovo K3 note, Asus Zenfone 5 and others in the same price range. Honor 4x was one of the most famous among the lot. It features a 5.5-inch display, 2 GB RAM and 8 GB internal storage. With 3000 mAh battery, it runs on Android KitKat.
The recent addition is Honor 7 which features a 5.2-inch display with 424 PPI. The 20 megapixel primary camera and the sensor on the back are the two most amazing features on a phone for such the price of the phone.  It runs on Android Lollipop with 3 GB RAM and 16/64 GB of storage options (expandable up to 128 GB). It has an 8 megapixel front camera and 3100 mAh battery. 
Lenovo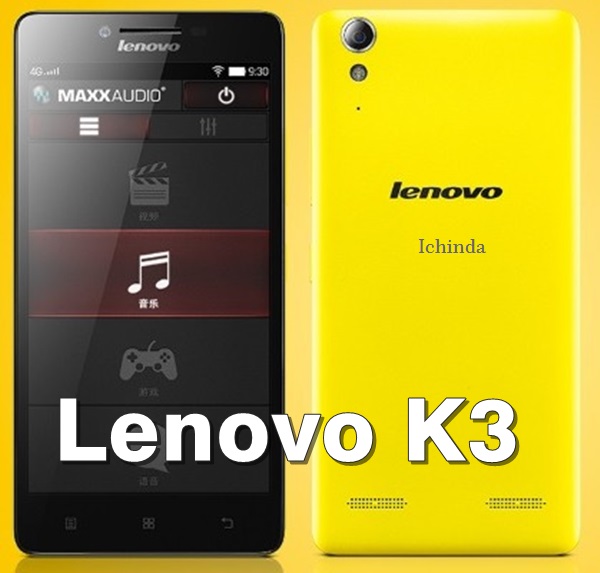 Once upon a time, the most talked and most awaited phone was Lenovo's K3 note. The phone is one of the first phones to have high end features in a medium price range (less than 10,000). The phone is featured with Octa-core processor with 2 GB RAM and 16 GB internal storage. It is also one of the budget phones which has a 5.5-inch screen with 401 pixels per inch. Also, it has a 13-megapixel primary and 5-megapixel secondary camera. The phone runs its Vibe UI over Lollipop (Android v5.0). The Dolby digital speakers are one of the highlighting features of Lenovo phones and this phone has also got the volume!
Lenovo also introduced phones like a6000, a7000 and a7000 plus, which were also a big hit, a few months ago!
Asus
Asus, with its remarkable success with Zenfone 5, had launched a series of phone. Asus featured the first phone with 4 GB of RAM and fast charging option in the market. In the bunch of phones, there were a lot of specification changes in different models. But the battery and camera remained the same.
Asus Zenfone Selfie is one of the most talked phones. It features a 13 megapixel primary as well as secondary camera with dual-tone flash. With the LASER technology, the pictures from Zenfone Selfie can be compared to pictures of any SLR camera. The 5.5-inch screen with 403 PPI protected by Gorilla Glass 4, makes it one of the most desirable phones in INR 15000-20000 bracket. Zenfone Selfie comes with options of 2/3 GB of RAM and 16/32 GB of storage. It runs on Android v5.0.
The best part of Zenfone is, it has an option for every price range with every possible combination you can think of. And the Zen UI is just magnificent.
Xiaomi
Speaking of phones that could take your breath away, Xiaomi is one company that should be on every possible list. Xiaomi has introduced a lot of phones in 2015. Redmi 2 Prime is the first phone which is made in India (proud of it!). The MI series is a big hit in India. With phones like MI 4 and MI 4i, Xiaomi has topped the charts.
Redmi 2 Prime is one of the most featured budget phones of the year. It has a 4.7-inch screen with 312 PPI. With an astonishing 16 GB of storage and 2 GB of RAM, there is an option of expanding the storage up to 32 GB. The dual SIM phone features a 2200 mAh battery.
MI 4i is one of the new additions to the family. The phone features a 5.0 inch screen with 441 PPI. With an internal storage options of 16/32GB, the phone has 2 GB of RAM. It has a 13 megapixel primary and 5 megapixel secondary camera. The 3120 mAh battery is decent enough to sail a day without charging.
The MIUI 6 is the latest version of the UI from Xiaomi which looks great. Camera is one of the greatest strengths of the phones. The picture quality is breath-taking!
Motorola
Motorola had made a really strong comeback with its Moto G. Moto G was one of the most popular phones and Moto has launched other phones which follows Moto G's legacy. The recent addition to the list is Moto X Play and Moto X Style. Moto G3 was also launched a few months back.
Talking about Moto G3, the features of the phone remains nearly the same as Moto G2. Just the camera (to 13 MP), RAM (to 2 GB) and battery (to 2470 mAh) got an update. Also, Moto G3 is spill proof which is a unique feature for the price of the phone.
Moto X Play is the new addition which boasts of its 21 megapixel camera and 5.5-inch display with 401 PPI. The phone is spill proof and the Moto Assist app has been improved over the last version. The phone also features a 3630 mAh battery which the company claims to last up to 30 hours on mixed usage. The phone also supports fast charging and charges up to 60 per cent in 15 minutes which can last up to 8 hours.
There are other phones which could be on the list. But these are some phones which are popular and give a good value for money. Reader's opinion may differ. This article is based on the writer's perspective and in no way defies other brands or smartphones.