QuirkyByte Sassy
Top 10 Female Fitness Models Who Can Sell Anything With Their Body
When you think of models, what names come to mind? Kate Upton, Cindy Crawford? Many of us picture skinny little things walking down a runway right? Well, the fitness industry has exploded across the world in recent years and with it comes to a new type of model. These are the top 10 models in terms of popularity and pay.
10) Jelena Abbou
Jelena Abbou, née Jelena Đorđević,(born April 2, 1977) is a figure competitor model and personal trainer, now living in the United States.
Abbou grew up in Gornji Milanovac, Serbia.
[adinserter block="14″]
9) Kiana Tom
Kiana Tom (born March 14, 1965) is a television host, fitness expert, author, actress, and businesswoman. She is best known as the hostess and creator ofKiana's Flex Appeal on ESPN.
[adinserter block="1″]
8) Mindi Smith
As a certified personal trainer, nutritionist, and an IFBB PRO Figure Competitor with over 10 years of experience in the field, Mindi is enthusiastic and dedicated to helping others learn and grow on how to get fit along with herself.
[adinserter block="10″]
7) Marzia Prince
This is what Marzia says about yoga, "For the past few years I have gotten into yoga because my body was so tight after many years of bikini bodybuilding for fitness competitions. The bi-monthly massages and chiropractic sessions were still not cutting it. I knew that my body needed a deeper stretch and I felt imbalanced. So I decided to try yoga one day."
[adinserter block="15″]
6) Kim Dolan Leto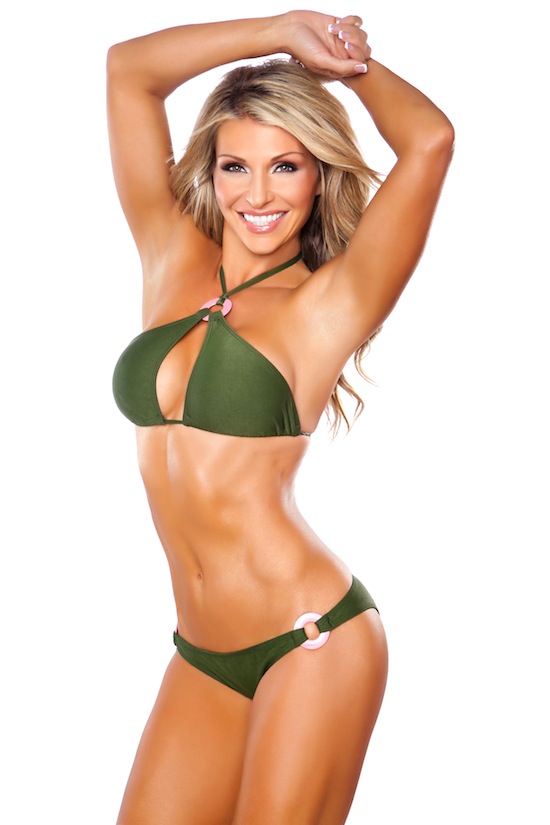 Kim Dolan Leto is a fitness expert, writer, and speaker with a passion for leading women to experience faith-inspired transformations that affect their physical, mental, and spiritual wellness. She is the director of family health and wellness for the International Sports Sciences Association (ISSA), holds a degree in business, is a certified fitness trainer and nutrition specialist, has completed Dale Carnegie's High-Impact Presentations speaker training course, and has been recognized as one of the most-published fitness professionals.