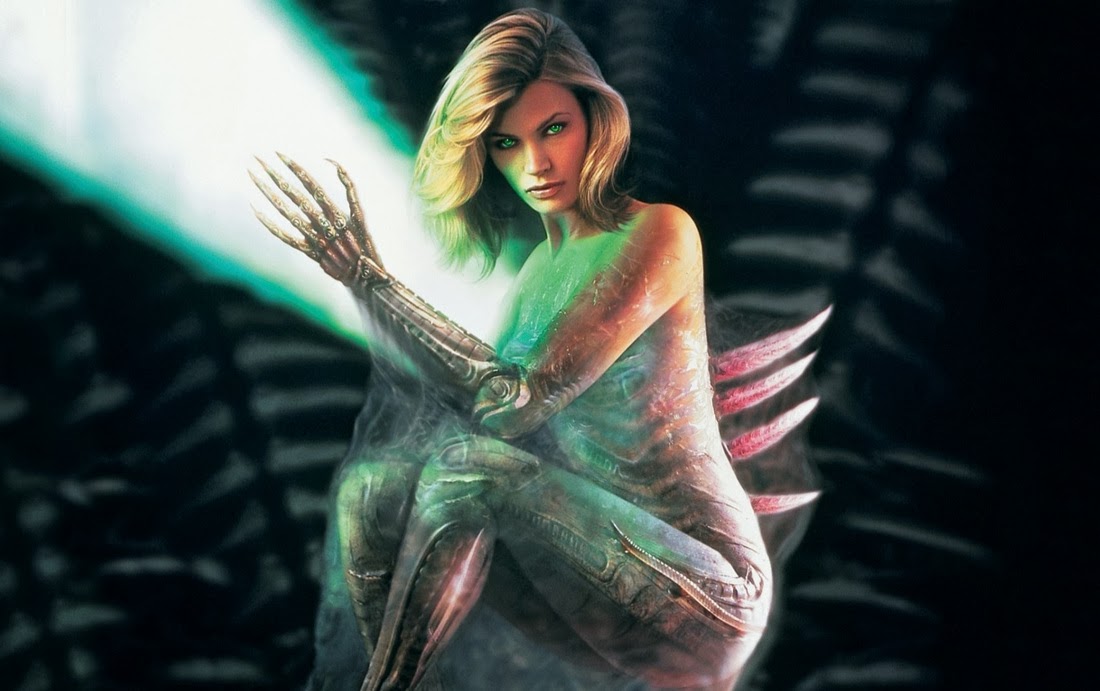 Before our choices divided movies as per our tastes, the technical division of movies had already been done into genres and sub-genres. Since it became easy for us to name movies on the basis of their theme and nature. And out the genre bucket, there are few genres that target a specific gender and one of them is 'science fiction'. The genre may be dominated by the themes relating to the male audience, but there are various movies that attract the female audience as well like Gamora from 'Guardians of the Galaxy'. So today we will be talking about five hottest aliens from movies.
1. Lycia Naff
A 1990's sci-fi flick, Total Recall is an important entry in this list where Naff is playing a role of Mary, who is mutated prostitute with three breasts. She is one of the famous actors in the sci-fi genres but felt guilty while auditioning. Obviously, the boobs were not real but she kinda felt awkward showing her body.
[adinserter block="10″]
2. Zoe Saldana
'Avatar' was one of the best record-breaking movies by James Cameron and it introduced to a new future vision of sci-fi world. Saldana plays the role of a 10-foot-tall Na'vi princess, Neytiri, who come across a Jack Sully, a protagonist, in the forest. Well, there was something exceptionally attractive about her appearance and she looked hot in this avatar.