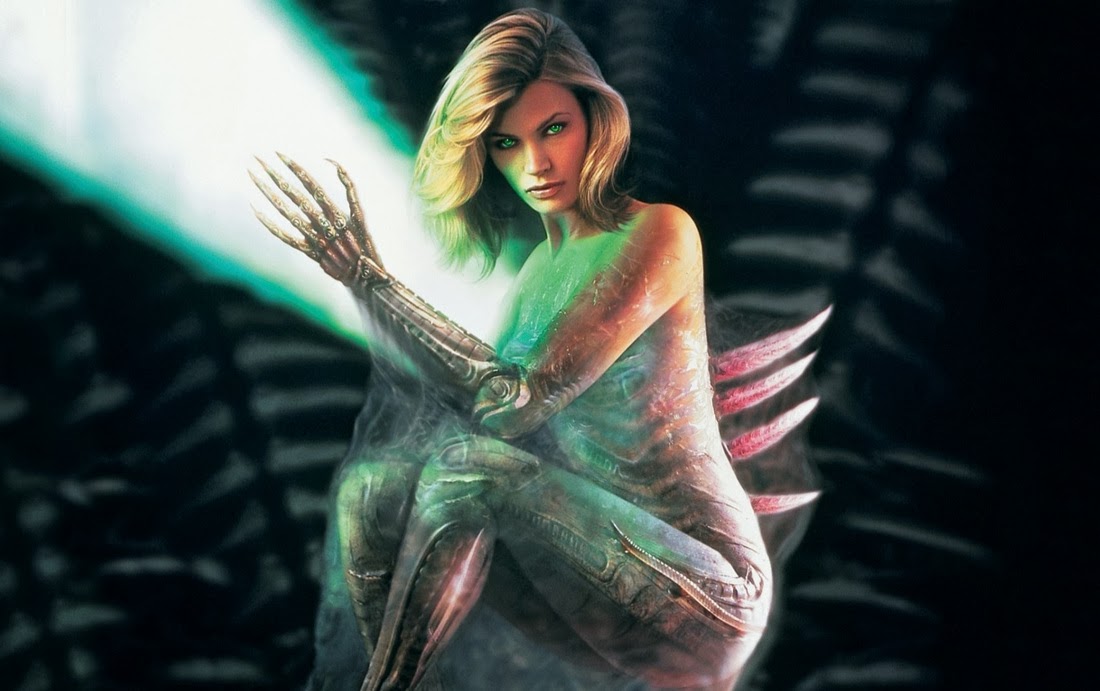 3. Lara Flynn Boyle
'Men in Black II' may not be a great outing for the franchise, also not that successful as it's first part. Boyle plays the role of a man-eating alien called Serleena. Just as scary as her tentacles are, she is amazingly a hot alien in lingerie, who kills anybody in her path.
4. Natasha Henstridge
Species was not well-received worldwide, but Henstridge's character Sil was something that highlighted her in the genre. Moreover, her appearance also set a high bar in the sci-fi movies. After escaping a murder plot, she turns into a hyper-sexual predator.