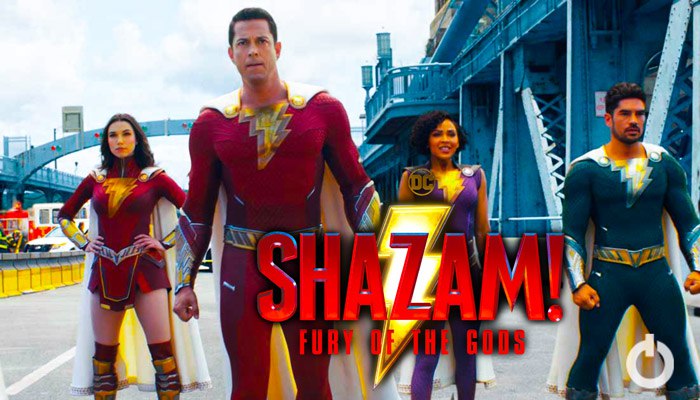 Hey, have you heard about the new Shazam 2 box office update? Well, apparently it's not doing so well at the box office. The sequel to the hit DC Comics adaptation didn't manage to live up to expectations and fell short of the original movie's opening weekend numbers. It only managed to rake in $30.5 million in the US, which is less than the already predicted disappointing range of $35-40 million. To make matters worse, the first Shazam movie made $53.5 million in its opening weekend, so this is a huge drop in numbers.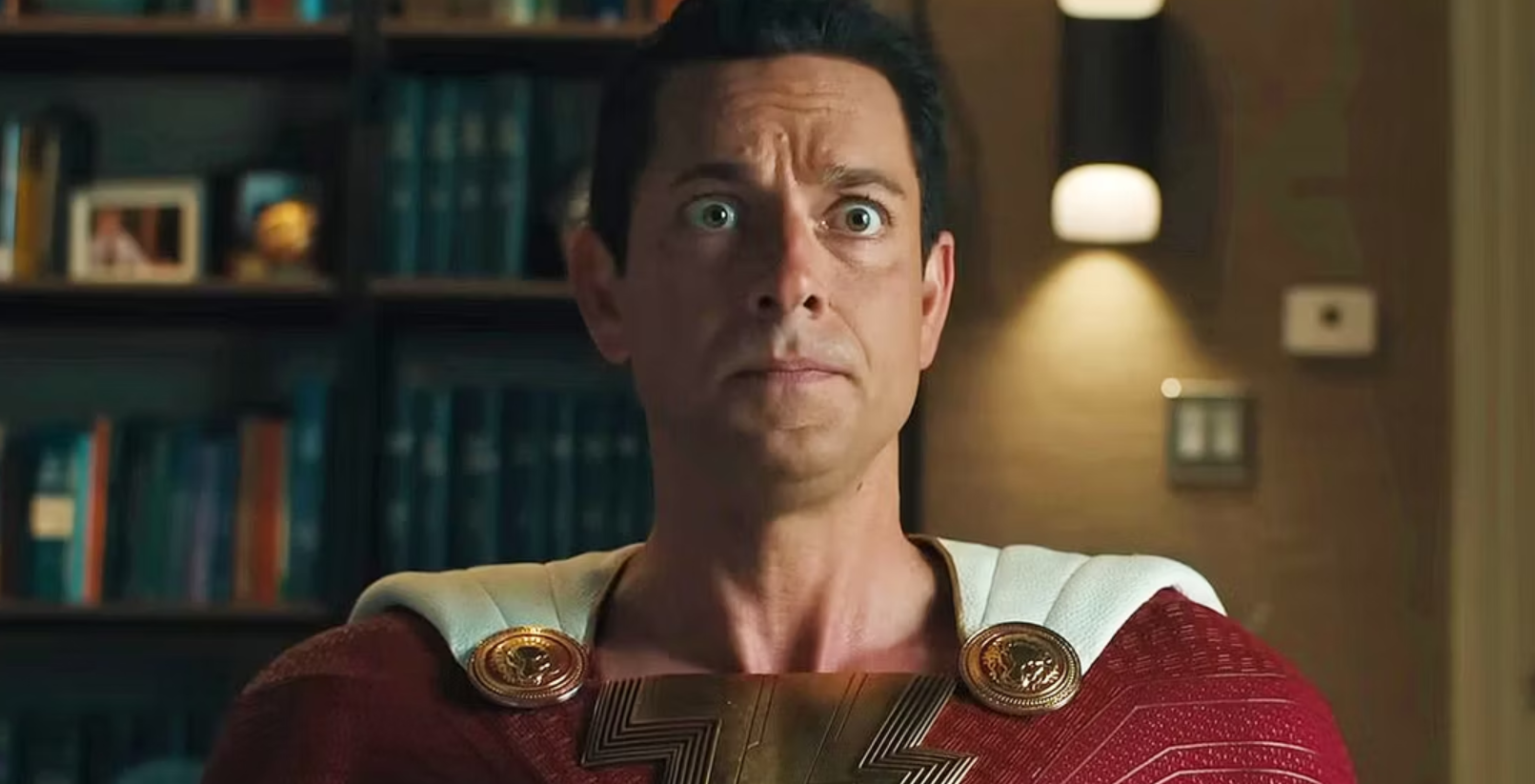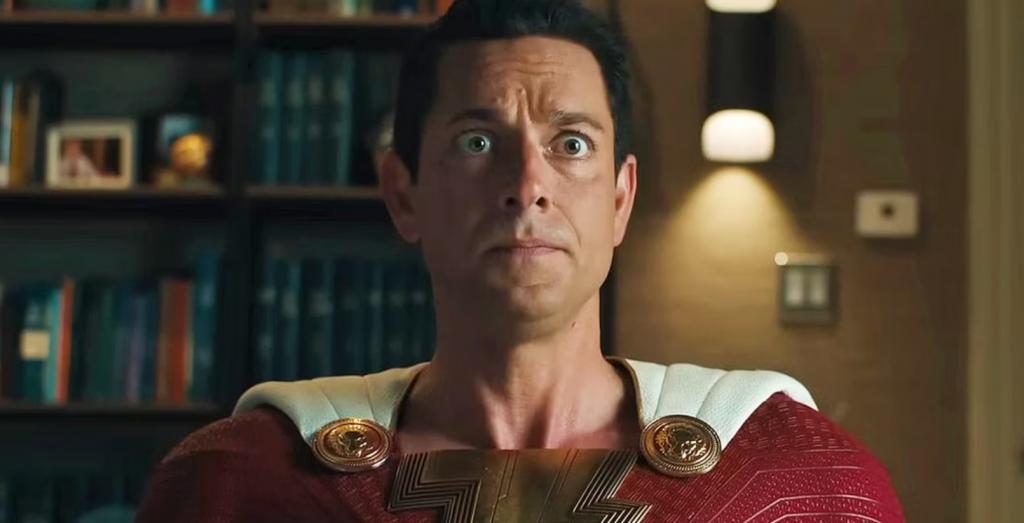 And it's not just in the US, the movie only managed to make $35 million overseas, bringing its worldwide gross to only $65.5 million. That's a far cry from the first movie's success, which made $140 million in the US alone and a total of $366 million worldwide. Now, you might be wondering why the movie didn't do so well. Some people are saying that it's because the critics didn't like it. The movie currently has a 53% rating on Rotten Tomatoes, which is not great. Critics are saying that the sequel fell into a formulaic trap and didn't capture the same joy and magic that the first movie had.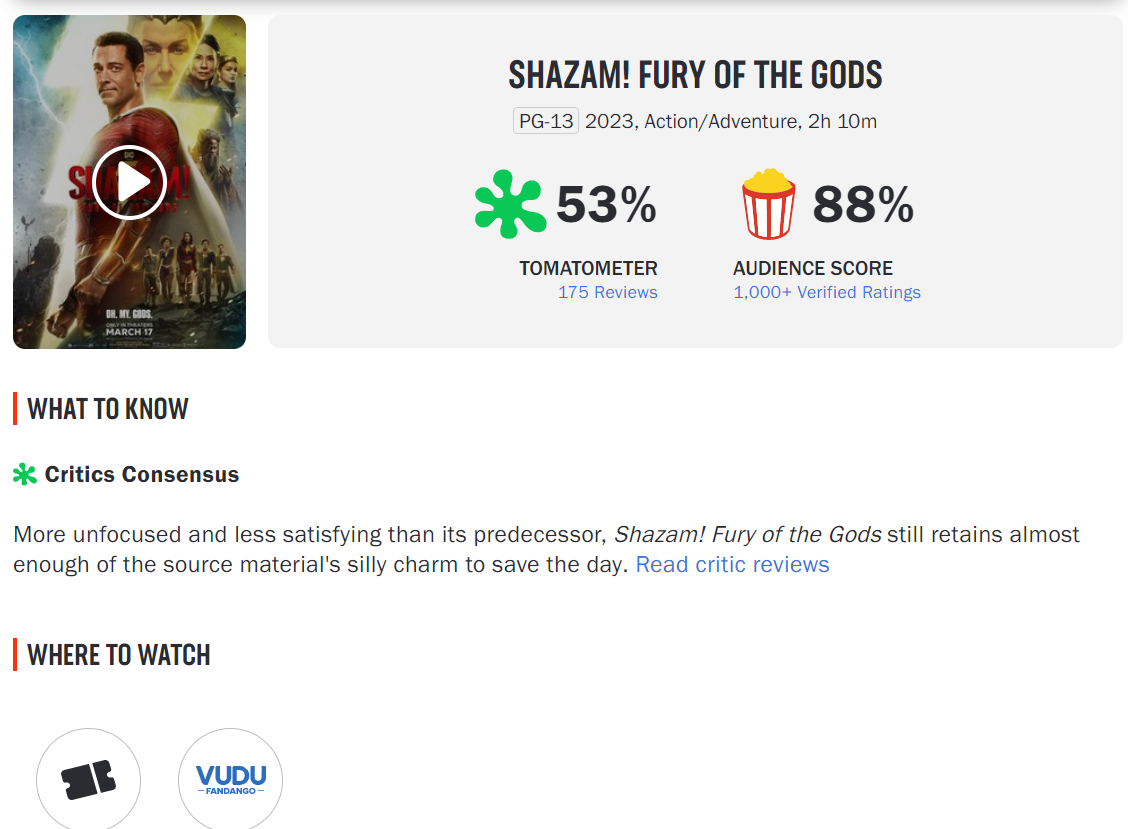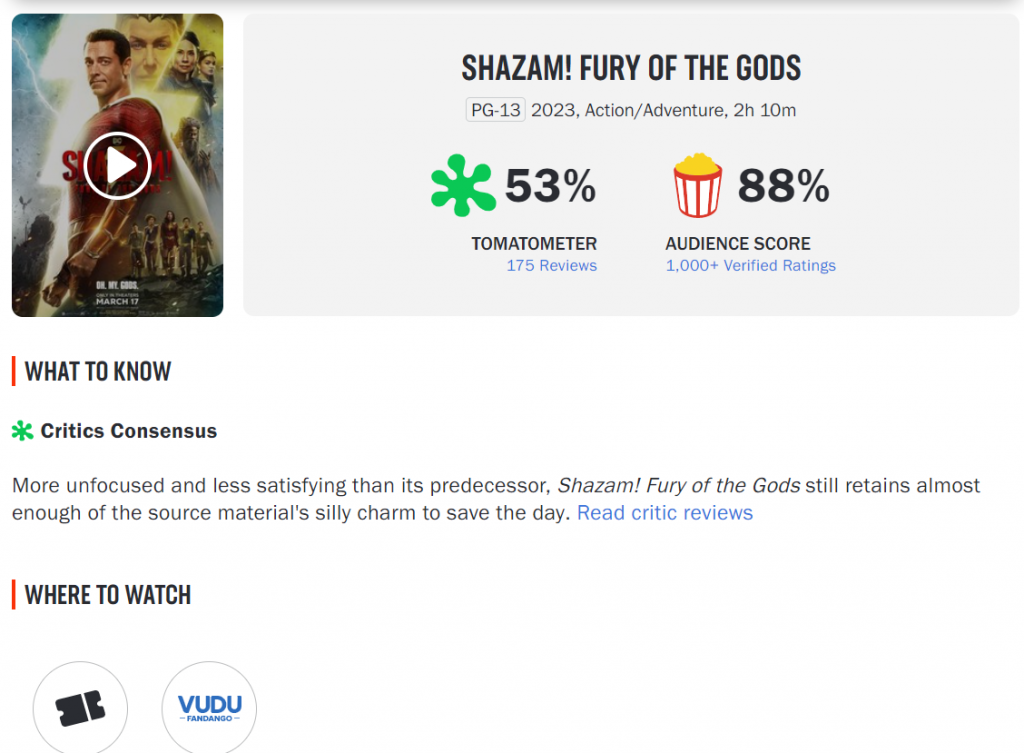 But the audience score is 88%, so maybe it's just a matter of taste. Others are blaming the lack of brand confidence in the DC Extended Universe (DCEU). You might have heard about the internal shakeups at Warner Bros. Pictures' parent company, Warner Bros. Discovery. They took a hatchet to an array of content under the shared branding, including the deep-in-production HBO Max Batgirl movie. A new regime took over with designs to reset everything, leaving long-planned offerings such as Shazam! Fury of the Gods with the stigma of being continuity leftovers.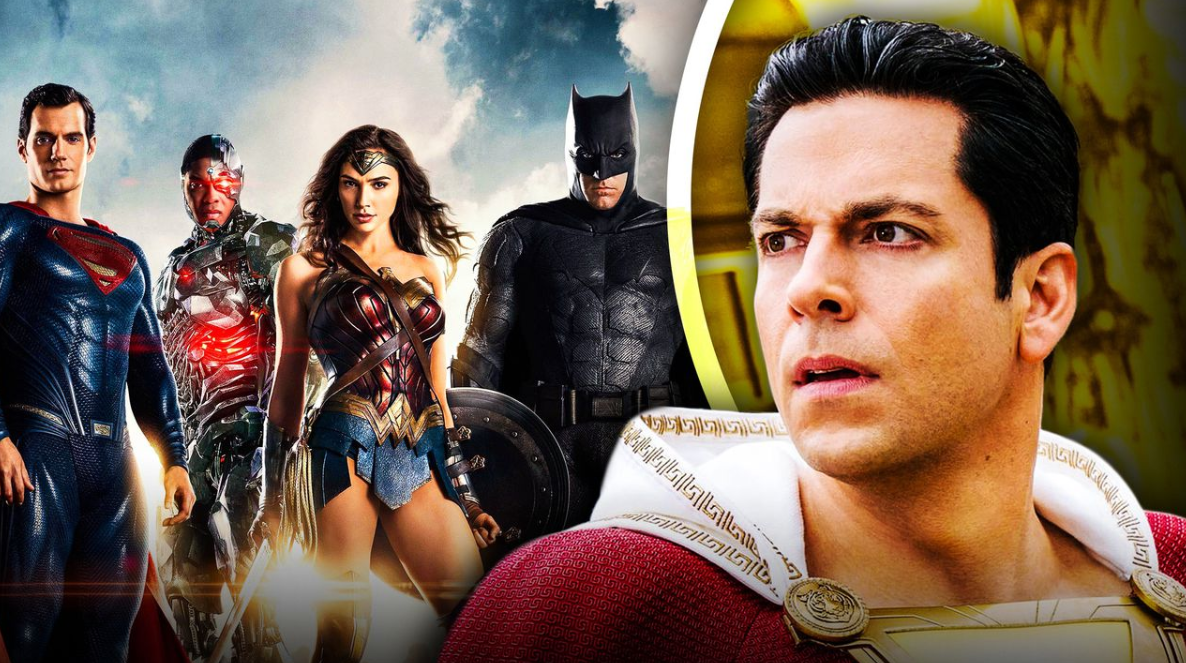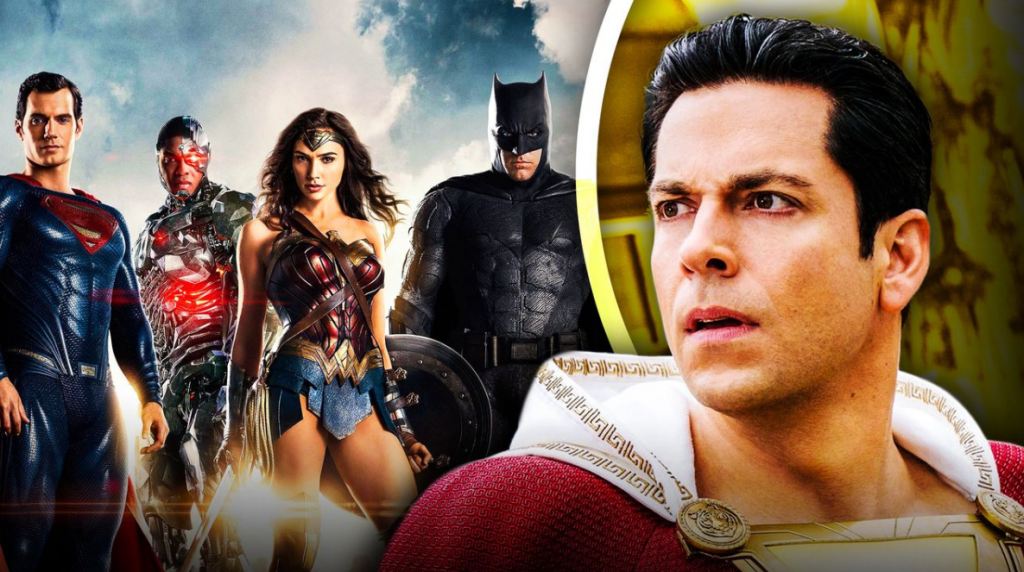 Whatever the reason may be, it's clear that the movie didn't live up to expectations. The budget for the movie was only $125 million, which is a lot less than most superhero movies these days. But even with that lower budget, the movie is still not going to make as much money as the first one did. It's a shame because the first movie was a real dark horse. It had a lower budget than most superhero movies and yet it managed to become a fan-favorite hit. It was a promising seed from which an exponentially more lucrative sequel would sprout.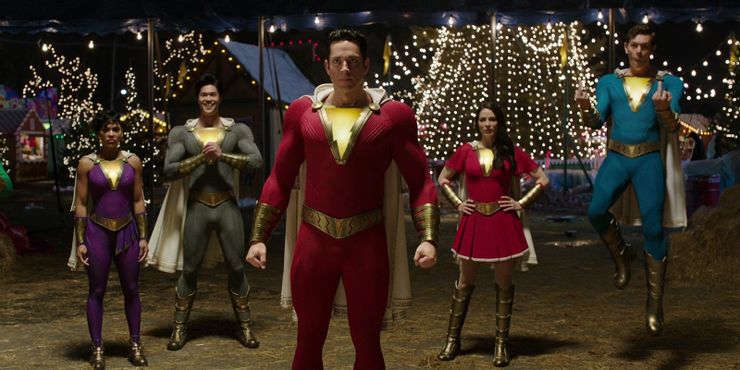 But it looks like that's not going to happen now. It's not just Shazam 2 that's struggling at the box office either. Marvel's Ant-Man and the Wasp: Quantumania is also not doing so well. It's been out for over a month now and it's only made $453 million worldwide. That might sound like a lot, but it's unlikely to ever cross the $500 million threshold. It's a tough time for superhero movies right now. The genre's omnipresence continues to be threatened by underwhelming box-office performances. It's a shame because there are so many great superhero movies out there. But it seems like audiences are getting tired of the formula and want something new.
So, have you watched Shazam 2 yet? Let us know if you liked the new DC movie in the comments.
Follow us on Facebook, Instagram & Twitter for more content.
Also Watch: