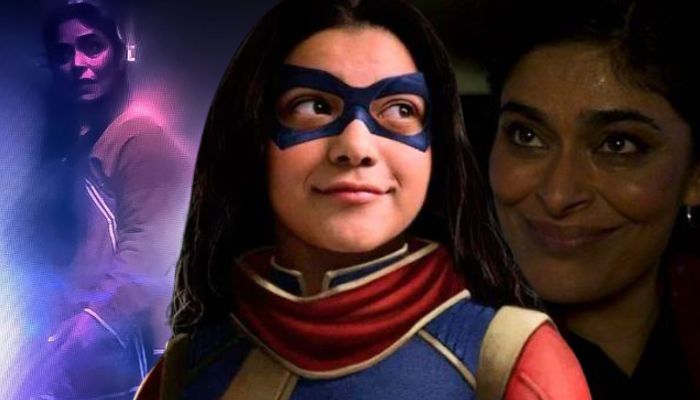 Ms Marvel left us on a cliffhanger, wondering who exactly Kamala's great grandmother and Kamran's mother Najma is, whom Kamala meets in Kamran's car. And more importantly, how did they know that Kamala would be there at that exact moment? And even more importantly, why is Najma keep coming into Kamala's visions when the bangle lights up? These are some questions that have been too hard to answer because of the immense number of possibilities where things could go in the future episodes. But we are trying anyway, so do let us know if you think we are onto something!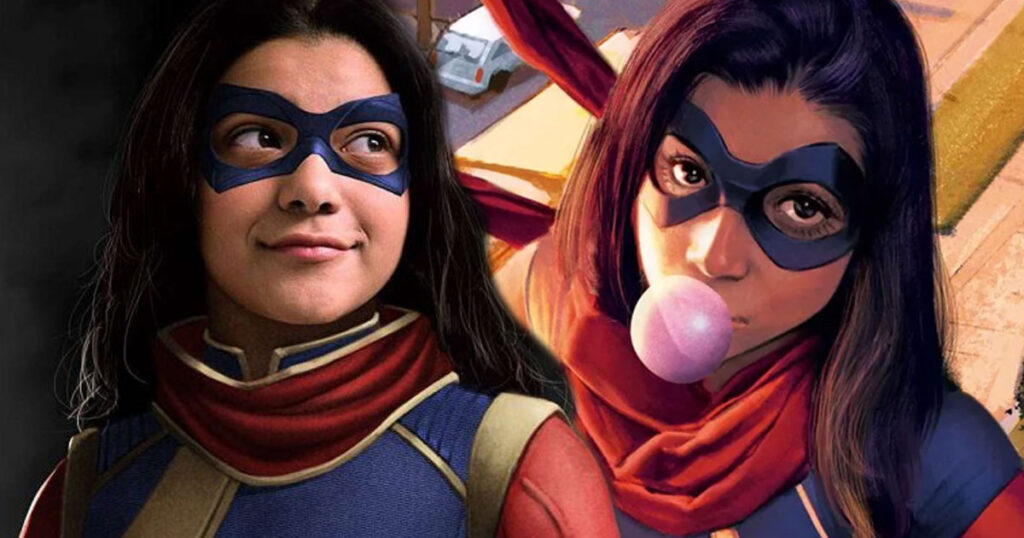 After an Easter egg-filled first episode, Ms. Marvel took things to another level with a hint-filled second episode. This episode focuses on Kamala discovering more and more about her powers via tests and practice. And to help her, Bruno is mostly right there alongside her. This is where he mentions that the Bangle, which everybody thought was the source of power, was actually just an artifact. It seemed to have activated the powers inside Kamala, that had always been there. And as she used the Bangle more and more, she started having these visions of an old lady who is holding her hands out to Kamala.
What's concerning about these visions was that gradually, these visions were becoming more sudden and interruptive. But then we find an answer at the end of the episode when Kamala's love interest in the second entry, Kamran, suddenly appears to her aid when she is fleeing from the Department of Damage Control. And right there with him is the woman in Kamala's visions. And she turns out to be Najma, Kamran's mother. She reveals she had been looking for her, which makes no sense at this point, given we have no context. But who is she?!
WHO IS NAJMA AND WHY WOULD SHE BE LOOKING FOR KAMALA?
Now that is a question that has many viewers troubled! The character Najma, Kamran's mother, has never been more than that. But it doesn't mean that has to be true for the MCU, and after the second episode's cliffhanger ending, we know that Najma will be a major character. The first possibility about Najma's real motive in the MCU can be similar to Lineage's. Now, in the comics, Lineage was a mob boss-turned-Inhuman, who hired Kamran(who turned into an Inhuman when Black Bolt released Terrigen Mist onto Earth) to bring in Kamala. Now Kamran started to get close to her by talking about Bollywood movies and eventually brought her to Lineage.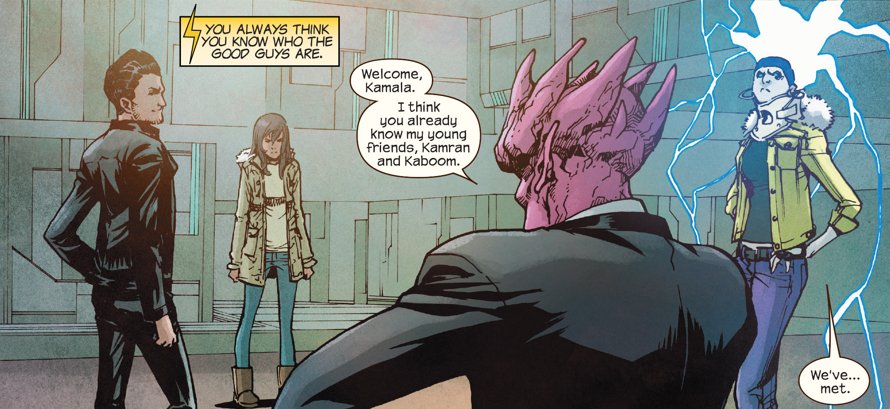 This makes sense because this is exactly what Kamran did to get close to Kamala in the latest episode. But there is another possibility that matches a villain story of another Marvel character. The name Najma means star in Arabic, so this could hint toward Najma being the Captain Marvel villain, Star, who had a minor character arc. This can be true because this is what Marvel did when they changed up Arthur Harrow for Disney+'s Moon Kight. And then there's another theory that suggests Najma is none other than Aisha, Kamala's great grandmother, herself. There were some factors that supported this theory Ms Marvel's funky-pop collection proved them to b different people.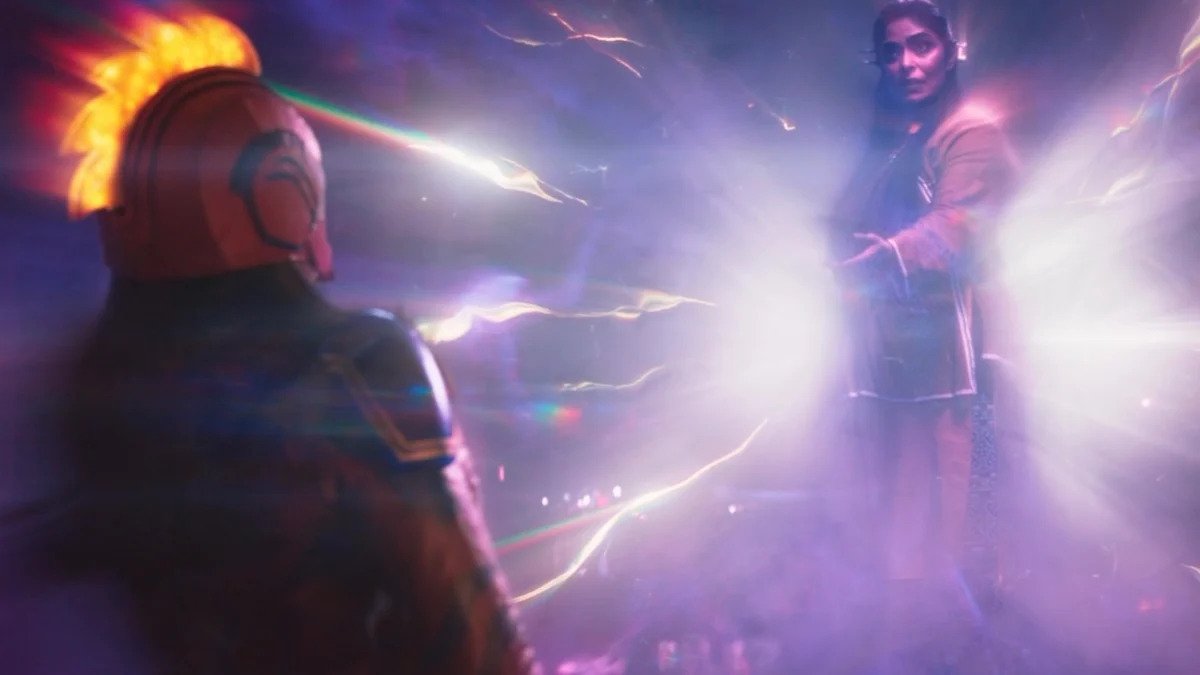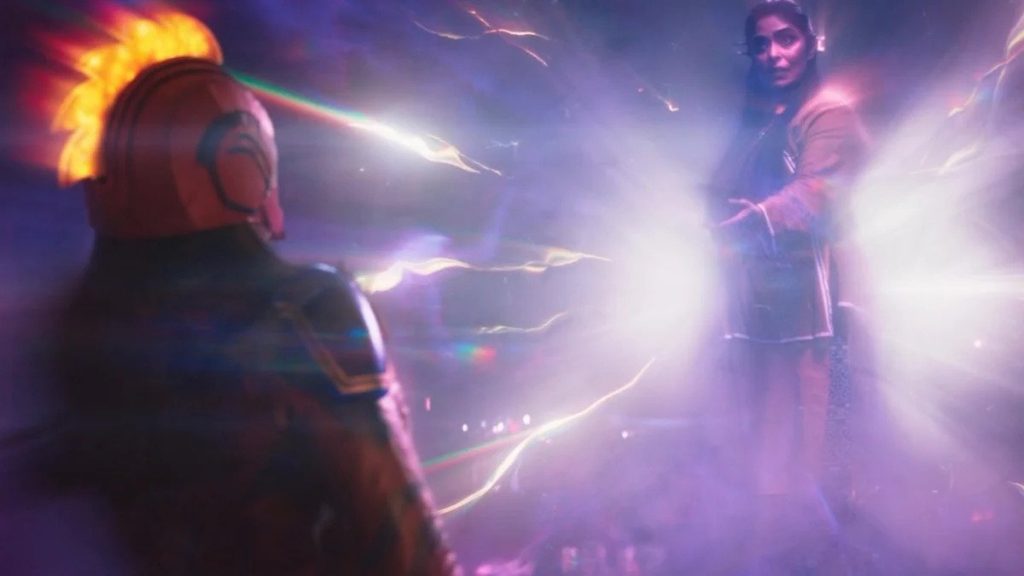 All these possibilities explain who Najma can be but no one of them explains why she is looking for Kamala. And how is she coming into Kamala's visions? Now there is something that is a bit of a stretch but can explain the connection between Kamala and Najma by explaining the connection between Najma and Aisha. Kamala's powers activated when she wore the bangle that previously belonged to Aisha.
AISHA'S BANGLES: OUR EXPLOSIVE THEORY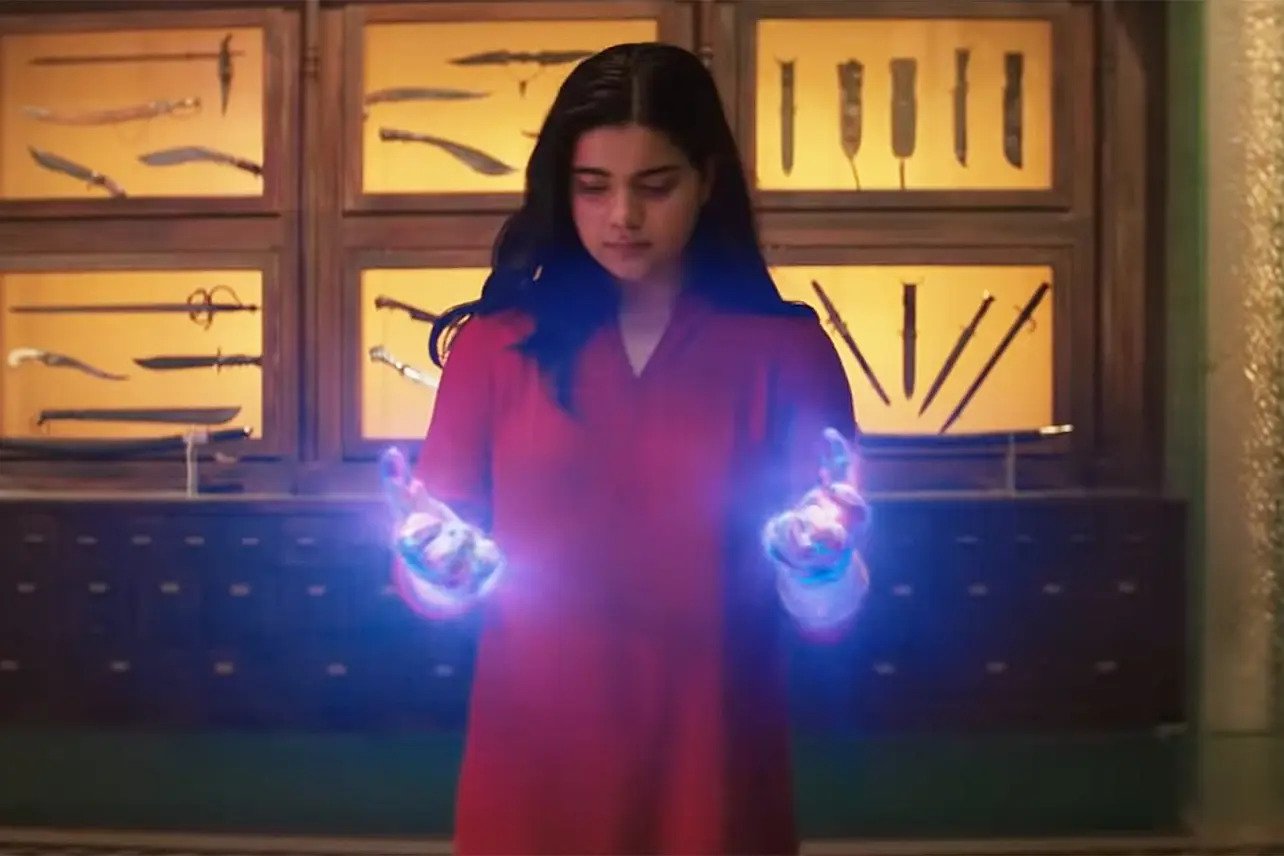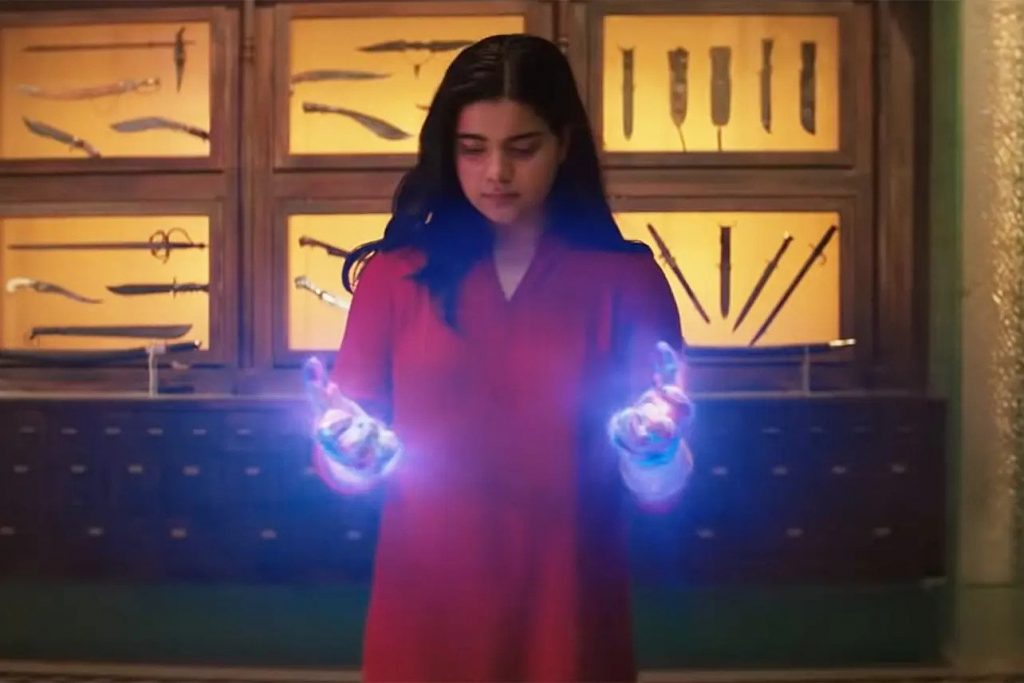 Bangles commonly exist in pairs. So if Kamala has one of them, there should be another one out there. But we have a theory that suggests that Aisha had both of them, back in 1947, because that was when she disappeared. We think she didn't disappear but was killed by none other than Najma. However, she could only get ahold of one bangle because Aisha gave the other one away to her daughter, Sana. Now, Najma dons the other bangle and that's her connection to the wearer of the other bangle, Kamala. This theory is supported by the crazy stories about Aisha who "was obsessed with her fantasies" and put "curses on people". Maybe she did it all but they were bad people. And since she had the bangle(s), she did it with their powers.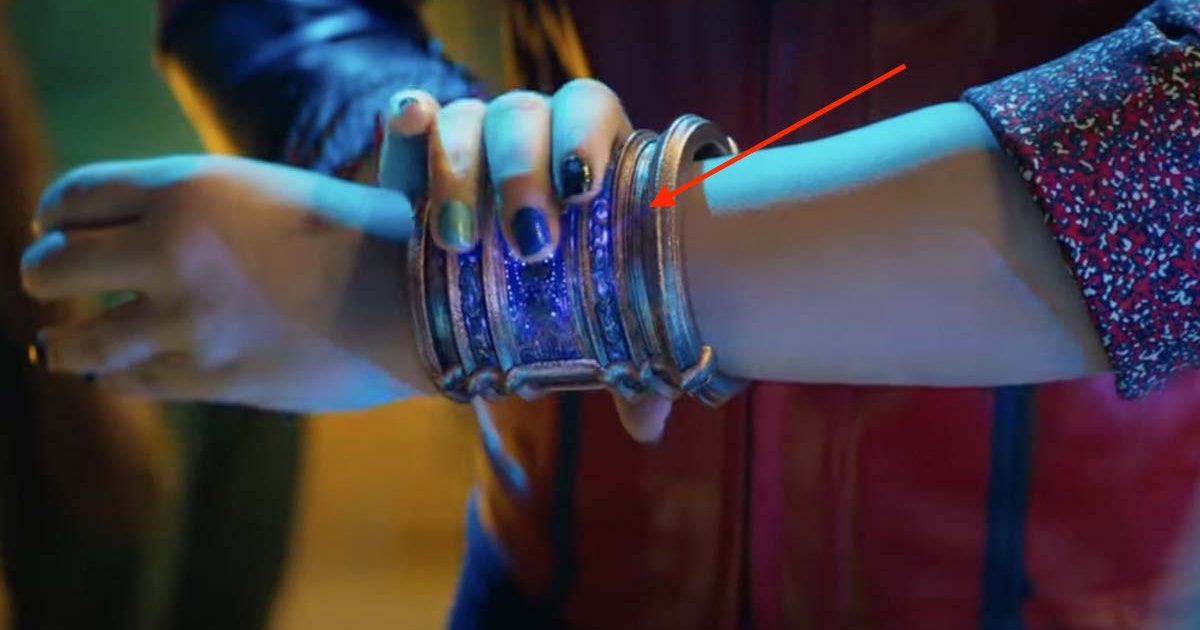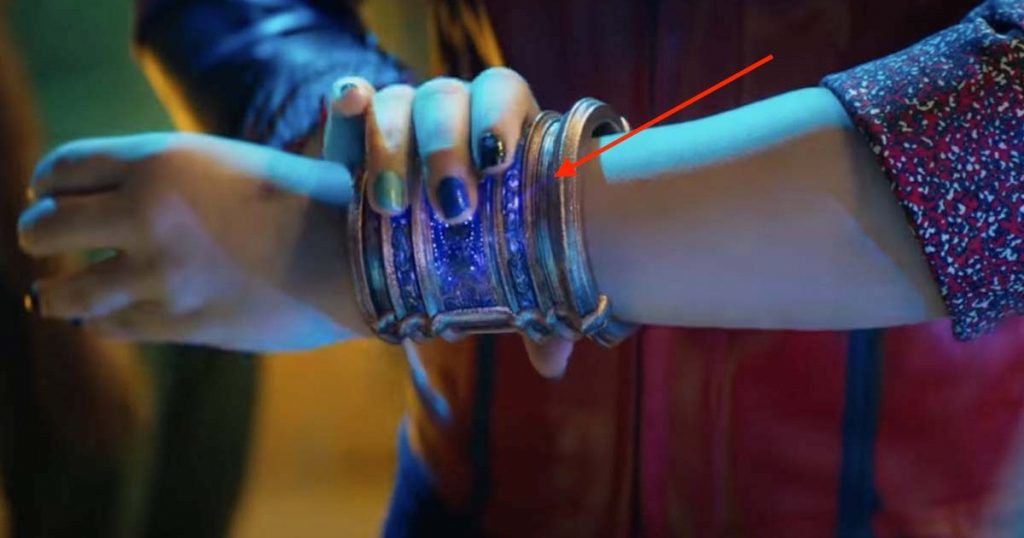 Now, Najma seems quite young for someone who was alive in 1947. So, the only reasonable explanation seems to be that the bangle gave her a long life. Another one would have to be that she is like Lineage, an Inhuman, but that seems impossible as Marvel may not be bringing Inhumans into the MCU just yet. But the important thing is that she is here so she might go after Kamala for the other bangle. This seems far-fetched but at this point, with all we know, Najma might not have the best intentions.
Do you think this might be true? Do let us know in the comments.
Follow us on Facebook, Instagram & Twitter for more content.
Also Watch: