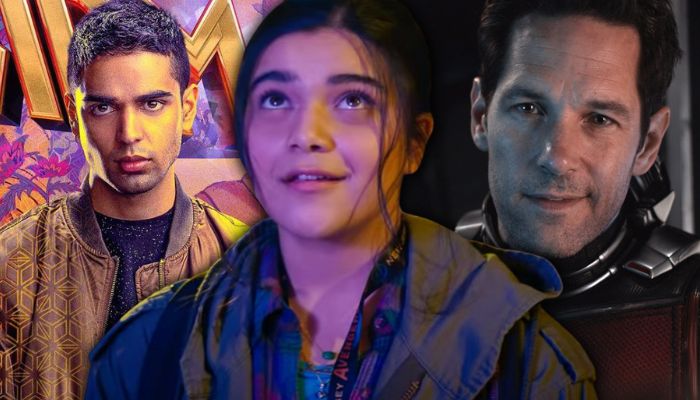 After a long week, the second episode of MCU's most aware show, Ms. Marvel, is finally out. The episode paid homage to a bunch of old MCU movies, comic moments, and old comic book references. While most of them were as clear as day, we think some might be too subtle to be noticed with everything on the screen. That is why we have prepared a list of all the Easter eggs in Ms Marvel episode 2 that we think you might have missed. Don't forget to let us know if we got 'em all.
EASTER EGGS IN MS. MARVEL EPISODE 2
1. ANT-MAN'S POWERS AND PAUL RUDD'S ALIEN GENES
This episode covers the first few days that Kamala has known about her powers. So she starts testing them out and eliminating every failed possibility. One of the powers she mentioned she test for was like Ant-Man. This is a direct reference to Kamala's affection for the superhero. Moreover, this is adapted from the comics, as well, where Kamala had shapeshifting abilities. So, she shrunk herself to the size of an ant. So, in the comics, she does, in fact, have Ant-Man's powers, even if she doesn't in the MCU. The irony, am I right?!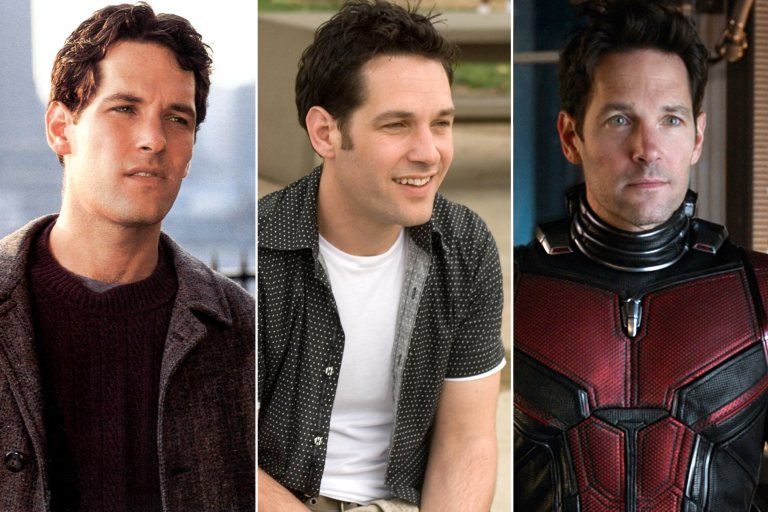 Another thing that Kamala mentioned was how much she was like Scott Lang because both of them look younger than they are. This is clearly referencing the running joke in the real world where everyone claims that Paul Rudd doesn't age. Turns out, that people say that about his characters as well. Good for you, Mr. Rudd.
2. THE 'CAPTAIN MARVEL' JOKE THAT HIT LIKE A DAGGER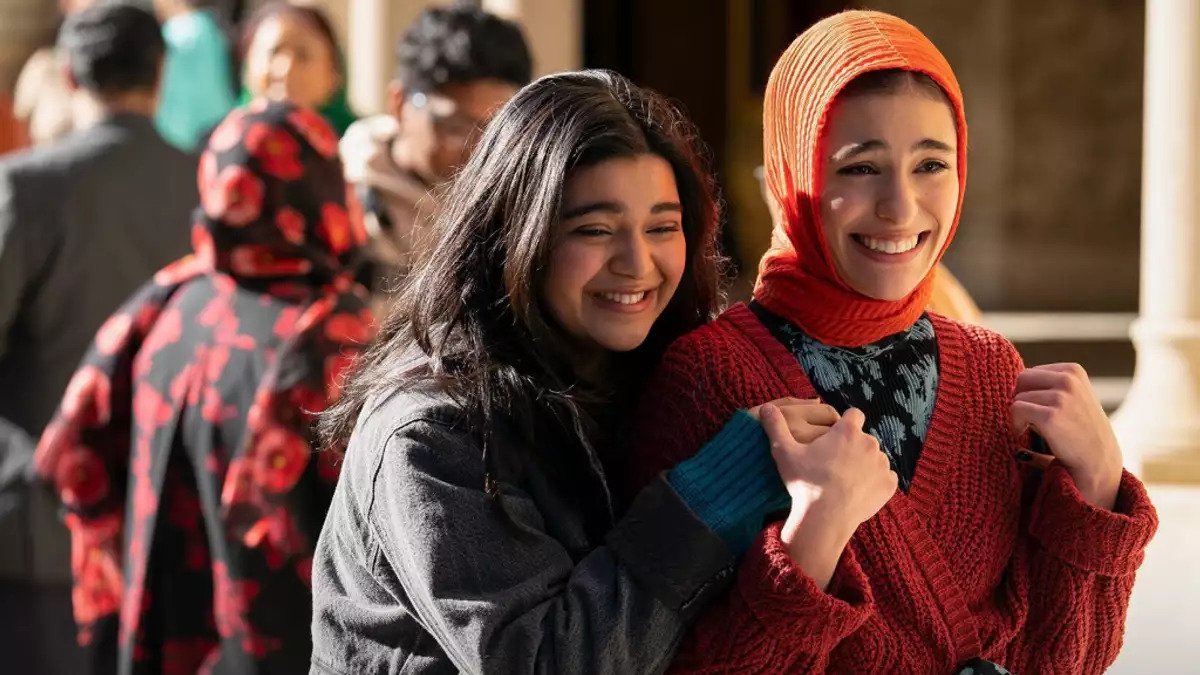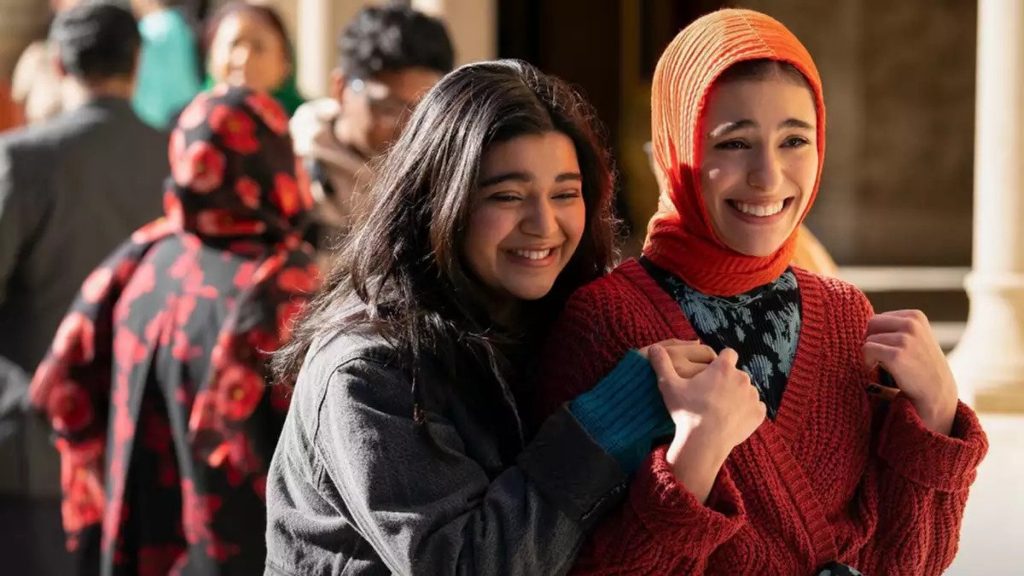 When Ms. Marvel was introduced for the first time, many readers claimed her to be a cheaper version of Carol Danvers' Captain Marvel. This was supposed to be a joke but later turned out to be constructive criticism, given Kamala's popularity today. So, it was fitting to see this joke in Ms. Marvel's live-action series where we see people calling Kamala's superhero a "Budget Captain Marvel". Marvel does know how to get back at critics!
3. THE KAMRAN PLOT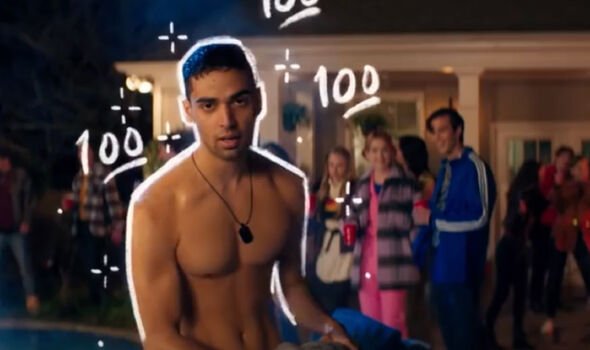 This new episode saw Kamala's hormones working overtime when she saw a new character, Kamran( Rish Shah). Then we see them meeting again, this time when he is shirtless and is jumping from a rooftop, into the pool. The following scenes saw Kamran getting cozy with Kamala by giving driving lessons and talking about Bollywood movies. But this may have sounded very familiar to the comic book readers because most of these talks are panel-to-panel references to the original Ms. Marvel comic issue. But just like in the comics, Kamran turns out to be shady as he picks up Kamala at the end of the episode. Where we see his mother, who has some crazy villain vibes.
4. THE ORIGIN OF KAMALA'S POWERS!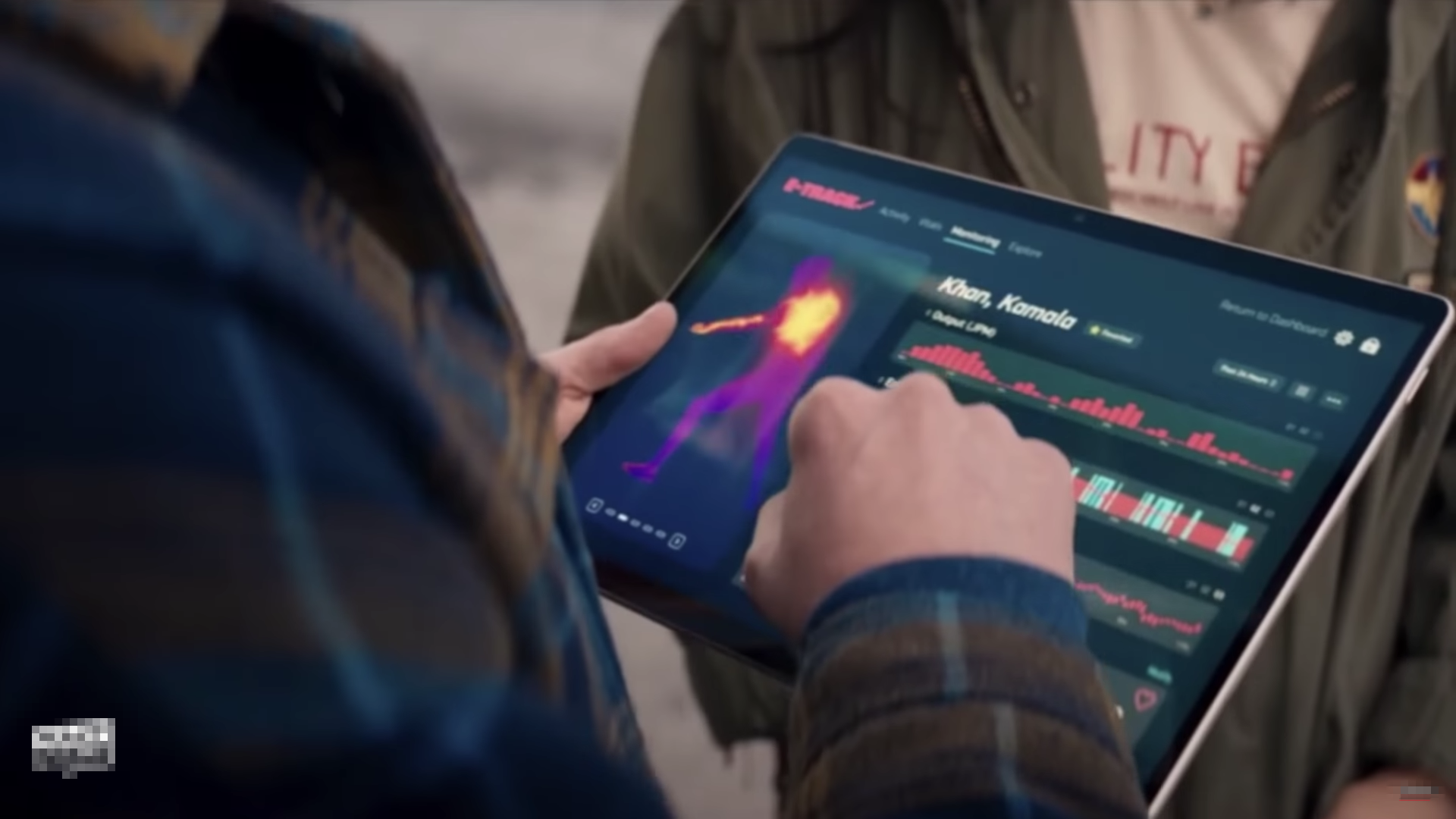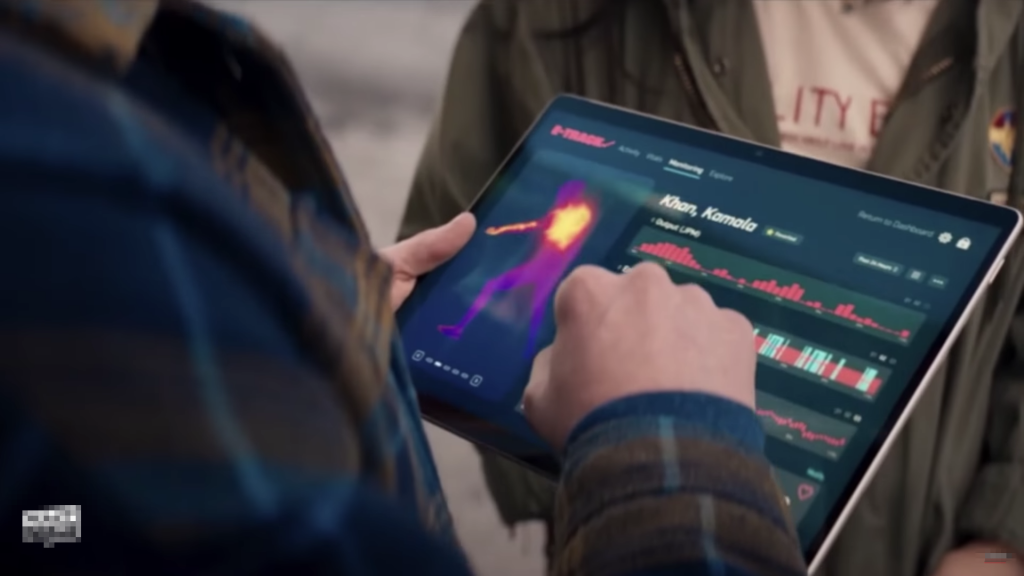 The new Disney+ show features Kamala's best pal, Bruno as somewhat of a genius. So he checks upon Kamala's body with a thermal camera to understand the nature of Kamala's powers. However, what he comes to know is that the bracelet we think is the source of her powers is merely a switch that enables her inner power of Kamala to be channeled. Many people have blamed Kamala to be artificial since her powers come from a bangle that anybody could have worn. But this fact proves that Kamala's body was already powered, exactly like in the comics!
5. KAMALA COMPARES HERSELF TO AN ASGARDIAN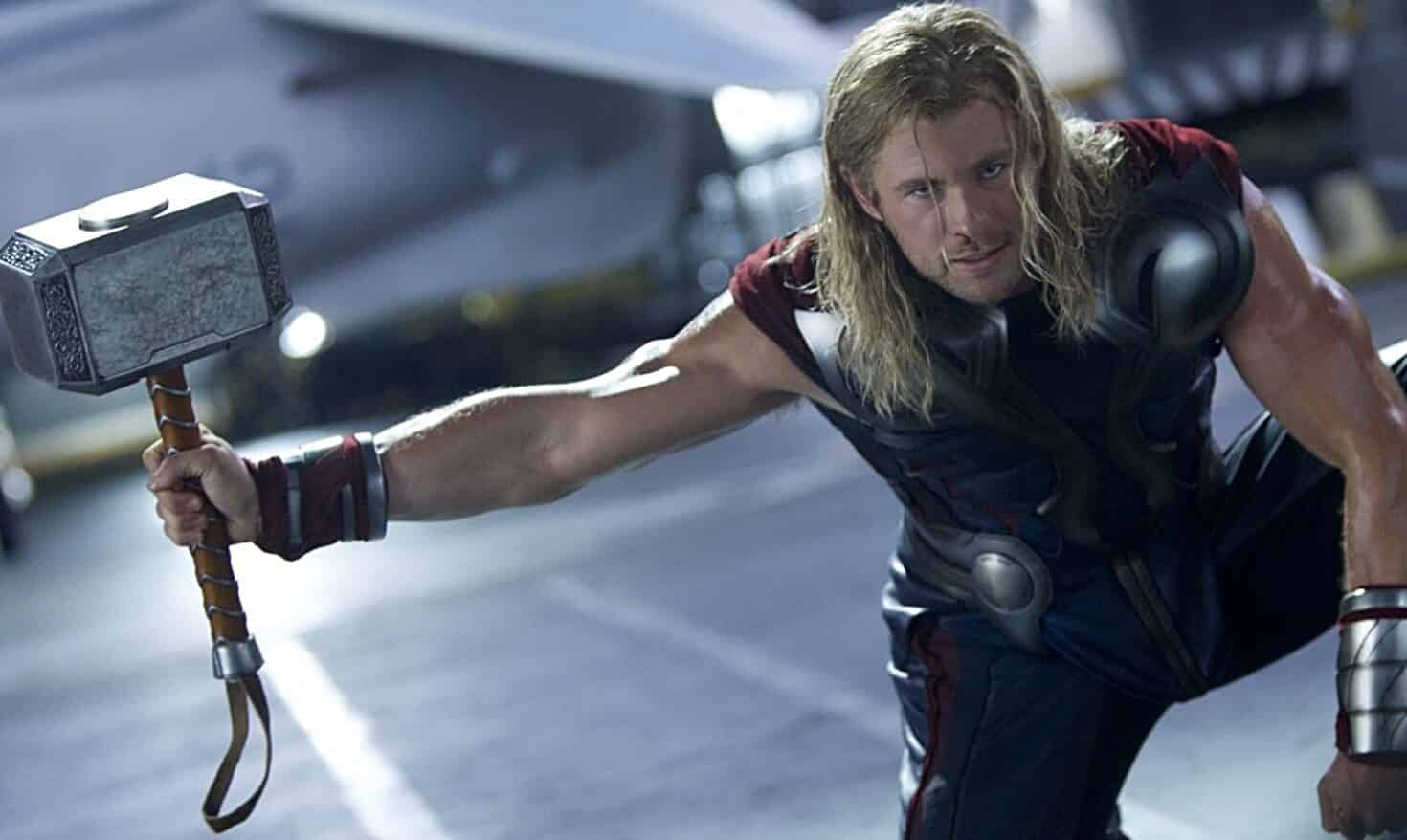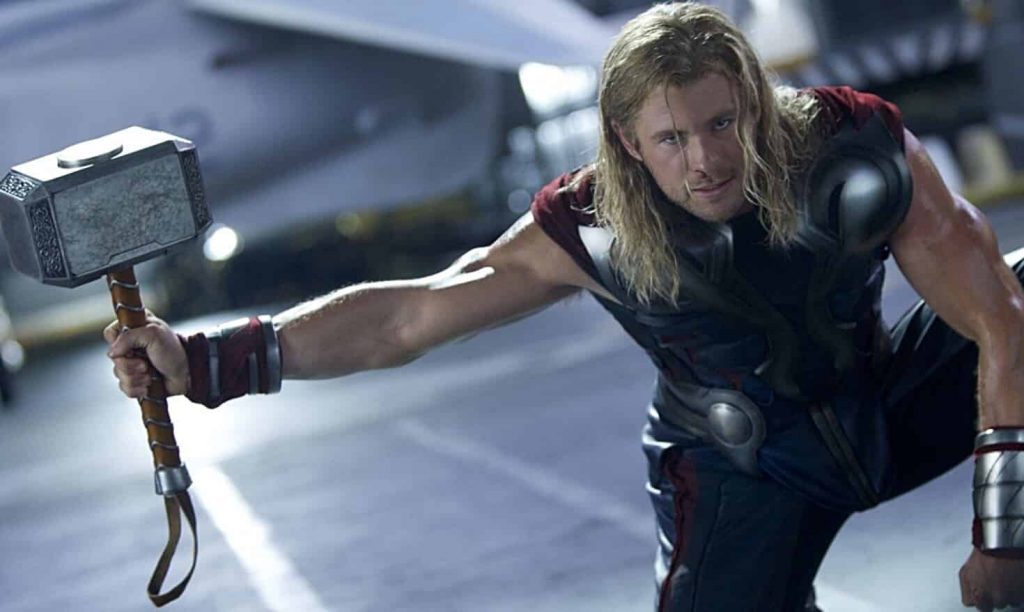 When Bruno lets Kamala know that she was a powered individual long before she found the bangle, she brainstorms the possibilities of how it can be true. This is understandable, given the ultra-ordinary nature of her family, as of yet. So, one of those possibilities she thinks of is that she could be an Asgardian. This seems partly possible, considering that Asgardians are now a part of Terrans in the MCU. And they have been interacting with Earthlings since ancient times. So if one of them did have a baby with a human, it's almost possible that Kamala is, in fact, related to Thor! But the reason is something else which the series will get into the next episodes. And hence, this makes it one of the Easter eggs in Ms. Marvel episode 2.
6. THE ICONIC GIANT FIST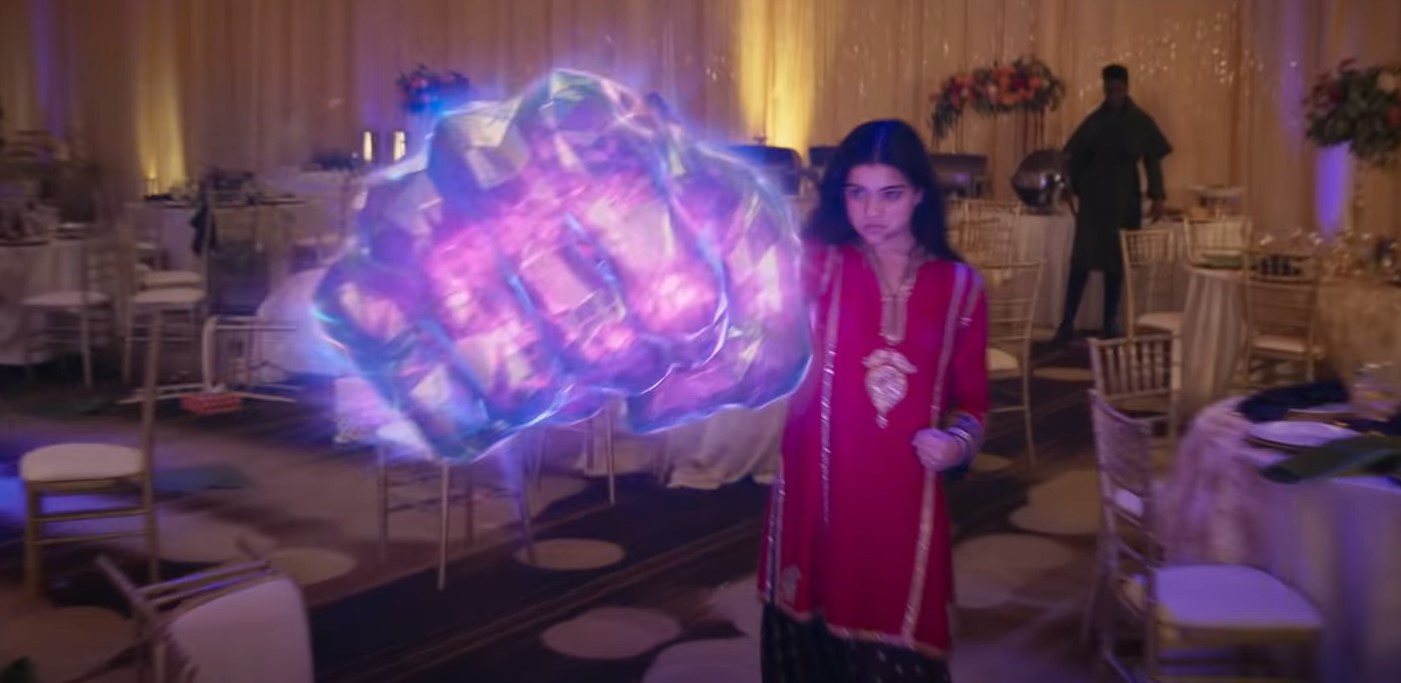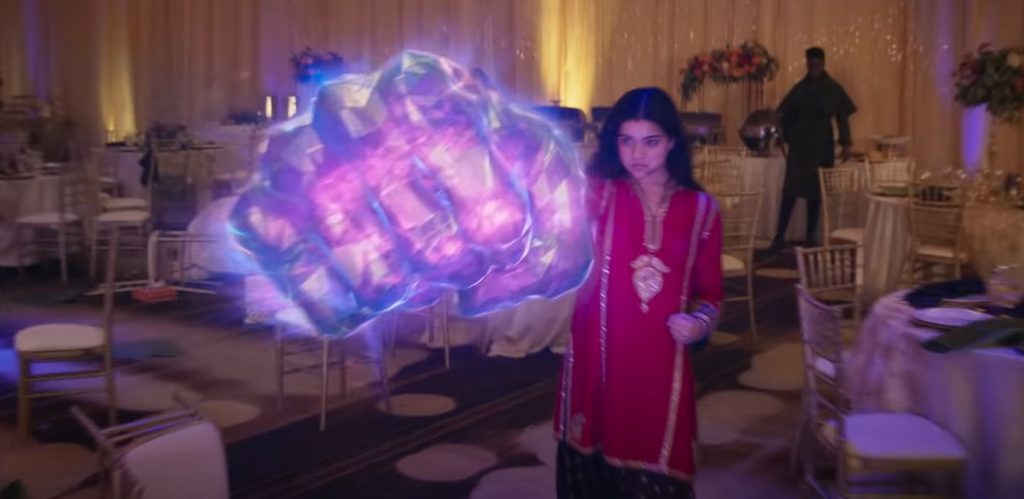 Kamala Khan has shapeshifting abilities that allow her to inflate or deflate her body whenever she wishes. And this is what she did in many of her fights when she inflated her fist to a massive size. She has used this trick enough times to be associated solely with her. So even though MCU's Kamala has a very different nature of powers they still found a way to callback to the original comics. So, Kamala's accidental 10-ton fist was actually a reference to her comic counterpart's love for the move.
7. THE ACCIDENTAL POWER SHOWDOWNS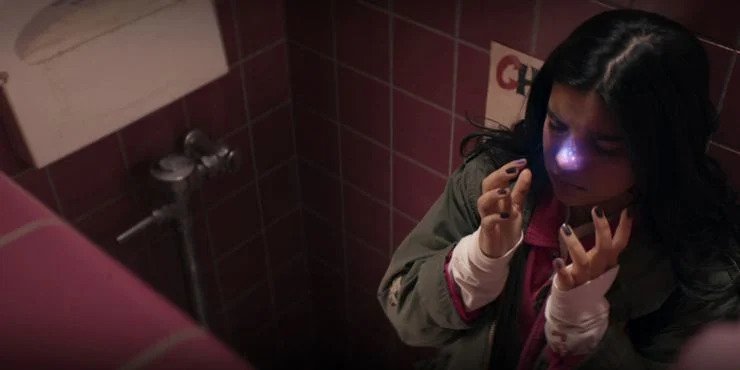 A part of the team that worked on Ms. Marvel claimed that the mysterious bangle is like a genie's lamp. So, when we see Kamala dozing off and falling alongside her forearm, her nose touches the bangle and gets covered with Hard Light. Now this resembles another character's superhero transformation very closely. Comic book fans would remember that Kamran, Kamala's love interest, turned into a Nuhuman just like that. Except, of course, he was somewhat greenish instead of purple. As we said, this episode is filled with comic callbacks.
8. A REFERENCE TO THE ETERNAL BOLLYWOOD ACTOR, KINGO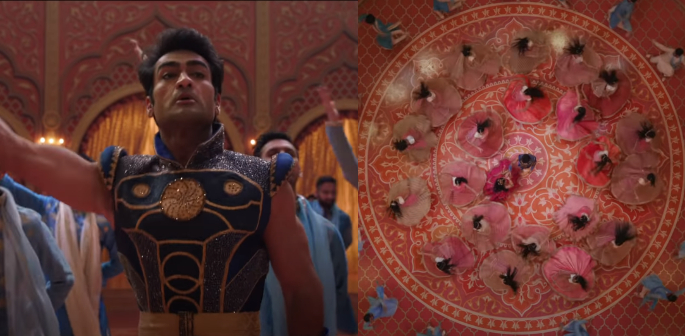 Like in the comics, we see Kamala and Kamran bond over their love for Bollywood movies. We saw them discussing just how good Shah Rukh Khan's Baazigar was, which I agree, was a masterpiece. But another actor they talk about is Kingo, the Eternal we met in the 2021 movie. The film explained how he is working in Bollywood for three generations now. He has been using aliases and make-up to differentiate between his personas, of course. It was nice to see someone else acknowledge his involvement in Bollywood other than Karun.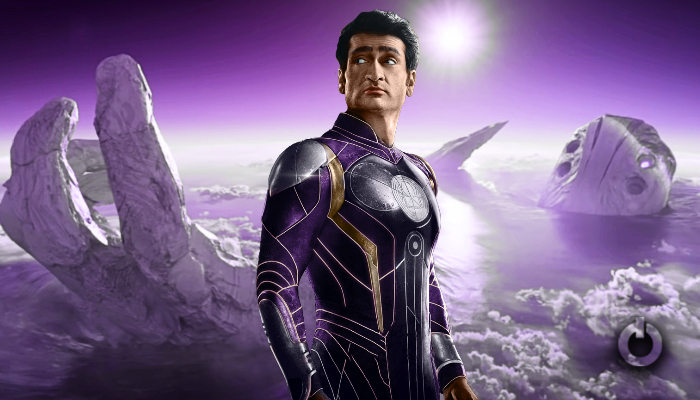 But what boggled our mind was the fact that how could people like Muneeba Khan could love Kingo Sr. without realizing that the Jr look exactly alike. How can people be so ignorant? Then again, I still can't identify BTS members, so who am I to judge.
9. THE SUPERHERO LANDING POSE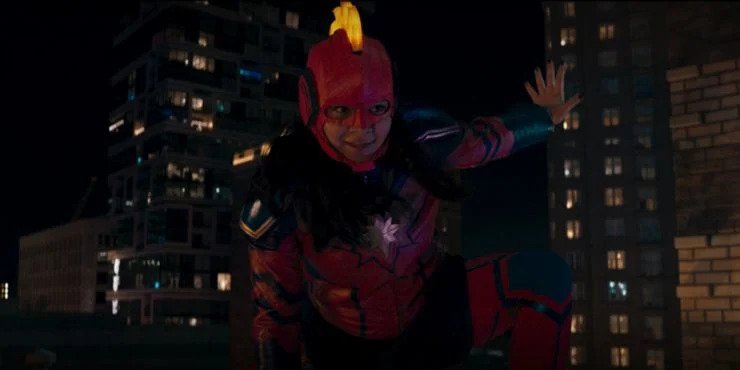 The superhero pose joke from 2021's Black Widow had its own fan base. Especially when Deadpool made so fun of a superhero landing, it was understandable. And it seems like the cosmic superhero fan-girl, Kamala Khan, is no stranger to such poses. And this is evident when she lands in one after almost saving that little boy in the mosque sequence. But as the following scene proved, don't do it before the work is done. Otherwise, Yelena Belova will come by to teach you a lesson.
10. THE INFAMOUS STARK DRONES!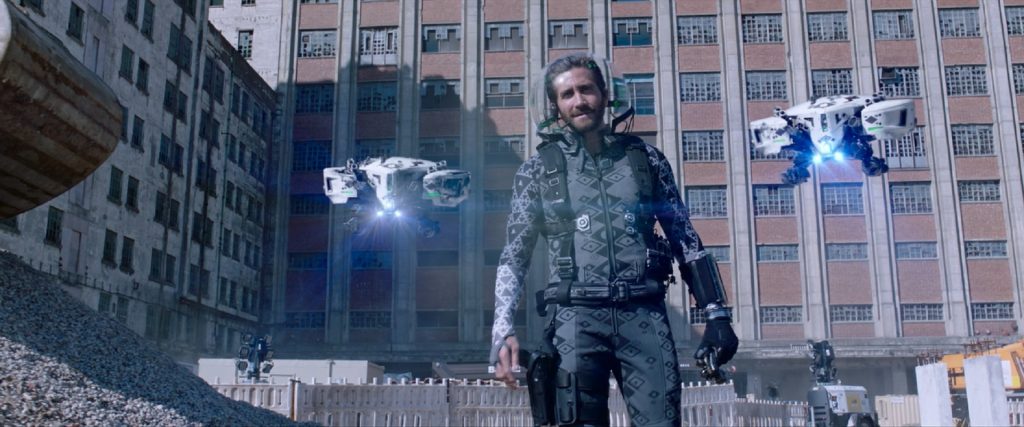 Spider-Man: Far From Home(2019) saw Spider-Man getting control over the Stark tech which included a bunch of drones that could literally do anything. They can locate an individual within minutes, regardless of the fact where he is hiding. And no to mention, they can generate illusions so big and real that no one can think otherwise. The first encounter with the drone in the movie also proved the deadly capabilities of the drone.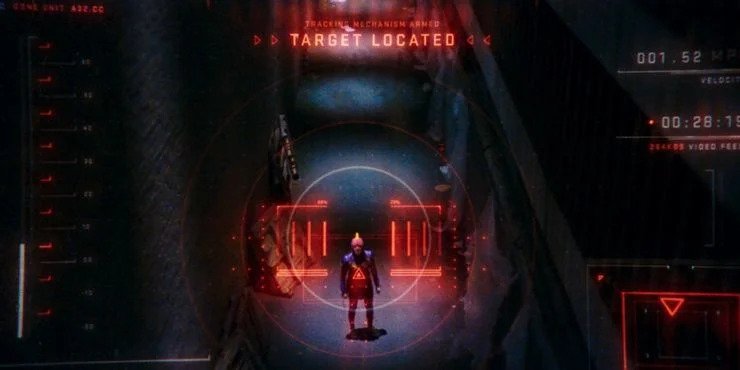 Now that the Stark tech is under investigation, the Department of Damage Control seems to have taken them under their control. Maybe this is one of the dangers that Stark's legacy will face in Armor Wars but more on that later. The last few shots of the latest episode saw Kamala being pursued by a similar drone. This proves that the DoDC has gone beyond its jurisdiction and is almost independent, now that they are hunting small kids in Jersey City.
Did you notice any other Easter eggs in Ms Marvel episode 2? If yes, then let us know about it down in the comments.
Follow us on Facebook, Instagram & Twitter for more content.
Also Watch: