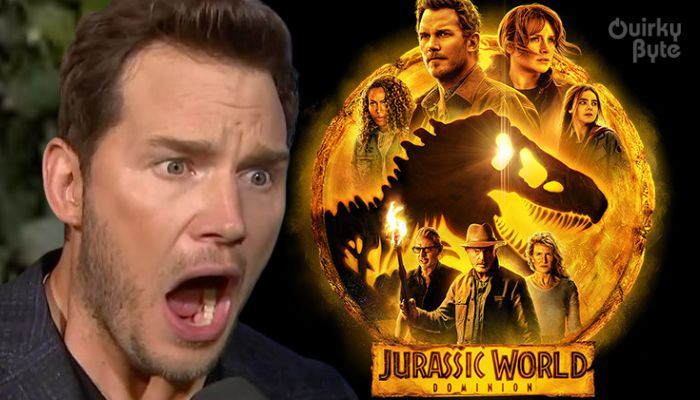 The Jurassic World franchise is one of Universal's 3 movie franchises that never disappoint them. But it seems that Dominion is swimming in hot water because the first reactions are in, and they are mixed at best. The movie is just about to release and it may not go well with the critics. First, let's look at the Early Reactions of Jurassic World: Dominion, and then we'll talk about how it could perform.
#JurassicWorldDominion = BAD. It ignores the premise it should've had from the start, instead synthetically engineering 2 entirely different, uninteresting & hollow stories that it struggles to connect. Some effects look polished, some ropey. Worst of the franchise. pic.twitter.com/0xbyUR6O9d

— Courtney Howard (@Lulamaybelle) June 7, 2022
Truly, Jurassic World Dominion is bad. So bad. It's too long, it's wildly repetitive & the dinosaurs are window dressing for multiple uninteresting, unrelated stories. The actors do their best but its all just overindulgent & pointless. One of, if not the, worst in the franchise.

— Germain Lussier (@GermainLussier) June 7, 2022
It delivers the spectacle you expect, but #JurassicWorldDominion feels underwhelming for a finale as it treads familiar ground. Lovely to see the OG trio though and their strand is the strongest, even if it unwittingly highlights how bland the JW characters are by comparison. pic.twitter.com/IT2yXfhMFY

— Ian Sandwell (@ian_sandwell) June 7, 2022
Well, it seems that people are really disappointed with the film.
It brings me no joy to report that #JurassicWorldDominion is a MASSIVE disappointment. While the film does feature some incredible dinosaur sequences and it is great to see the original cast back on the big screen, the film fails to deliver on what the previous films promise. pic.twitter.com/AsGoqMsrSf

— Scott Menzel (@ScottDMenzel) June 7, 2022
It pains me to say this, but I did NOT like #JurassicWorldDominion — the story was convoluted & all over the place, and it didn't feel special. There's no magic or heart to it, and it doesn't capture the awe-inspiring feeling of the original at all. Not sure who it's even for. pic.twitter.com/WjhVJaY9Nv

— Scott Mantz (@MovieMantz) June 7, 2022
Jurassic World: Dominion is easily one of the stupidest movies I've ever seen.

— Esther Zuckerman (@ezwrites) June 7, 2022
Well, these were the people who aren't happy with the film. But there are others who seem to have watched a different movie entirely while talking about Dominion.
#jurassicworlddominion is a big, roaring fun adventure. The dinosaurs are bigger and better than ever. It's non-stop Dinosaur action. And Laura Dern, Jeff Goldblum and Sam Neill's return hit the nostalgic spots. I just love them. pic.twitter.com/Z7kvy3SkpO

— Jazz Tangcay (@jazzt) June 7, 2022
GOOD NEWS: #JurassicWorldDominion is my favorite film of the new Jurassic trilogy. It's stuffed w/ thrilling dinosaur encounters & lots more Jeff Goldblum, but it's also got a great balance of creepy & inventive scenarios w/ some choice nods to what came before. A solid finale. pic.twitter.com/G6bMCDUecL

— Erik Davis (@ErikDavis) June 7, 2022
So, it's safe to say that the reactions and reviews to this movie are going to be fairly mixed. But looking at the number of bad review critiques coming in, the Rotten Tomatoes score might end up more like Fallen Kingdom (47% rotten), than the first Jurassic World (71%). Right now, it stands at 70% fresh. But that's only 10 reviews in total.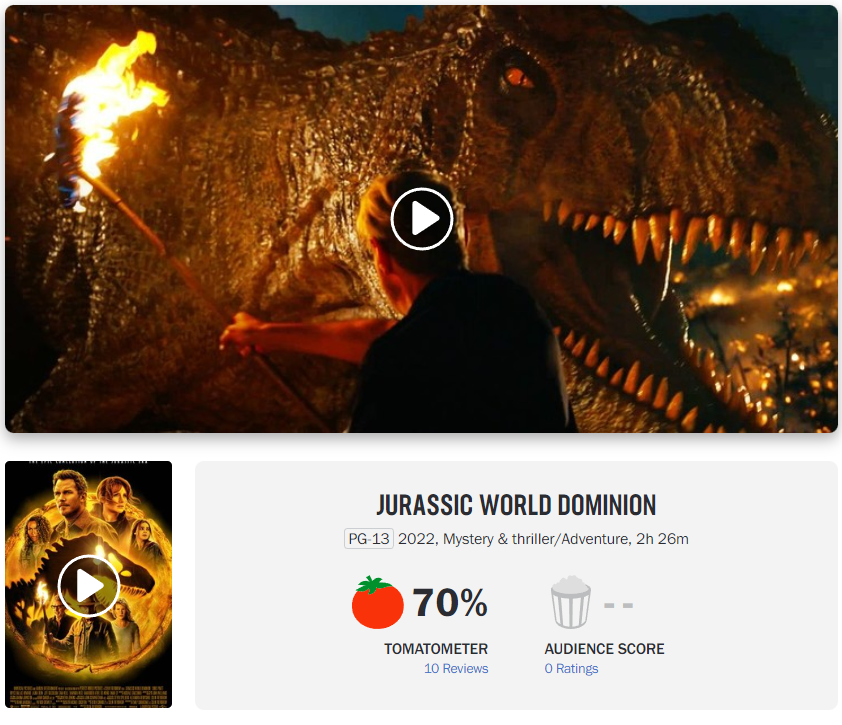 This score will definitely come down as more reviews come in. Don't be surprised if it ends up in the 50s or 40s. Either way, I do believe that Jurassic World: Dominion will still manage to make good money off of its jaw-dropping CGI and visuals. It would certainly come closer to a Billion Dollars. Whether it breaks the barrier or not remains to be seen.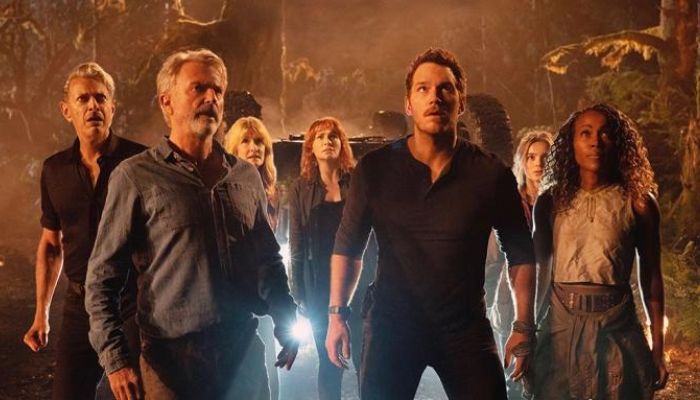 Here is the synopsis for Jurassic World Dominion:
This summer, experience the epic conclusion to the Jurassic era as two generations unite for the first time. Chris Pratt and Bryce Dallas Howard are joined by Oscar®-winner Laura Dern, Jeff Goldblum, and Sam Neill in Jurassic World Dominion, a bold, timely, and breathtaking new adventure that spans the globe. From Jurassic World architect and director Colin Trevorrow, Dominion takes place four years after Isla Nublar has been destroyed. Dinosaurs now live—and hunt—alongside humans all over the world. This fragile balance will reshape the future and determine, once and for all, whether human beings are to remain the apex predators on a planet they now share with history's most fearsome creatures. From Universal Pictures and Amblin Entertainment, Jurassic World Dominion propels the more than $5 billion franchise into daring, uncharted territory, featuring never-seen dinosaurs, breakneck action, and astonishing new visual effects.   
Do you think Jurassic World: Dominion will make it big like its predecessors? What are your thoughts on these early reactions of Jurrasic World: Dominion? Let us know in the comments.
Follow us on Facebook, Instagram & Twitter for more content.
Also Watch: