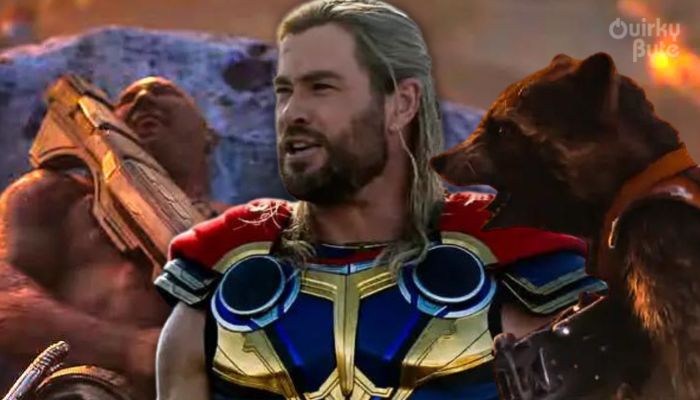 'Thor: Love and Thunder' is all the craze right now among Marvel cinephiles. And recently, they announced the release of the tickets via a TV spot. And this TV spot, featuring Guardians of the Galaxy fighting alongside Thor, was a long time coming for Guardians fans. Keep up with the post to find more about this footage revealing Guardians of the Galaxy in Thor 4.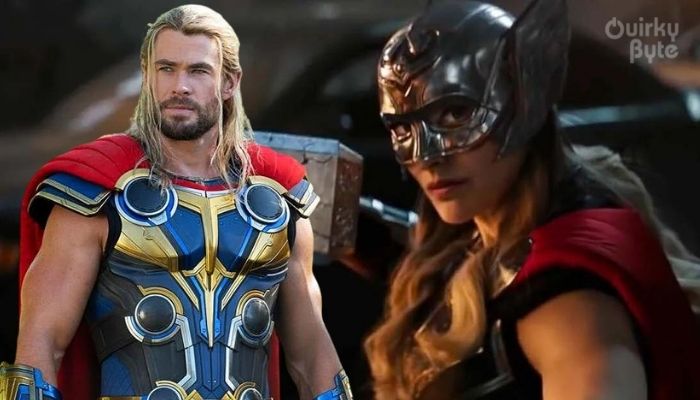 Thor: Love and Thunder is the newest addition to the Thor franchise and the sequel to Taika Waititi's blockbuster, Thor: Ragnarok. The movie will be featuring Chris Hemsworth's Thor with Jane Foster's Mighty Thor and Tessa Thomspon's Valkyrie. Against them will be standing Christian Bale's Gorr the God Butcher. And joining them will be the Greek Gods and the Guardians of the Galaxy. Fans have been waiting for this movie for so long, for all these reasons. After all, we finally see the God-Bod Thor after more than 4 years!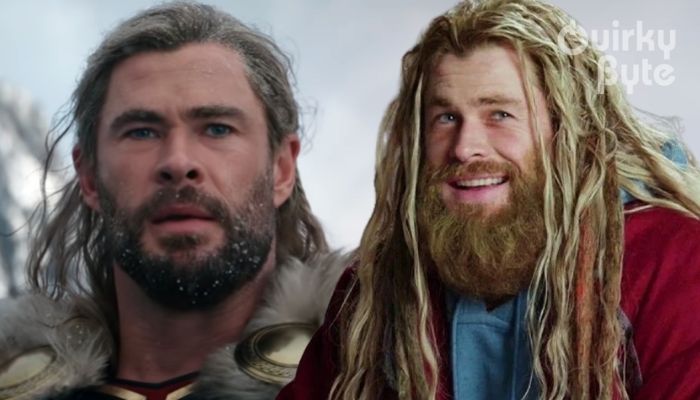 What makes this movie even more special is the number of plot lines this movie is based upon. First, we will see the redemption of Thor storyline where we see him losing his weight. But simultaneously, he will be maintaining a good relationship with the Guardians, who play a huge role in the Redemption part. Especially, Chris Pratt's Star-Lord. This redemption will later lead to the better parts of the story. And considering Guardians' significance, you'd think that Marvel would feature more of their footage in the trailer. On the contrary, the amount of their footage indicates that they will be playing a less significant role. But that all changed with this TV spot!
THE NEW THOR 4 TV SPOT, FEATURING GUARDIANS OF THE GALAXY!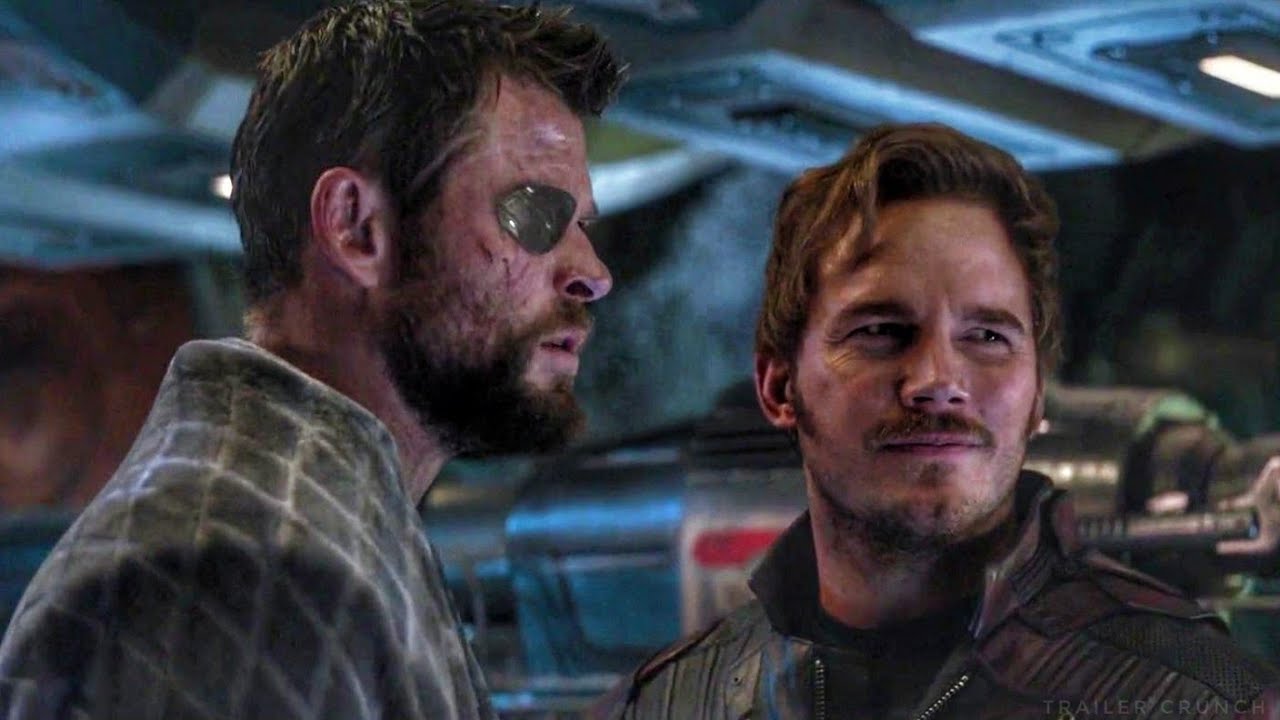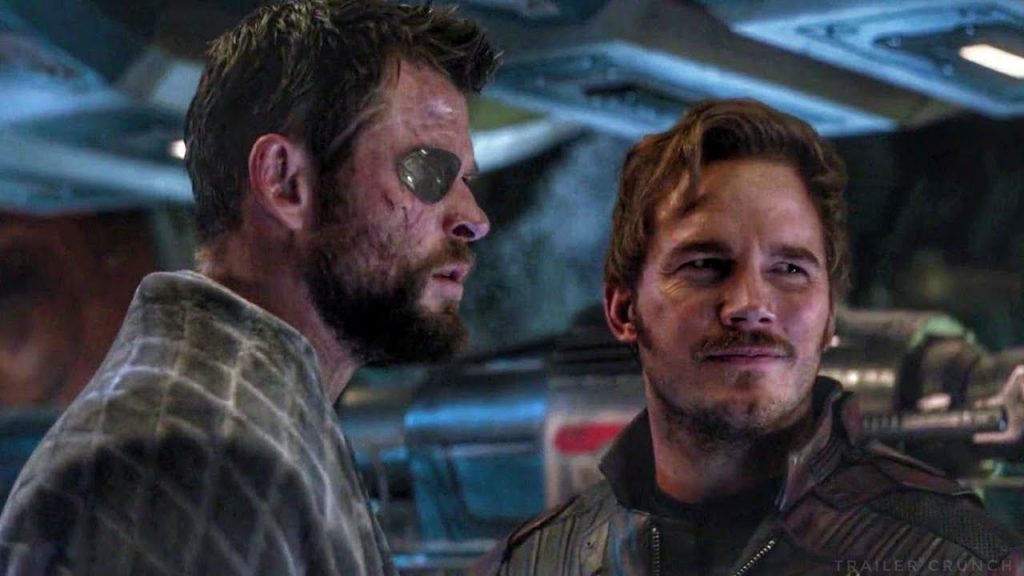 After Thor left the Earth for a cosmic ride with the Guardians, back in Avengers: Endgame, this will be the first time, we see both of them. Fans are excited to see how they have been spending their time, and how they helped Thor overcome his losses. And we want to see more arguments between the characters of Chris. And that's exactly what we see in this TV spot which is the maximum we see of the Guardians! Check it out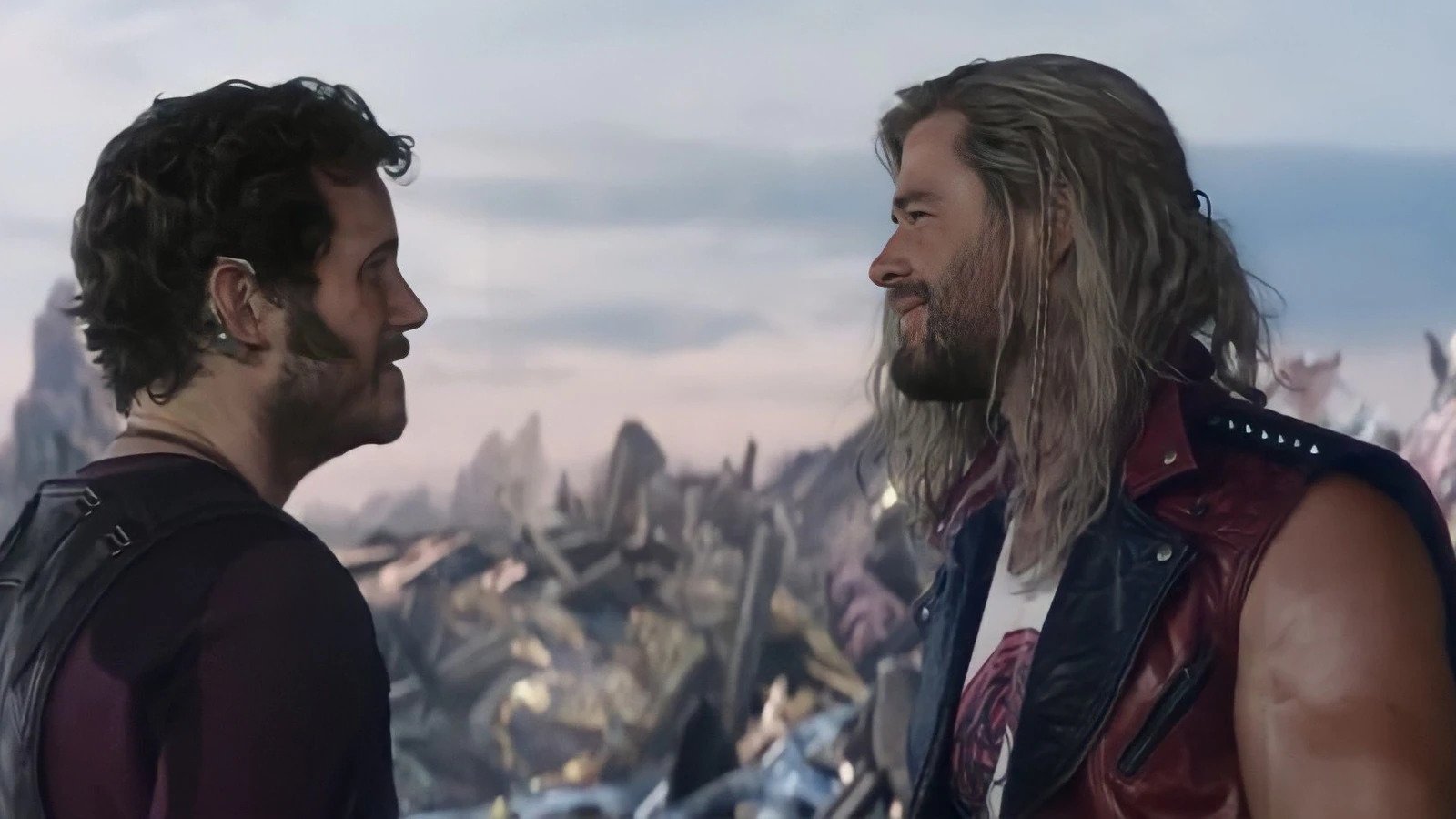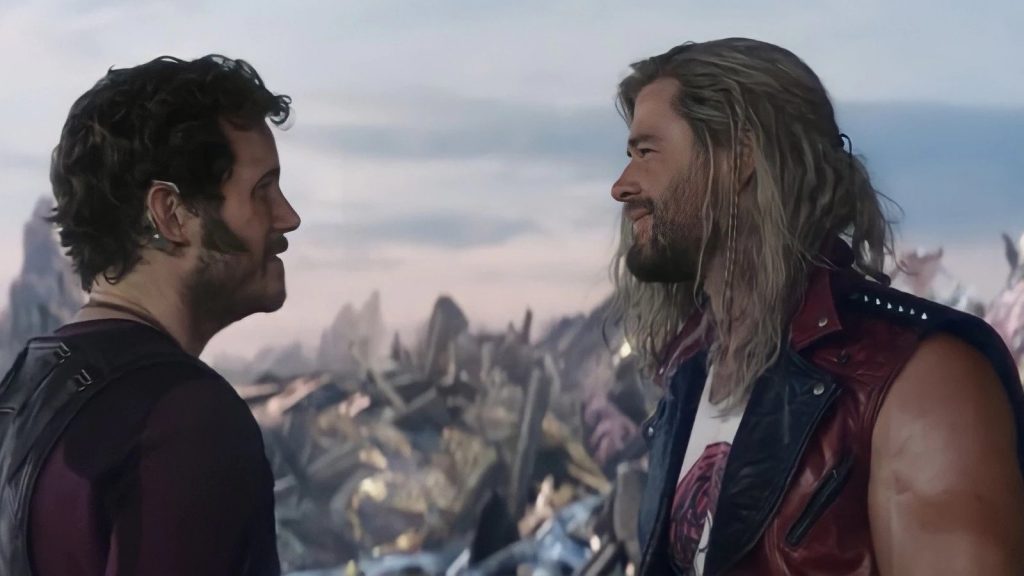 This clip comes as no surprise as we see all the Guardians exactly how we expected them to see. Except for, of course, Star-Lord, who has kept more than a stubble beard this time. Btw, lovin' that look!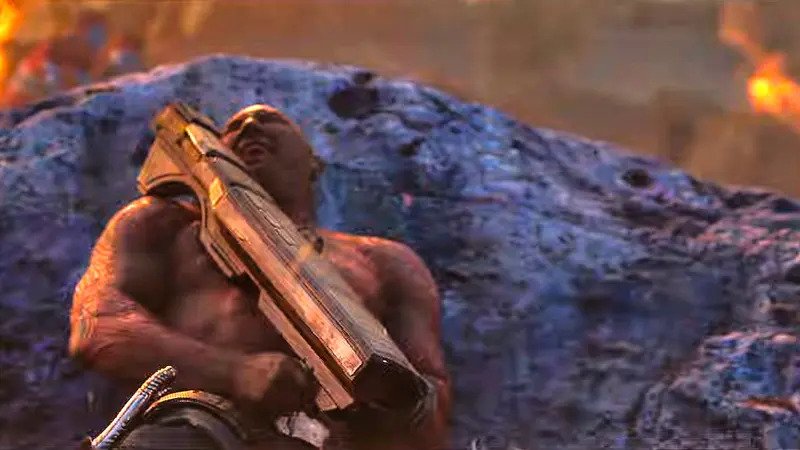 After that, we hear the ever-positive Drax saying, "We are all about to die". We can see him holding a very big bazooka-like gun, so one thing is clear. They are not fighting some small-time alien.
We also see our favorite Rocket complaining about things again. And this time, he is complaining because Thor called them for a vacation when actually, he wanted fighters. That isn't something to complain about, is it? But Rocket always finds a way. Just learn something from Drax!
WHAT DO WE GET TO SEE BESIDES THE GUARDIANS?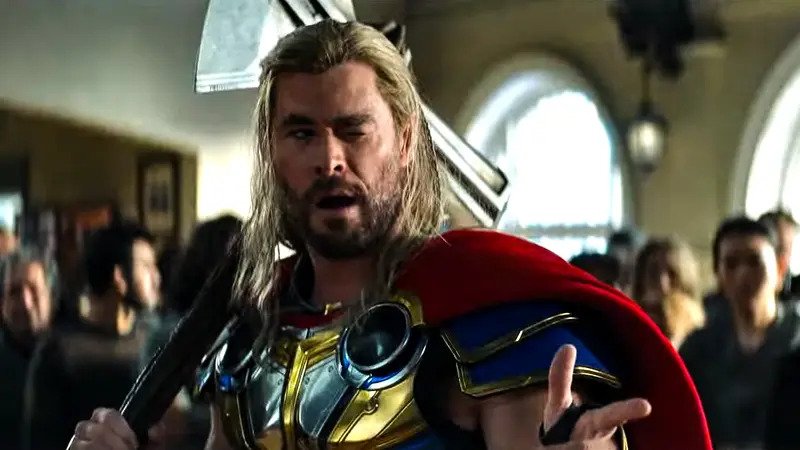 Besides the fan-favorite Guardians, we see Thor in his blue-and-gold colored suit that fans are falling in love with every passing day. And in this TV spot, he is seen winking at someone while pointing. You can try to change my mind but this is the coolest version of Thor that MCU has ever seen.
Then we see one of the coldest scenes of the spot as Tess Thompson's Valkyrie licks the knife she's wielding. She appears to be between the Olympus' hall, and with the right context, this scene might give us goosebumps. Cold!!!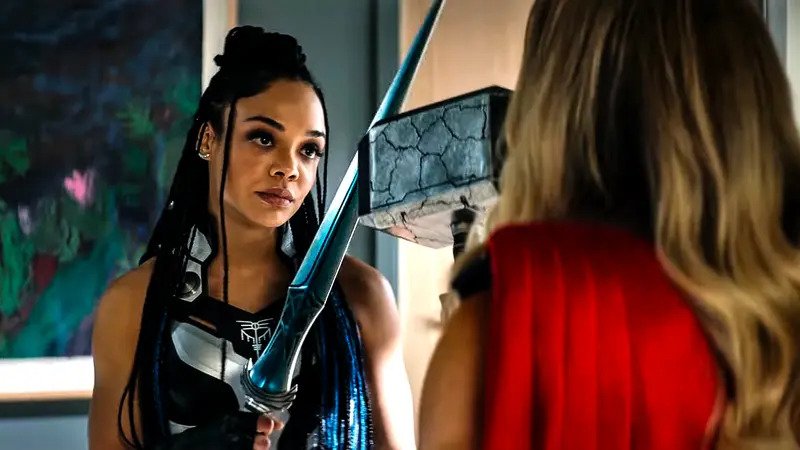 And last but not the least, this TV spot confirms that the tickets will go on sale from the coming Monday, that is June 13, 2022. Well, this is good. At least, I'll have something to do on Monday and you will too.
So are you excited to see Guardians of the Galaxy in Thor 4? Do let us know your answers in the comments below.
Follow us on Facebook, Instagram & Twitter for more content.
Also Watch: