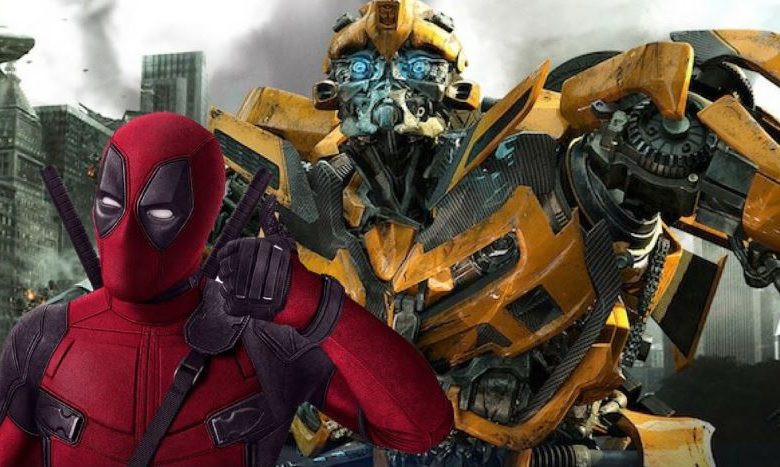 Deadpool 3 Plot:
We've been patiently waiting to hear about the next Deadpool movie. Deadpool turned out to be a major money-making franchise. In fact, you could say that the Deadpool franchise was among Fox's 5 most profitable franchises. Before Joker, the two Deadpool films were the highest-grossing movies. Because of Deadpool's high profitability, Fox launched 2 Deadpool films within 3 years. We would've got an X-Force movie this year, but all of Fox's plans regarding unmade Marvel movies were canceled after Disney took over. Still, it is extremely surprising that Marvel doesn't have any plans regarding Deadpool 3 in the near future.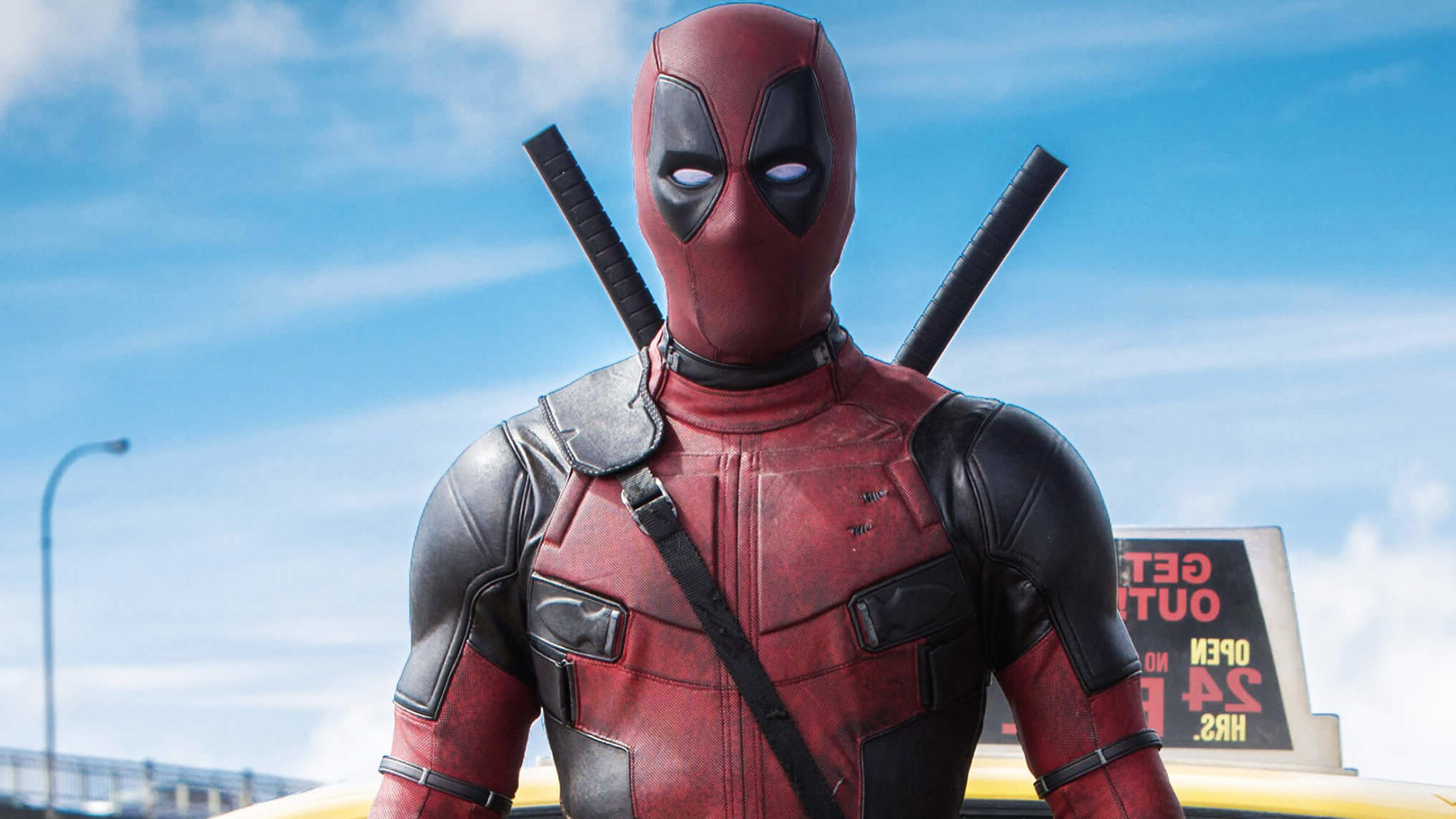 This is the time that the hype for Deadpool is at an all-time high. It wouldn't have hurt even if Deadpool 3 was going to hit theatres in 2022. But even that isn't happening. Marvel isn't doing anything with Deadpool at least until 2023, if not later. Marvel is missing a great window of opportunity. Obviously, a Deadpool movie is under development, but it is not a priority. In fact, we have actually got a scoop which could suggest the story that Deadpool 3 might take on. Roger Wardell has tweeted a new scoop and here's what it says: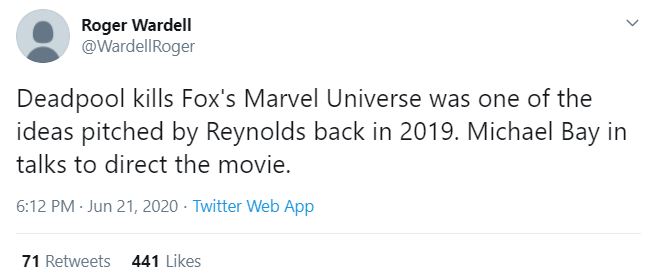 So, Deadpool vs. the X-Men was the idea. Deadpool would've killed the entire Fox Marvel Universe and jumped into the MCU. This idea was obviously inspired from the story – Deadpool Kills the Marvel Universe. But Wardell has stated that it is one of the ideas that was pitched by Reynolds. We don't know if Feige did opt for it. Until the last year, things were looking fine for Deadpool as Reynolds said that the entire team of Deadpool 2 was working upon the next project. But this year, he told Total Film magazine:
"Oh, man, I really don't know. It's just all so new with it being over at Marvel now, and, you know, figuring out the ins and outs as much as I can, from where I sit. We'll see."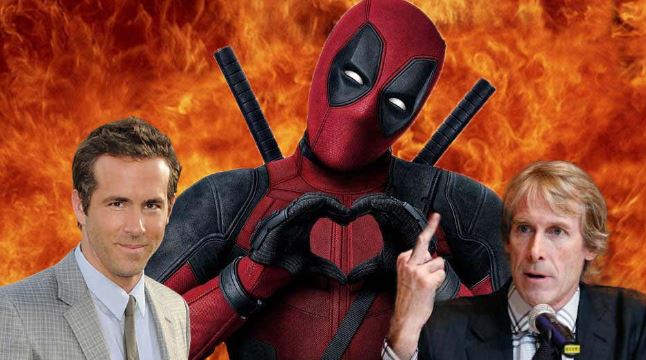 So clearly, Deadpool's development has been put on a halt for now. But another interesting part of the scoop is that the Transformers franchise director, Michael Bay is in talks to direct the next Deadpool movie. Now that's crazy and a majority of fans might actually be against the idea of Michael "Boom" directing the Deadpool movie. People got sick of his redundant style of directing with the Transformers franchise and Paramount stopped backing him after Transformers 5 failed big time.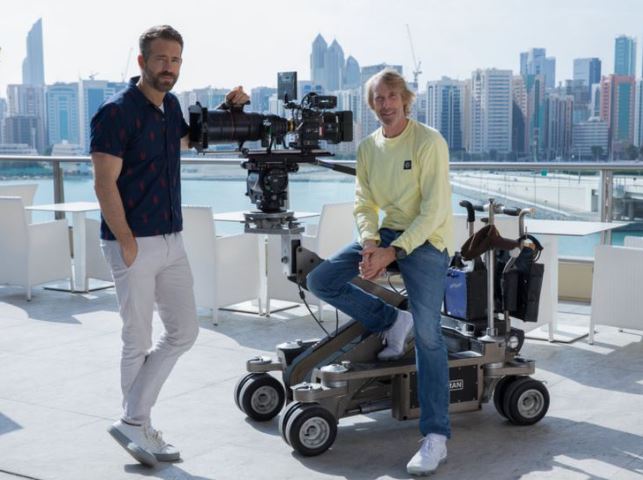 We get that Reynolds worked with him in 6 Underground and he probably was the reason why "Explosive" Bay is now in talks for the Deadpool movie. But Marvel and Michael Bay is a match that will probably not work because this is a director who works properly when he is given full control of his project. 6 Underground wasn't the best action movie. But the good part about the film was that Netflix totally unleashed Michael's "Bomb" upon us. The director got to use his countless explosions, slow-motion sequences, crisp fights and lots & lots of cars. That's what made 6 Underground a good fun action movie for Netflix. But Deadpool 3 is a Marvel project where "C4" Bay won't get the control that he is used to for his projects. And even the fans might not want him to get full control because then it'd be Transformers all over again. Bay should rather stick to the 6 Underground franchise only.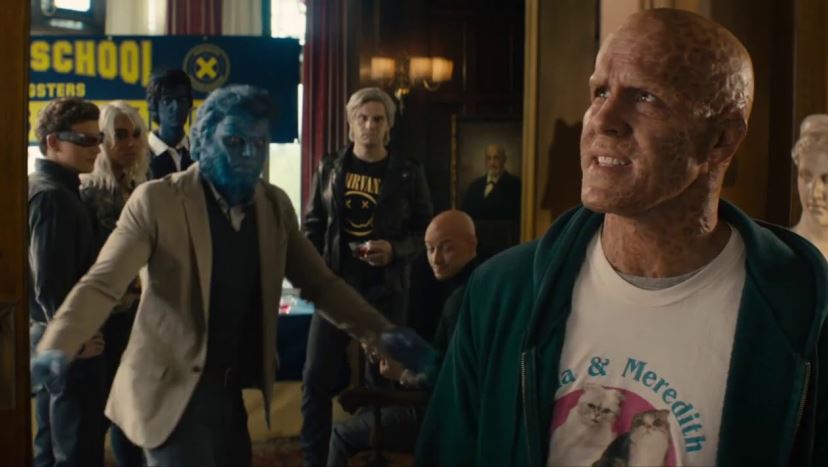 Deadpool killing off Fox's X-Men Universe might actually be an idea that could work because X-Men: Dark Phoenix made sure that we ended up hating Fox's X-Men, and Deadpool killing them all would actually be supported. And this way, Marvel could even save the good bits of the X-Men Universe and bring them to the MCU (like they're probably doing with Evan Peters' Quicksilver). Let's see what Marvel does with Deadpool.
Read More: