News
10 Superhero Costumes which didn't really work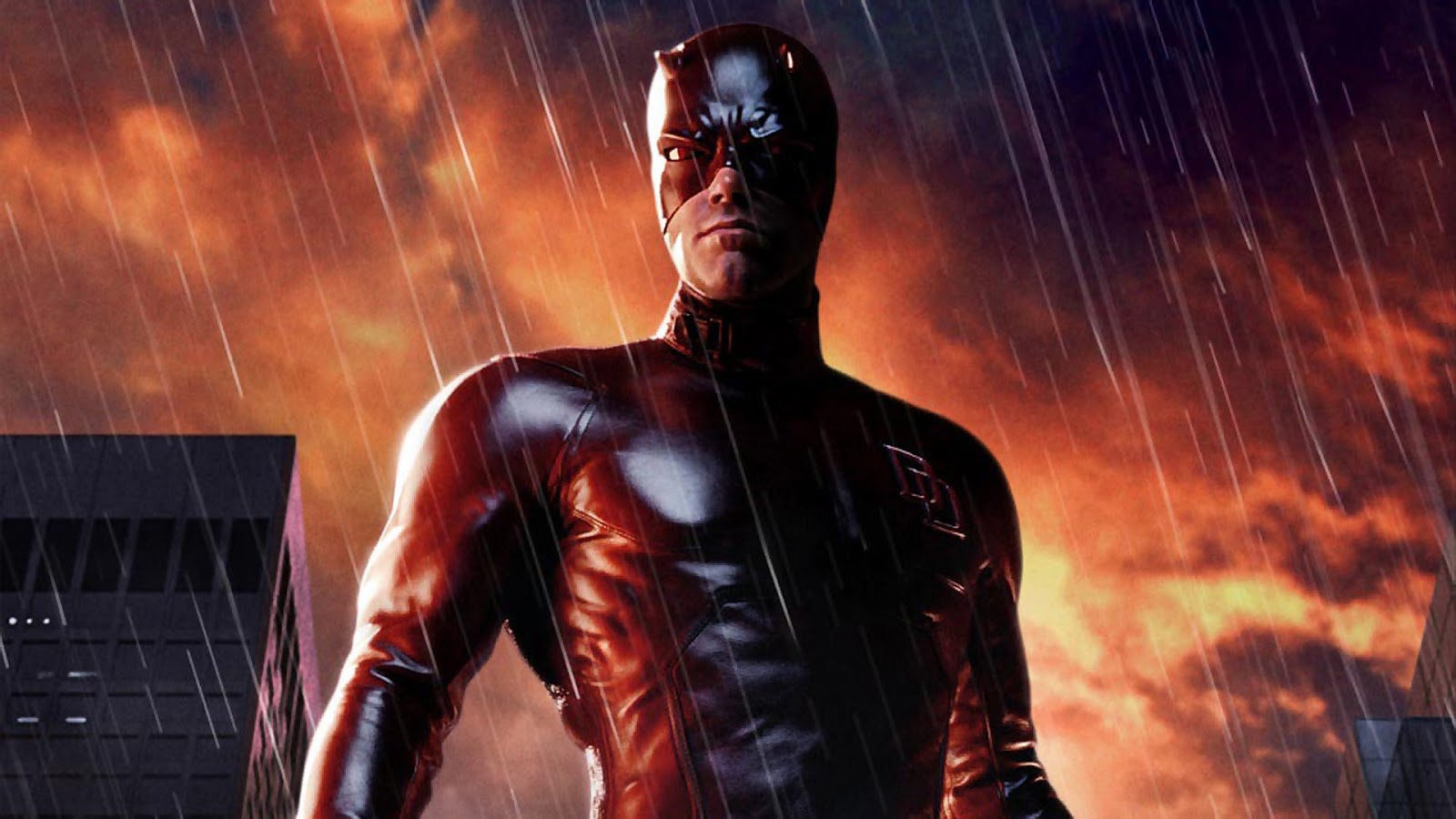 Superhero movies aren't only about watching your favorite character fight the bad guys, it's also about the visual effects and the story line, with a major factor being the costume. Here's a list of superhero movies that did not do too well when it came to costumes:
Deadpool and X-men Origins Wolverine:
Deadpool did a great job in its 2016 movie where we saw Ryan Reynolds carry his costume pretty well, even though it did not allow him complete flexibility, like trying to sit in his costume.
However, in 2009's in X-Men's Origin: Wolverine, the character had it all wrong, where he looked more like a rocker from a video game than the comic book Deadpool, as a result he was named 'Barakapool'. Where his mouth was sewn shut, and he wore elastic pants baring upper body instead of wearing Deadpool's signature red and black outfit.
Daredevil in Daredevil
This 2003 movie was a big no when it came to Daredevil's costume. The hero of Hells Kitchen is blind so we understand his poor choice in costume. But in all actuality the red leather made him look like a male dominatrix with tiny horns on the head making it look like a child dressing up for Halloween, with a visible zipper. Shouldn't superhero costumes be minus the zipper and more flexible to the body?
Hal Jordan Green Lantern
These days CGI plays a major role when it comes to visual effects including highlighting the costumes. However, in 2011 Green Lantern did an outstanding job where the super hero's costume was done entirely in CGI, creating Hal Jordan's suit using the Green Lantern ring made of pure energy. However, the end result looked superficial not matching the live action actor wearing it. Where Ryan Reynolds's mentioned how badly the costume was made.
John Constantine in Constantine
When we talk of Constantine, the Beige Trenchcoat instantly comes to mind. However, the 2005 Constantine movie completely skipped on providing the iconic beige drench coat to Keanu Reeves character as Constantine, instead, we saw him wearing a black coat throughout the movie.
Scarlett Witch in the MCU
Since Scarlett Witch first appearance in 2014's, Captain America: The Winter Soldier, followed by her appearance in 2015 and 2016 Marvel movie. The original Comic Book version of the costume seemed to be missing which was much more exciting than what we saw in the movie. The Comic Book costume shows Scarlett Witch in a red outfit that showing a lot of flesh with a red cape and a headdress.
Apocalypse in X-Men – Apocalypse
In the movie Apocalypse, Oscar Isaac's character looked nothing like the comic book version of his costume, instead, he resembled more like Ivan Ooze from 1995 Mighty Morphin Power Rangers. For us, the armor that Apocalypse wore should have been bulkier with the protruding cables that we see in Comic Books.
Patience Phillips Catwoman
In this 1992 movie of Batman Returns, everyone knows how Michelle Pfeiffer hated her vacuum sealed costume which was very uncomfortable, but we can say that Michelle looked awesome in the suit. However, with the onset of 2004's Catwoman with Halle Berry, we cannot say the same as it changed her character including her name to Patience Phillips, and her costume looked like a cheap adult show.
Batman in Batman and Robin
This 1997 Batman movie was at its worst when it came to Batman's costume, though it wasn't different from what Michael Keaton had worn as Batman, but it had obvious flaws with visible nipples and adding to that was the misshaped crotch area.
General Zod and Co. in Superman II
Though they belonged to the Kryptonian world, but the costume they donned seemed like a cheap Scandinavian pop group with everyone in matching suits. Though it was the early 80's but the costumed really failed to create the look of fear that a villain should create for a superhero.
Harley Quinn in Suicide Squad
Ever since her first appearance in 1992 episode of Batman: The Animated series, Harley character has always donned sexy suits and over the years the costume has been shrinking. Coming to 2016 Suicide Squad, shows Margot Robbie in a completely different look from the original Comic Book version, though she's maintained the red and blue color in her costume but the overall effect does not match from the comic books.