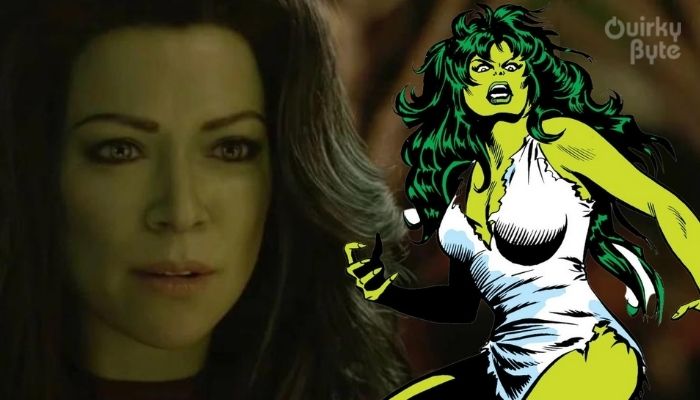 After waiting for a long time, Disney+'s She-Hulk official trailer is out. It gives us a glimpse of all that we will experience in this show, and in a word, it's fantastic. It doesn't reveal too much, but still gave us all we needed to guess what we will be seeing. And from what we have seen so far, we can tell that the origin of both the MCU and comics' She-Hulk will be almost the same. And if you are not a comic book nerd like us, keep up with this post to find all you need to know about how did Jennifer Walters become She-Hulk:

Marvel's She-Hulk, aka Jennifer Walters, is a fan-favorite character that has been around since the '80s. In the comics too, Jen Walters is Bruce Banner's cousin and an attorney at law. And from what we can see in the trailer, it will be focused on Jen Walters' Hulk transformation that was brought around when she got involved with some mobsters. However, this is subjected to change as we see her in her live-action debut. But some things will pretty much be the same. And here is all you need to know about her origin.
THE ORIGIN OF SHE-HULK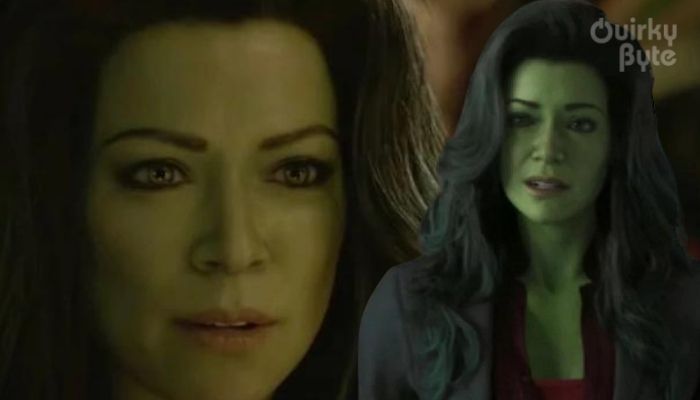 Created by Stan Lee, Jen Walters first appeared in The Savage She-Hulk #1(February 1980). The comic followed a lawyer who was caught up in some mobster cases as a part of her job. This was around the time when her cousin, Bruce Banner, was visiting her. As revenge, a local mobster, Nick Trask, had her shot which critically wounded Walters. She was on the verge of death and needed an urgent blood transfusion. And with no matches found except for Bruce Banner, he had to donate her blood. Little did anyone know that Banner's gamma-irradiated blood had a similar reaction on Walters as he and She-Hulk was born.

However, the MCU seems to have changed this by substituting the mobster shootout with a car accident. The accident would have left Walters in need of a blood transfusion and Banner helped her. And this time, he would be in his Smart Hulk state, thus giving Walters the ability to retain her mind as Hulk. But from what we see, her transformations don't seem to be in control as well, so that is one similarity between the Hulk and She-Hulk.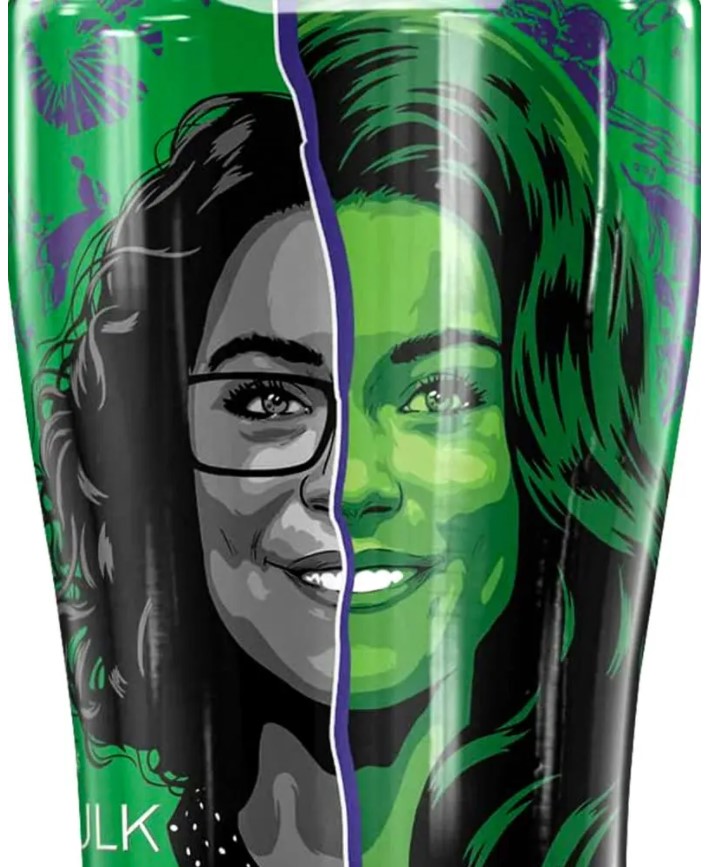 But there are some more similarities too. Like we can see a group of individuals holding crowbars, which resemble the funny Wrecking Crew from the comics. But we haven't heard anything from the local crime boss that started it all, Nick Trask. This could be something similar to
Hawkeye
where we saw the controversial Tracksuit Mafia working for Maya Lopez. So there is a possibility that Trask might appear as the employer of the Crew to take down Jen Walters. As far as we are talking about possibilities, it might be possible that it was Trask that might have hired some goons to cause Jen's accident.
WHAT WE MIGHT SEE IN THE DISNEY+'S SHE-HULK?
As for the nature of her stories, MCU seems to have adapted directly from the comics. Being of sound mind in her Hulk state, Jen Walters's comics have always been more of action comedies. This trend started when John Byrne took over the character in the Sensation She-Hulk in the late '80s. And Disney+'s She-Hulk looks pretty funny, though it gets cheesy sometimes. But all in all, this series might be one of the best comedy pieces in the MCU. And after Doctor Strange 2 and Moon Knight, we need something to lighten the MCU!
We hoped you like our explanation of how did Jennifer Walters become She-Hulk according to the comics. Let us know what you think about it down in the comments.
Follow us on Facebook, Instagram & Twitter for more content.
Also Watch: