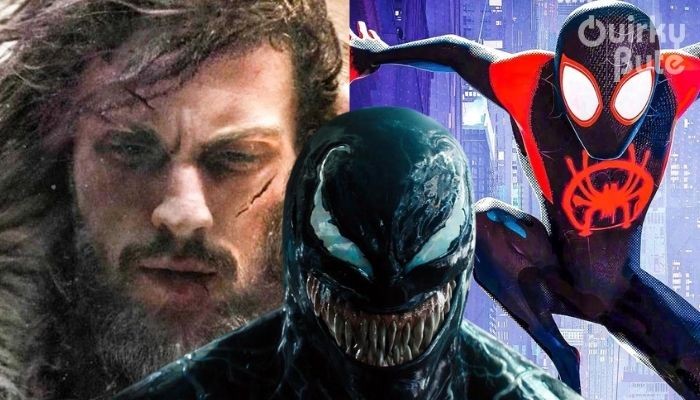 After the spectacular success of the Marvel Cinematic Universe, it was only natural that other Studios would try creating a shared universe too. And Sony Pictures Entertainment, which owns the rights to Spider-Man and related characters, lept at the first opportunity. But unlike what most Studios would do, Sony started their universe with villains, rather than the heroes. They based their universe on 2018's Venom's success, and needless to say, it is a strong base and now they are planning other Sony Spider-Man movies too.
As of now, they have already created 3 projects(Venom, Venom 2, and Morbius) in this universe and many more are on their way. But that's not all. Sony knows the potential that the character of Spider-Man and characters related to him holds, and they are cashing t every chance they get. Spider-Man: Into the Spiderverse kickstarted another franchise for the series and Sony is not ready to leave it at that. They have a lot of stuff planned and here's your guide to all the upcoming SSU movies.
1. KRAVEN THE HUNTER
RELEASE DATE: January 13, 2023
Sony has been doing a great job by keeping the movie under wraps so we don't much about its plot. But what we can tell from the cast is that it will follow the source material. Kraven, or Sergei Kravinoff, will take birth in a Russian aristocratic family and growing up as a natural hunter, with his half-brother Dmitri Smerdyakov who will later turn into another Spider-Man villain, Chameleon. And it will be him who asks Kraven to hunt Spider-Man. And the witch Calypso(Ariana DeBose) will give Kraven a potion that will grant him the powers of a wild jungle cat. So far, there is no evidence of Spider-Man being in the movie and this might continue for a while.
CAST: Aaron Taylor-Johnson(Kraven), Russel Crowe, Ariana DeBose(Calypso), Christopher Abbott(the Foreigner), Alessandro Nivola, Fred Hechinger & Levi Miller.
2. MADAME WEB
RELEASE DATE: July 7, 2023
Another Spider-Man spin-off is a movie about the titular character of the infamous Madame Web. Madame Web is the alter-ego of Cassandra Webb, an elderly woman who has been a mentor to a series of Spider-Men and Spider-Women. Her ability to predict the futures of Spider-Men and -Women helps her train her students in the best possible way. In most of her appearances, she is paralyzed and lives with the help of a specially-designed web-like life support machine. Sources have revealed that 50 Shades of Grey- actress Dakota Johnson has been cast to play the titular character.
CAST: Dakota Johnson(Madame Web), Sydney Sweeney
3. EL MUERTO
RELEASE DATE: January 12, 2024
Recently announced at the 2022's CinemaCon, all we know about this movie is that it will follow another Spider-Man villain, El Muerto. Much like Black Panther, El Muerto is from a long line of El Muertos. But unlike the heart-shaped herb, the source of their power is a traditional mask. This film will probably be about Juan Carlos Sanchez rising to power as the next in line to be El Muerto. He will don the mask, that will grant him superhuman strength and endurance. corrupted by his power, he might face Spider-Man in Sony Spider-Man movies. But this is pure speculation as Sony has not revealed anything about the movie.
CAST: Famous Rapper Bad Bunny(El Muerto)
4. VENOM 3
RELEASE DATE: N. A.
Another movie that Sony announced at this year's CinemaCon is Venom 3. Sony plans to finish their Venom trilogy, after 2 successful movies. Fans speculate that this movie will mark the first time Venom will directly interact with Spider-Man. If this is true, it will be a fitting end to a good trilogy. As for Venom, he might join the Sinister Six next and appear in their movies only.
CAST: Tom Hardy(Eddie Brock), Michelle Williams, Stephen Graham(Patrick Mulligan/ Toxin) & Reid Scott(Dan)
5. NIGHTWATCH
RELEASE DATE: N. A.
Sony was reportedly working on a Nightwatch movie in September 2017. The movie was announced to be shot in March 2018, and that is when Spike Lee asked Cheo Hodari Coker to rewrite the movie. But since 2018's October, there has been no progress on that movie.
CAST: TBA
6. JACKPOT
RELEASE DATE: N. A.
Another movie that Sony was reportedly working on was about Jackpot, a popular character from Spider-Man comics. The last we heard about the movie was in early-2020 but since then, there has been no update.
CAST: TBA
OTHER SONY SPIDER-MAN MOVIES
1. SPIDER-MAN: ACROSS THE SPIDER-VERSE
RELEASE DATE: JUNE 2, 2023
After the last movie saw a teenager Miles Morales turn into the Amazing Spider-Man he was always meant to be, this movie will follow him in his next big adventure. This time, he will face a bigger villain than Kingpin, Miguel O'Hara, aka Spider-Man 2099. And their battle will take them across the Spider-Verse, but you already know that from the title. As for now, his only accomplices are Gwen Stacy. Let's see what the execs have planned for us.
CAST: Shameik Moore(Miles Morales), Hailee Steinfeld(Gwen Stacy), Oscar Isaac(Miguel O'Hara), Issa Rae(Jessica Drew), and Jake Johnson(Peter B Parker)
2. SPIDER-VERSE: BEYOND THE SPIDER-VERSE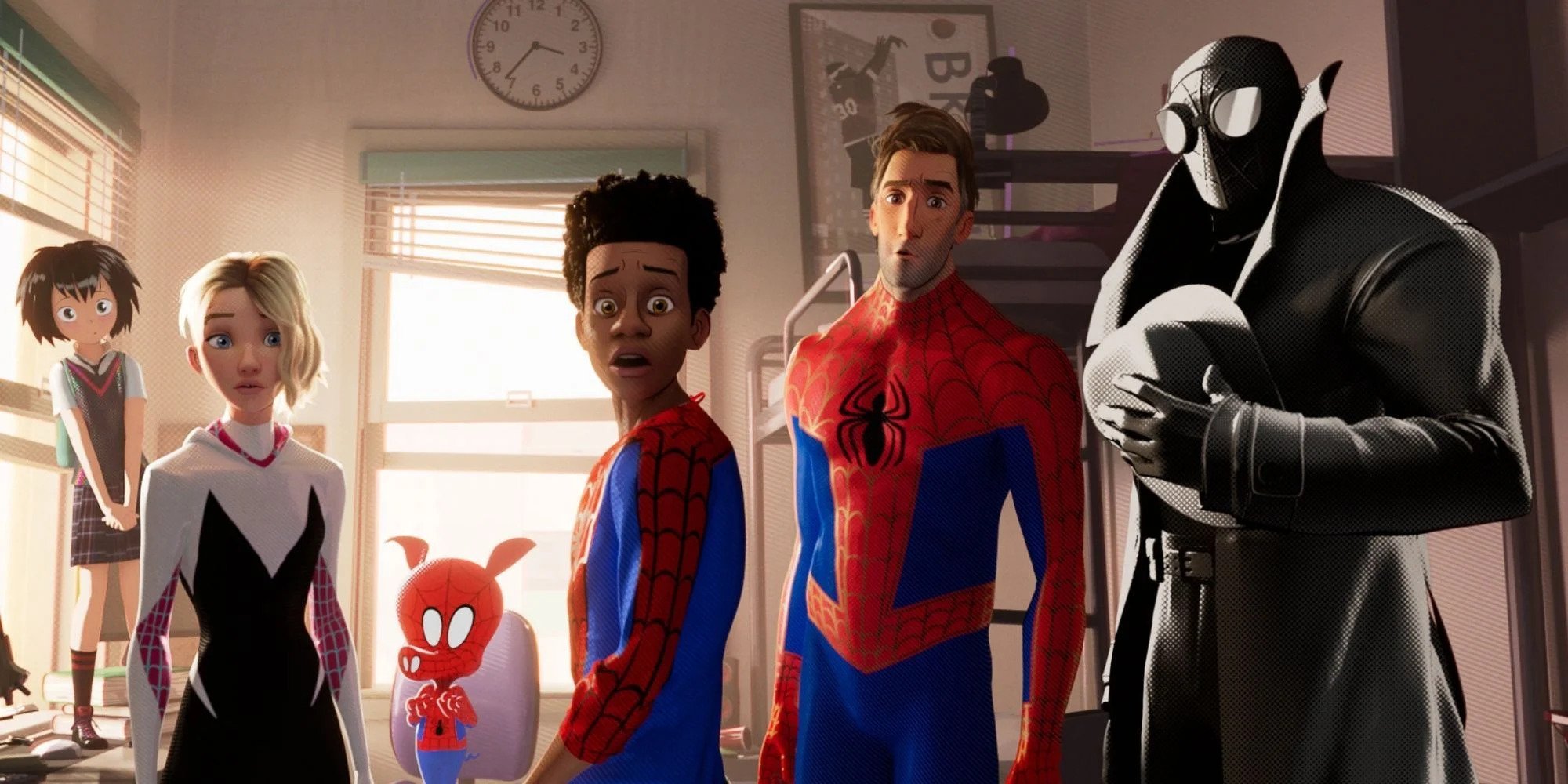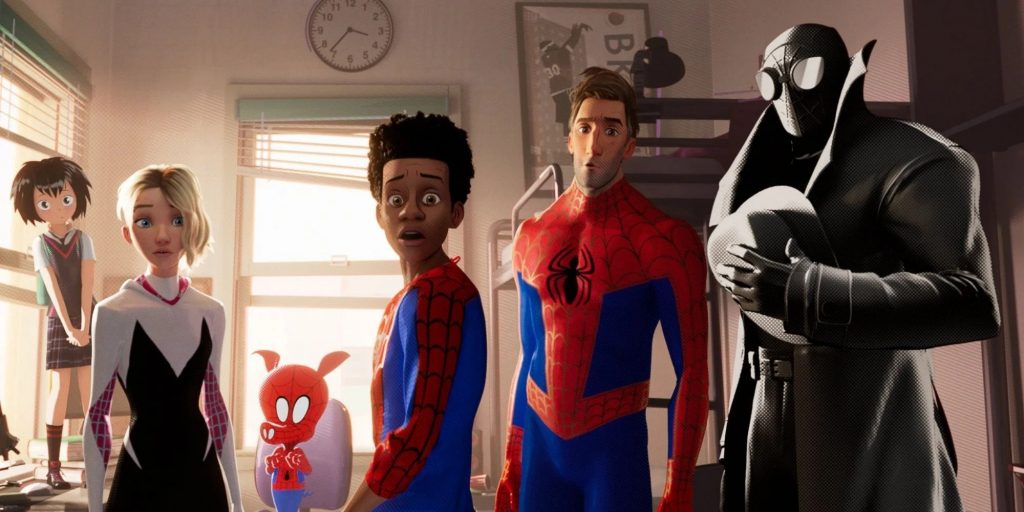 RELEASE YEAR: 2024
When the writers realized that the script that they had prepared for Across the Spider-Verse was just way too big for a single movie, they split it into two parts. The second part is, of course, Beyond the Spider-Verse. This movie will mark an even greater adventure as it will see Miles on an even greater adventure, making it one of the upcoming Sony Spider-Man Movies.
CAST: Shameik Moore(Miles Morales), Hailee Steinfeld(Gwen Stacy), Oscar Isaac(Miguel O'Hara), Issa Rae(Jessica Drew), and Jake Johnson(Peter B Parker)
NOTEWORTHY MENTIONS
1. SPIDER-MAN 4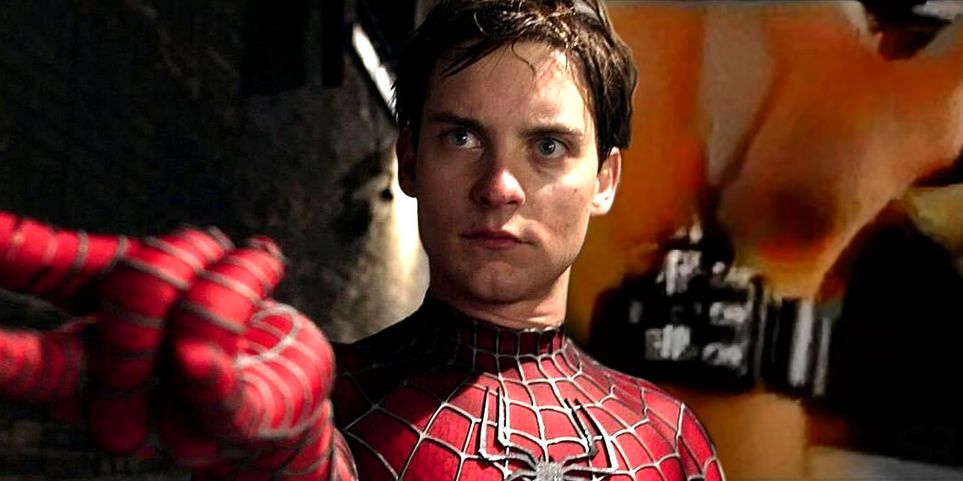 Fans have been anticipating another Tobey Maguire Spider-Man movie ever since he returned for NWH. Fans have been asking for one ever since Sam Raimi announced that he had planned another but it got canceled due to some BTS reasons. People want the original cast back, Tobey Maguire, Kirsten Dunst, and every other character. And also Sam Raimi to direct one last Spider-Man movie.
2. THE AMAZING SPIDER-MAN 3
Since we are on the subject, fans always felt that the TASM franchise had a lot of potentials but it was ruined by Studio interruptions. And now that Garfield returned for NWH, his fans have started a petition to let him complete his trilogy. fresh off the events of NWH, fans want to see him return to being a friendly neighborhood Spider-Man, rather than being a bitter one. They want to see him unite with his MJ.
3. MORBIUS 2
Set in the SSU, Morbius 2 could be announced in the future. But after the poor response that Morbius got, the hope of seeing a sequel is pretty much lost. But let's see if Sony has intentions to redeem the character.
For which upcoming Sony Spider-Man Movies are you excited? Share your excitement with us in the comments below.
Follow us on Facebook, Instagram & Twitter for more content.
Also Watch: