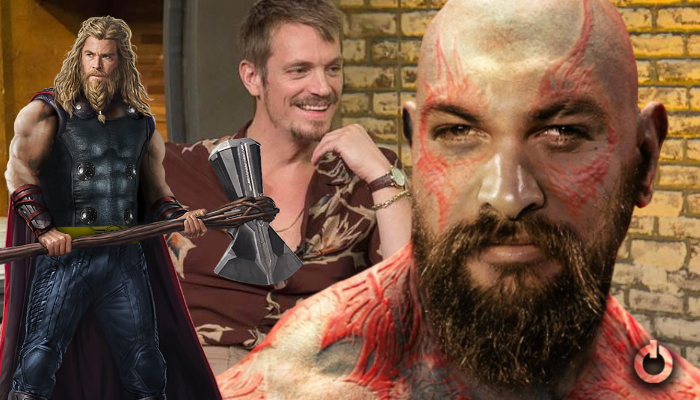 MCU is currently standing unopposed as the best franchise in the movie industry. When a franchise is this big, it has cast almost every actor from the industry, newcomers, and A-listers. At this point, bagging a role in an MCU film is a race for all the aspiring actors out there. But not all of them can bag a role in the franchise and have to settle for the second-best. Sorry DC but it is what it is! Here we present to you a list of DC actors who almost joined the MCU but lost the race at the last minute.
1. DANNY DEVITO- RACE TO ROCKET'S VOICE
Much before Bradley Cooper overtook everybody in the race of voicing everybody's favorite raccoon, many actors were in line. Actors like Jim Carrey, Adam Sandler, and of course, Danny DeVito were shortlisted for the role. DeVito almost bagged the role but Cooper shocked the judges with his take on the character's voice. And judging by his performance, we don't think that it could have been done better. But DeVito's had won our hearts much before MCU started. DeVito's performance of the notorious Batman villain, the Penguin, in 1992's Batman Return is worth noting.
2. JOAQUIN PHOENIX- RACE TO DOCTOR STRANGE
Joaquin Phoenix had been an A-list actor for a long time now. He had won numerous awards like the Academy Award for the best actor in a leading role. And three years ago, he bagged a role in the DC movie, Joker, and went on to win the Oscar for Best Actor. Now that is an achievement to brag about! However, very few people know that this wasn't his first time to try for a comic book movie role. He was almost cast as the MCU's Doctor Strange until Benedict Cumberbatch stole the role from him at the last minute. But it proved to be beneficial for the DC Studios because they would never have cast Phoenix if he was playing a role in the rival franchise. And everybody knows that without Phoenix, Joker wouldn't be at the place where it is now.
3. JOEL KINNAMAN- RACE TO THOR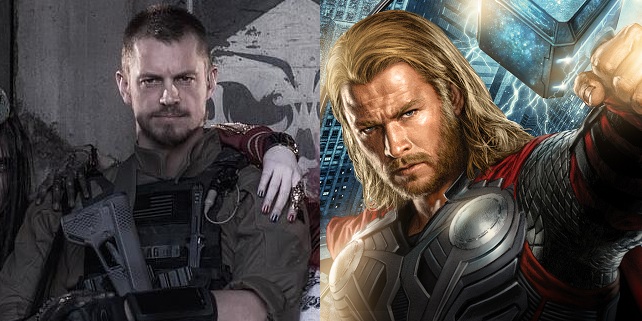 Joel Kinnaman had his fair share of acceptances and rejections before he bagged the role of Rick Flagg in David Ayer's Suicide Squad(2016). He was so good in the role that he reprised it for James Gunn's The Suicide Squad last year. While his fans were overjoyed with the fact that he got the role of Flagg, they don't realize that this wasn't his first choice for a superhero movie role. Five years before he got the role, he was shortlisted for the role of Thor in the Marvel Cinematic Universe's Thor(2011). As everybody knows, the role inevitably went to Chris Hemsworth.
4. JENSEN ACKLES- RACE TO CAPTAIN AMERICA/HAWKEYE
Jansen Ackles caught the public eye when he played the role of Dean Winchester in the WB/CW horror fantasy series Supernatural. Since then, he has tried his luck in voicing many animated characters in DC Animated Universe movies. He impressed so many people with his performance that they shortlisted him for the role of Captain America in the MCU. As history would have it, he didn't get the role. He tried his luck again by auditioning for Hawkeye. He came soo close before Renner stole the role from his lap.
5. JOSEPH GORDON-LEVITT- RACE TO STAR-LORD/ANT-MAN
Gordon-Levitt became a household name after his portrayal of John 'Robin' Blake in Nolan's The Dark Knight Rises. Even though Nolan didn't follow up on Robin's story, Blake was appreciated for a performance well done. Following this success, he went on to star in many blockbusters over the years. He even tried his luck in bagging Star-Lord's role in 2014's James Gunn-directed Guardians of the Galaxy but lost the role to Chris Pratt. According to Gunn, Gordon-Levitt did a great job in the auditions but fate had other plans for him. Then, he tried for Scott Lang's role too but to no success.
6. JASON MOMOA- RACE TO DRAX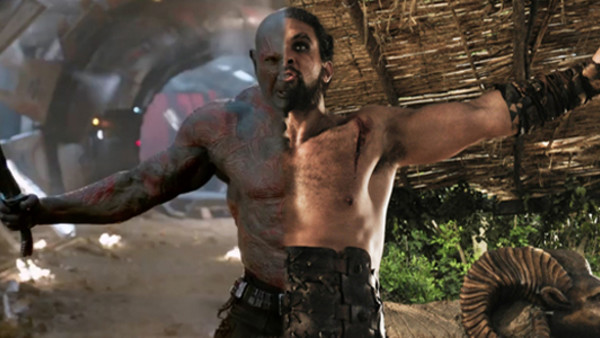 Much like Joseph Gordon-Levitt, Jason Momoa was a good actor but rose to fame from a single role. For Momoa, this one-in-a-lifetime role was that of Khal Drogo's in the first season of HBO's Game of Thrones. Momoa attempted to use this fame as a ticket to an MCU break. He auditioned for the role of Drax the Destroyer in James Gunn's Guardians of the Galaxy and came close to getting it, but lost the Invisible Man's role to Dave Bautista. However, this worked in his favor as afterward, he got the lead role in DCEU's Aquaman. If he had been selected for GotG, things would have been a lot different for both the MCU and the DCEU. And not in a good way!
Follow us on Facebook, Instagram & Twitter for more content.
Also Watch: