News
14 Amazing Marvel Actors Who Have Not Appeared as Much in the MCU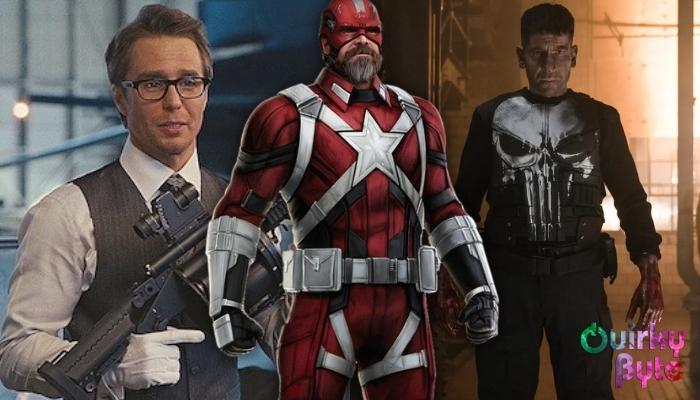 Over its run of 14 years, MCU has featured well over 100 characters. While most of these actors were hit-and-miss, some of them stuck in our minds. They may not be the big names or have big roles, but the actors who performed so well that they won our hearts. These actors have a lot of potential and MCU has not unlocked it yet. This list contains 10 such amazing Marvel actors who deserve more screentime, but their future appearances are a little uncertain.
1. KRYSTEN RITTER AS JESSICA JONES
There are not many actors for whom we can say that they are made for this role. Krysten Ritter adopted the role of the private I, Jessica Jones, like RDJ captured the essence of Tony Stark. She played the character in the Marvel TV shows on Netflix for three full seasons, and one limited series, The Defenders. But it is not enough for us. We want to see more of her in the MCU as the emotionally repressed private investigator. Let's hope Marvel developers stumble upon this list and decide to renew their MCU contract.
2. DAVID HARBOUR AS THE RED GUARDIAN
We think we speak for everyone when we say that we loved what David Harbour did with the character in 2021's Black Widow. The movie introduced us to a lot of new characters, including the beloved Yelena Belova. While we know that Marvel has big plans for Yelena, we are not so sure when it comes to the Red Guardian. Fans loved his origin plot and comedic timing that they want a lot more than they got in Black Widow.
3. SAM ROCKWELL AS JUSTIN HAMMER
Ever since Rockwell appeared as the infamous Justin Hammer in 2010's Iron Man 2, fans have been waiting for his second appearance. When the end of the movie saw him going to jail, fans knew he was going to return in the future. However, so far, we have been a little disappointed. Although he did appear for the one-shot All hail the King and was the manufacturer of the Judas bullets in Luke Cage S1. Fans, including us, miss him and hope that he will be back for Disney+'s Armor Wars by next year.
4. MIKE COLTER AS LUKE CAGE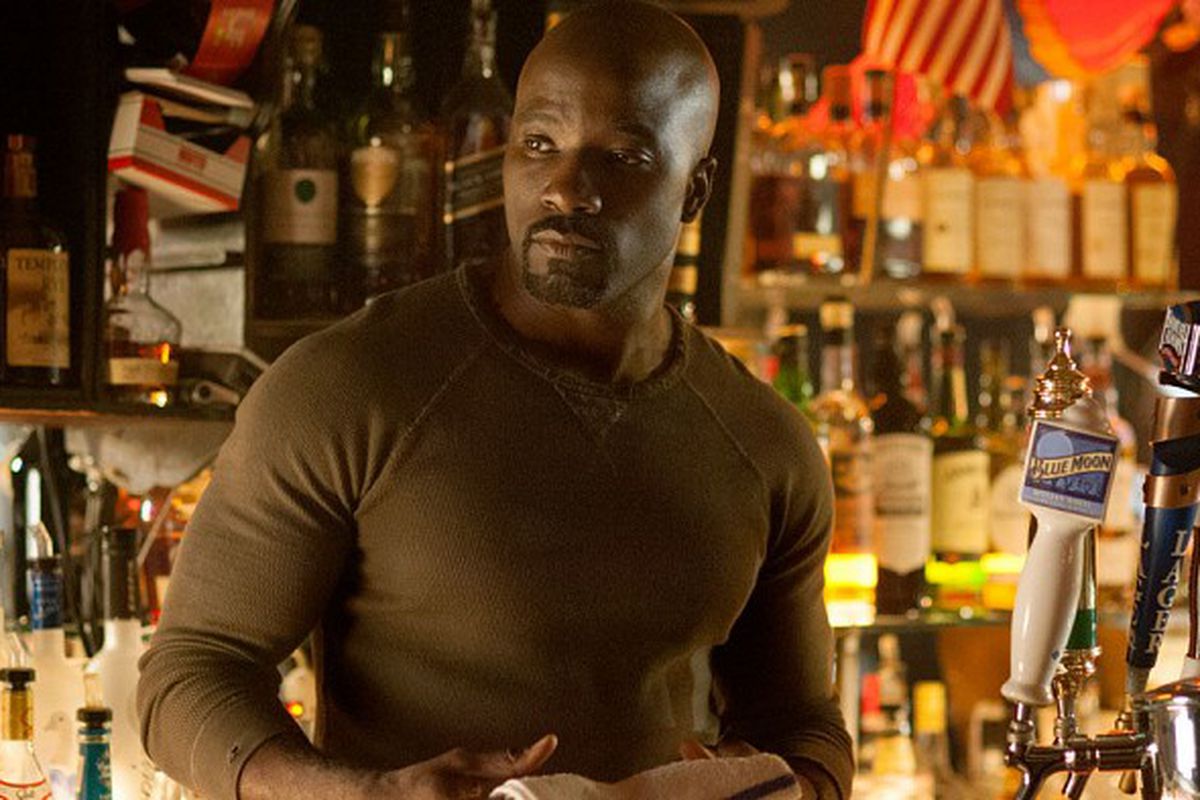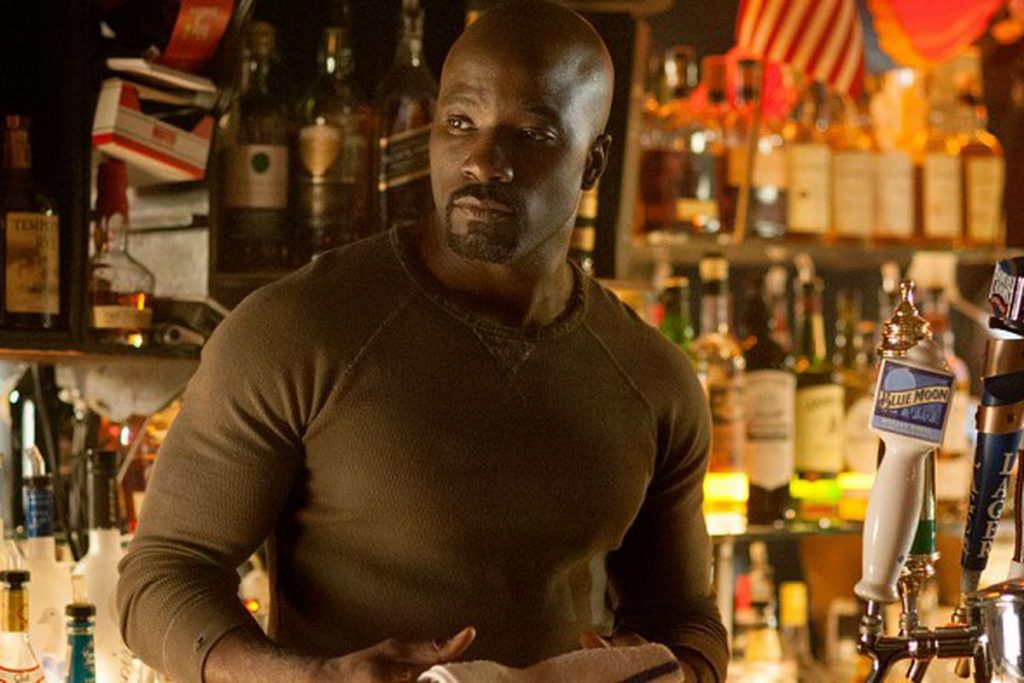 Speaking of Luke Cage, it will be good if Colter reprised his role. As of now, Marvel has already adopted Charlie Cox as Matt Murdock, so it is only a matter of time before it brings back other actors as well. Luke Cage may be a bland show but fans loved what Colter brought out in the character and want to see him face more villains in the MCU. Now with Spider-Man's story in a reset mode, they may bring in Spidey's SHIELD team, as we saw in the Ultimate Spider-Man TV show.
5. IAN MCKELLEN AS MAGNETO
With everyone excited about Patrick Stewart reprising his role as Professor Charles Xavier in the upcoming Doctor Strange 2, the OG fans want Ian McKellen back as well. He is a gifted actor, there is no doubt, and it would be Marvel's lucky day if he agrees to reprise his role. We loved him as the radical mutant who was on board with doing anything for his fellow mutants. Though Michael Fassbender did a great job too, he couldn't overtake McKellen's Magneto.
6. HAYLEY ATWELL AS AGENT PEGGY CARTER
Who didn't Hayley Atwell as the British Agent Peggy Carter in 2011′ Captain America: The First Avenger? However, all hope of her reprising the character was lost when her character died of old age. Then we saw a little shot of her and Steve dancing in the past in Avengers: Endgame. But the chances of her returning were always bleak. That was, until Disney+'s What If…? reintroduced Peggy as the righteous Captain Carter. She is a variant of Captain America from the MCU and fans are dying to see her in live-action. Doctor Strange 2 poster has already teased her return so it might be all about waiting now.
7. ANDREW GARFIELD AS SPIDER-MAN
After seeing him return for Spider-Man: No Way Home, and then the trailer for Doctor Strange 2, it's safe to assume that everything is possible. Andrew Garfield was always the best live-action iteration of Spider-MAn but his movies suffered a lot due to bad writing. However, NWH may have changed his fate forever. Right after the movie, his fans rose to social media for a petition asking to give his trilogy the end he deserved. #MakeTASM3 trended on Twitter for a long time. It just makes sense for Marvel to bring back the most beloved Spider-Man once again because we can't get enough of him.
8. BENICIO DEL TORO AS THE COLLECTOR
There are few actors like Del Toro who has such a huge impact on people. We became acquainted with him in a post-credits scene of Thor: The Dark World, where he was assuming guard over the Reality Stone. And we fell in love with his character when he had a bigger role in 2014's Guardians of the Galaxy. We think that Marvel seriously underused his talents and his fans want him back at any cost. His fans rejoiced when he came back for a slight appearance in Disney+'s What If…? but that ain't gonna cut the deal.
9. JAIMIE ALEXANDER AS LADY SIF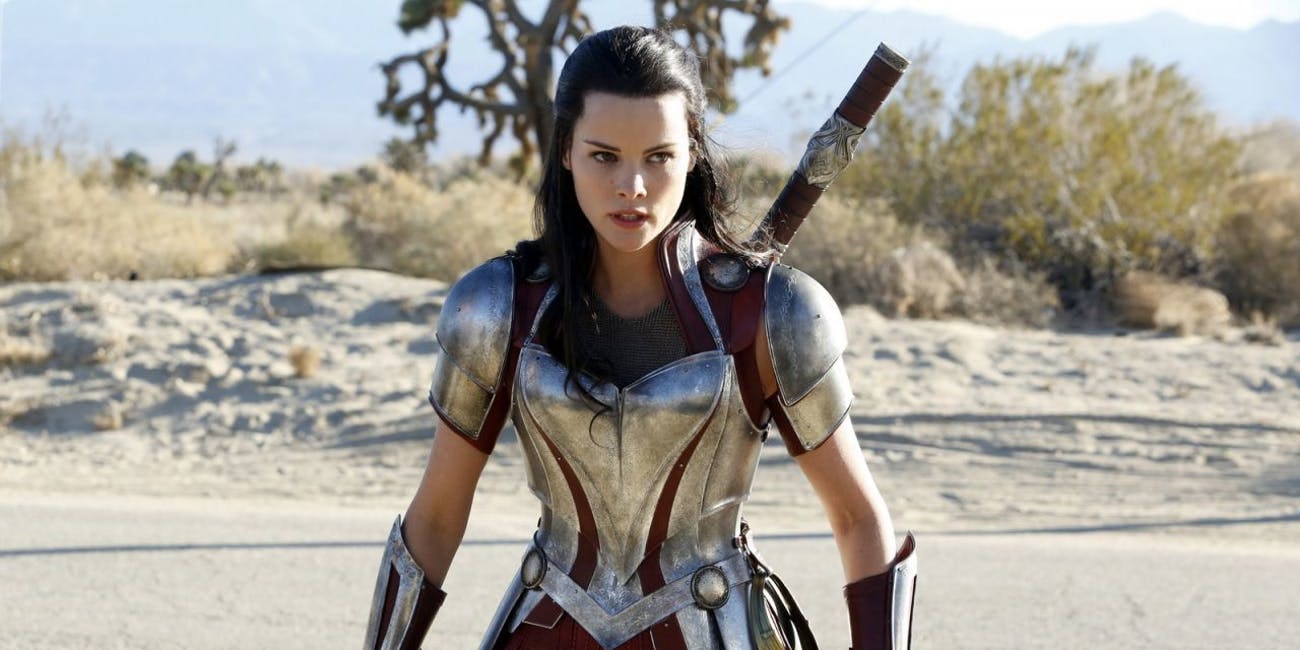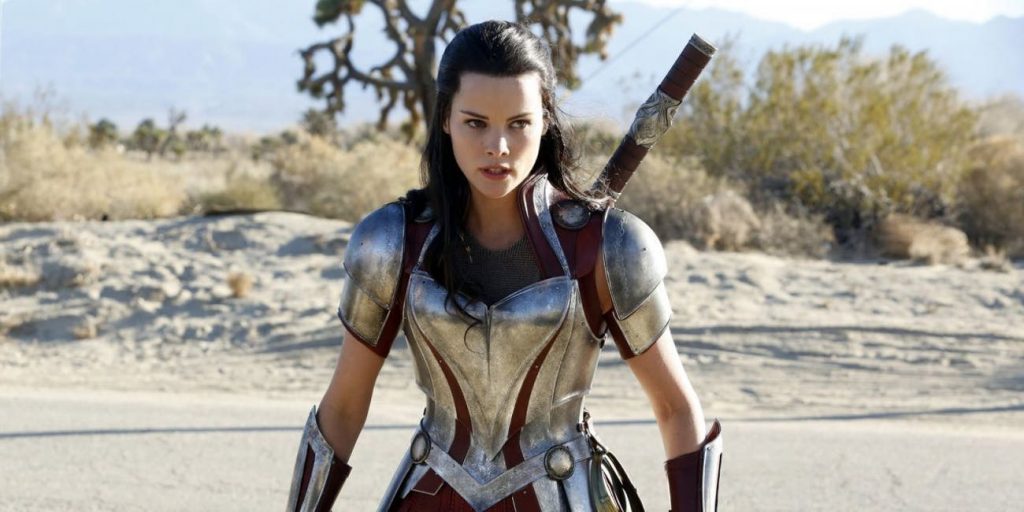 If you are a Thor fan or not, you have to agree that Jaimie Alexander is an excellent actress and Marvel did her bad by not including her in more movies. Her talents and charisma were underused when Marvel didn't include her in the cast of Thor: Ragnarok. However, all hopes are not lost yet. Based on the rumors, she might certainly be reprising her role in the big sendoff to Chris Hemsworth's Thor in Thor: Love and Thunder.
10. TIM BLAKE NELSON AS THE LEADER
The Incredible Hulk is often disregarded as an MCU movie. On the contrary, it is a full-fledged movie that set up a lot of characters but never really followed through with them. Guess it is not all the fans' fault. But things are changing now. General Ross has risen through the ranks and appeared in Civil War and Infinity War and Abomination made a cameo in Shang-Chi ATLOTTR. So it is only a matter of time before Samuel Sterns (Tim Blake Nelson), appears again. The climax of the movie had set him to be the infamous Hulk villain, The Leader, and it is high time now that Marvel reintroduces him. some fans even want him as the villain of the upcoming Disney+ show, She-Hulk.
11.  LAURENCE FISHBURN AS BILL FOSTER
If you have been catching up with your TV shows and pop culture movies, you know that Laurence Fishburne is no small name. Literally, too. He is a talented actor who has a lot to give to the industry. It should be a pleasure for the MCU that he agreed to appear in a role. Even though it was a short one, it was enough for him to include the MCU fans in his fan base. ever since his short conversation with Paul Rudd's Ant-Man, MCU fans have been dying to see Fishburne's version of (gi)Ant-Man. We hope we see him reprise his role soon.
12. JON BERNTHAL AS THE PUNISHER
There has been a lot of iterations of Frank Castle's The Punisher in the past but none have come even close to Jon Bernthal's adaptation of the character. The amount of rage, violence and anger Bernthal brought out from within him for the character shows his dedication towards it. That is not something you can say for every actor. If this doesn't convey our love for Bernthal as Frank Castle, we don't know what will. With another dark anti-hero now joining the MCU(Blade), this could be the perfect time to include Bernthal as well.
13. HANNAH JOHN-KAMEN AS GHOST
John-Kamen's ghost was almost an unlovable character until we got to hear about her past. Viewers felt bad about her and it was a goal accomplished for her. However, Ant-Man & The Wasp didn't give her a proper sendoff. The movie ended with Scott going into the Quantum Realm to collect Quantum particles to cure Ghost but got stuck. Ghost was about to die but Marvel seems to have forgotten about all about her. Did she die or what? Because there are a lot of fans who are dying to know what happened to their beloved character?
14. IDRIS ELBA AS HEIMDALL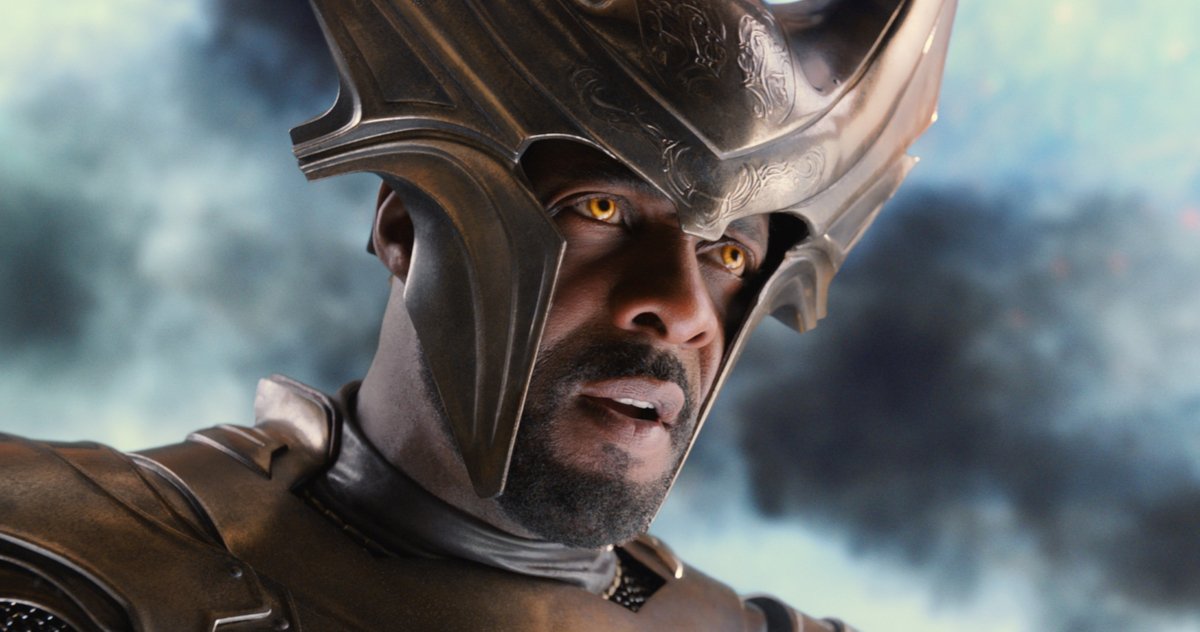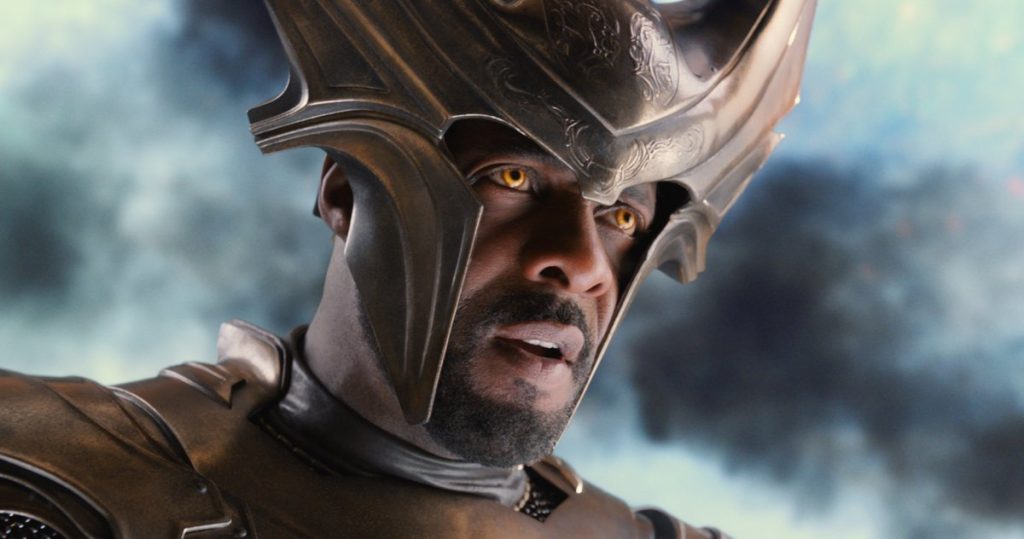 Idris Elba has proved his acting potential time and time again. He is an A-list actor who has many acting projects under his collar. When Marvel announced his casting as the gatekeeper of Asgard, fans had great expectations for the character. But they could not have been more wrong. MCU seriously underused his talents and now with the multiverse in play, his fans want a rework of the character. With the universe in mayhem, it is a perfect opportunity for Marvel to correct its mistakes, starting with Elba.
Follow us on Facebook, Instagram & Twitter for more content.
Also Watch: