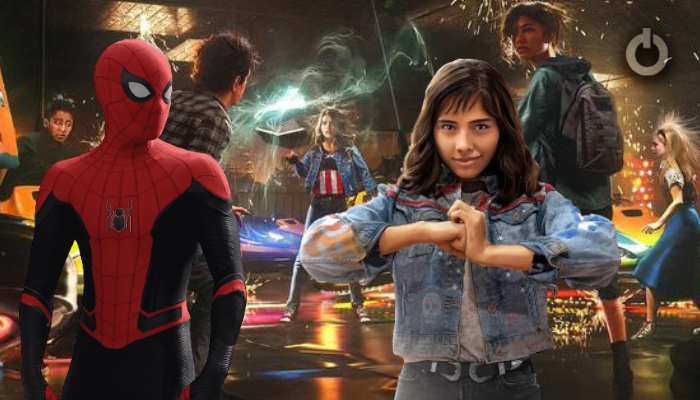 Spider-Man: No Way Home has surpassed Avengers: Age of Ultron to be the 8th highest-grossing movie of all time. If the movie keeps on rocking at the box office, soon the movie will make it to the top 5. As new facts and news about the movie emerges constantly, a recent one caught our attention. A discarded No Way Home concept art revealed that America Chavez was among the initial cast members of the film.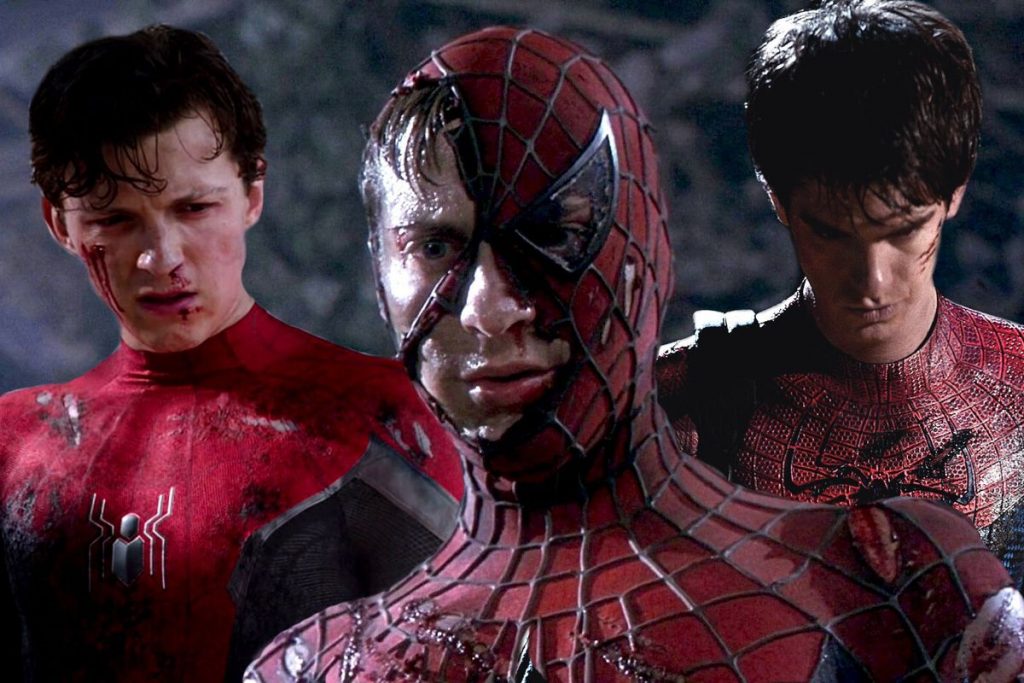 Spider-Man: No Way Home is now officially regarded as the best Spider-Man movie of all time. The movie had scenes that were impossible to even think of, rather than imagine. The movie brought back all three live-action Spider-Man to date and had action sequences that would have only been possible in video games. Aside from the returning Spider-Men, the movie also featured the old villains and the core characters from MCU's Spider-Man's life. And as we find out now, there was supposed to be yet another character, America Chavez, another teen superhero whose powers include creating inter-dimensional portals that allows her to travel through multiple timelines and universes.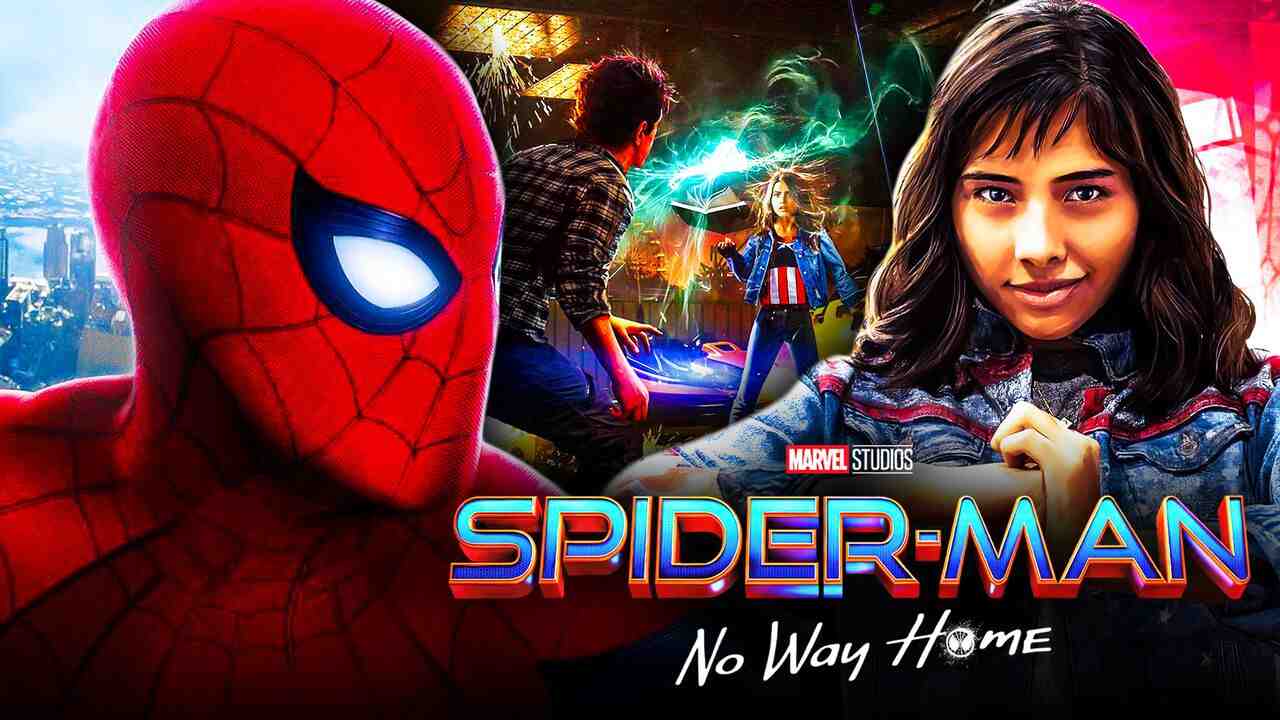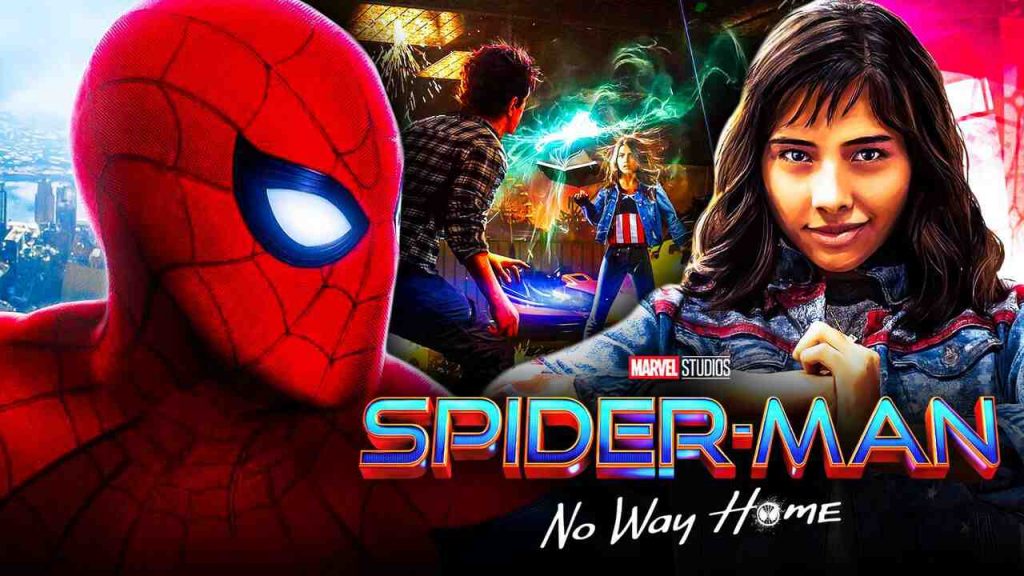 But why would you see her in this movie when she was going to debut in Doctor Strange 2? You see, in Marvel's original Phase 4 line-up, Doctor Strange in the Multiverse of Madness was supposed to come out before No Way Home. However, due to constant delays because of the pandemic, Sony and Marvel decided to release NWH before its successor. It was still nice to see Doctor Strange in action again before his solo outing.
THE CONCEPT ART I
The aforementioned concept art was posted on Twitter by one of NWH's OG concept artists, Maciej Kuciara. The art seems to be of a film that we have never seen. From the first look of the art, it seems like America Chavez had a huge role in the film, almost as equivalent as Peter Parker. If you want to run off to Twitter to look for her, sorry, but the artist took down the photo.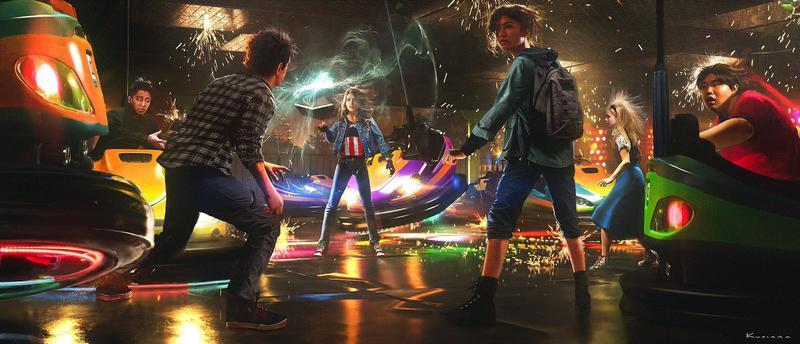 The art seems very expressive, foreshadowing the character's role in the movie. We can see the core characters at a bumper car rink, with Betty Brant (Angourie Rice) and Flash Thompson (Tony Revolori). This seems like they would have gone on a school trip or something. And headlining the art, we can see America Chavez in action. With all her multiversal powers overtaking the atmosphere with mysterious white smoke, we can see that a portal is about to open.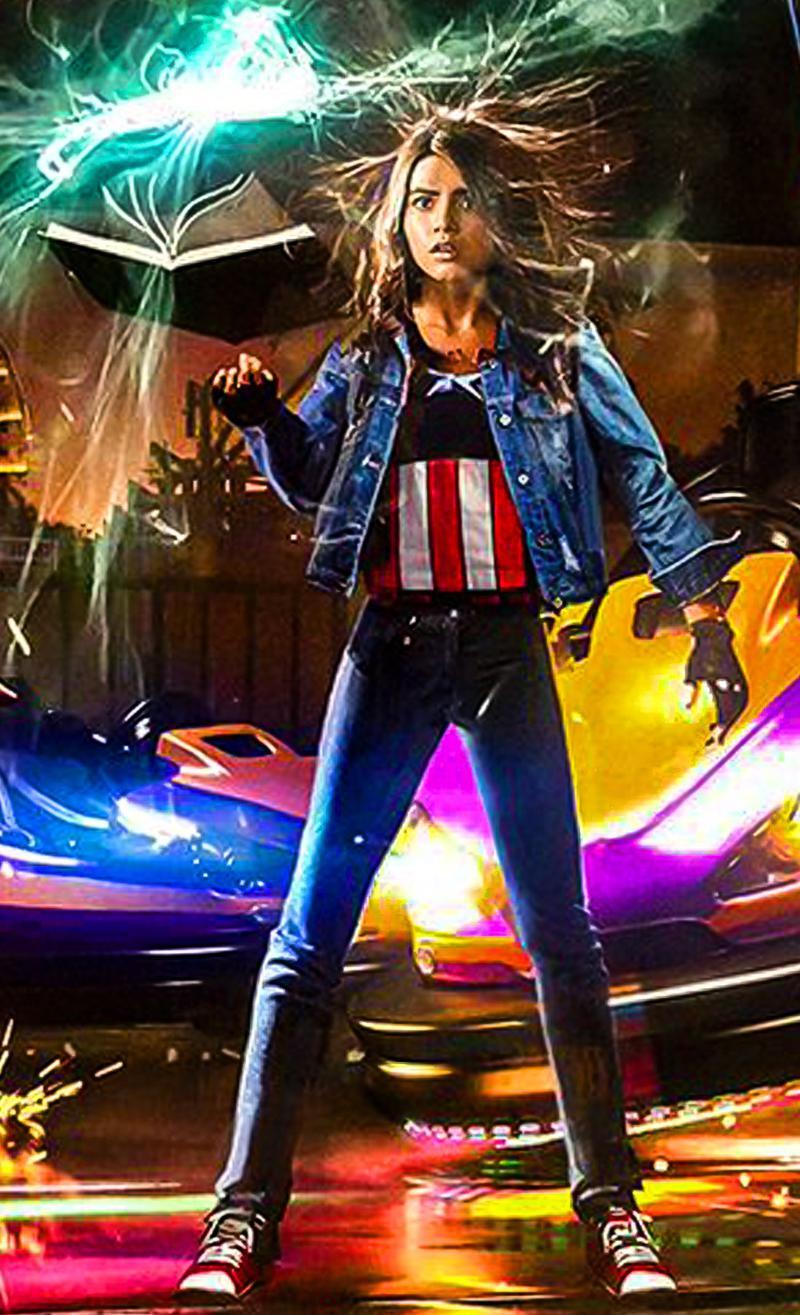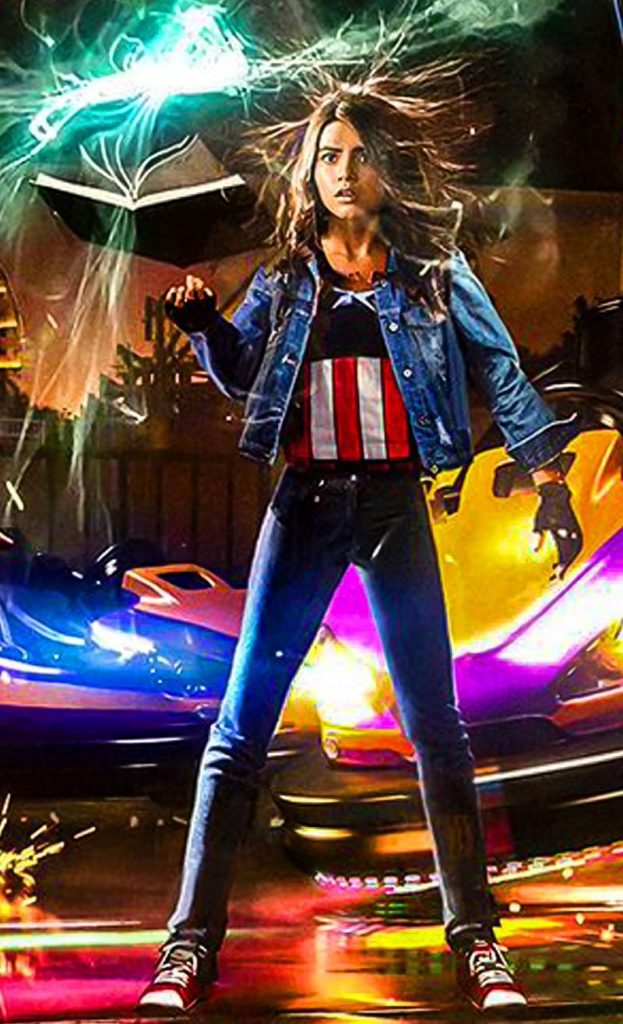 Other than this, we can see that the actress playing Chavez is not Xochitl Gomez but Isabela Merced. You should remember that this art was drawn when Merced was being considered for the role. However, Xochitl Gomez was back for Doctor Strange in the Multiverse of Madness, returning for her multiverse-hopping character.
THE CONCEPT ART II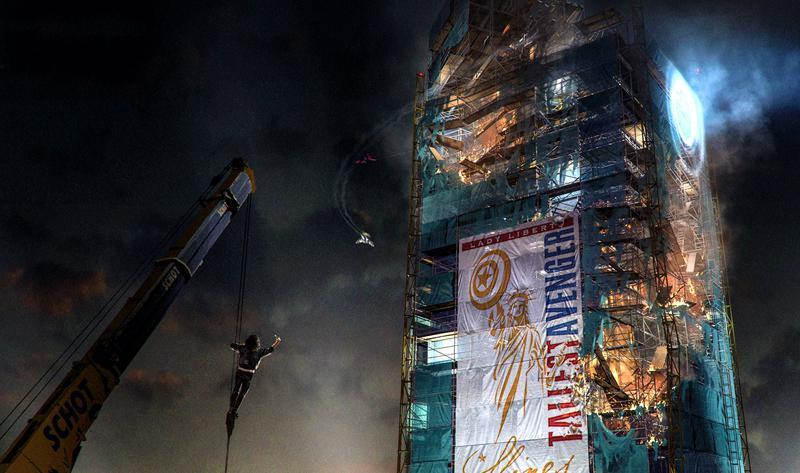 We also got another piece of art, this time from Marek Okon sho. Again, the art shows America Chavez, this time at the under-construction site of the Statue of Liberty. She can be seen hanging by a crane. If you see closely she can be seen holding a green vial, which could easily be the cure for Norman Osborn's dual identity.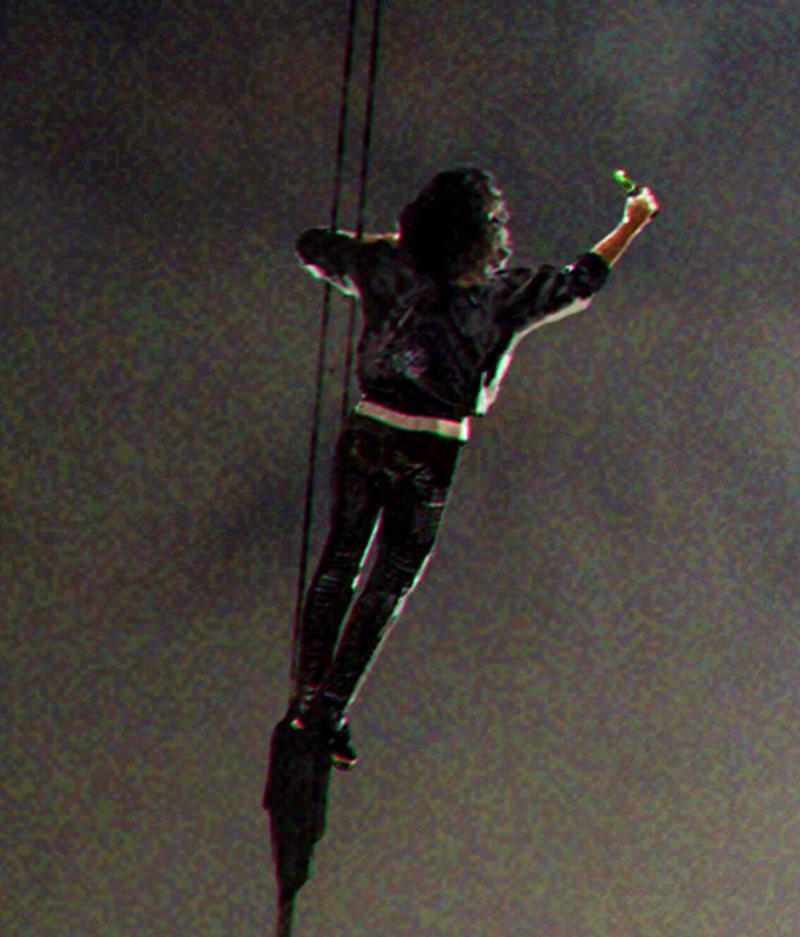 It seems like a wasted opportunity as it would have been fun to see America Chavez in action. We could have seen her going against so many villains with our three friendly neighborhood Spider-Men. You see, in the original story, she was supposed to bring Tobey and Andrew into the MCU. However, due to the changes in the line-up, the writers decided to tap into Ned's magical prowess to bring about Spider-Verse. It would have been fun to see America do it, but what we got is no less fun. We finally have another magician in our midst, even if he doesn't remember it.
As for all the America Chavez fans out there, you will meet her at the premiere of Doctor Strange 2. So hold your horses until then.
MCU's upcoming roster includes Doctor Strange in the Multiverse of Madness, Thor: Love and Thunder, Black Panther: Wakanda Forever, The Marvels, Ant-Man and the Wasp: Quantumania, Fantastic Four, Guardians of the Galaxy Vol. 3, Deadpool 3, Captain America 4, Nova, Shang-Chi 2, and Blade. We've also got several MCU shows for Disney Plus including Ms. Marvel, Moon Knight, She-Hulk, Secret Invasion, Ironheart, I am Groot, Armor Wars, Echo, Wakanda, Loki season 2, What If…? Season 2, Agatha House of Harkness, Werewolf by Night, and Okoye.
Follow us on Facebook, Instagram & Twitter for more content.
Also Watch: