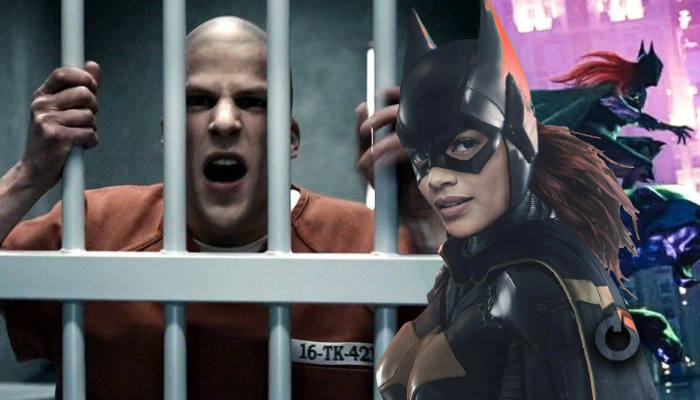 In the last few days, fans have gotten to see a lot of details regarding the upcoming DC Extended Universe project Batgirl. There has been much confusion regarding the status of the DCEU because of Zack Snyder's Justice League. Fans got to witness a lot of major changes in the status of the franchise and it has been clarified that those changes won't be accepted as canon to DCEU. There is much expectation that the upcoming DCEU projects will give us some idea regarding the status of the characters we have gotten to see so far. One of the most interesting things in the franchise is definitely regarding the case of Batman in the franchise. It seems that the Batgirl set photos have revealed some interesting details regarding DCEU which include the hint that Lex Luthor is still in Prison.
Batgirl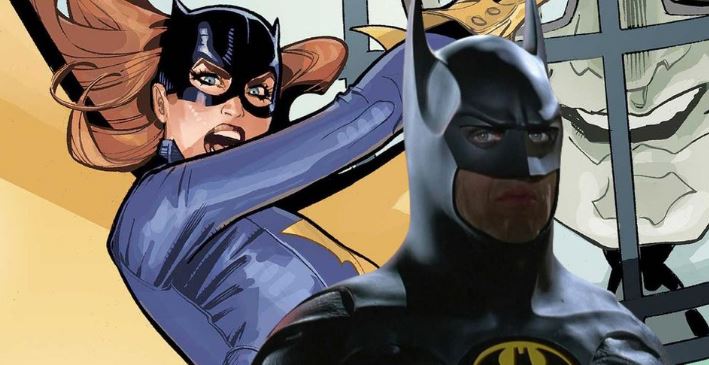 Recently, we found out a lot of interesting things that we might get to witness in the DCEU. It was revealed that fans will get to see Michael Keaton also make an appearance in the movie, as he will make his DCEU debut by reprising the character of Batman in The Flash. Not only that, but one of the leaks from the sets of Batgirl revealed that we might have a Robin appearing next to Keaton's Batman too. That's not all as another possible tease was given to the Batman villain Hugo Strange as the character appeared on a prop in the set photo. But there is a lot more that is happening in the movie as revealed by some more of the set photos.
Lex Luthor is Still in Prison
https://twitter.com/BatgirlFilm/status/1481721736135593991?ref_src=twsrc%5Etfw%7Ctwcamp%5Etweetembed%7Ctwterm%5E1481721736135593991%7Ctwgr%5E%7Ctwcon%5Es1_&ref_url=https%3A%2F%2Fscreenrant.com%2Fbatgirl-movie-set-photos-dceu-easter-eggs%2F
A tweet from the Twitter handle Batgirl Film News showcased a magazine from the set of Batgirl. This magazine actually referenced quite a lot of events from the DCEU that include the Capitol Building bombing that we had witnessed in Batman v. Superman: Dawn of Justice. But one of the more interesting references was clearly regarding the status of Lex Luthor. The cover news of the magazine indicated a report on Lex Luthor's prison sentence for the Capitol Building bombing. The headline read: "BILLIONAIRE VILLAIN LEX LUTHER HIRES NEW LAWYER TO APPEAL SENTENCE". Fans might have noticed that there is a clear misspelling of the criminal mastermind's name in this headline.
This seems to be in continuation of the events of Dawn of Justice considering, that movie ended with Lex being put in prison. We later saw the character actually escaping prison in Justice League. Batgirl might actually correct the past events of the franchise and take things in a whole new direction. There are also indications that the new lawyer indicated with, "Luther Hires New Lawyer", might actually be the famous Gotham attorney Harvey Dent. But now we know that there is a completely different narrative for the character of Luthor and we might get to see more of him in a whole new arc that follows up on the events of Dawn of Justice.
Court of Owls
https://twitter.com/BatgirlFilm/status/1481717968165814286?ref_src=twsrc%5Etfw%7Ctwcamp%5Etweetembed%7Ctwterm%5E1481717968165814286%7Ctwgr%5E%7Ctwcon%5Es1_&ref_url=https%3A%2F%2Fscreenrant.com%2Fbatgirl-movie-set-photos-dceu-easter-eggs%2F
Other major Batgirl set photos from the same Twitter handle indicate one of the greatest Batman narratives being canon to the DCEU. The Gotham Tattler magazine cover report indicates a report on The Court Of Owls and follows up with a description that is true to the comics. The Court of Owls actually made their debut in the pages of The New 52 Batman series. It is actually a secret society that is much similar to the Eyes Wide Shut kind and they comprise some of the richest people in Gotham. They have been running Gotham secretly from the shadows and they have had a major confrontation with Bruce Wayne. But another interesting thing from this magazine cover says, "OWLS TRIED TO RECRUIT ME SAYS FORMER CIRCUS CHILD STAR.", which could be a clear reference to Dick Grayson.
Vicki Vale Tease
https://twitter.com/BatgirlFilm/status/1481709063192862730?ref_src=twsrc%5Etfw%7Ctwcamp%5Etweetembed%7Ctwterm%5E1481709063192862730%7Ctwgr%5E%7Ctwcon%5Es1_&ref_url=https%3A%2F%2Fscreenrant.com%2Fbatgirl-movie-set-photos-dceu-easter-eggs%2F
The final addition to the group of photos is the revelation that Vicki Vale is also a part of the DCEU. This is actually exciting considering fans haven't got to see anything from Gotham being explored properly in past DCEU projects. Vicki Vale was actually a part of the Michael Keaton Batman movies but there is no confirmation if she would be the one appearing based on this magazine. We can be sure that Batgirl will reveal a lot about Gotham and the DCEU when it comes out on HBO Max next year.
Besides Batgirl, DC's upcoming slate includes The Batman, which arrives on March 4, 2022, Black Adam on July 29, 2022, The Flash on November 4, 2022, Aquaman 2 on December 16, 2022, Shazam! Fury of the Gods will hit theatres on June 2, 2023, and Blue Beetle arrives on August August 18, 2023. DC also has films like a Superman Reboot, Black Canary, Static Shock, and Green Lantern Corps. under development. But those films are undated till now.
Follow us on Facebook, Instagram & Twitter for more content.
Also Watch: