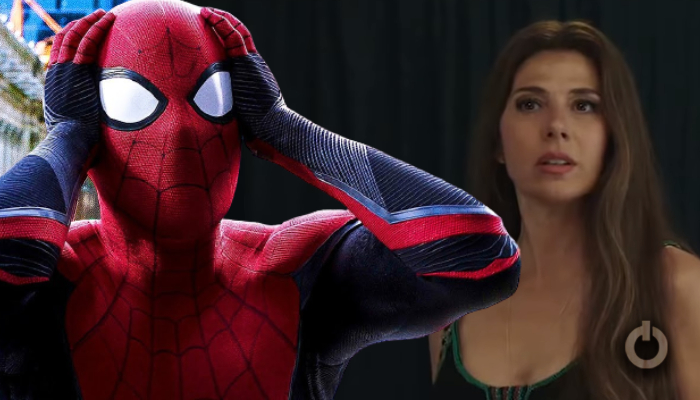 After a long wait, Marvel Studios and Sony Entertainment just released the new Spider-Man: NWH trailer, and boy was it worth the wait! The new trailer was full of action, web-slinging, and many hidden details. The trailer finally revealed the five villains teased in the last trailer. And to our surprise, their battle was not only at the bridge but also at the Statue of Liberty. so, you can finally stop with the memes, LOL. However, we are here to talk about something else. We have reasons to believe that Marisa Tomei's Aunt May might die.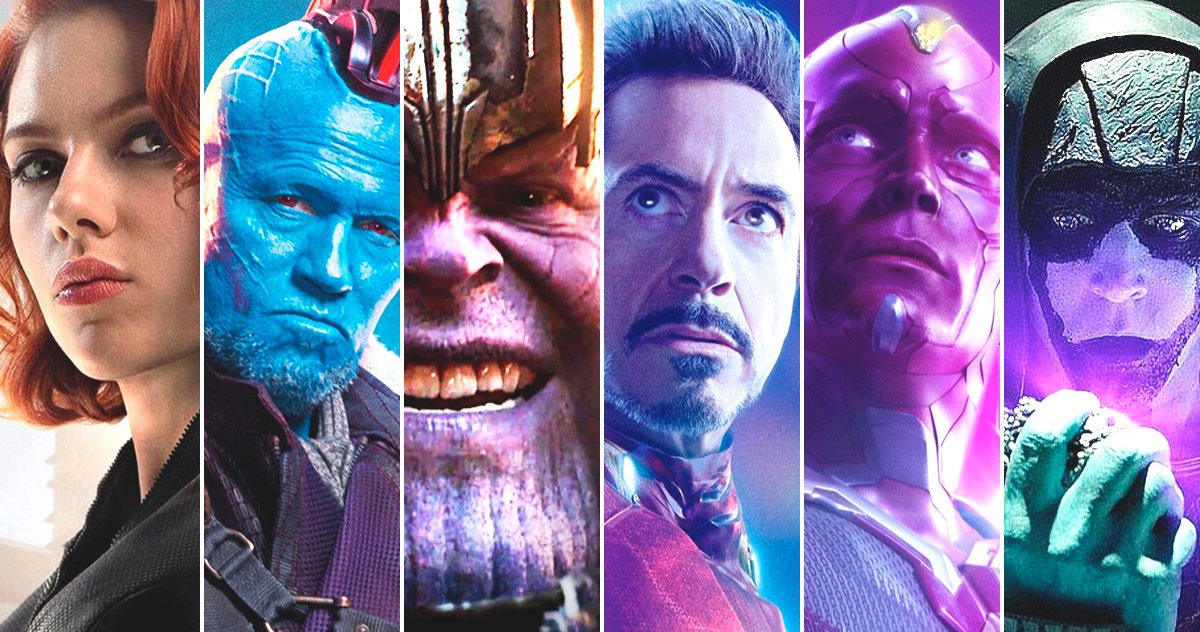 We suspect that something fishy is going on as by the looks of the trailer, May Parker might join the MCU's list of deceased characters. The MCU creatives have always been very careful with the footage they release in the trailers. But they still like to have fun with hinting towards some very crucial twists. And we think this time, we might be onto this twist.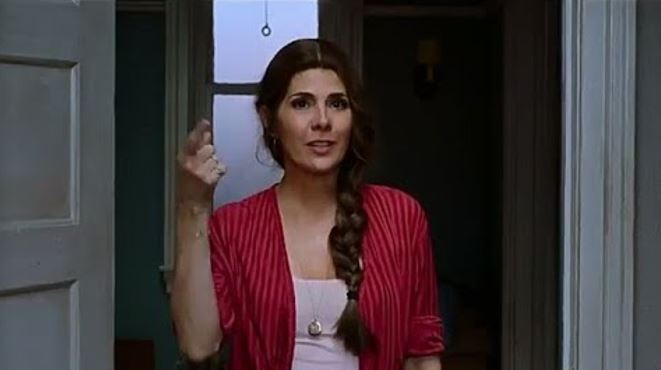 P.S.: It is about our dear old Aunt May.
WILL AUNT MAY LIVE TO SEE THE CLIMAX OF THE MOVIE?
Here's how we got to our crazy theory! So at around 1 minute 42 seconds into the trailer, we see Holland's Peter (Yes, I said Holland's. There are obviously more than one Peter.) diving to block an exploding pumpkin bomb, but fails.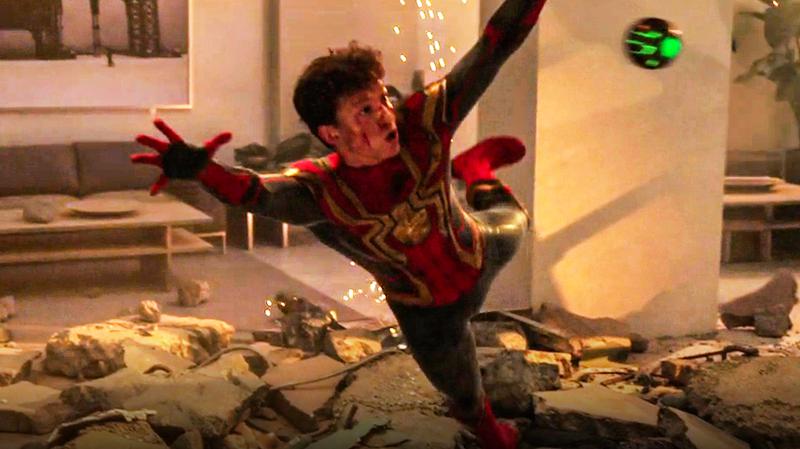 At the time of the explosion, he was so close to the bomb that it was almost in his hands. Here is a picture for your reference.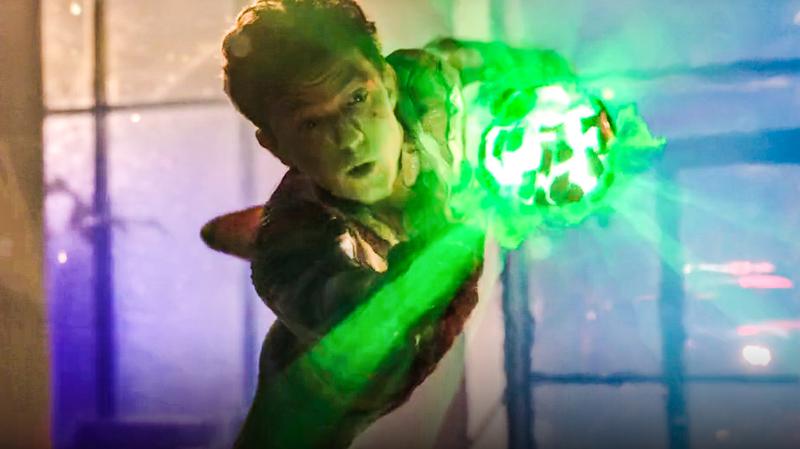 Followed by this, we see a wider shot where we see the building in front of which the bomb exploded. Then we see another explosion. this time, a vehicle exploded that had some new vans in its vicinity. And then another one inside the entrance of the building that brought its awning crashing down.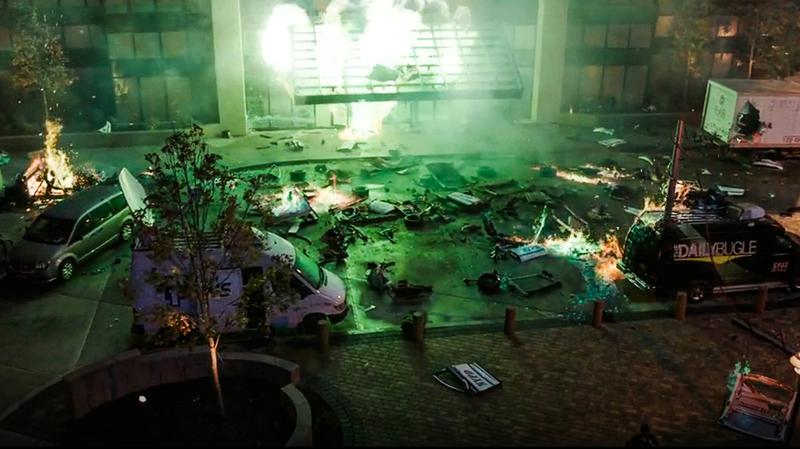 And then the scene comes where we finally see Marisa Tomei running. This is still a mystery if she is running away from something or towards it. But the lightning on her face (which has a very strenuous expression) in this scene matches exactly with the one Peter had when he was trying to block the pumpkin bomb moments ago. Co-incidence?! We think NOT!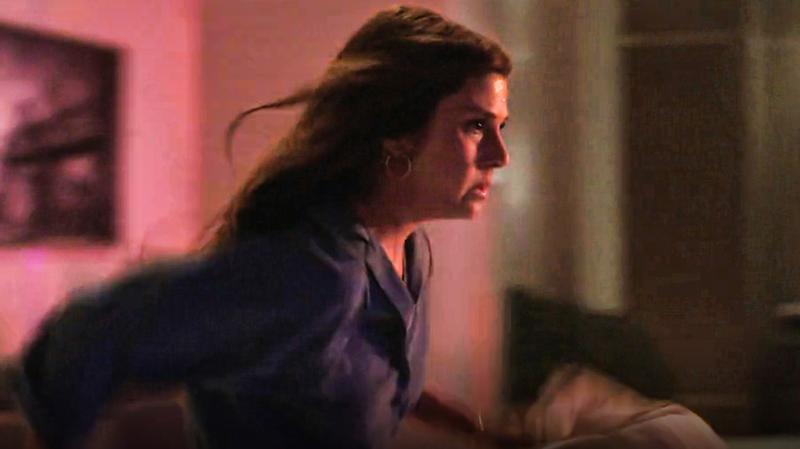 For another reference, we did see Happy Hogan with a  worried expression on his face. He was in a van and was looking outside through the passenger seat's window. The van might have been his getaway car and maybe, just maybe, he might be waiting for May to come running to his van, so that he can take her to safety. This may seem like a stretch but our trusted movie insider, Daniel Richtman, did say that the movie is going to be a little dark or sad, as compared to the previous entries. He even said that Holland's Peter "has to suffer and lose everyone he loves." And this seems like just what he might be referring to.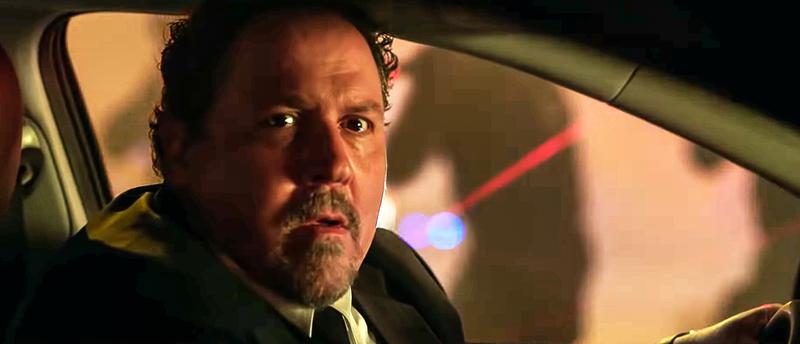 If we are wrong, and we sincerely hope we are, and Marisa Tomei's running scene is not connected to the explosions. She will still be the focus of every villain who wants to hurt Peter. After all, May is the most important person in her life.
Spider-Man: No Way Home swings into theaters on December 17. It stars Tom Holland, Zendaya, Jacob Batalon, Tony Revolori, Martin Starr, J.B. Smoove, Marisa Tomei, J.K. Simmons, Jon Favreau, Alfred Molina, Jamie Foxx, Rhys Ifans, Thomas Haden Church and possibly, the previous two Spider-Men.
Do you think Aunt May might die in No Way Home? Let us know in the comments.
Follow us on Facebook, Instagram & Twitter for more content.
Also Watch: