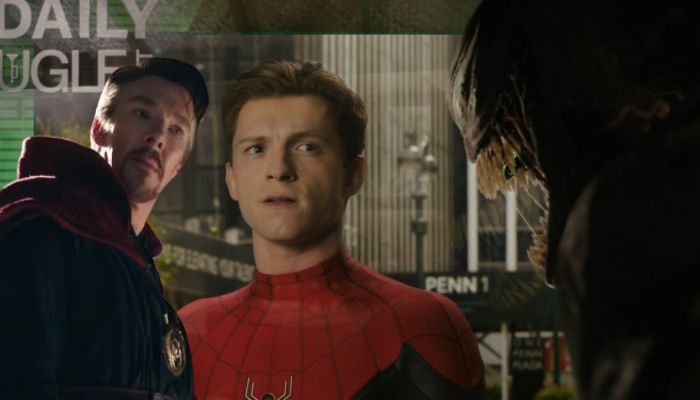 The Marvel Cinematic Universe fans were actually stupefied by one of the scenes from this year's Venom sequel, Venom: Let There Be Carnage. Sony has been working on its own Spider-Man Universe for a while now with movies about characters around Spider-Man from the comics. We got to see Hardy's Venom get transported to the Marvel Cinematic Universe in the post-credits scene from the sequel to Venom. Fans started wondering what this means for the character as there were reports of a confrontation between Tom Holland's Spider-Man and Tom Hardy's Venom. It seems that the crossover scene from Venom 2 created a major plot hole for No Way Home based on what we saw in the recent NWH trailer.
Venom: Let There Be Carnage Post-Credits Scene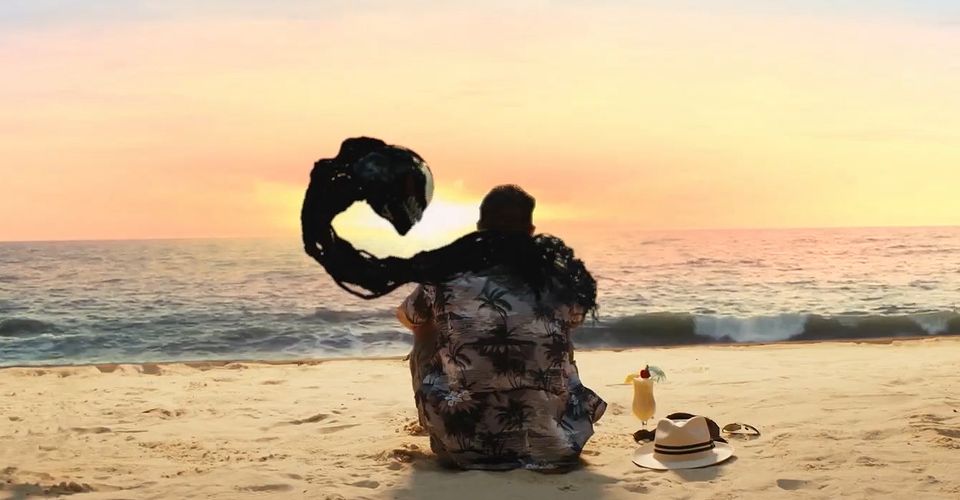 Sony had started working on its own Spider-Man universe by making movies that are solo ventures for characters who have been Spider-Man's enemies. In order to make these solo ventures, the characters were given a certain anti-hero sort of a persona and this started with 2018's Venom. While the movies' didn't receive much critical acclaim they were still able to gather the attention of the fans as the movie saw some rather interesting scenes. This was followed by this year's Venom: Let There Be Carnage and it became clear that the movies weren't focused on a narrative but the battles sequences between the symbiotes.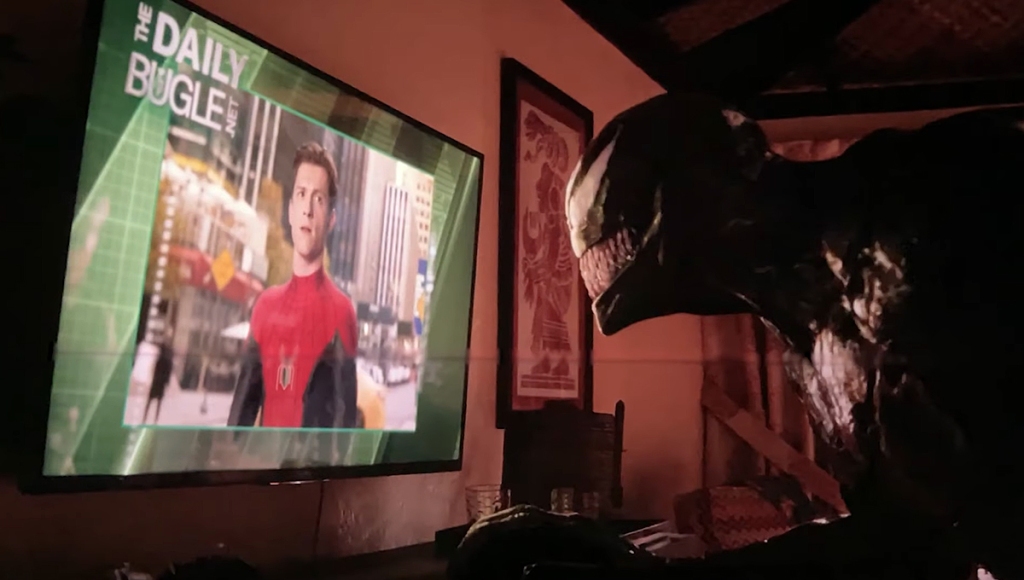 But fans were already started thinking about a possible movie where they could see Tom Holland's Spider-Man and Venom. While this was considered to be impossible as both the movies belonged to different studios, everything changed with the post-credits scene for Let There Be Carnage. There was a possible indication of how the various villains might have teleported into the MCU.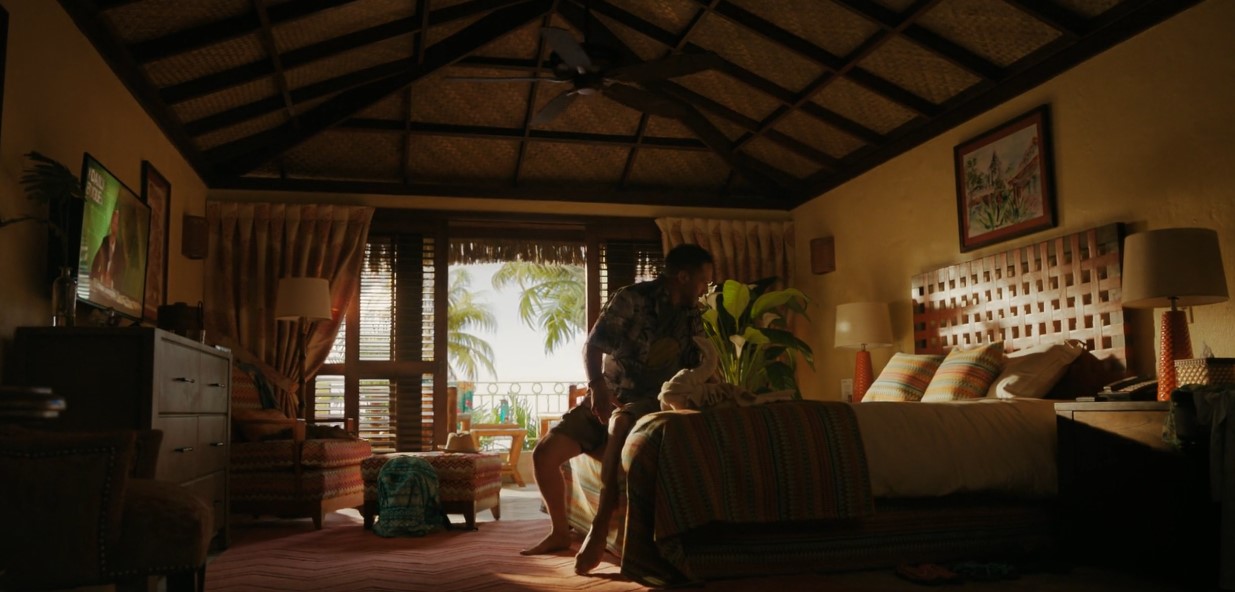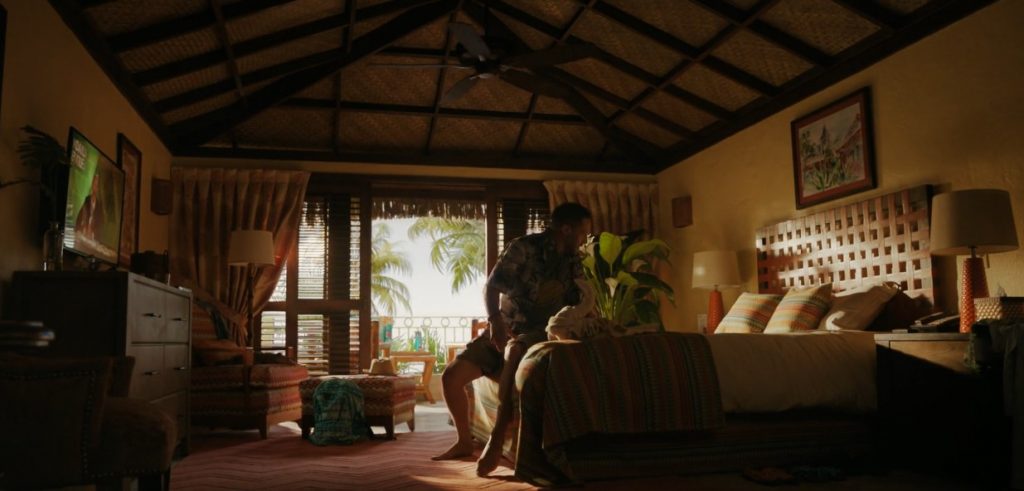 The scene shows Eddie Brock and Venom in a hotel room and suddenly there's a burst of yellow light and their entire environment changes. We find them in a completely different and much better room with something playing on the TV. This is J. Jonah Jameson's report of Tom Holland's Spider-Man and it clearly indicates that they are now in the MCU. 
How Venom 2 created a major plot hole for No Way Home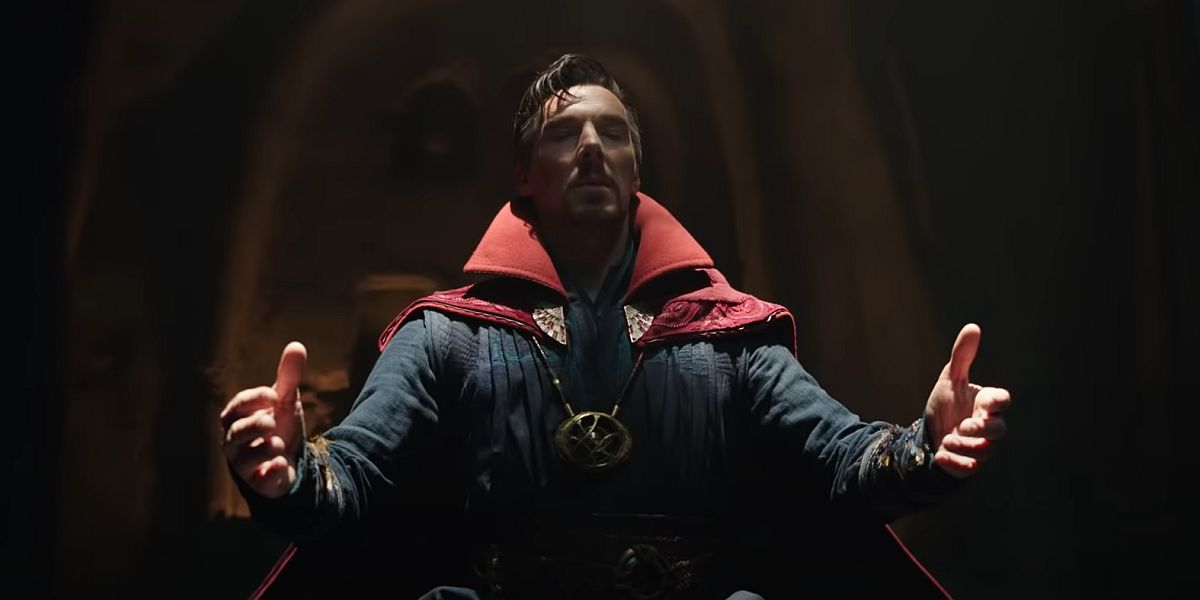 The recent trailer for No Way Home has indicated that the post-credits scene from Venom 2 creates a major plot hole. There are scenes that indicate that we will be seeing a lot of other villains from past Spider-Man movies getting transpired to the MCU. One of the scenes from the trailer shows Doctor Strange telling Peter that they're getting visitors from "every universe" and all these villains had a fate where they "all die, fighting Spider-Man". But Venom is also coming from one of the other universes but we are well aware that he's not dead at all. In fact, he comes from a universe that has not yet seen the presence of a Spider-Man.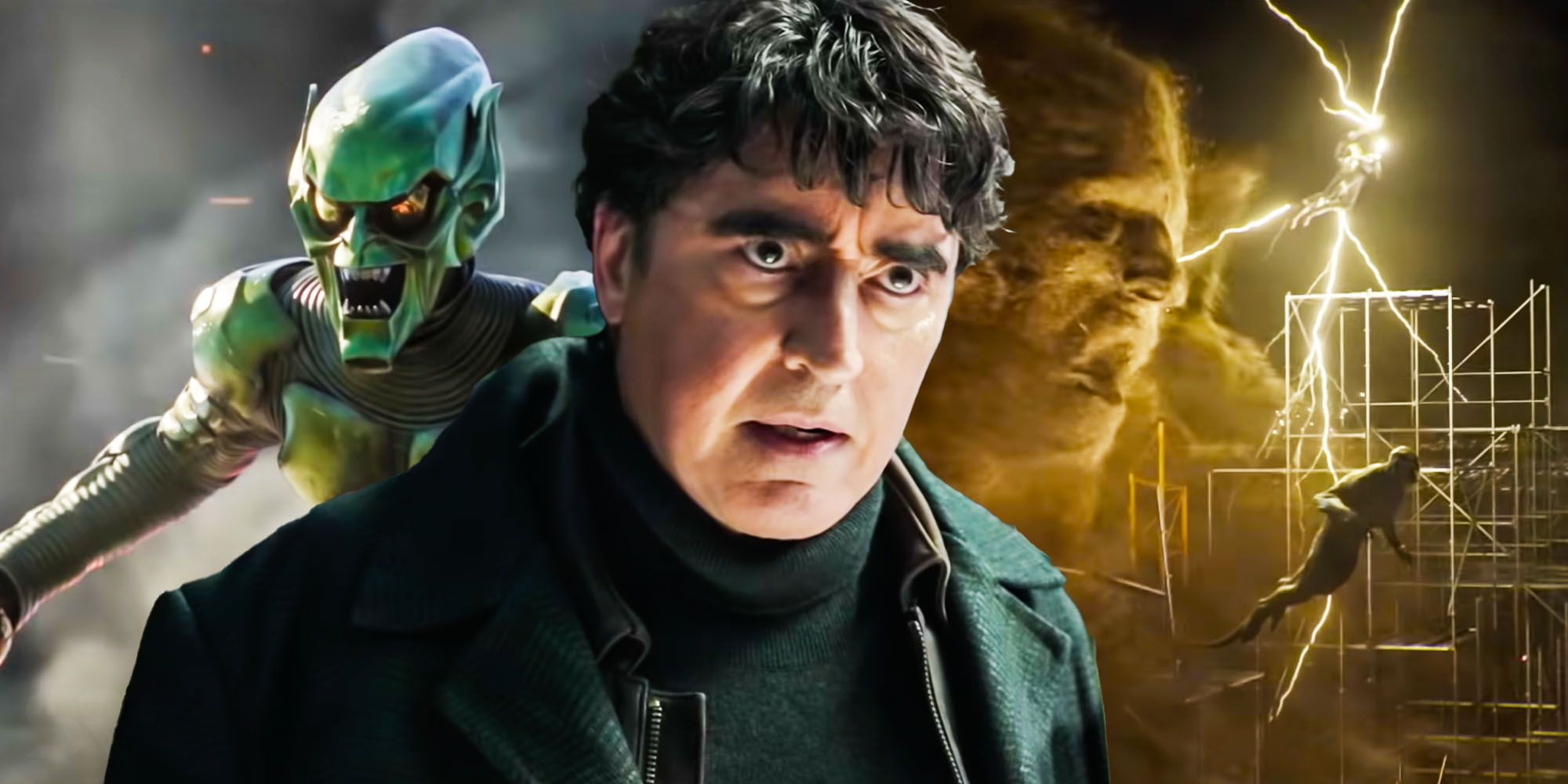 Every other villain that we have seen appear so far has died in the movies that the last appeared in and this confirms Strange's statement. Willem Dafoe's Doc Ock who appeared in the very first trailer for the movie died in Sam Raimi's Spider-Man 2 as we saw him sink to the bottom of the sea. Similarly, Willem Dafoe's Green Goblin dies due to his own glider when it was about to attack Tobey Maguire's Spidey in Spider-Man 1. Jamie Foxx's Electro had a similar fate in the very hands of Andrew Garfield's Spider-Man when he is annihilated due to the overcharging scene.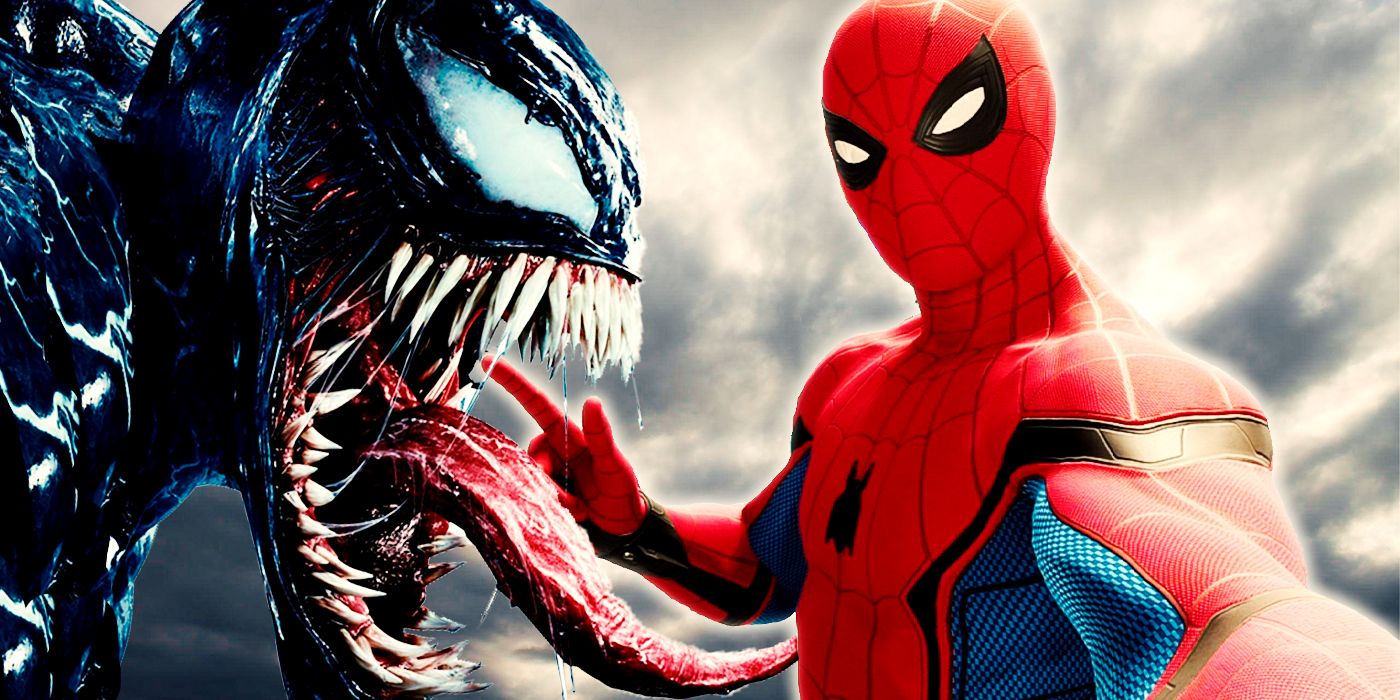 We saw a different version of Venom and Eddie Brock die in Spider-Man 3 and yet the other villain in that movie, Sandman, manages to survive. According to Strange, he has a similar fate to the other villains which might mean that Sandman was killed in some future fight with Spider-Man. There is a chance that Marvel might have done some interesting editing to the dialogue of Spider-Man and this would mean that Venom can appear in the movie without a problem. Or, it might mean that Strange was only referencing the villains who actually died in the past films when saying the dialogue.
We will get a clear answer to this question when Spider-Man: No Way Home comes out in theaters worldwide on December 17.
No Way Home stars Tom Holland, Zendaya, Jacob Batalon, Tony Revolori, Martin Starr, J.B. Smoove, Marisa Tomei, J.K. Simmons, Jon Favreau, Alfred Molina, Jamie Foxx, Rhys Ifans, Thomas Haden Church and possibly, the previous two Spider-Men.
Follow us on Facebook, Instagram & Twitter for more content.
Also Watch: