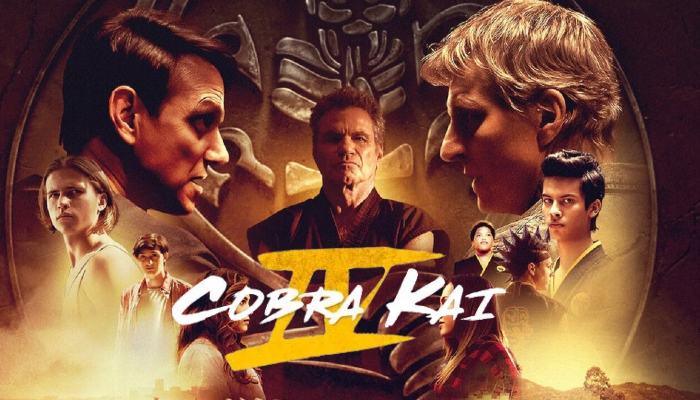 Fans have been brimming with excitement ever since the first season of Cobra Kai came out on Youtube Red. The series focused on OG Cast members from The Karate Kid movies including Johnny Lawrence (William Zabka) and Daniel LaRusso's (Ralph Macchio) as they take up the role of martial arts teachers. This show did unexpectedly well during its first season. Garnering fanbase from both the old films and the new generation the show shot itself into contemporary relevance. It was even picked up by Netflix. So here is everything we know about Cobra Kai Season 4 so far…
Season 4 Trailer and Release Date
The Season 4 trailer arrived a few weeks ago and along with it came the official release date of Cobra Kai Season 4. Season 4 will premiere on 31st December 2021. Fans are going to be blessed with another season before the year ends. This means that the show would have effectively had a dual release this year. This shows how popular this retro series has got.  Moreover, season 4 will see the characters returning to the Dojo realm.
We believe that the next season will be a crucial one because the studio is already talking about making a season 5. There has been another teaser for season 4 which we have shared above. This came out after the official season 4 trailer. Witnessing the studio accelerate their marketing implies that they have other things brewing. The dual release itself is very suspicious.  But we are more than happy for more content. Production and filming for season 4 have already wrapped up, it was announced by William Zabka in this tweet.
Cobra Kai Season 4 Cast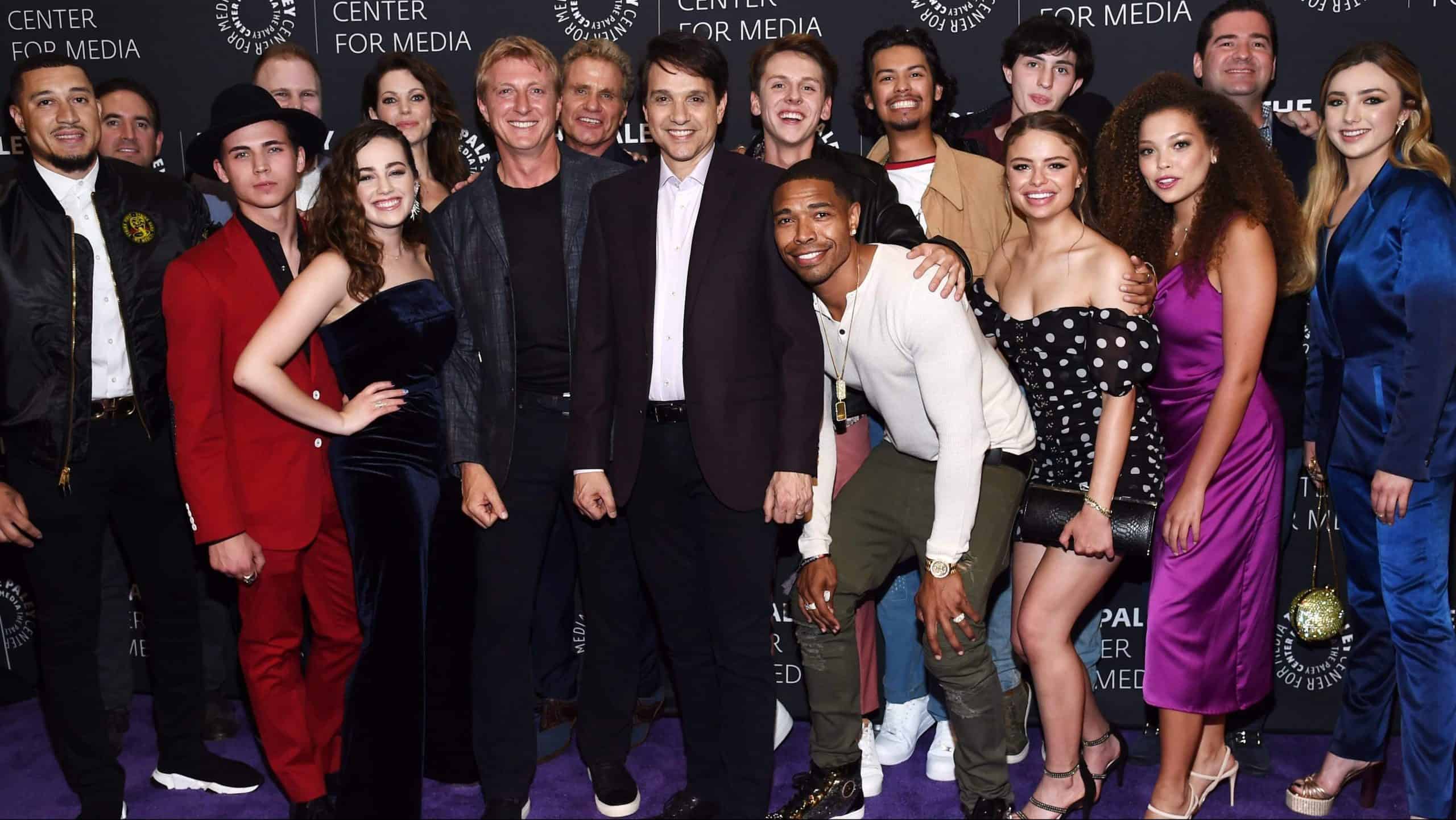 Cobra Kai Season 4 cast includes a lot of returning characters. Some of them you'll remember from the old Karate Kids movies, others have become familiar over the tenure of the show. There are going to be some new people joining the cast and one particular one that fans might be more interesting than others. There are whispers of another OG cast member returning from the old movies for the show.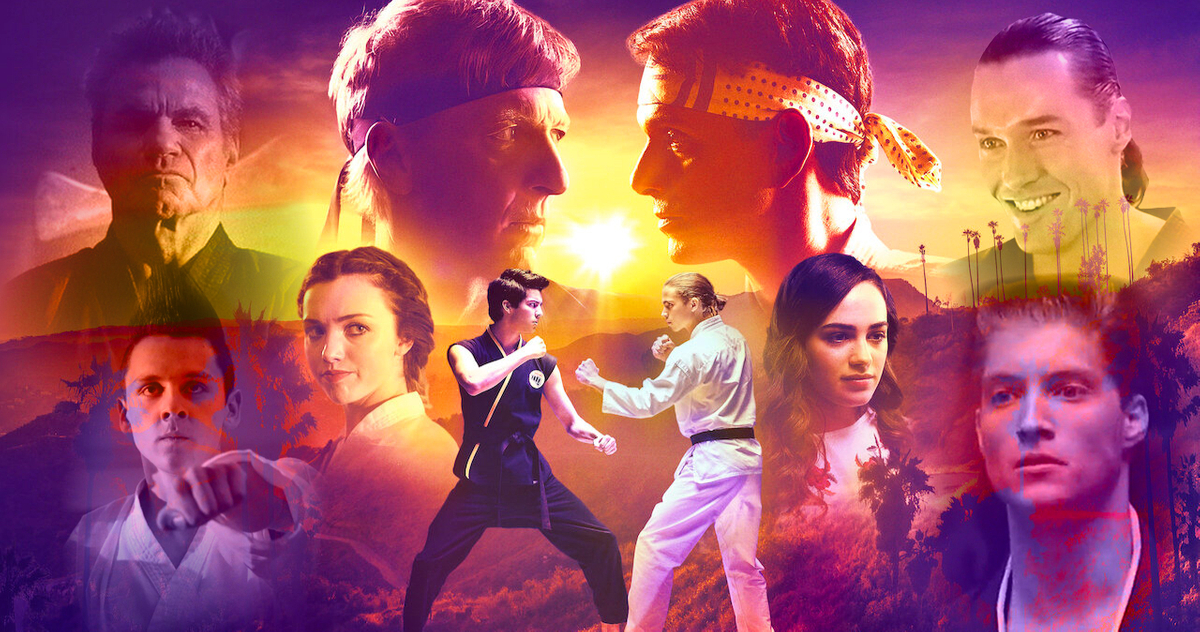 The current announced and confirmed cast of Cobra Kai Season 4 includes Ralph Macchio (Daniel LaRusso), William Zabka (Johnny Lawrence), Xolo Maridueña (Miguel Diaz), Courtney Henggeler (Amanda LaRusso), Mary Mouser (Samantha LaRusso), Tanner Buchanan (Robby Keene), Jacob Bertrand (Hawk), Martin Cove (John Kreese), Peyton List (Tory Schwarber), Vanessa Rubio (Carmen Diaz). It is also likely that Demetri (Gianni DeCenzo) and Kyler (Joe Seo) will be returning for Cobra Kai season 4 given their role in season 3. Dallas Dupree Young and Oona O'Brien have been newly added to the cast of season 4.
Cobra Kai Season 4 Story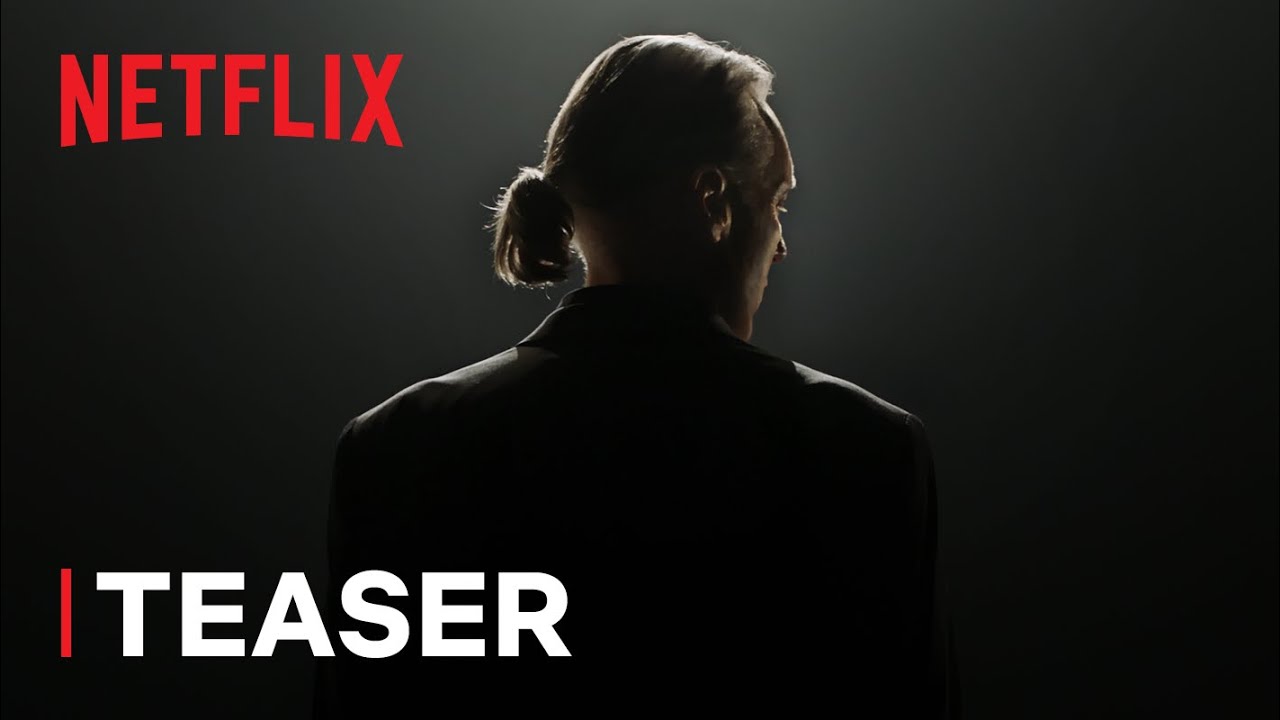 We have omitted an important person from the list of cast above. Because this person is supposed to play the returning character from the OG movies. It has been confirmed that Thomas Ian Griffith aka Terry Silver will be returning to the franchise for Cobra Kai season 4. The battle will be for the soul of the valley and how can this OG karate kid player stay away. The appearance of the character has been long-awaited in the series. His inclusion was confirmed by the Netflix series' co-creator.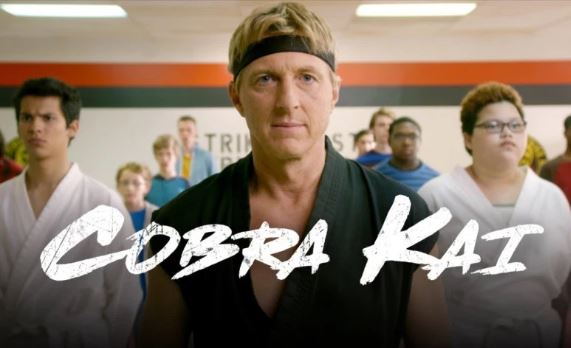 Hayden Schlossberg had this to say about Silver's return in Cobra Kai Season 4, "For now we'll say we've been looking forward to working with Thomas Ian Griffith for a long time and we were very patient with ourselves to find the right moment, and season 4 is that moment." This return will raise the scales even further and make the next season even more exciting. We can barely contain ourselves.
Cobra Kai Season 5 Already Confirmed
The dojo is about to be 5x as rad. Cobra Kai has been renewed for a 5th season. pic.twitter.com/8iz2M6Bzw5

— Cobra Kai (@CobraKaiSeries) August 27, 2021
Moreover, season 5 has already been confirmed even before Cobra Kai Season 4 has come out. Netflix confirmed season 5 back in August 2021 via the above tweet and a subsequent press release saying, "Netflix has renewed Cobra Kai, the series continuation of the iconic The Karate Kid film franchise, for the fifth season with production set to start in Atlanta this fall." This means that by the time we watch Cobra Kai season 4, production for season 5 would have already been half-finished.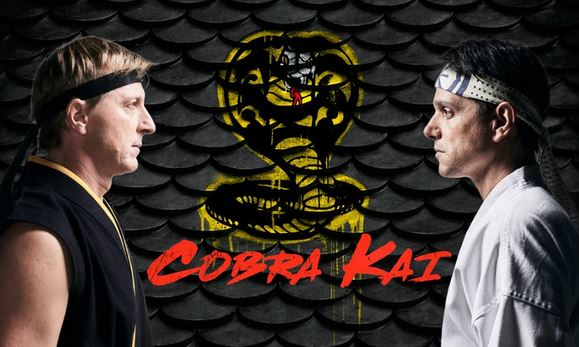 The pace at which Netflix is making the show is astounding but it makes us more excited than. It means that they have a lot of faith In the show. What do you think about this information? Did we miss something crucial that should be included here? Let us know in the comments below and keep watching this space for everything Marvel, DC, and Hollywood. Excelsior!!!
Follow us on Facebook, Instagram & Twitter for more content.
Also Watch: