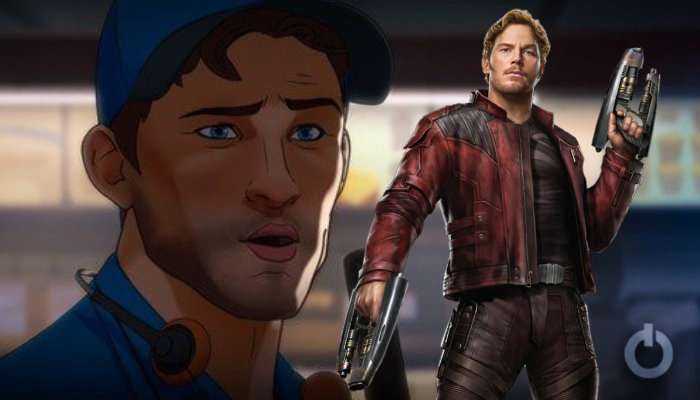 The second episode of the ongoing Disney+ show What If…? premiered yesterday. This time the Watcher told us a rendition that included the mix of two different origin stories and this was an exciting world with lots of fun. We could see that this included a much larger cast of characters because of the larger world. With some characters who previously had smaller roles making a bigger appearance while some not appearing at all, fans were surprised at every passing second. Since the episode included this wide variety of characters, we could see that some of the actors did not return to voice their characters due to possible reasons. Fan-favorite characters Drax and Star Lord were replaced by other voice actors. Let's take a look at which actors came back, and who replaced Chris Pratt and big Dave B for the second episode in the series.
T'Challa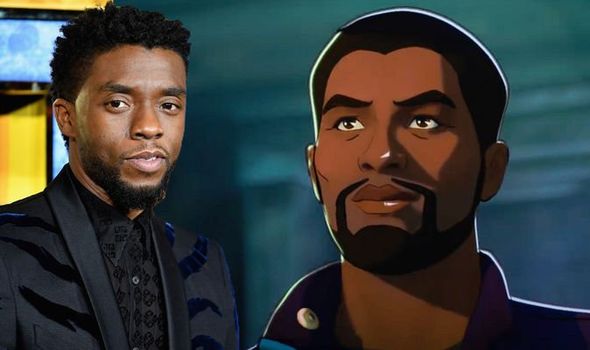 Chadwick Boseman worked on this project before his death, this being his final performance in the character of T'Challa. This was a deserving tribute to his persona in the character of T'Challa and at the same time, we got to explore a different avenue to his character. His character is picked by the goons of Yondu and taken to him. Upon discovering the childlike wonder of T'Challa, he is much amused and grows a personal bond with him. The episode ends with a dedication to Chadwick Boseman, the Black Panther we were too lucky to get.
King T'Chaka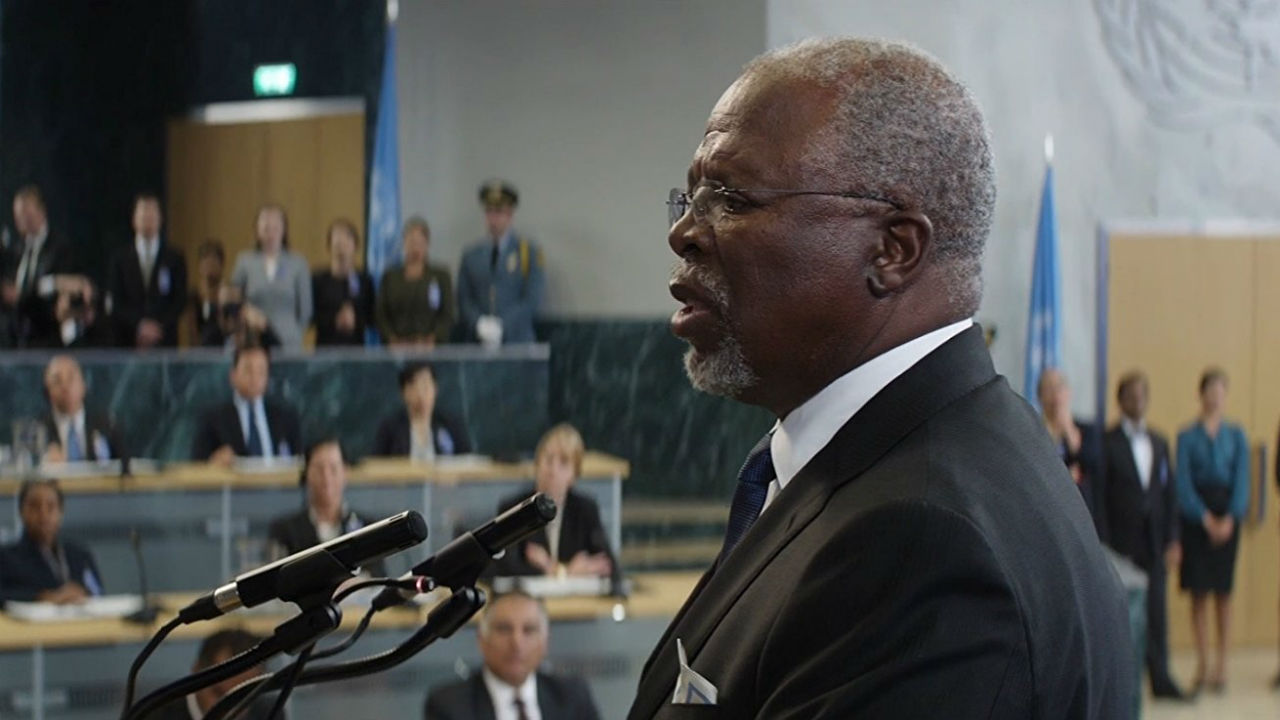 John Kahl returns to his character as T'Challa's father. We last saw him in Black Panther wherein he appears as a vision to his son. The character doesn't have much of a screen presence. He plays a vital character in the persona of T'Challa and upon discovering his son is abducted he puts out every possible means to find him. Angela Bassett does not get to feature her voice as Ramonda, since her character remains silent.
Yondu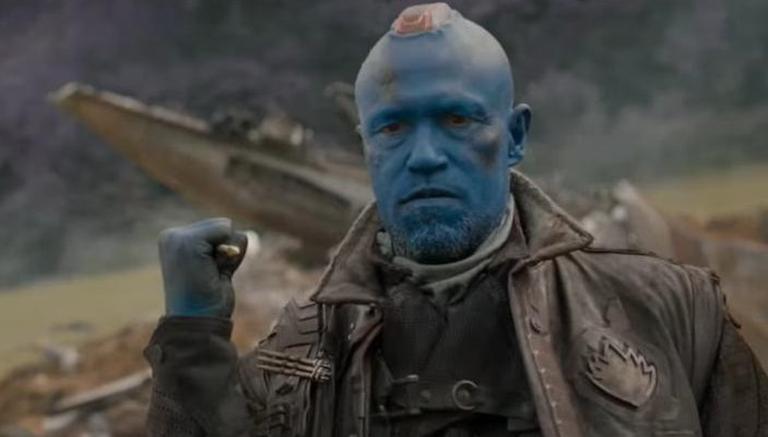 Yondu returns with his whistling weapon and this time he makes a much better bonding with the child he abducts, in this case, T'Challa. Michael Rooker voices the character to perfection with multiple nods to his original performance in the live-action movies. This was the closest thing we could have gotten to a live-action Yondu and T'Challa bonding and we loved it. Here's to hoping we get to see more of that character.
Drax the Destroyer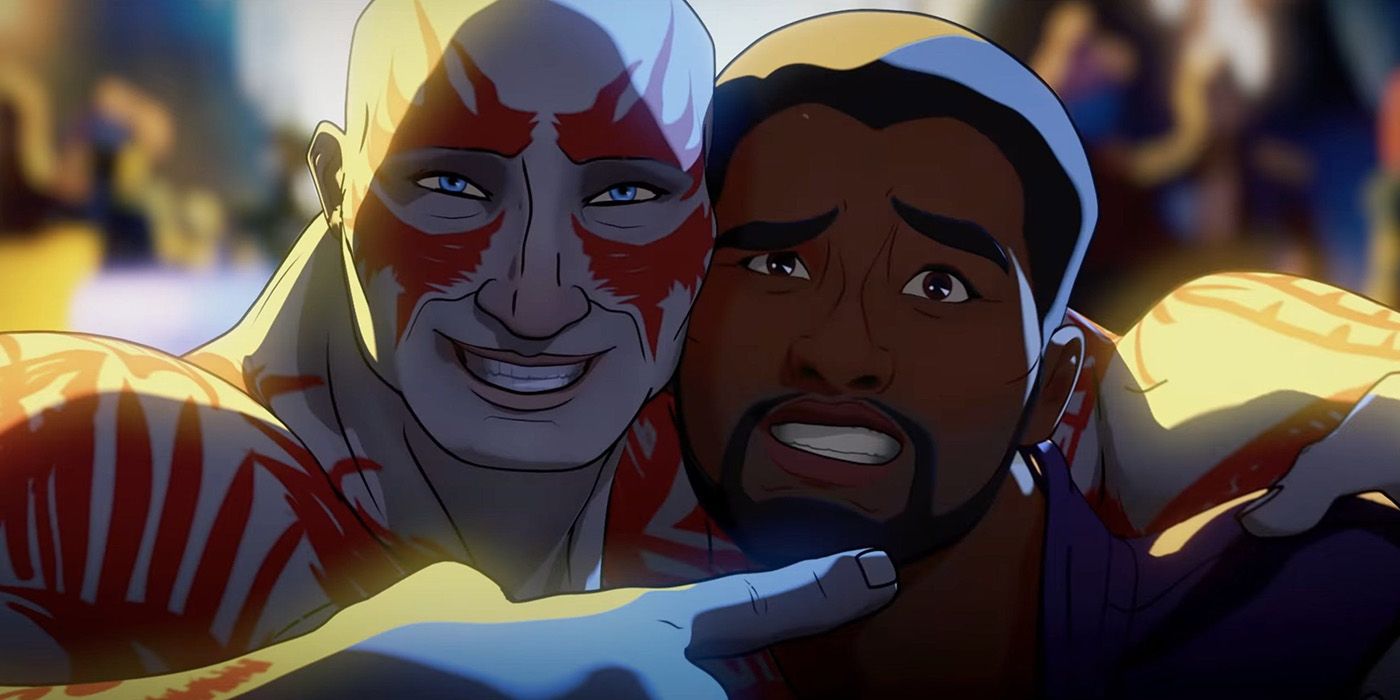 Drax makes a very small appearance as a hilarious character in the episode. He plays the bartender at a bar where the characters go for drinks. Upon, meeting T'Challa he reveals that T'Challa is responsible for saving his family and he is thankful to him. After that, he asks for taking a selfie with him on a floating device which makes T'Challa appear to be a bit uncomfortable. 
Drax is not voiced by Dave Bautista and instead, Fred Tatasciore voices him.  Fred also voices Corvus Glaive of the Black Order.
Thanos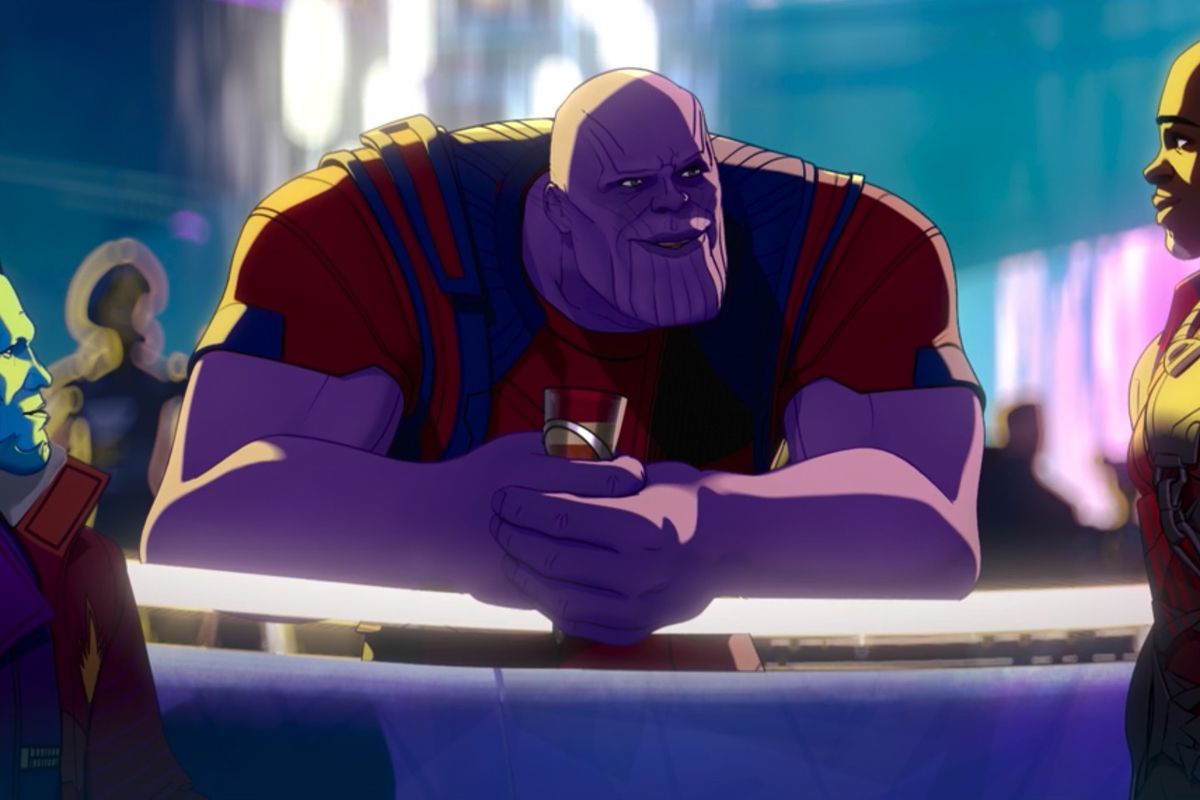 Josh Brolin returns to voice the Mad Titan but this time with the biggest twist in MCU. The villain appears as one of T'Challa's close friends and later goes on the heist with him. We find out that T'Challa actually helped in changing his mind about the entire events that would have led to the events of Infinity War and Endgame.
Nebula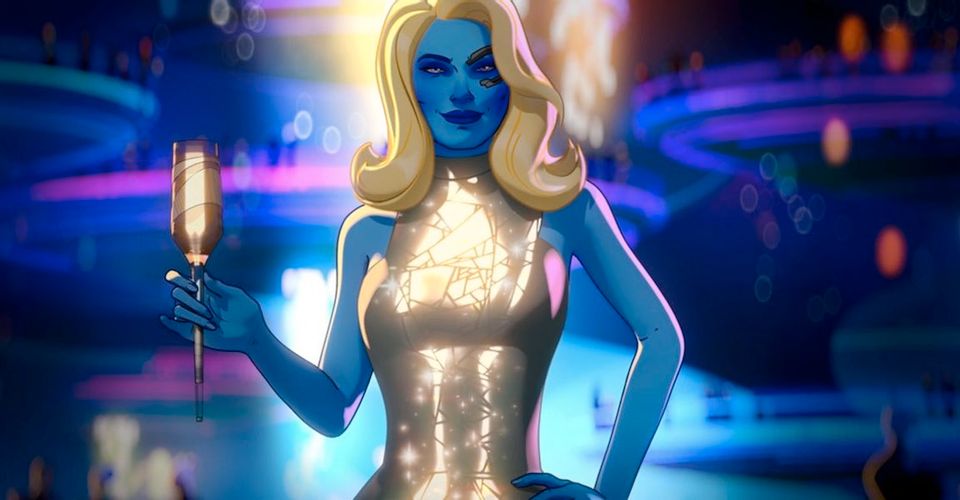 Nebula makes a fantabulous appearance with a lot of difference in her character and yet a little bit of a cunning mentality. Karen Gillian returns to the role with her usual tone, but this time she is friendlier than her live-action version. Fans of the character would wish to see more of this version of Nebula and we hope we do. The wittiest moments included her chemistry with her father.
Peter Quill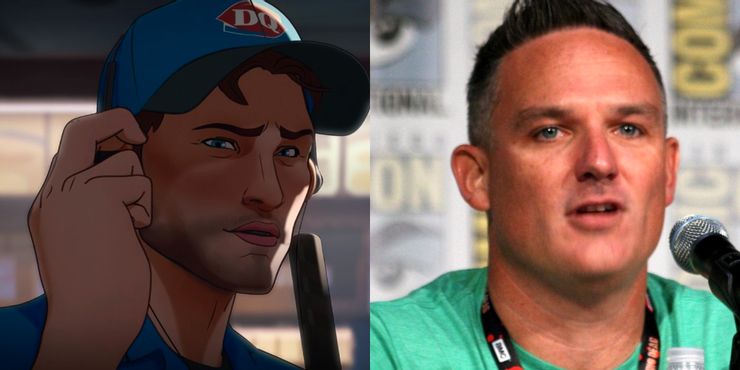 At the very end of the episode, we are introduced to Peter Quill listening to songs and mopping up a place for a very short while as his father Ego pops up behind him. As soon as he opened his mouth, we wanted to know Who Replaced Chris Pratt. Well, Peter Quill here is voiced by Brian T Delaney instead of Chris Pratt. The Watcher hints at what might come for the fate of this version of Quill but he saves the story for some other time. Fans can hope to see a possible return for this Quill.
The Collector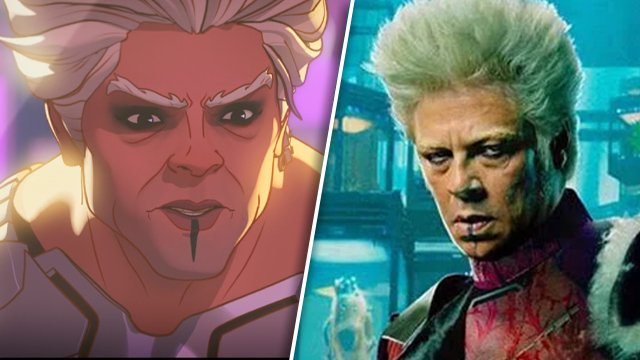 As Thanos explains ever since he became a better person the evil vacuum attracted The Collector and was now the primary villain. The Collector was last seen in the Infinity War, where his fate was unknown but most probably he was killed by Thanos. He was voiced by Benicio Del Toro just like the live-action version though this time he had various other skills up his sleeve with his gear.
Follow us on Facebook, Instagram & Twitter for more content.