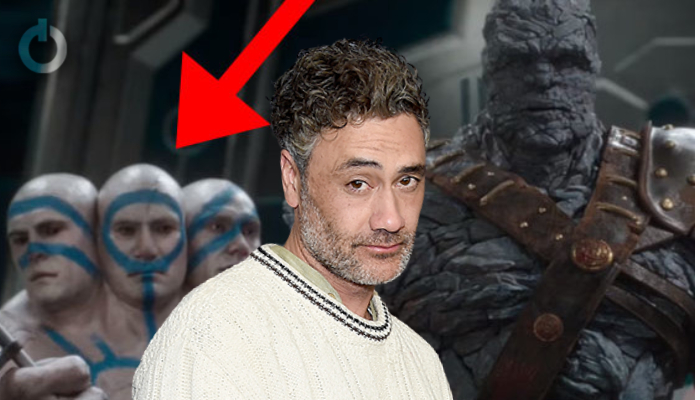 MCU has grown tremendously in the past decade and is now entering Phase 4. And all the big names have either performed in the movie or gave a cameo. Even the directors don't just sit behind the curtain now. And it is possible that the director mistaken or allegedly slips a person doing multiple roles. Sometimes, even the director wants to do multiple roles besides directing, just for fun. There are quite a few actors who played multiple MCU roles.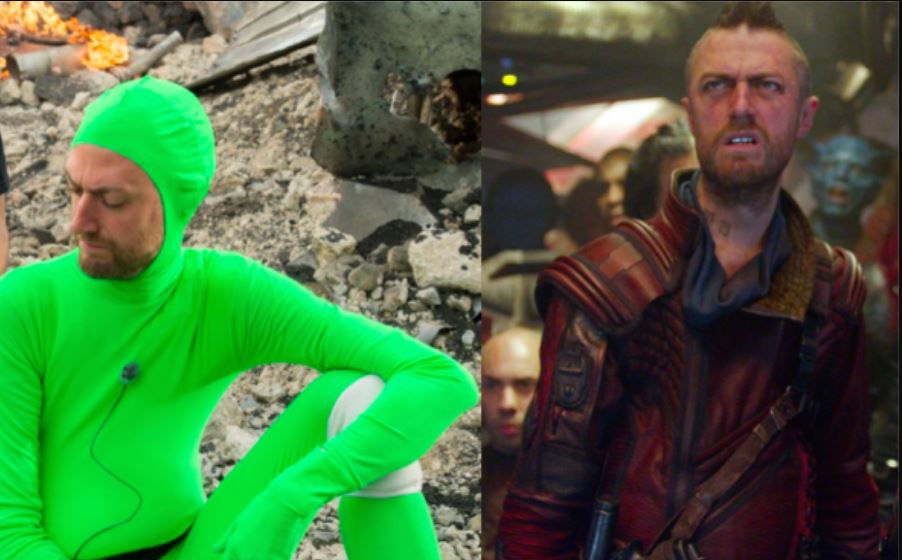 Some notable ones are that of Sean Gunn, who played Kraglin and gave the motion-capture of Rocket in Guardians Vol. 1 and Vol. 2; Benedict Cumberbatch who not only played the Sorcerer Supreme but also played his nemesis Dormammu. In addition to this, Laura Haddock popped up as Star Lord's mother and a Captain America admirer in The First Avenger. But these are the multiple roles that Marvel has made public. There are others that you may not have picked upon in the 13-year long run of the MCU. We have made a list to lift the curtain off of this mischief. Here are 10 more actors who played multiple MCU roles:
10. Martin Starr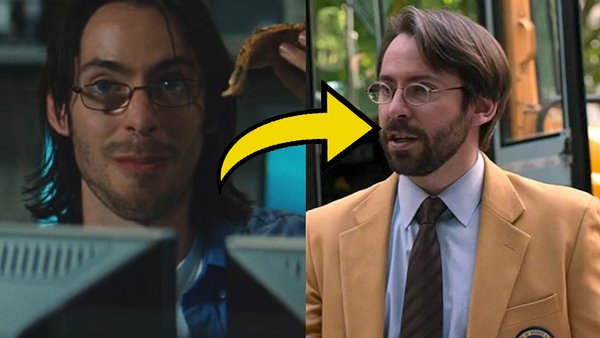 Starr has played the role of the coach in Peter Parker's school in Spider-Man: Homecoming and Spider-Man: Far From Home in the MCU. But only a few people have noticed that he was also seen in The Incredible Hulk as the campus techie that Bruce Banner bribes to gain access to the computer, over a decade ago!
The notable point is that he was playing Amadeus Cho then. For those of you who don't know, Amadeus Cho is meant to be the Incredible Hulk's Successor, the Totally Awesome Hulk. However, MCU has discredited the movie but the appearance of Martin Starr in Spider-Man may be their own twisted way to reboot the character. Since the names of characters played by Martin Starr are completely different, the possibility of seeing a new Hulk seems unlikely. Although, with Disney+'s She-Hulk around the corner, Cho might make an appearance again.
9. Joe Russo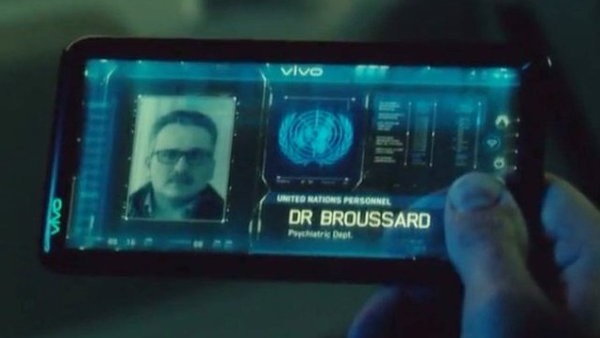 Directors appearing in their own movies has always been chucklesome. Some directors even consider this as a tradition to play a short-bit role. And Joe Russo is no exception. Every movie directed by the Russo Brothers contains a scene embraced by Joe's presence. Since every movie is different, the characters played by him have no connection. You may not have noticed this before because of the pseudonym used by Joe, Gozie Agbo.
In Captain America: The Winter Soldier, Joe played Dr. Fine who attends to Romanoff's wounds in Fury's hideout, and the person interviewing Peggy Carter. Then, in the sequel movie, Civil War, Joe is seen playing the original doctor who was to analyze Bucky but he was killed by Zemo who then took his identity to meet Barnes. He shot a scene for Avengers: Infinity War where he plays a paparazzi hassling Happy Hogan but this scene didn't make the final cut. Last, he was seen in Avengers: Endgame where he played a grieving gay man in Steve Roger's Support Group.
8. Jon Favreau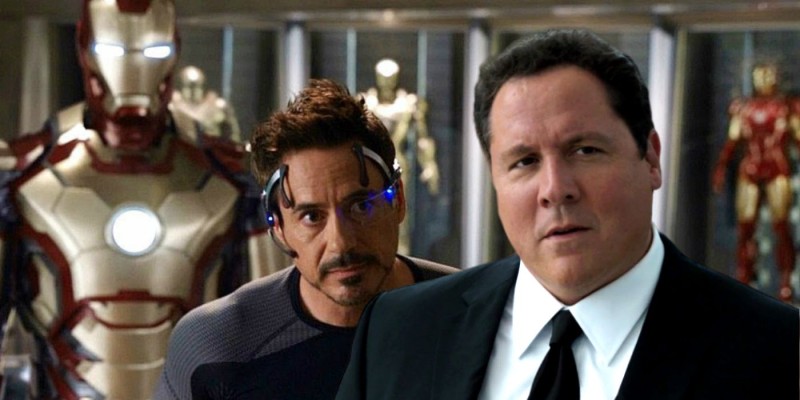 We all know Favreau as the man who directed the first movie in the MCU but the fact that he acted in his own movie is known to all. Even though Iron Man kept him because he was a friend, we all came to love Hogan. But to our surprise, Favreau even played the lead in the movie. As a director, whenever he wanted the suited superhero to move in a specific manner, he used to do it himself. He even presumed his role whenever RDJ was absent on the sets. Still, the fact that he even played Iron Man is a bit difficult to digest.
7. Chris Hemsworth + Taika Waititi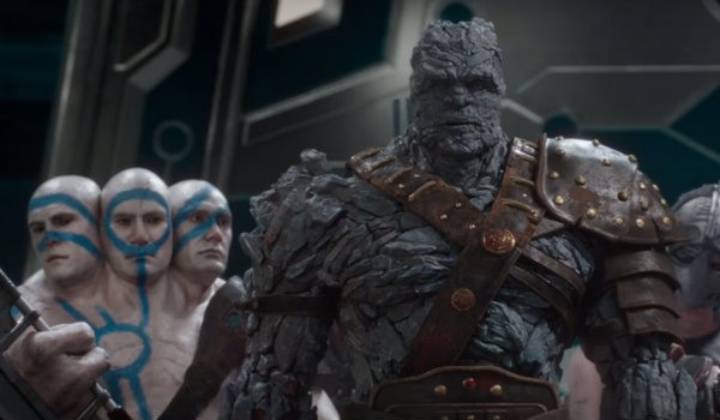 Thor: Ragnarok has been credited as the 'funniest' movie in the MCU. And thanks to Taika Waititi's representation of Korg which made this movie this hilarious. Most people knew that Waititi will be playing Korg but what no one saw was Chris Hemsworth and Taika Waititi both played another role. And I can bet you didn't notice it.
When Korg broke every gladiator out of the Grandmaster's Jail, one of them was a three-headed creature with a bald head and blue tribal paintings. Although the middle head and the body belonged to a stuntman, Shane Rangi, the left and right heads were of Hemsworth and Waititi respectively. This may have gone unnoticed due to the complexion differences between the gladiator and the Kiwi director.
6. Paul Bettany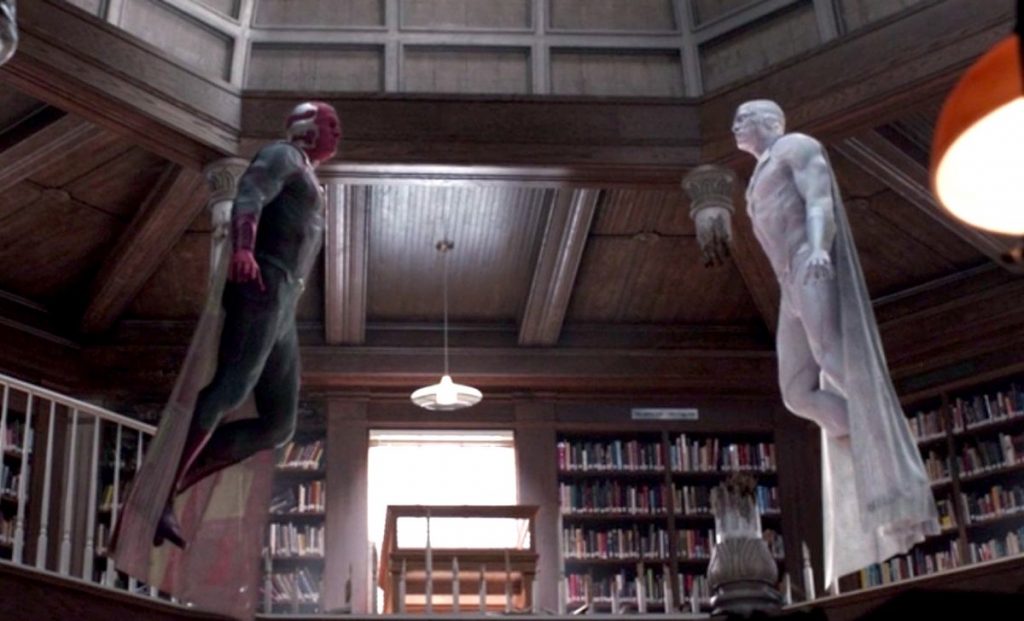 Bettany has been lucky enough to play not two, but three characters in his MCU 13-year run. He first made his pseudo-appearance in 2008's Iron Man as the voice of AI Jarvis. And he has been a part of MCU ever since. But he first made his physical appearance in MCU's Avengers: Age of Ultron as Vision.
He played Jarvis until Jarvis was destroyed by Ultron in the second production of the Avengers. But, at last, his AI was embodied in the humanoid body which he then christens as Vision. Unfortunately, Vision dies in Avengers: Infinity War when Thanos plucks the Mind Stone off from his head with his bare hands. Although we see in Disney+'s WandaVision, that Vision's protocols and memories are transferred to another body whose whereabouts are currently unknown. MCU has been an up-and-down ride for Paul Bettany.
5. Kenneth Choi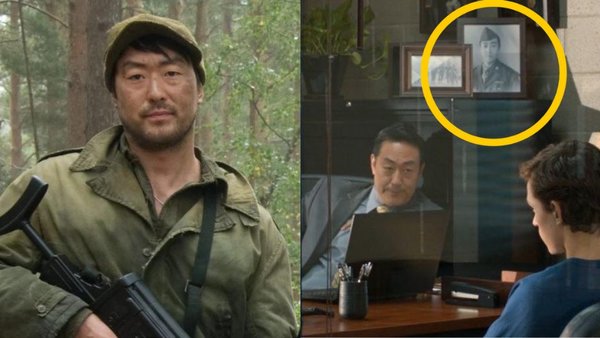 The die-hard fans of MCU always figure out the easter eggs in its movies. One such fan noticed a detail missed by all of us. Apparently, Kenneth Choi appeared as the Principal Morita of Midtown High School of Peter Parker in Spider-Man: Homecoming. But he also appeared as one of the Generals in the US Army who is saved by Captain America's invasions into Hydra Base Camps. But since the movie was based in the '40s, there was a continuity error.
People almost forgot about this until the fan observed a sketch in the back of the Principal's office which shows the governor and with the same surname and most an 80-year gap, one can only assume that the Principal is the grandson of Jim Morita, who served in the US Army during the World War II. This just implicates how well-thought MCU has been.
4. Gemma Chan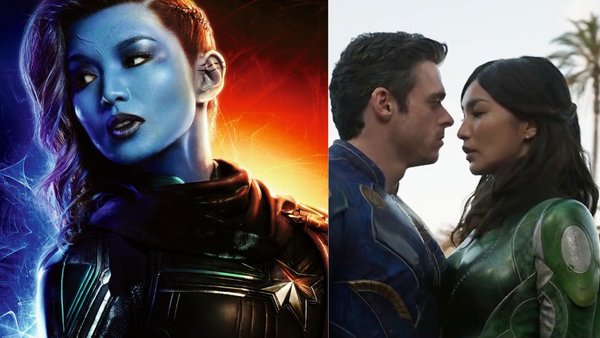 We all remember Gemma Chan as the blue-skinned Kree warrior Minn-Erva who fought alongside 'Vers' in their mission to the planet Torfa in the initial scenes of Captain Marvel (2019). Surprisingly enough, she died at the hands of a Skrull. But the Marvel bosses were not done with the acting potential of Gemma Chan. Therefore, she is re-casted in the new Marvel's The Eternals as Sersi. Enjoying a greater screen-time as before, Gemma Chan is back in the MCU. Sersi is one of the main roles in the movie.
3. Michelle Yeoh
Yeoh is a Malaysian actor who has been seen in the MCU as the Ravager Captain Aleta Ogord in GotG Vol. 2. Her role as a Ravager may be short-lived but her impact in Yondu's memorable Ravager Funeral was fascinating. As the Ravagers are united again, her role would've been recurring but surprisingly, she has been re-casted in the new Shang-Chi movie as Jiang Nan. Now, some directors use makeup or prosthetics to stop people from finding out but in this case, they didn't think it was necessary. Let's see what the future holds.
2. Clancy Brown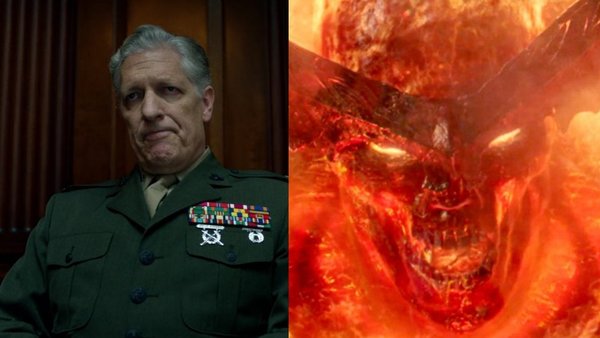 Clancy Brown has spent his whole career portraying different villains. His voice, his expressions and his instincts make him the best villain out there. It was because of this that he was cast as the duplicitous commanding officer, Ray Schoonover in Netflix's series The Punisher and Daredevil. Ray pretended to be an ally to Castle but turned out to be a conspirator of his family's death. Surprisingly, he was also asked to voice Surtur. Although the Thor: Ragnarok villain's motion-capture was done by Chris Hemsworth himself, the voice belonged to Clancy Brown. However, Brown may still return to MCU either physically or through voice.
1. Stan Lee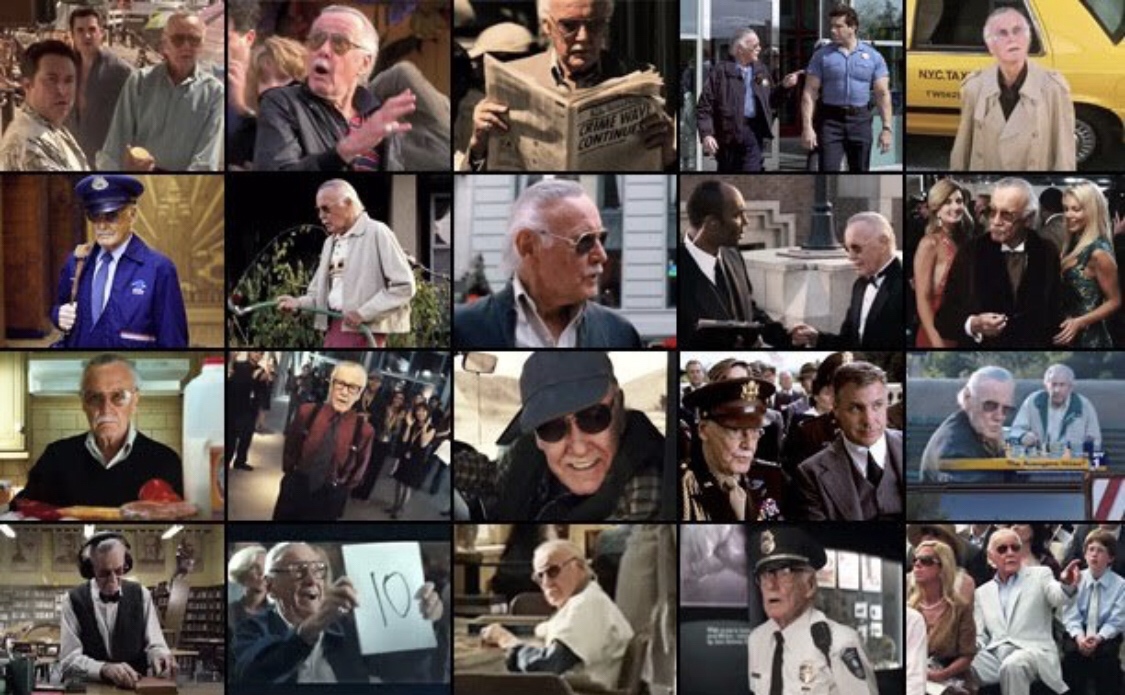 Stan Lee is the creator and writer of Marvel Comics since 1939. But the young audience knows him as the Cameo King. He started his cameos sequence in 1989's TV-Movie The Trial of The Incredible Hulk and has not stopped since. When the MCU started, fans thought it would be funnier if Stan Lee could play the same character all through the MCU. But since movies like Captain America: The First Avenger was set in 1945, the same person appearing in 1945 and then again in 2014 would've caused a catastrophic continuity error. So, Stan Lee ended up playing different characters in different movies. May his soul rest in peace!
So these are the actors who played Multiple MCU Roles did we get all of them? Let us know in the comments.
Follow us on Facebook, Instagram & Twitter for more content.