News
10 Most Sensational Celebrity Breakups of 2021
It has just been three months into 2021, but we already have 10 celebrity couples who have already broken up. It is no secret that it is difficult for celebrities to stay together because of the constant media and public scrutiny, and many more complexities that only they go through. But this year, breakup announcements seem to be more in number than usual, and it's only March!
 1. Kim Kardashian and Kanye West
Kim Kardashian and Kanye West are considered as a power couple, their family much in the public eye along with the four children. But there have been quite some problems in the relationship throughout the course of time together, and Kim has been unable to bear the pressures of dealing with Kanye's bipolar disorder. And now the two are set for divorce after 7 years of marriage.
 2. Zoe Kravitz and Karl Glusman
Zoe Kravitz married Karl Glassman in a beautiful wedding ceremony that was hosted at her father's house in 2019. The two seem to be deeply in love and all seem to be going well for the newlyweds. So it was only a surprise when Kravitz and Glusman went their separate ways at the beginning of 2021.
 3. Luke Evans and Rafael Olarra
Luke Evans who was the star of beauty and the beast broke up with his boyfriend Rafael Olarra. "It is what it is", he said when he was asked about his feelings about the breakup. He was clearly upset. The two look cute together and their fans are secretly rooting for them to get back together someday.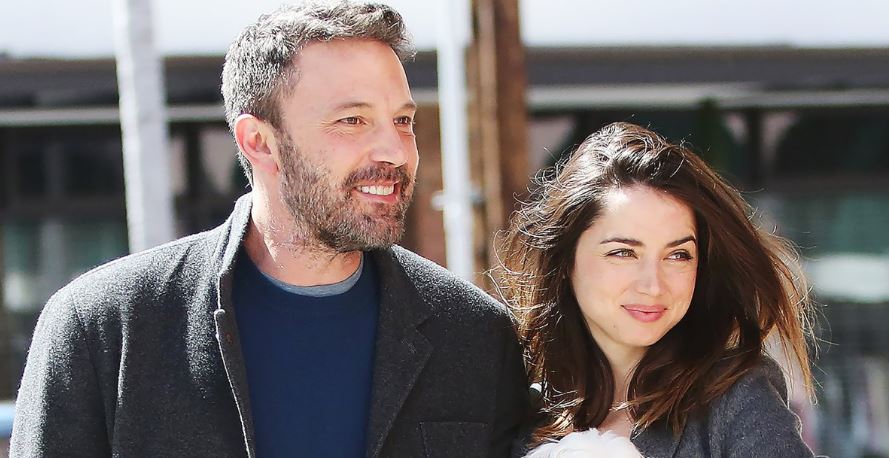 Ben Affleck and Ana De Armas seemed to have a very intimate relationship and the two were awfully cute together. However Ana wanted kids of her own and Affleck had already fathered three kids with Jennifer Garner, and that too broke up because they're just in different stages of life. But they are still friendly and there seems to be no bitterness.
 5. Ashley Benson and G-Eazy
Ashley Benson and GE started dating casually and in no time they were living together. Their fans enjoyed seeing the two together on social media. But the couple split up after nine months of togetherness in 2021 and Benson even unfollowed G-Eazy on Instagram.
 6. Rebel Wilson and Jacob Busch
Rebel Wilson and Jacob Busch started the relationship right before the pandemic. And even though spending the quarantine together with a loved one is probably as good as it gets, it may have put a lot of pressure on the new couple. The two broke up not too long ago, and perhaps the proximity is to blame.
 7. Shia LaBeouf and Margaret Qualley
With the advent of 2021, Shia and Margaret announced the end of their relationship. When his ex-girlfriend posted on social media with accusations of abuse against Shia, his budding relationship with Margaret went down the gutter.
 8. Xzibit and Krista Joiner
This couple has been together for two decades and has been married since 2014. They have endured so much together, including the loss of a child. But there's only so much they could endure and early in 2021, Krista filed for divorce and broke the fans' hearts.
 9. Clare Crawley and Dale Moss
Clare Crawley and Dale Moss had a whirlwind romance where everything happened too quickly for anyone to notice. But now that the couple has broken up after being engaged for five whole months, it's time we take a breather and notice things.
Elliot Page and Emma Portner's three-year-long marriage came crumbling down in front of the whole world just two months after Page came out as a transgender person. He had a new identity and perhaps it was too much for Emma to handle and they announced their breakup in 2021.