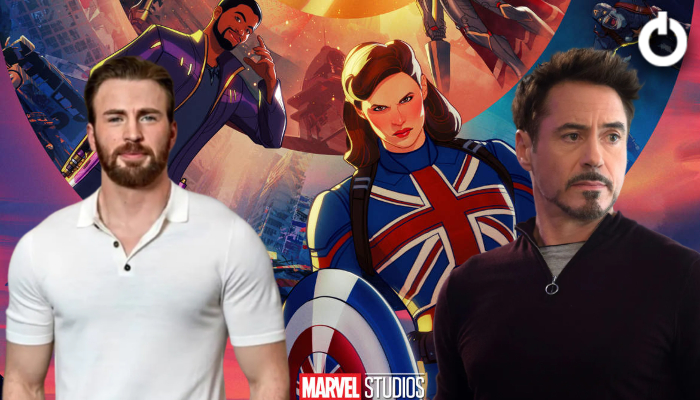 Marvel has some serious plans of expanding. The concept of the multiverse has been teased ever since Doctor Strange. Marvel is not afraid of taking risks or of trying something new and unique. So far in Marvel's Phase 4, we have seen shows such as WandaVision and Loki that have established the concept of alternate realities and branching realities. But Marvel's What If…? is going to switch that very concept into hyperspeed. As of now, we have got two full trailers, revealing that many characters will switch places. For example, Black Panther will be the new Star-Lord! It was initially stated that all Marvel characters would return to voice their roles. But the latest trailer confirms that Robert Downey Jr., Chris Evans, and some more actors won't' be returning for What If…?
Downey, Evans & Larson Aren't Returning in Marvel's What if…?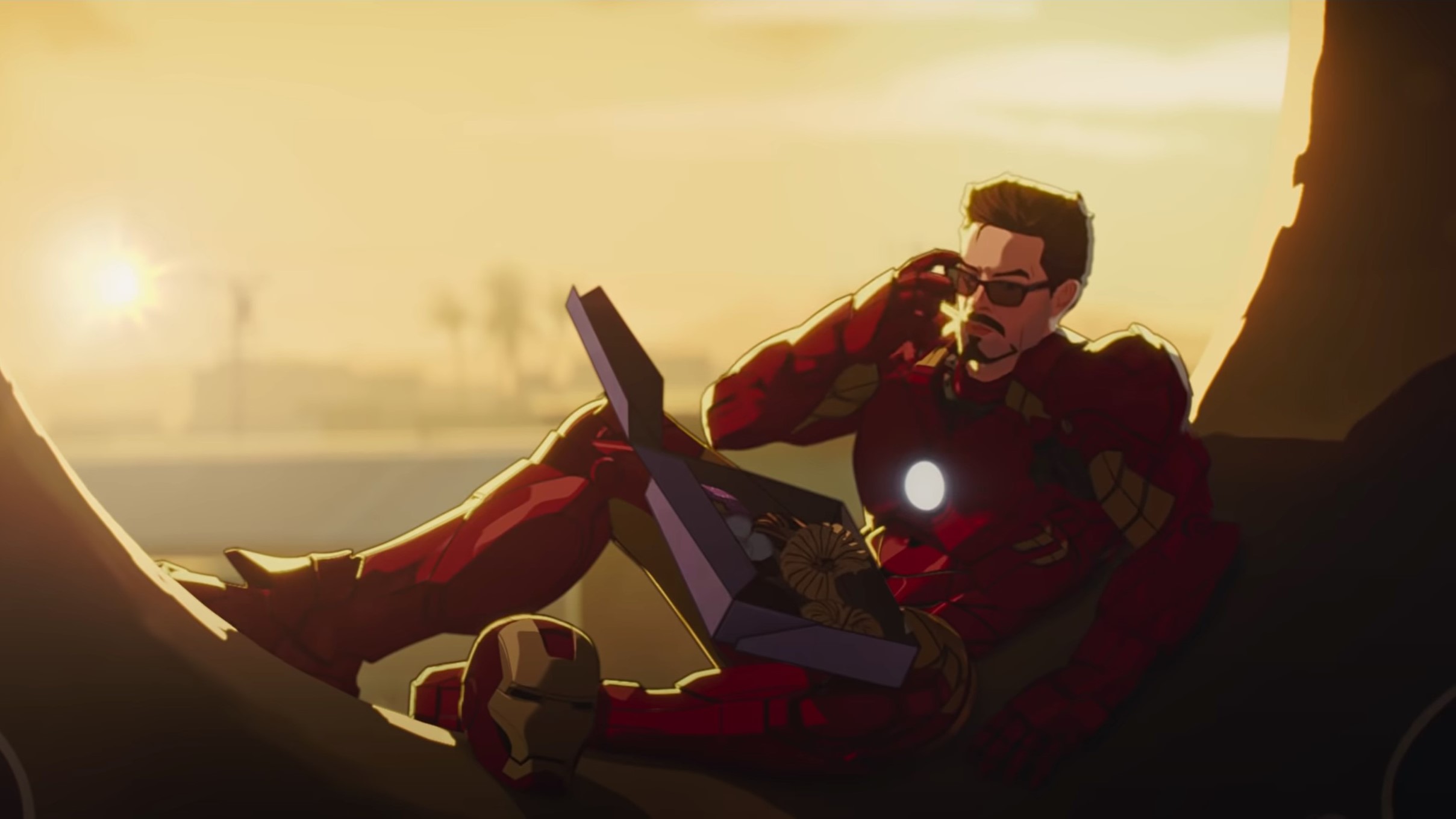 It's really hard to imagine anyone in place of Robert as Tony Stark and Evans as Steve Rogers. But it looks like we will have to adjust for this one. Variety has recently reported that the voices for OG Avengers Tony Stark and Steve Rogers in What If…? will be provided by voice actors instead of Robert Downey Jr. and Chris Evans. But this doesn't mean that there's some sort of feud. The two actors concluded their contracts with Marvel Studios.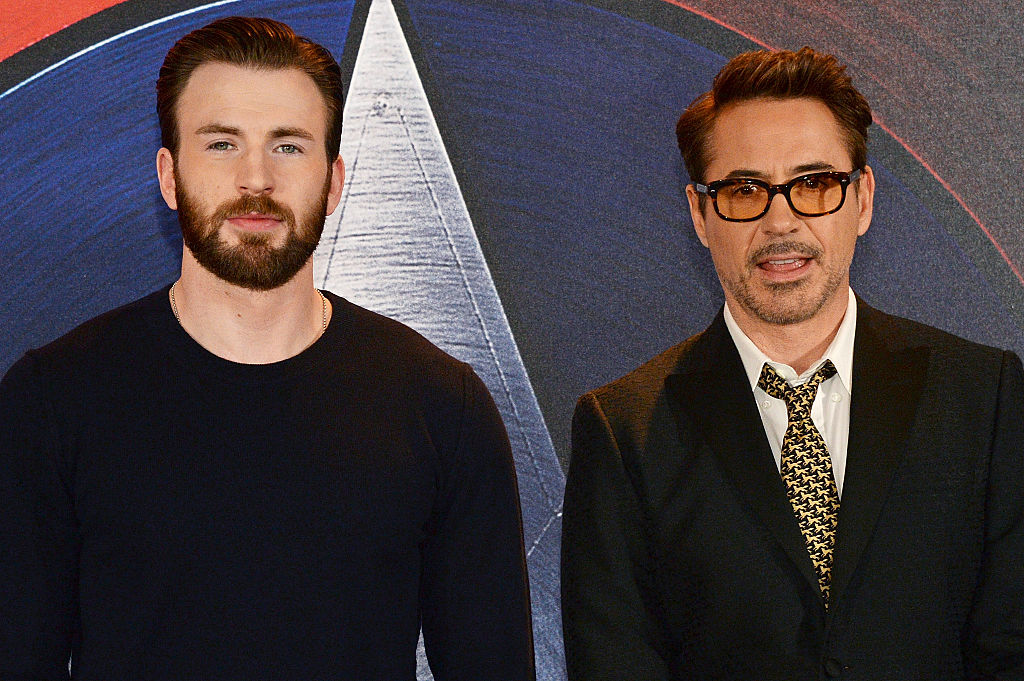 It goes on to say that bringing these two A-list actors would be really expensive for the Studio. But it would be still tough to imagine someone else voicing Steve Rogers in place of Evans. If we think of Peggy and Steve, we do hear Hayley Atwell and Chris Evans naturally, don't we? Especially after the heartwarming ending that we saw in Endgame. But apart from Evans and Downey, there are some more actors that won't be returning for the series.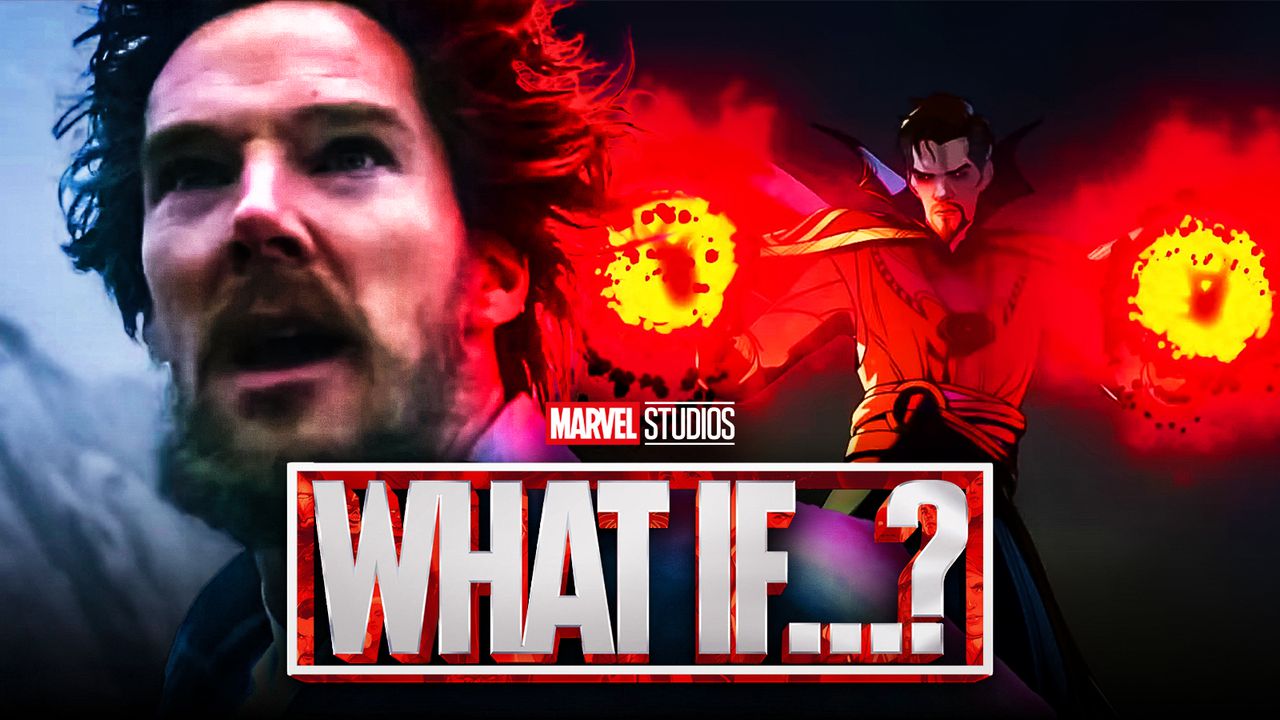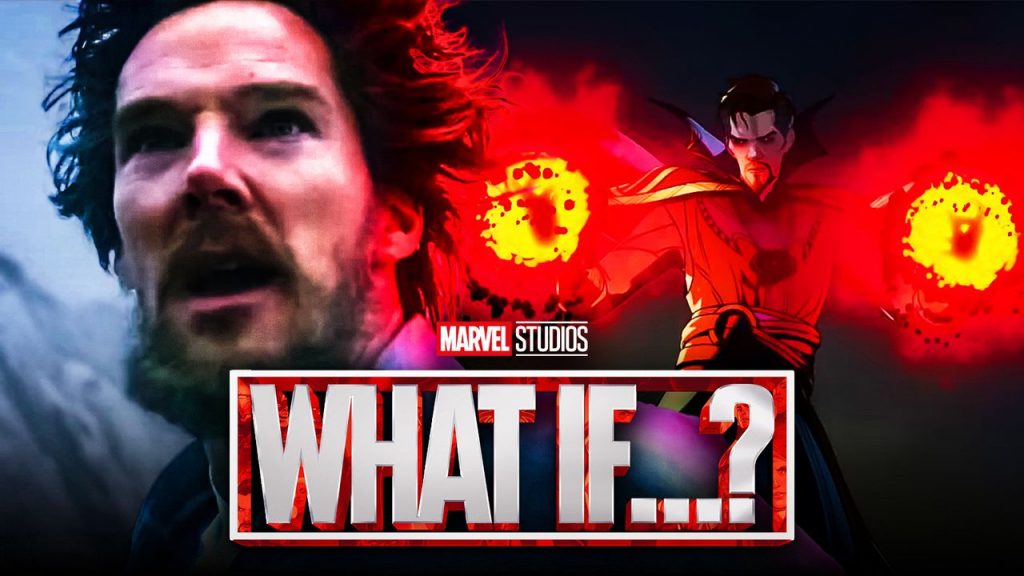 Brie Larson and Benedict Cumberbatch too won't be a part of the series, even though they both have their movies scheduled within the Marvel roster. Larson is all set to reprise her role as Carol Danvers in 2022's The Marvels. Whereas Cumberbatch is coming back in two flicks, a small role in Spider-Man: No Way Home and the lead in 2022's Doctor Strange in the Multiverse of Madness. So, it looks like they both were simply caught up within the schedule clash and nothing more. Even Paul Bettany is not voicing the Vision in this series.
The Cast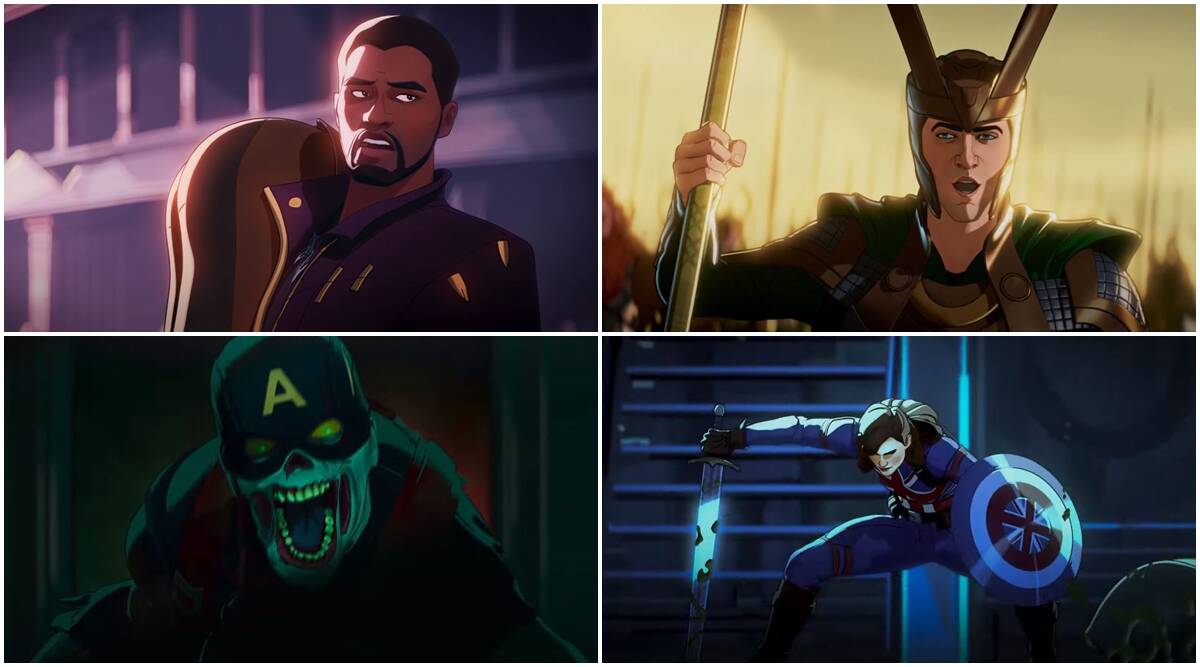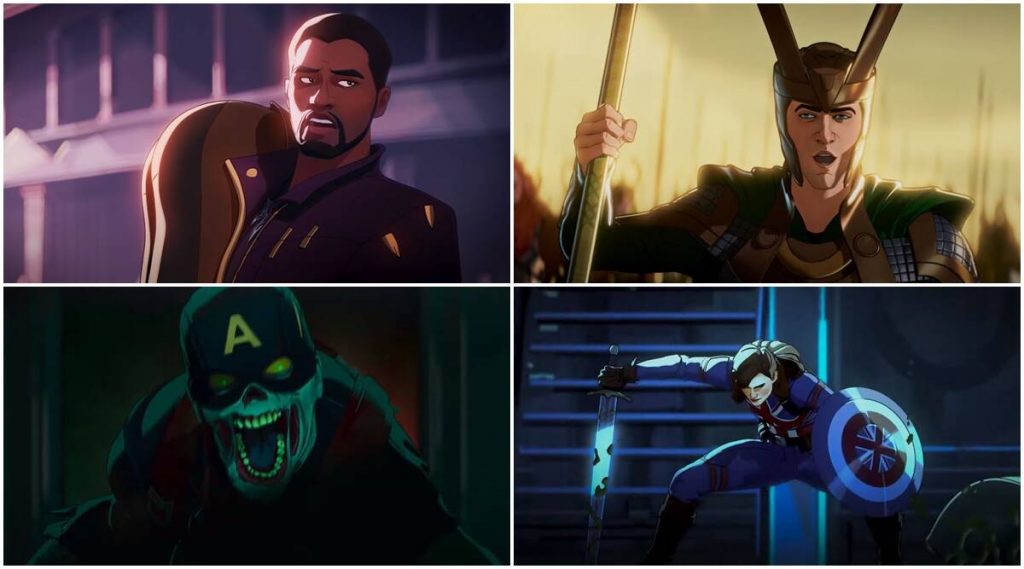 Here's that cast of What If…?, which was revealed at Comic-Con 2019:
"Killmonger (Michael B. Jordan), Bucky Barnes/Winter Soldier (Sebastian Stan), Thanos (Josh Brolin), Hulk (Mark Ruffalo), Loki (Tom Hiddleston), Nick Fury (Samuel L. Jackson), Thor (Chris Hemsworth), Peggy Carter (Hayley Atwell), T'Challa/Black Panther (Chadwick Boseman), Nebula (Karen Gillan), Clint Barton/Hawkeye (Jeremy Renner), Scott Lang/Ant-Man (Paul Rudd) Hank Pym (Michael Douglas), Dum Dum Duggan (Neal McDonough), Howard Stark (Dominic Cooper), Kraglin (Sean Gunn), Jane Foster (Natalie Portman), Kurt (David Dastmalchian), Dr. Abraham Erskine (Stanley Tucci), Korg (Taika Waititi), Arnim Zola (Toby Jones), Korath (Djimon Hounsou), Grandmaster (Jeff Goldblum), Yondu (Michael Rooker), and Taserface (Chris Sullivan)."
What If…? begins streaming on Disney+ on August 11, 2021. Are you bummed that Robert Downey Jr. Chris Evans, and many other actors aren't returning for this one? Let us know in the comments.
Follow us on Facebook, Instagram & Twitter for more content.
Also Watch: