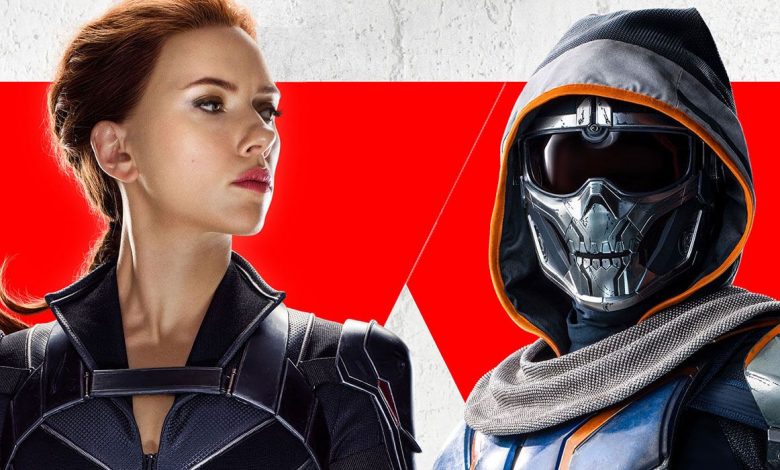 Black Widow is ALMOST here and I'm about to tell you something good. The first reactions of Black Widow just dropped in and the viewers are legit praising the movie. As I've said before, I'm excited to see Natasha Romanoff in pure action. But it looks like the movie might just have a great emotional side to it too. This would be the first time the MCU will properly dive into Natasha's past, and it's massive considering her character status. Earlier, Scarlet Johansson confirmed that it's not an origin story. On that note, let's check out the first reactions of Black Widow!
First Reactions of Black Widow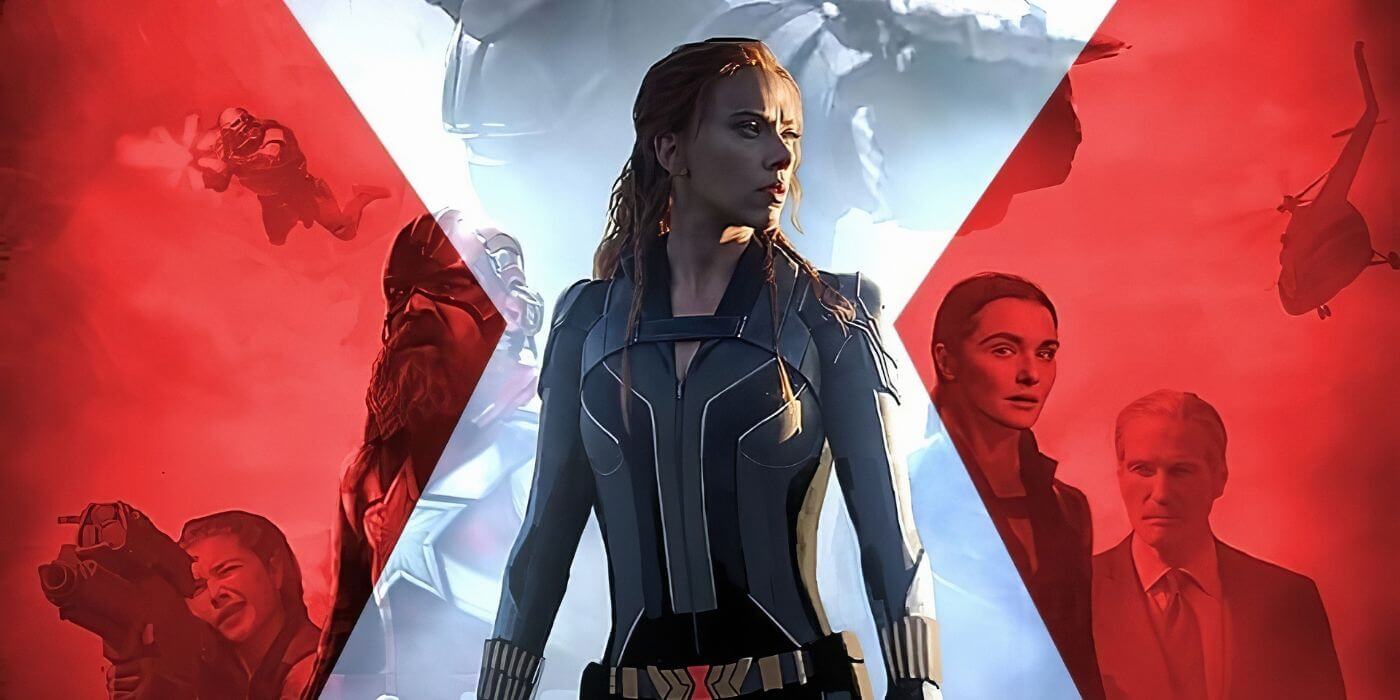 Before I give you the first reactions to Black Widow, let me quickly brief you about the movie. Directed by Cate Shortland, the Marvel Studios blockbuster will introduce characters from Nat's past, particularly her Russian family composed of Alexei Shoskatov, Melina Vostokoff, and Yelena Belova. So, one can easily gauge that the movie is definitely heavy! Check out the first reactions:
So, Black Widow is already different than other movies of the MCU!
I watched #BlackWidow yesterday and it's as refreshingly different to other Marvel Studios releases as it is to just have these big movies back. The leads are awesome and the story does some unexpected things. It's the most adult MCU release yet, but still offers a few laughs. pic.twitter.com/ib9F0rX09t

— Rob Keyes (@rob_keyes) June 17, 2021
Black Widow proves why Natasha is the key to holding the Avengers together!
#BlackWidow shows exactly why Natasha Romanoff was the glue that held the Avengers together. Shades of John Wick fight scenes & inventive action sequences wrapped in a heartfelt & poignant story about family & how the world treats girls. Excited to see Yelena carry the torch.

— Alisha Grauso (@AlishaGrauso) June 17, 2021
This tweet proves my point even further. The movie is full of class apart action! Fans of The Winter Soldier, where are you? This one's for you!
#BlackWidow is really going to please fans of Captain America: The Winter Solider. The film shares a lot of blood with TWS, without being an exact clone of it. Fans who enjoyed the way Black Widow was written in that film will find a lot to love here.

— Meagan Damore (@metathor) June 17, 2021
So I guess the movie is about to take you for a ride! 
The beginning is a little slow (and somewhat creepy/dark). Lots of questions and confusion. But after about 20 minutes, there's no slowing down. It's the perfect length. You never feel like you're there too long. #BlackWidow

— Herb Scribner (@HerbScribner) June 17, 2021
The events of Endgame will not affect your views on Black Widow! 
Dug #BlackWidow a good deal! Was kinda worried about watching this story unfold knowing what's to come in Endgame, that it might diminish the stakes, but that wasn't the case. In fact, this is the kind of prequel story that feels bound to enhance other installments of the MCU. pic.twitter.com/sFcwHzW30Y

— Perri Nemiroff (@PNemiroff) June 17, 2021
I don't think you can put it better than this, "cold dark global espionage thrillers but w/ a #Marvel twist."
#BlackWidow is a throwback to cold dark global espionage thrillers but w/ a #Marvel twist. Though smaller in scale, it leaves an impact w/ impressive action set pieces, a strong and compassionate introspective story, and humorous spy family dynamics. Wish we got this sooner. pic.twitter.com/zxHtNnvSsg

— Michael Lee (@IamMichaelJLee) June 17, 2021
Oh c'mon! We all wanna know what the unexpected surprises are! Is there a cameo by someone that we do not know about?
#BlackWidow is a great action spy thriller, with some unexpected surprises.
The film is raw and emotional. Florence and Scarlett thrive together on screen while David Harbour is a scene stealer.
Scarlett goes out on top in what might be her final outing as the titular character pic.twitter.com/KHJtLOOnpz

— Geek Vibes Nation (@GeekVibesNation) June 17, 2021
Oh, okay! It's been said, Black Widow is the best solo film in the entire MCU! 
#BlackWidow is one of Marvel's best solo films.

Start to finish, the movie is great. Excellent surprises, emotional character moments, bad-ass action, and Scarlett Johansson finally gets to pour everything into the role.

Director Cate Shortland nailed it. Bravo. pic.twitter.com/sgEkUW63cT

— BD (@BrandonDavisBD) June 17, 2021
What These First Reactions State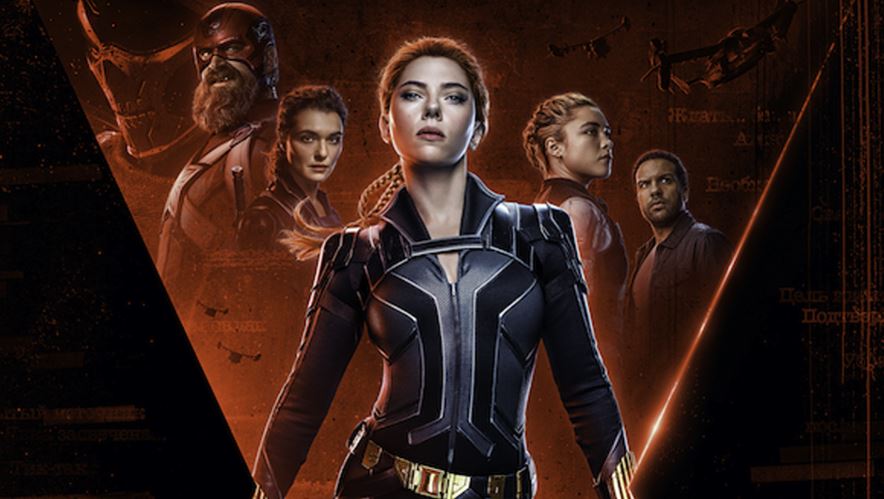 Now if you have checked the tweets, they're calling Black Widow awesome and whatnot. The emotional core of Black Widow, which revolves around Natasha's Russian family, seems to also work overall, along with the action that Black Widow has to offer. Yelena Belova may just be set to take on the mantle of Black Widow, and maybe this is the event that is the unexpected twist, who knows.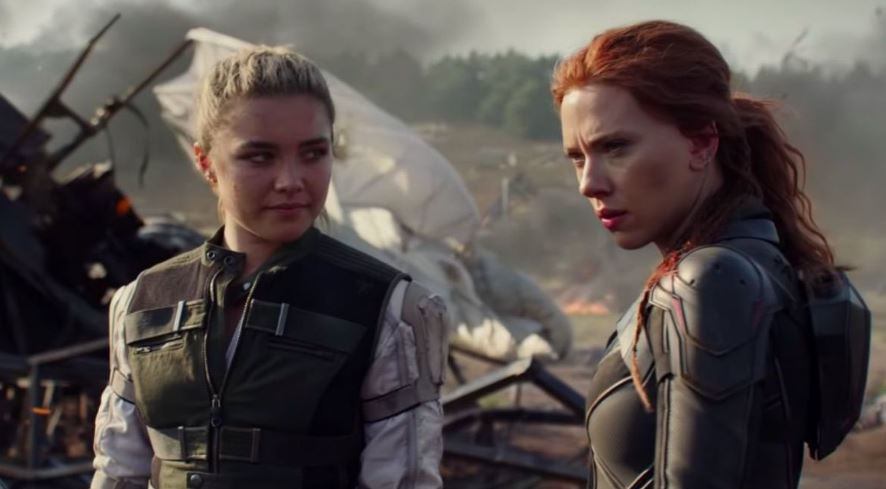 Florence Pugh's performance is praised as well. But director Cate Shortland is getting his dues now. Scarlet Johansson will finally show us who the real Black Widow is and where comes from. Moreover, the movie will lead into her endeavors, being set between Civil War and Infinity War. Once, again, for the record, this is not an origin story.
What do you think of these first reactions to Black Widow? Let us know in the comments. The film stars Scarlett Johansson as Natasha Romanoff/Black Widow, Florence Pugh as Yelena Belova, David Harbour as Alexei Shostakov/Red Guardian, O-T Fagbenle as Mason, and Rachel Weisz as Melina Vostokoff. The film arrives in theatres and on Disney+ Premier Access on July 9.
Follow us on Facebook, Instagram & Twitter for more content.