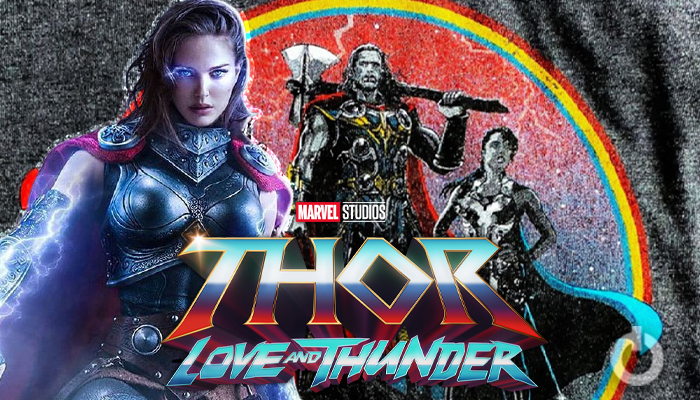 Taika Watiti is returning with Thor: Love and Thunder and we're excited! This is the fourth installment of the Thor franchise and Chris Hemsworth is set to reprise his role of Thor. As we know that the movie has a long casting list, it also comes with some new characters. We will be seeing the Guardians coming back with Thor and many more. But it will also mark the return of Natalie Portman's Jane Foster who will take on the mantle of The Mighty Thor. On that note, we have the first look at the Mighty Thor costume!
First Look At Jane's Mighty Thor Costume Revealed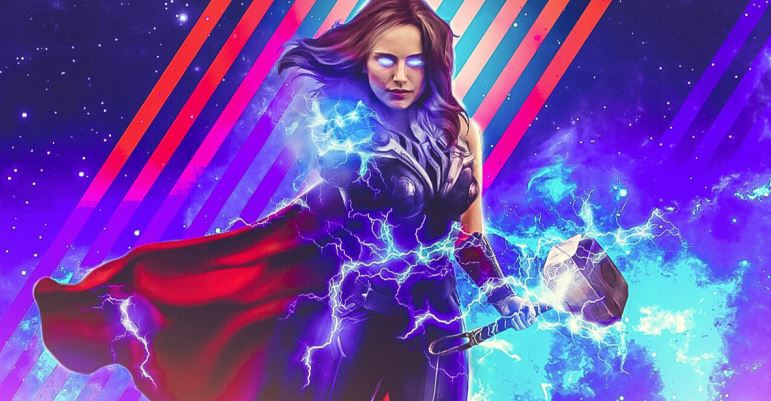 Thor: Love and Thunder recently wrapped filming in Sydney which has led to a number of cast and crew wrap gifts popping up on social media. And one that has stood out particularly is the revelation of Jane Foster's Mighty Thor costume. A Thor: Love and Thunder crew t-shirt, via @loveandthundernews on Twitter, has shown off the new costumes for Thor, Valkyrie, and Jane Foster's Mighty Thor.
Check it out below: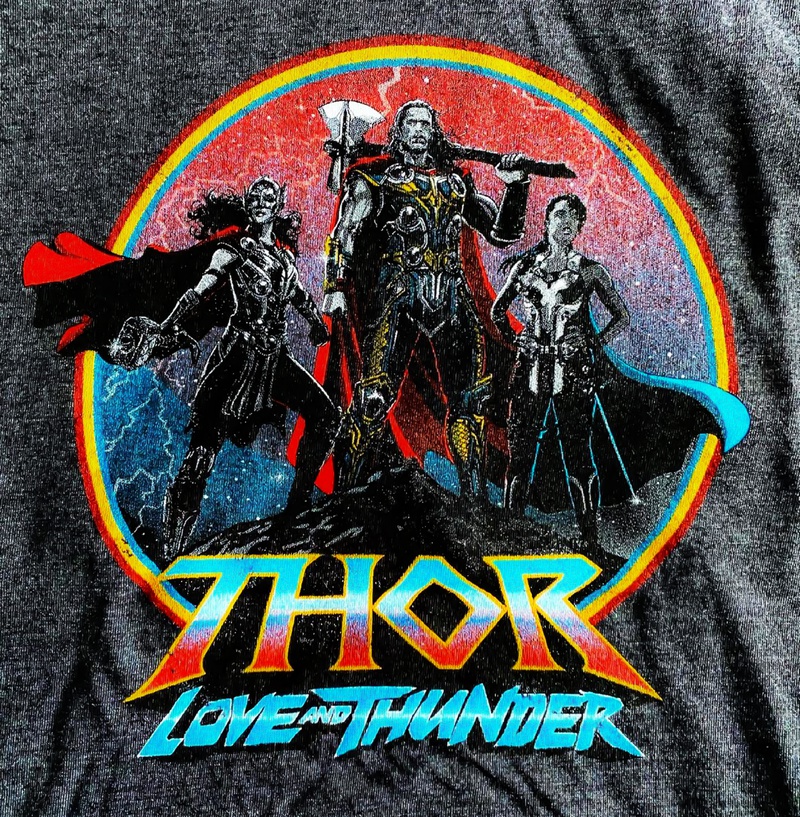 I, for one, am particularly excited to see the Mighty Thor. Moreover, this revelation was not the only one. There were four different Thor 4 crew t-shirts were shown in the original Instagram post, which has been removed. If you look closely, then Natalie Portman's Mighty Thor suit appears to be heavily inspired by her comic counterpart. This only goes to prove that Marvel is not afraid anymore to drive inspiration straight from the comics.
Check out the zoomed version below: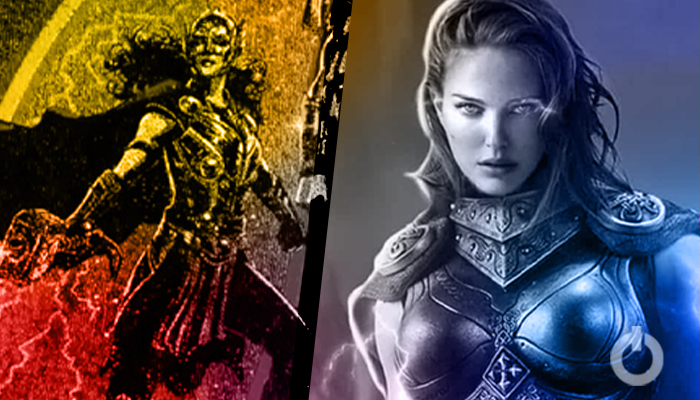 Jane Foster in Thor 4
As I have said before, there's a lot to include in Thor 4 in a limited time. But this is where Taika Waititi wins our hearts. Earlier, some additional Thor: Love and Thunder set photos by Natalie Portman Updates showed Jane Foster in the air, preparing for something legendary. It looks like this is the moment where she becomes the Mighty Thor.
This t-shirt graphic is the best look yet at Jane Foster as The Mighty Thor, and it looks like her costume will be comic accurate. This is something that we have seen happening in WandaVision and The Falcon and The Winter Soldier. It looks like Jane Foster is joining the list as well! Thor: Love and Thunder only get betters with this little reveal.
Directed by Taika Waititi, the film stars Chris Hemsworth as Thor, Tessa Thompson as Valkyrie, Natalie Portman as Jane Foster, Jaimie Alexander as Lady Sif, Chris Pratt as Star-Lord, Dave Bautista as Drax, Karen Gillen as Nebula, and Christian Bale as Gorr the God Butcher. The film arrives in theaters on May 6, 2022.
Are you excited to see the Mighty Thor? Let us know in the comments.
Follow us on Facebook, Instagram & Twitter for more content.
Also Watch: