With its solo debut, we get to see the much awaited Conceptual Art for Black Panther which was recently released by artist Andy Park, showcasing King of Wakanda in a sleek and hi-tech look, while the movie is all set to release on February 16, 2018.
The costume and the look of Chadwick Boseman as T'challa aka Black Panther are pretty much on the same lines as it appeared in the movie Captain America: Civil War. However, Andy Park has really done some awesome concept art in highlighting some the feature of Black Panthers suit with a tribal look, along with talons in place, the mask, and suit highlights a simplified look that appears to accentuate T'challa's physique. The black on black with yellow piercing eyes complete the look.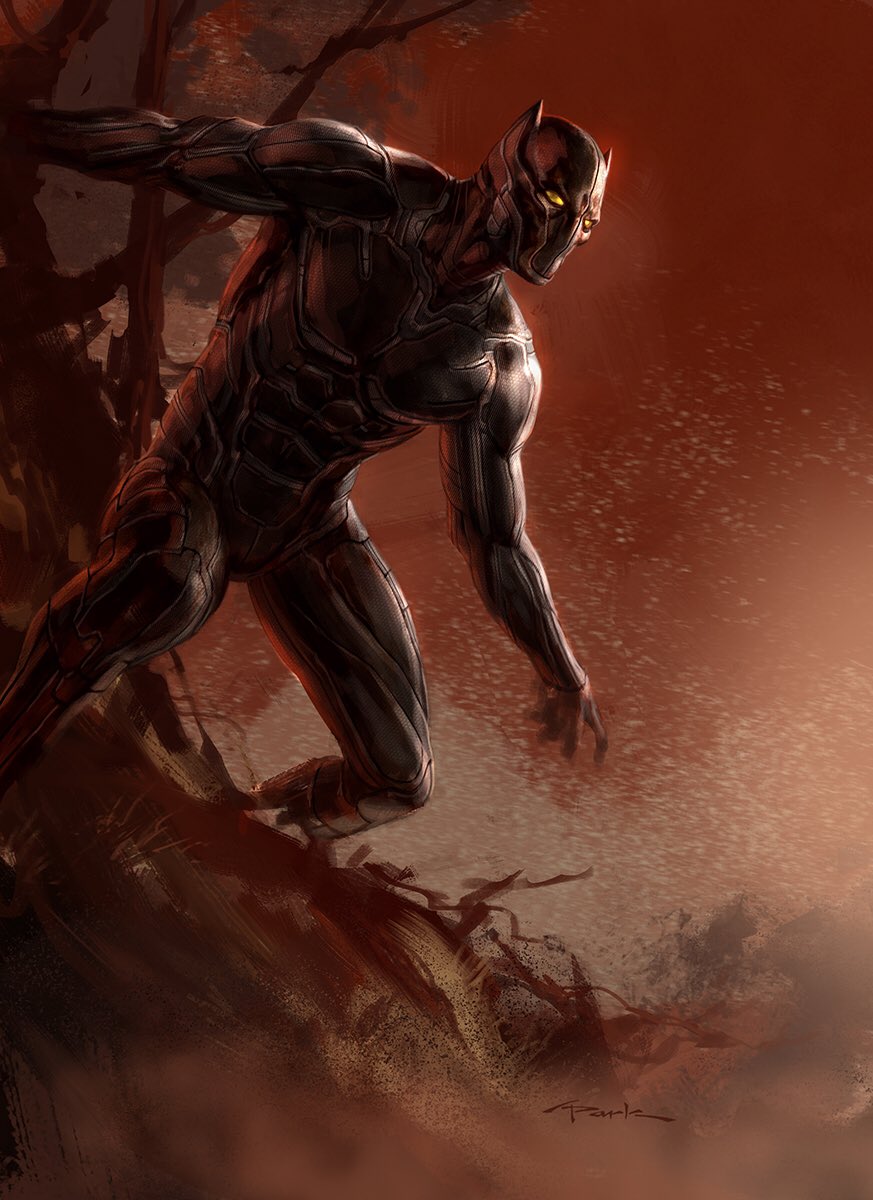 When it came to final presentation, "a hi-tech sleeker look" was done by Park, with a different style of mask and the suit. Though it's not clear as to when the final look of T'challa was decided. But going by the looks of it, we do know that it looks awesome and some great work done by Park.
MCU is known for upgrading suits for all its characters in each move, so we can very well expect some minor changes happening to the final suit of Black Panther.
Those of you who did not know, Michael B. Jordon has joined the cast of Black Panther and would play the role of a villain, though we are waiting for some clarity on this and a defined plotline. Along with Jordin, you would get to see Lupita Nyong'o playing T'challa's love interest.
Director Ryan Coogler is already working on the script for the movie of Black Panther and the production is expected to start by early 2017. Comic Con would be featuring a huge presentation in Hall H, but we are yet to see if there would be any highlights on Black Panther that would be showcased.