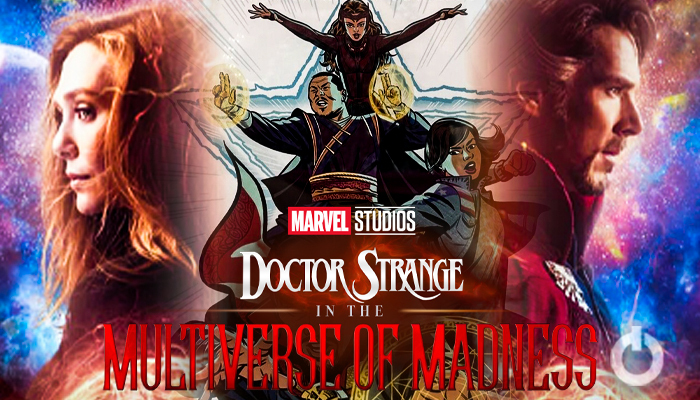 Marvel Phase 4 is all about chaos. And to broadcast that, Benedict Cumberbatch is coming back as Doctor Strange in the MCU to protect us from all evil. Doctor Strange 2 is all set to blow away our minds. But he is not alone this time. WandaVision finally introduced Wanda as the Scarlet Witch. She is in possession of the Darkhold and is set to join Doctor Strange in their new adventure. But, we also have America Chavez joining the team, alongside Wong. So, here's the first look at Team Strange!
First Look at Team Strange Revealed
Happy Friday! Here's a piece of official art from #DoctorStrangeInTheMultiverseOfMadness, given as a gift to the cast and crew…. pic.twitter.com/OjNCDdEdoo

— Adam Khan (@Adam_Khan100) June 4, 2021
The production on Doctor Strange 2 wrapped up two months ago. So I say we wait a little more for the "footage" to come to us. As the project gradually progresses, we get to see more and more. Honestly, I for one am particularly way too excited for this flick. So, speaking on that note, a Twitter user Adam Khan has revealed the official art from the Doctor Strange sequel. The aforementioned art was given as a gift to the cast and crew on the project.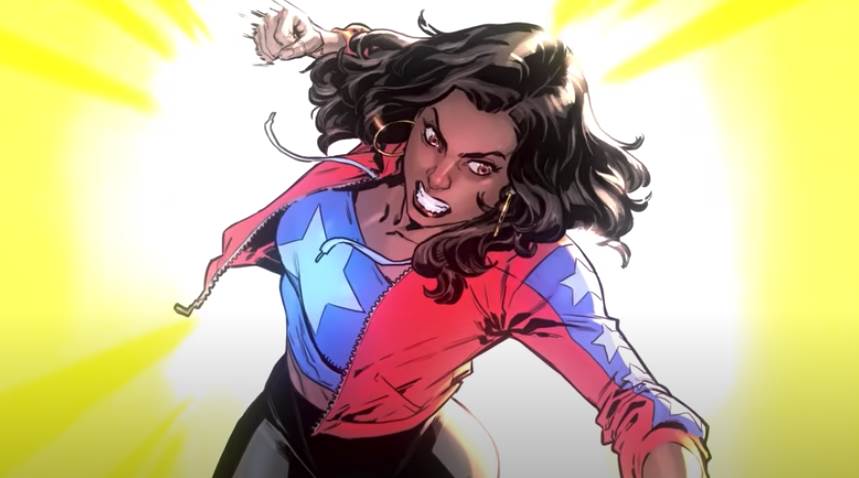 The first look at Chavez's appearance in the film features a fairly faithful depiction of the character. We can also see Olsen's Scarlet Witch donning her new costume from the WandaVision finale. However, America Chavez in Doctor Strange in the Multiverse of Madness will prove to be a strong addition to the MCU. Actress Xochitl Gomez is all set to be a part of the family.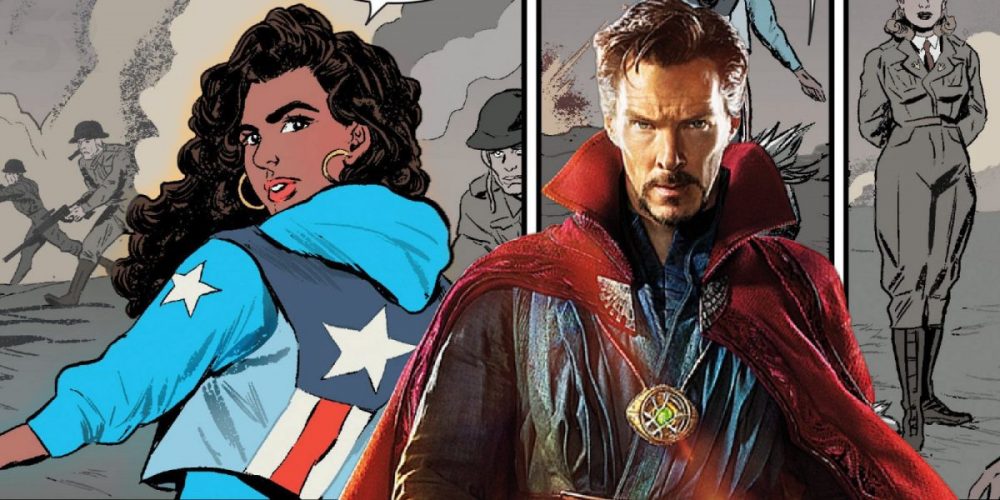 Chavez is from the alien reality of the Utopian Parallel. She possesses superhuman strength, speed, and durability. Moreover, she also has the abilities of flight, inter-dimensional travel, and an energy blast called the Star Blast akin to Captain Marvels. The first look at Team Strange gives enough space for Chavez to shine, and we cannot wait to see her in action!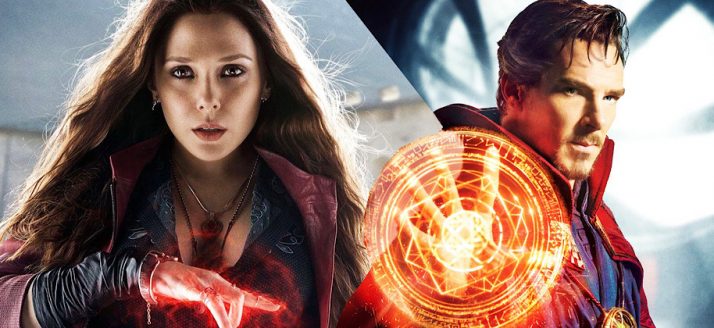 Directed by Sam Raimi, Doctor Strange in the Multiverse of Madness will be the 28th film of the Marvel Cinematic Universe and a sequel to 2016's Doctor Strange. It features Benedict Cumberbatch, Elizabeth Olsen, Benedict Wong, Rachel McAdams, Chiwetel Ejiofor, and Xochitl Gomez. In the film, Strange unleashes an unspeakable evil as he faces a friend-turned-enemy. Doctor Strange in the Multiverse of Madness is scheduled to release in theaters on 25 March 2022.
Did you like the first look at Team Strange? Let us know in the comments.
Follow us on Facebook, Instagram & Twitter for more content.
Also Watch: