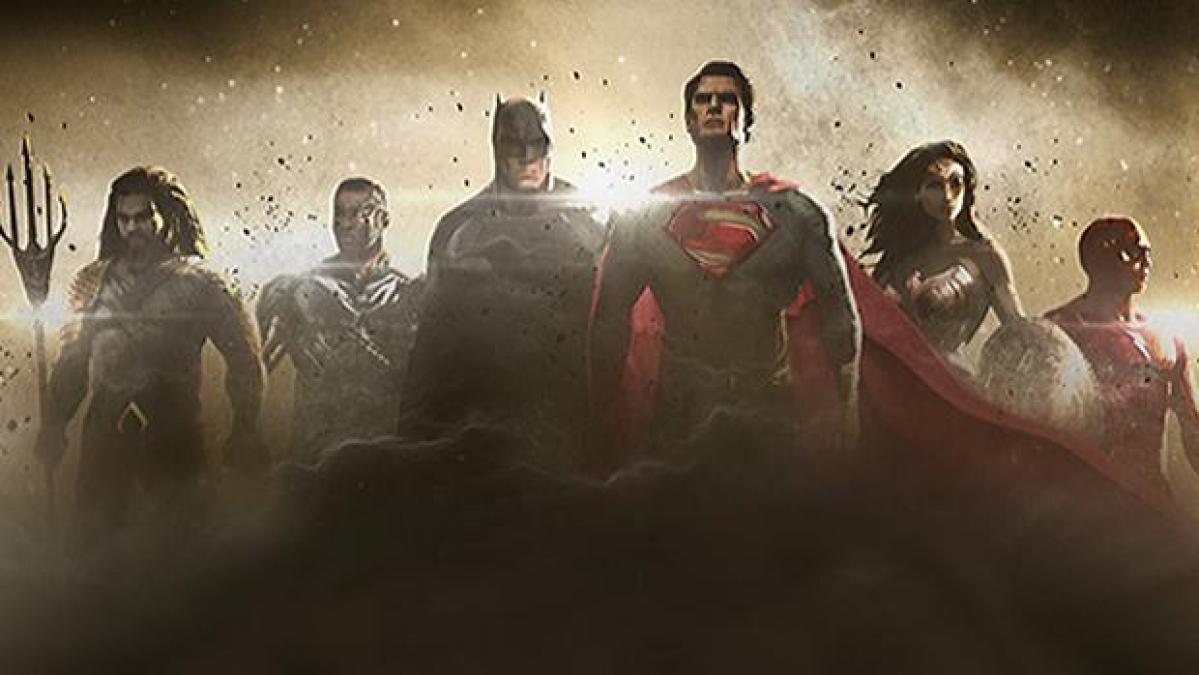 Though DCEU started late as compared to its longtime rival marvel studio, DC is way ahead in animation movie universe than marvel. From good stories and handling of characters, DCEU has produced lots of good animated movies so far. These movies were releasing in direct to video form but due to increasing popularity of DCEU movies, WB did a theatrical screening of Batman the killing joke animation movie in theaters of America. Packed with mature storylines this movie raised the bar for animation movies ventures with their unique storytelling. Here is a list of top DCEU movies which every DC fan needs to see.
Justice League: The Flashpoint Paradox
This movie is based on 2011 comic book of the same name written by Geoffjohnsand Andy Kubert. Flash goes in past and saves his mother which results in some drastic changes in the present where Barry Allen belongs. After this Barry didn't remember that he is the one who is responsible for all this and he didn't have any power here, he considers Reverse flash responsible for altering the timeline. But this tiny alteration in timeline comes with major changes like captain cold I the hero of the central city, Bruce Wayne died at that night instead of his parents, his father, Thomas Wayne is the batman and his mother Martha Wayne became the joker after losing her sanity at a site of Bruce's murder. Amazonians and Atlantians are at war with each other and after the involvement of human forces it ultimately leads to the end of this world critics and audience praised this movie. It's the most hardcore dc animated movie till date. It is mostly praised for its mature storyline and how flash conquers justice.
Wonder Woman (2009)
This movie is one of the best origin stories of a superhero. This movie tells the story of an Amazonian warrior princess Diana becoming the wonder woman we know. Movie start with Hippolyta making a statue of a baby girl out of the sand to which Zeus, the god of Sky, pours life to her entering into man's land to save mankind from God of war Ares. It is produced by dc comic's animation veteran Bruce Timm. It is loved by both audience and critics for its great story. This is the perfect on screen wonder woman origin story till date.

Batman Mask of Phantasm
It was released on December 25, 1993, to widespread acclaim from critics, who praised the animation, voice performances, storyline, and music, among others still considered as a cult movie in the history of caped crusaders big screen appearance. Batman mask of phantasm stands at 82% rating on critics site rotten tomatoes. Many still consider this movie's story greater than other batman movies. This is the movie every batman fan should see.
The Dark Knight Returns (part 1 & 2)
Based on 1986 four-issue comic book miniseries starring Batman, written by Frank Miller.  The Dark Knight Returns tells an alternative story of Bruce Wayne, who at 55 years old returns from retirement to fight crime and faces opposition from the Gotham City police force and the United States government. The story introduces Carrie Kelley as the new Robin and culminates with a confrontation against Superman. This story also works as inspiration for batman v superman.
Batman: Assault on Arkham
This movie is based on a video game of the same name. It's actually a suicide squad movie. Riddler has a drive which has all the information about squad ad Amanda Waller's sins which he threatens her with. Later Amanda found out that that wand is in riddles staff, which is in Arkham asylum. So Amanda put the squad on the mission to retrieve that drive from an asylum. With Bateman's side mission which eventually blends with the main story and Joker and Harley's deadly plan, this movie has everything which can please fans and critics' alike .critics praised this movie for its uniqueness. It features batman as supporting character. This is one of the best movies from DCEU.
Justice League: DOOM
Based on the highly regarded storyline of Justice League tower of babel, we see our heroes defeated one by one by a legion of doom. Batman finds weaknesses of JL members to neutralize them of superpowers which they have. Vandal savage gets his hands on this plans and began defeating them one by one with the help of other villains like Mettalo, Bane, Cheetah and star sapphire. Now batman has to find the solution on this as he can't see his closest being hurt by his own plan.

Justice League Dark
A new threat arises in the world which controls minds of people around the world.
With the involvement of magical aspects, which makes people see things and make them attack their fellows. A threat which is out of the hands of Core justice league members, a new force needs to be formed to defeat that threat. Justice league dark explores the magical aspects of dc universe, with characters like Constantine, Zatanna, Edrigon- the demon, dead man, swamp thing along with batman.
Justice League War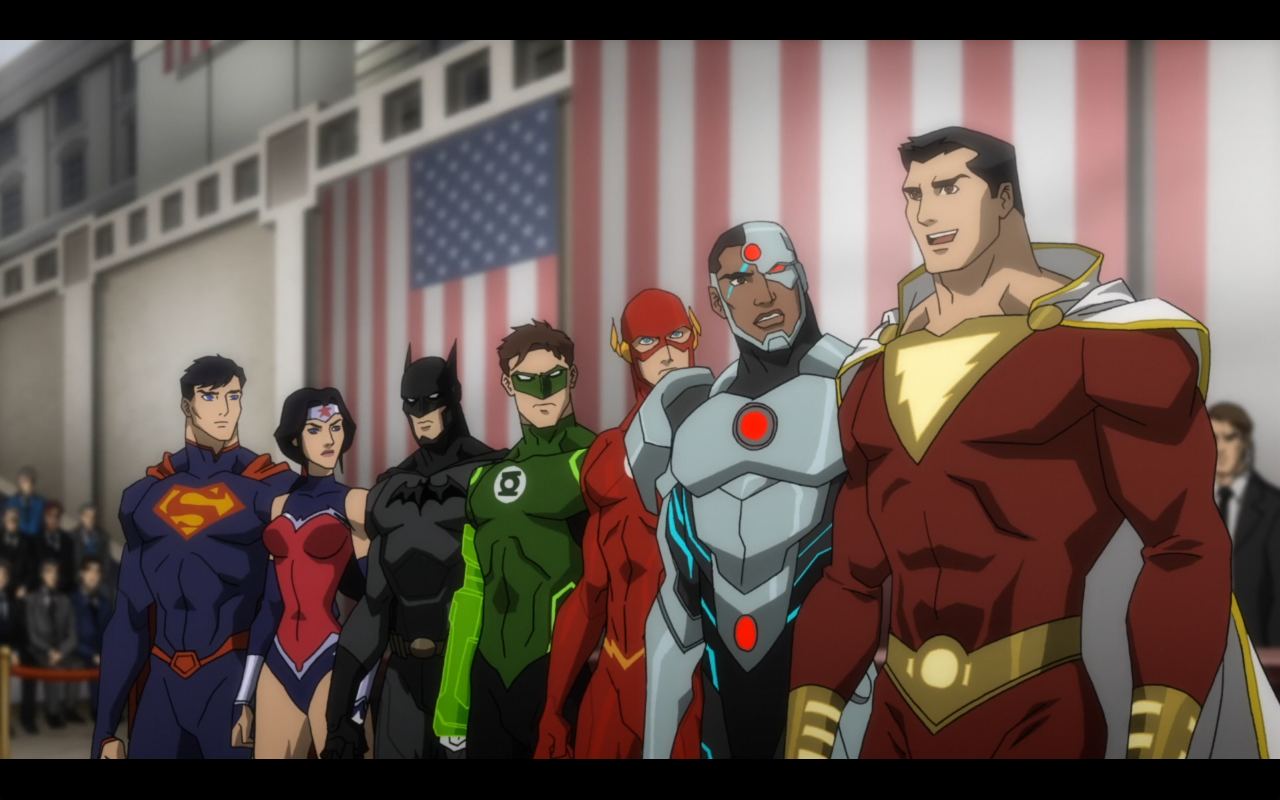 This movie tells the origin story of the justice league.it features batman, superman, wonder woman, flash, green lantern, shazam. Based on the new52 storyline, the film depicts an invasion of Earth by the alien Darkseid and origin of our favorite team. We see heroes struggling to work together and how they learn from each other about working together to save the mankind. This movie became successful followed by its success Justice League: the throne of Atlantis which tells the story of Aquaman joining Justice League so it's basically Aquaman movie.