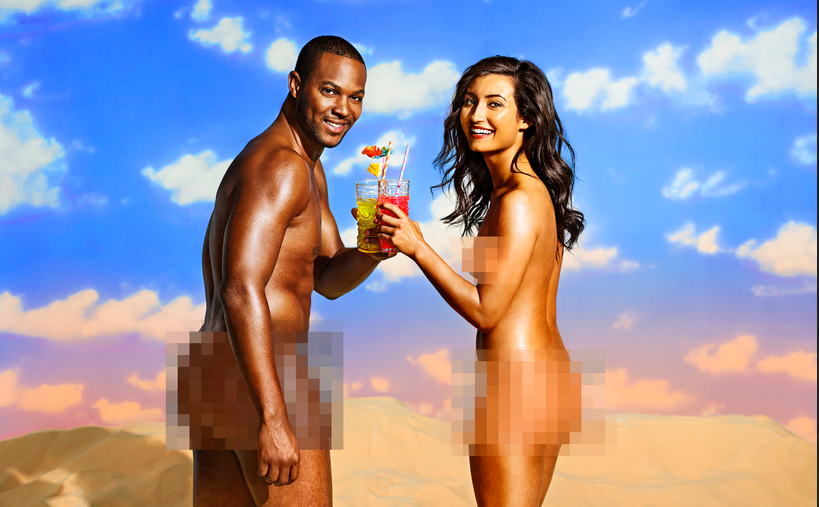 The 21st century is all dedicated to the reality shows. Some of them are far weirder than we ever thought. Here are 5 most weird TV shows that you want to watch.
1) Dating Naked (2014-)

Dating Naked is an American reality dating show shown on VH1. This is probably not the show for the shy ones. This program strips if you will, all the complications of dating away. Each episode follows a man and a woman as they go to a paradise like location, once they are there they go on a series of dates with various people. Their suitors are completely naked throughout the whole date.
2) Amish Mafia (2012-2015)

Amish Mafia is an American reality show  on the Discovery Channel. The Amish church, denies the existence of Mafia but this shows follows the adventures of Lebanon Levi and his three assistants who are playing their part of organized crime. A community that doesn't trust the police, Levi acts as a peacekeeper.
3) Flavors of Love (2006-08)

This show is just like Bachelor, in every season multiple women would compete to be Flavors partner, with some being voted off every week. With help from his mom, bodyguard, chauffeur, and ex, he was supposed to pick the woman he wanted to be with by the end of the season.
4) Extreme Cougar Wives (2012-2013)
If you love older women. Then this show is for you. Extreme Cougar Wives was a reality television special broadcast in the United States on TLC. This program featured older women with a penchant for younger men. One of the women on this show was 89! and how younger the men, one was 37 years junior to his partner.
5) Hotter Than My Daughter (2010-2011)

Hotter Than My Daughter is a British reality TV show on BBC, hosted by former Atomic Kitten member Liz McClarnon. The Idea behind the show was to focus on the strange and strained relationships that mothers and daughters can have.