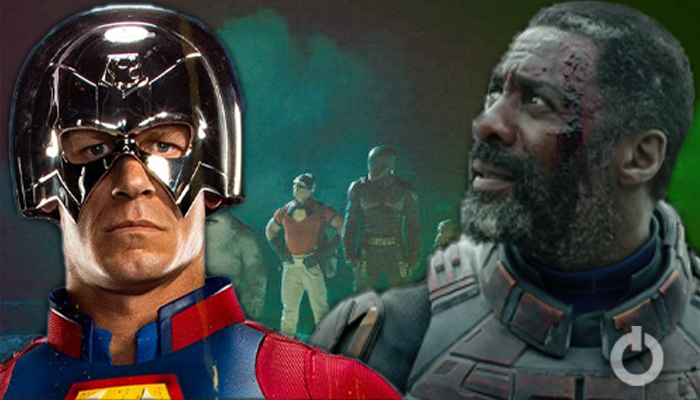 James Gunn is all ready to captivate our minds with his iteration of the antiheroes, a death-defying team in The Suicide Squad. Just like you, even I'm at the edge of my seat for this. The previous movie released in 2016, Suicide Squad, mildly failed to impress the public and critics at large. It just seemed to lack the USP to make it a hit. Gunn has been vocal about the progress of the film. For example, updating us when the VFX was done. And now, we have a new 'The Suicide Squad' image that shows a crazy team-up shot of the new members.
New Look At John Cena's Peacemaker & Idris Elba's Bloodsport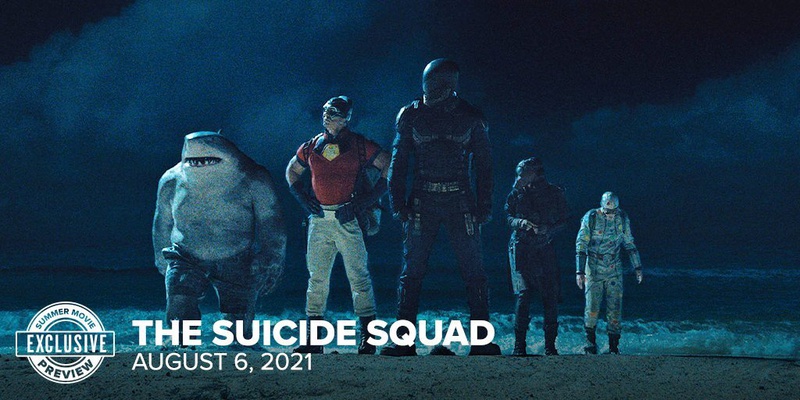 I believe that the movie is going to make or break the future of this anti-hero team. Well, to much surprise, Fandango, via Twitter, shared the aforementioned image of WB's The Suicide Squad as a part of its Summer Movie Preview week. The image teases some of the team's core members. Moreover, everybody seems to be tightly knit in their element.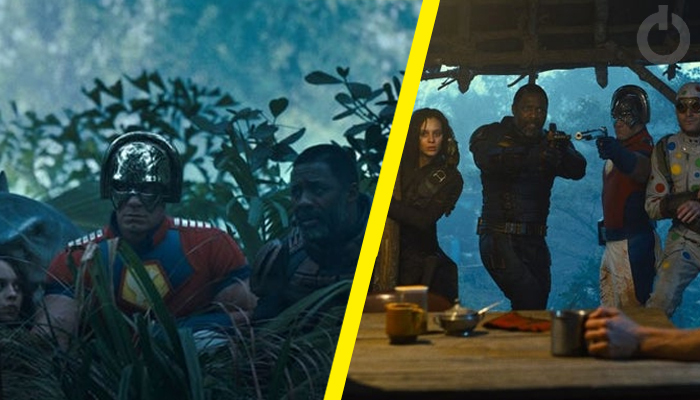 The image hints at a little beach trip for the Suicide Squad. Or maybe, they could have landed on the beachside and proceed to their target location henceforth. Well, the horizon is too big for guessing, so I'll leave you to it. The image features Sylvester Stallone's King Shark, John Cena's Peacemaker, Idris Elba's Bloodsport, Daniela Melchior's Ratcatcher 2, and David Dastmalchian's Polka Dot Man.
Possible Plot Reveal & Synopsis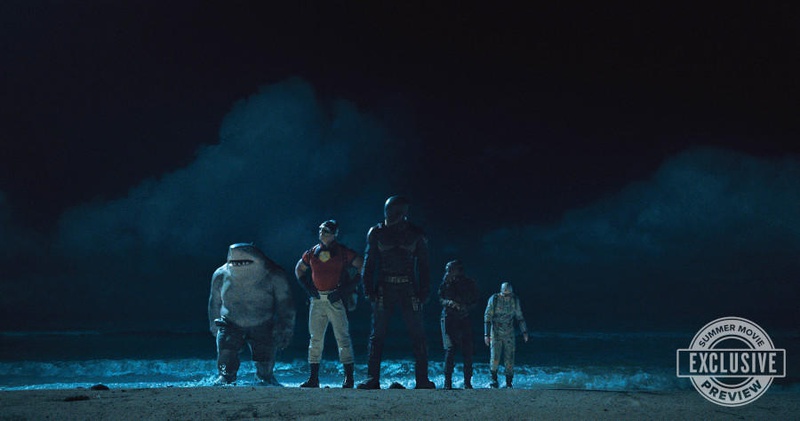 If you look closely, then it seems like an unknown challenger is on its way. I suggest this because Bloodsport and Ratcatcher 2 are fully beaten out with their facemasks. It looks like they are prepared for some action. This image likely comes from a scene in the very first trailer. It featured four of these characters walking through the trees together, except for Polka Dot man. Soon, Bloodsport and Peacemaker were going at each other about Bloodsport's leadership abilities.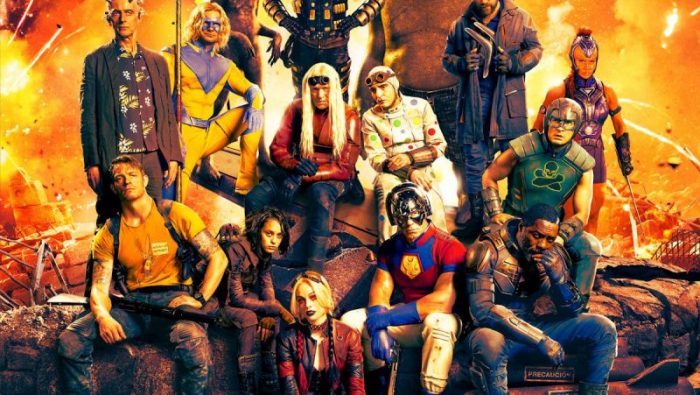 The film's official synopsis reads:
"Welcome to hell — a.k.a. Belle Reve, the prison with the highest mortality rate in the US of A. Where the worst Super-Villains are kept and where they will do anything to get out—even join the super-secret, super-shady Task Force X. Today's do-or-die assignment? Assemble a collection of cons, including Bloodsport, Peacemaker, Captain Boomerang, Ratcatcher 2, Savant, King Shark, Blackguard, Javelin, and everyone's favorite psycho, Harley Quinn. Then arm them heavily and drop them (literally) on the remote, enemy-infused island of Corto Maltese. Trekking through a jungle teeming with militant adversaries and guerrilla forces at every turn, the Squad is on a search-and-destroy mission with only Colonel Rick Flag on the ground to make them behave…and Amanda Waller's government techies in their ears, tracking their every movement. And as always, one wrong move and they're dead (whether at the hands of their opponents, a teammate, or Waller herself). If anyone's laying down bets, the smart money is against them—all of them."
Did you like The Suicide Squad image? Let us know in the comments. The film is due to hit theaters and HBO Max on Aug. 6, 2021.
Follow us on Facebook, Instagram & Twitter for more content.
Also Watch: